Myra Mortega
Myra is a writer and an editor. She has penned…
Sometimes, the dynamics of office life can be a drag. We feel like our bosses are out there to torment us, as they give us more work and mark all of our tasks as "urgent." Then, there's a gaggle of office sipsips and chismosas, who seem to have too much free time on their hands–and actually get away with it. There's also this group of "ancients" who seem to be so stuck in their old ways and refuse to make massive improvements to make everyone's lives easier.
And then, there's you, that lone soldier marching on, fighting the good fight, as you responsibly carry on with your tasks like any hard-working employee should, remaining optimistic that you can make life-changing improvements while avoiding office politics.
If you have seen the historical flick, Heneral Luna (you can still catch it in cinemas!), you know that the Heneral himself–the character depicted in the movie, at least–can totally understand all your office hugot feels. Here are 10 lines from the movie to remind you that you're not alone in your office frustrations: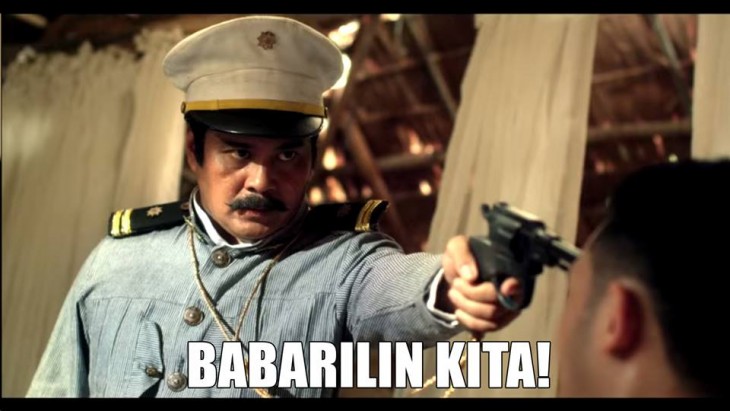 1. When you have a very challenging project at hand, and your boss wants your output two weeks earlier than the deadline–on top of all your other tasks:
"Nagwakas na ang magagandang araw ng mga rosas. Nagsimula na ang busilak na mga gabi ng ating matinik na pakikipamuhay sa ating bayan."
2. When your colleague tells you he needs to take a week-long break to attend a family reunion in the States–when your entire team is clocking in 16 hours per day to meet your deadline:
"Kaya nating magbuwis ng buhay para sa pamilya pero para sa isang prinsipyong makabayan?"
3. When another office mate says she needs to go on a three-day leave because she's so "stressed":
"Bayan o sarili, pumili ka!"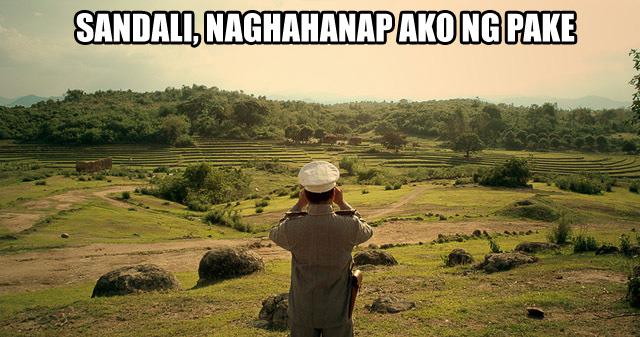 4. When you learn that your supposed "friend" at work is spreading nasty rumors behind your back:
"Ganito ba talaga ang kapalaran natin, Paco? Kalaban ang kalaban. Kalaban ang kakampi, nakakapagod."
5. When you turn down a promotion because you don't want to get involved in nasty office politics:
"Kung pagpapalaya sa mga traydor ang pakikipolitika, ayokong maging bahagi niyan."
6. When you vow to your team that you guys will finish all your deliverables within the given deadline no matter what:
"Adelante, compatriotas. Ang magtagumpay o mamatay!"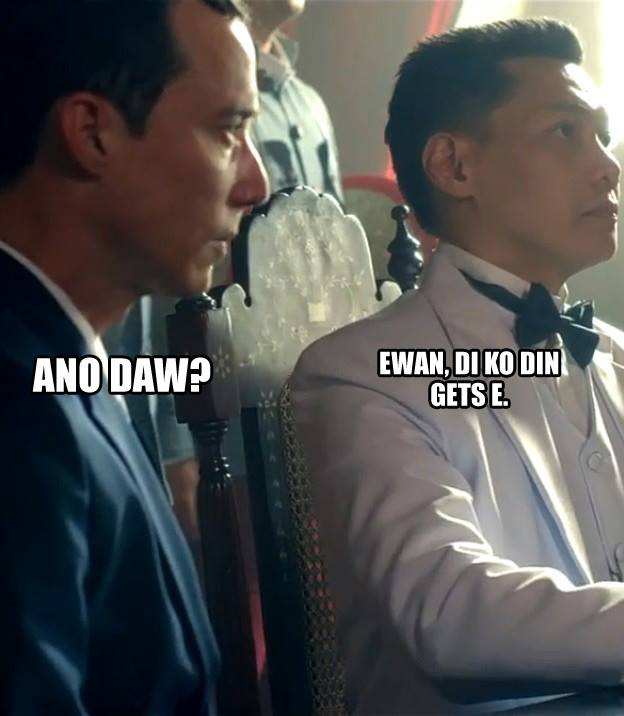 7. When your freeloading colleagues try to win you back by treating the entire team to free lunch, merienda, and coffee:
"Kagalang-galang silang mamamayan. Nag-ambag sila ng pera at kagamitan sa ating (rebolusyon)."
8. When your higher ups are not open to your suggestions for improving office processes, and you're just tired of all the red tape and office politics:
"Kung panaginip lamang ang umasa sa pag-unlad, managinip tayo hanggang sa kamatayan."
9. When you feel helpless over your office situation:
"Paano ako lalaban? Kakagatin ko sila?"
10. When you see your salary during payday, and you have tons of bills to pay:
"Nasubukan mo na bang hulihin ang hangin?"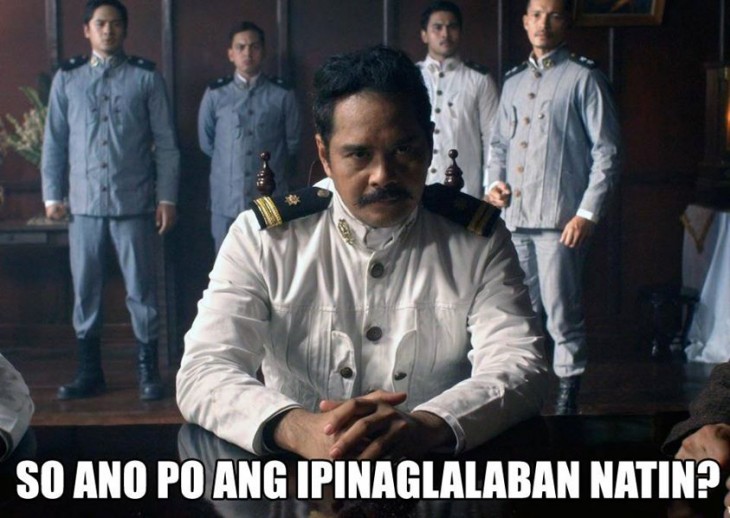 Myra Mortega
Myra is a writer and an editor. She has penned speeches, magazine articles, educational materials, and online content. She enjoys traveling, doodling, taking photos, and laughing to "Friends" reruns.