Marian Bartolome
Marian is an interior designer turned freelance writer who loves…
It doesn't take much to draw people together. It can be something as simple as a shared interest or, for us ladies, having the same taste in clothes. Take for example the case of business partners April Cuenca and Jackie Yap.
April was a tour operations consultant with a gem of an idea. Jackie was a part-Pinay who had moved to Manila to build her own company. They'd both been volunteering at the same Yolanda relief operations center for a week when one day, they showed up at the army gym in the same pair of shoes. They got to talking and discovered that in addition to having common friends (and footwear), they also shared the same passion for travel. Little did they know that in just a few weeks' time, they would join forces to turn April's vision into reality.
FlipTrip has only been around for over a year, yet it has already made waves in the Philippines and beyond. This online travel platform revolutionizes the way we travel by connecting us to accommodations, tour operators, and transportation providers in various local destinations. In April's words, "Even the smallest of accommodation facilities—like yes, a small resort or a big resort. A homestay or a transient house. A full-blown tour operator to a tour guide—all of those people can be connected through that reservations management system that FlipTrip created, so that you as a regular traveler can find their services and book them directly with them." It doesn't just help us travelers though—it also supports the development of small communities.
I had the pleasure of chatting with the two beautiful ladies behind FlipTrip and was fascinated by their stories, both as entrepreneurs and as avid travelers. Not only have they found a way to pursue their passions, they give new meaning to mixing work with pleasure. Read on to learn more about these inspiring modern Filipinas and their brainchild!
From individual travels to a shared journey
"My sisters actually taught me that travel was one of the ways to promote inclusive growth in communities. 'Cause the question was always, 'How do you help the small communities to build themselves up, so that they have the infrastructure to withstand anything and to grow on their own?' That's one of the passions that Jackie and I share, helping small communities," April shared. "When you get even at least one person to go on a trip, to whom does the money go? It's not to one company. It's to so many other people, like the resort and all the people that the resort affects. But there's also the surf instructor. The tricycle driver. The carinderia by the road, and whoever tour that you take. So many people are affected by just one trip, so you can imagine how much more…bringing so many more people into a community can do."
Although April didn't finish her tourism degree at UP Diliman, she made a career for herself in travel. She started by being a tour guide and working for a travel show until she became a tour operations consultant. She spoke of how she wondered why people often asked her about ways to explore and find new destinations. "It was really more because I had the experience and the network in the small communities in off-the-beaten-path destinations. I got to know the locals and experienced what it was like to live with them. So it was really a question of the information being available and the connection being accessible. And I was that link."
[crp]
Jackie's story was very different from April's. "I'd never worked in travel. I only just traveled for fun. And I grew up overseas. I never really stayed here. I only came back for summers and Christmases. So my concept of the Philippines was so small. I never knew anything beyond Manila. I didn't even know there was a QC," she admitted with a laugh. "That's how small my world was." And so when April casually told her about her idea to create FlipTrip, Jackie jumped right on board. "For me, it was like, 'You don't have to tell me any more. I don't know how to get around this country. I need that. I don't know what the heck it is, but I want it. That's such a great idea. Why don't you do it? I'll do it with you."
Despite April's skepticism, they got together after New Year 2014 to talk business. The next weeks saw April quitting her job and them creating and submitting their entry to the IdeaSpace startup competition. They bagged a spot among the ten winners. "It started rolling from there and hasn't stopped," Jackie said.
Hurdling problems of tech, age, and credibility
The first problem April and Jackie had was a doozy. "We looked at ourselves and had blank stares. We're like, 'How do we do this? We're a tech company without the tech,'" April recounted. It took them plenty of research, networking, and interviewing before they were referred to Ragde Falcis, who would complete their trio as their tech guy. It's thanks to him that they were able to create a platform that could be used by even those who had limited internet know-how. "With our partners, we stripped down all the systems that were available to us that related to online reservations management. We simplified it to the point that it looks sort of like Facebook in a way. It's like Facebook and AirBnB together. So that no matter how small your interaction with the internet has been, you can learn it and you can use it," April explained. "It takes us less than an hour to train them."
Their biggest challenge, however, was getting tourism industry players and travelers alike to trust them, especially given how young they were. Winning IdeaSpace gave them credibility among those who knew of the foundation, but for the most part, they built their brand by going the extra mile to establish relationships with travel services providers in the provinces. "You'll see Jackie living in Zambales and then Baler. I will drink Tanduay with you if that's what it takes to get you to listen to me," April said. "The difference in level in skill is addressed by the simplicity of our reservations management system. Credibility by relationship management."
They also apply that personal touch to their clients. Jackie spoke of going on trips with their clients and planning festivals, events, and travel meet-ups in addition to their design-it-yourself tour packages. "We're really trying to build a community," she explained. "It's all about bringing these people together. So even if they don't necessarily book through us, that's fine. When they think of travel, anything from a good brand that can give them information that they need, then they think of us."
April shared, "We've had a lot of signups in the past few months, and it's really because we advocate new destinations, off-the-beaten-path destinations. 'Cause right now, the trend is really towards that. Finding that unique, authentic experience. Losing yourself and finding yourself in somewhere you're not from. I love that actually. You will find yourself in the unfamiliar. That's something that we say that we may be able to help you with. Being able to authentically experience somebody else's home will help you with that. A lot of people want that."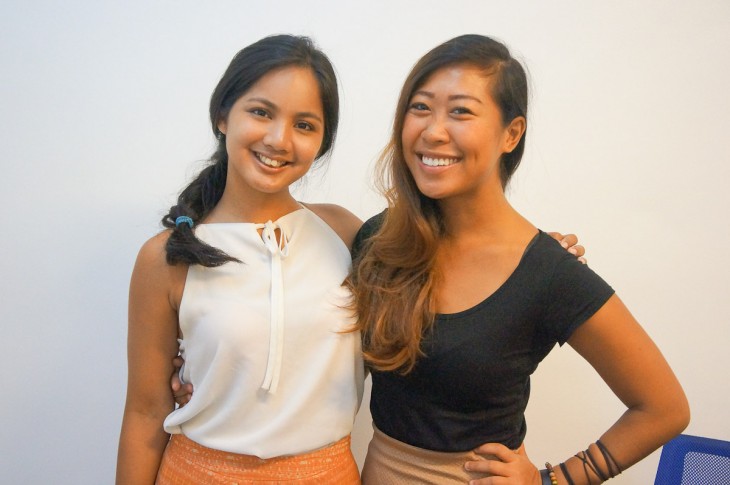 Flipping perceptions of travel one step at a time
April talked about her trip to New York, where she gave a speech at the United Nations Youth Assembly about using travel as a tool for development. That was her first time speaking in front of a big audience, and she was amazed when various youth leaders approached her and told her that they needed the FlipTrip platform in their country as well. "The fact that this problem is actually something that's experienced in different places, just the possibilities for FlipTrip connecting small communities online…the thought that we can really serve and someday even scale the company, it changed my personal perspective na, 'Hey, we're actually doing something good.' And people believe," she said.
If April's personal challenge was public speaking, for Jackie, it was changing the way she traveled. "The concept of why would you backpack was just so foreign to me before I moved here," Jackie admitted. Traveling with April pushed her limits, teaching her to stay in a kubo instead of a resort and to take a trike and hike to the falls instead of riding a van. "Now I really enjoy it," Jackie said. "The first trip was really an eye-opener for me, 'cause I really was out of my comfort zone. And then I went back to Baler six months later… As I was going around, I was talking to all these people that I didn't know were my partners. They're like, 'Oh, you're from FlipTrip. We're partners.'"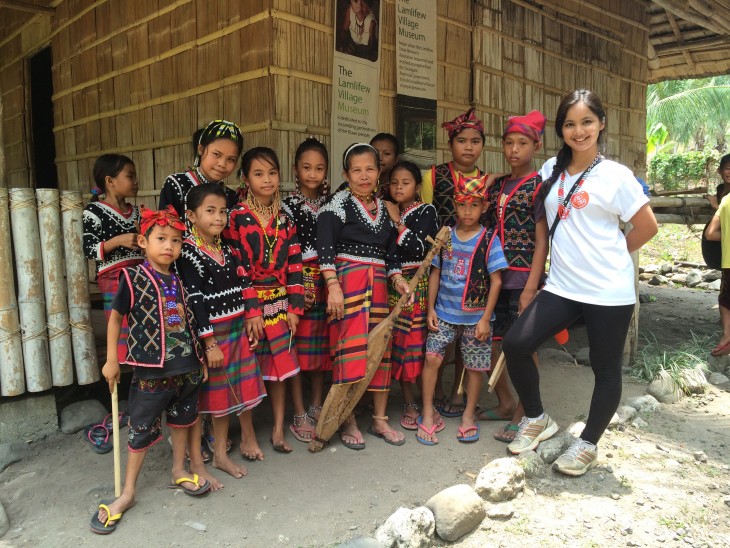 When I asked the ladies what changes they'd like to see in travelers, April said, "I wish that people would be more responsible. They blame the locals for certain developments that have been happening. For example, people love and hate Boracay. Boracay's a great place, the beaches are awesome, and the parties are always great. But people will also always complain that it's so commercialized, so congested. But when you think about it, the development that comes out of a destination is driven by the demand shown by the tourists themselves. So if tourists would show that they don't want this kind of development and behave in a way that espouses more responsible and sustainable tourism, then development would look a lot more different."
She continued, "Respect the environment. Respect the locals. Get to know the culture, because some things may be okay to you as a foreigner, so to speak, but some things are not okay with them as well. You have to respect that." In addition to that, Jackie said, "One of the beliefs in our company is travel like a local. Really get to know the area. Don't just go there as a visitor. Really get to know people, 'cause they're so happy for you to be there so long as you're nice about it… Just really being a mindful person when you travel, not just of your environment, but also the people who live there."
Jackie also shared that she's noticed more interest in adventure travel, but that it's limited to familiar destinations like Boracay, Cebu, and Bohol. "They're beautiful spots, but there are so many more in smaller destinations that they could be visiting that could really benefit," she said. "We would just love for people to go beyond their comfort zones and visit smaller destinations instead of going overseas or going to mainstream ones here. So by FlipTrip, we're hoping to be able to help with that or at least give them the option to, which is always a start."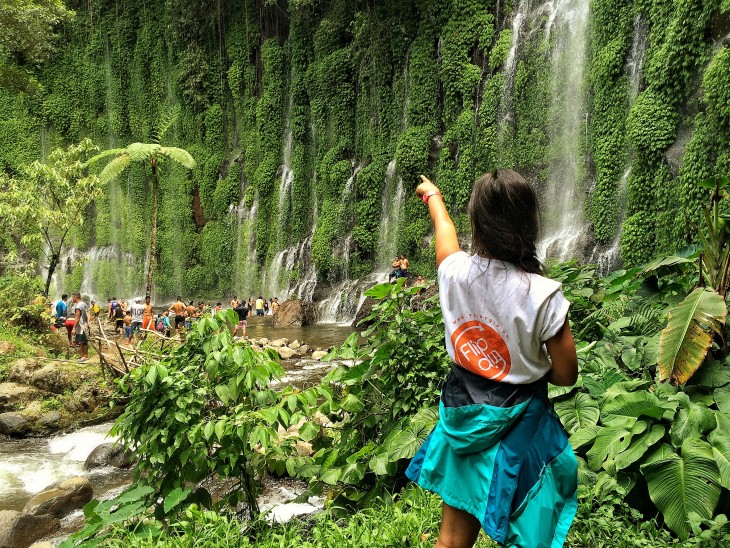 Want to learn more about FlipTrip?
Why not join one of their upcoming activities? They hold a monthly FlipTrip Spotlight, where they feature a travel blogger to share his/her experiences. Come June, they'll have a Travel Writing Workshop featuring Gabbie Malvar, as well as a Travel Photography Workshop with a yet-to-be-announced guest. They'll also have special events during look weekends. April dished, "The rainy season is coming up, and although people generally don't want to go out when it rains, we'll celebrate the rain and you can celebrate with us. So in Tarlac, for example, the rain will bring in the rivers, and that's perfect for white water kayaking through the planes of Tarlac. And in July, that's the return of the South Swell in Zambales, so we'll definitely do something then."
For event schedules and updates, like their Facebook page, follow them on Twitter and Instagram, and subscribe to their newsletter. Of course, don't forget to check out their website and create your own DIY trip!
Marian Bartolome
Marian is an interior designer turned freelance writer who loves exploring the world on her feet and through her Kindle. Her favorite things to write about? Travel, lifestyle, coffee, and happily ever afters.