Ana Valenzuela
Ana Valenzuela graduated with a degree in AB Literature from…
When it comes to picking out an outfit for your job interview, there aren't really any hard and fast rules. If you were an actor coming in for a casting call, you'd dress for the part you were auditioning for. The same idea applies to just about any job; you have to dress up for the part you want, specifically the job you want.
Why? Dressing sharply leaves a great first impression and attracts positive attention from your future employer and colleagues. It also boosts your self-confidence as you yourself know how great you look. But nowadays, some companies prefer a more relaxed, casual approach, while others remain strictly business-formal in their manner and dress code. How you dress could reflect how good a fit you might be within the company. So here are a few tips on dressing properly in order to help you score that dream job.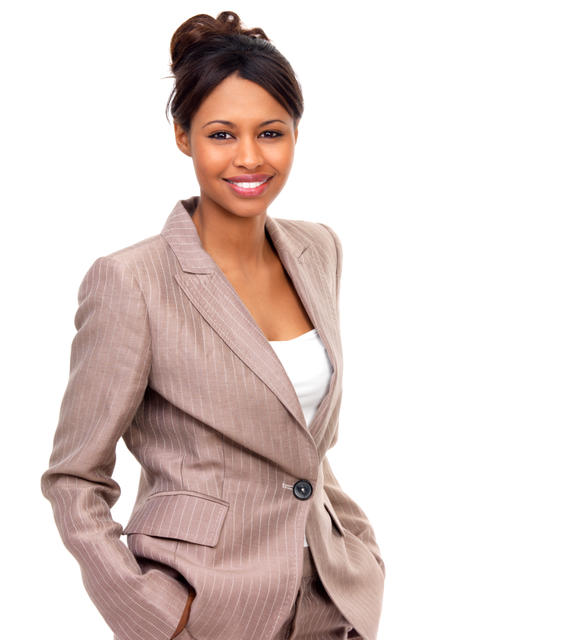 1. Learn about the company culture.
Does the company you are applying for have a traditional suit-and-tie dress code? Most start-ups and IT companies prefer a smart casual look, while multinationals would like to see you in a blazer. Of course, you don't want to feel out of place with a blazer, pencil cut skirt and kitten heels when everybody else is is wearing shirt, shorts and sneakers. If you know anyone working for the coveted company, ask them about the environment and culture. You may also ask the human resources associate who called you in for that interview.
2. Stick with the classics.
You have the choice between slacks and skirts. Slacks will work best for those with a strict business attire dress code. To be on the safe side, go for a dress with a hem that when you stand is longer than your fingertips. Avoid loud prints and spaghetti straps. For your shoes, avoid too-high heels, sandals, and flip-flops—this is a job interview after all. Still unsure of what to wear? Opt for a black dress or any neutral colored outfit.
3. Accessorize smartly.
Coco Chanel once said,  "Before you leave the house, look in the mirror and remove one accessory." As a rule, ladies should only wear three pieces of jewelry. For that job interview, shun the flashy and distracting pieces; you want your interviewer to focus on you.
[crp]
4. Day makeup rules apply.
It's daytime, girls, and this is a job interview, not a party, so best apply day makeup rules here. Remember that when you put in that foundation that makeup works best to enhance your features. Opt for a dewy makeup look and shy away from false eyelashes, smoky eyes, and glitterring effect.
5. Keep things neat.
Grooming is part of the overall look.  As much as possible, avoid wearing any perfume as the interviewer might be allergic to that scent. Your nails should be trimmed and manicured with neutral-colored polish. Your clothes should be well ironed and your shoes polished. Fresh breath, combed hair—you know the drill.
6. Try it on first.
Remember that your attire should match or be slightly dressier than the interviewer's. Now that you have the perfect interview outfit, check that you are at ease when you sit or stand in it. Good posture is also important to impress your interviewer, so invest in comfortable work clothes and shoes.
Of course, while what you wear does play a part in the overall impression you leave on prospective employers, remember that the most important things are all internal: your confidence, your skills and knowledge, and more. A positive attitude and air of efficiency paired with ease while answering even the toughest interview questions will count for more than your clothing or makeup. But if you can present prospective employers with the complete package, it gives you that much of a leg up in a competitive hiring market.
Ana Valenzuela
Ana Valenzuela graduated with a degree in AB Literature from UST. She has written for several media outlets. She is currently taking her Master's from UP.