Gift shopping for your office mates can be tough. You have to stick to a budget, but you also need to balance the desire to give something the other person will appreciate while keeping things professional and also making sure that others in the office don't feel like you're favoring one person over the other. One tried-and-true tactic is to give gifts inspired by an office staple—coffee.
This is where Starbucks Coffee comes in, as today is the first day they'll be offering their holiday menu items and merchandise. It's also the first day you can get and start collecting stickers for a Starbucks Philippines 2015 Planner promotion card. But apart from being a convenient source of caffeine, pastries, and sandwiches, it's also one of the stores you might consider doing your Christmas shopping in. Here are a few gifts you can buy at any Starbucks branch in the country beginning today.
5. Breware and Whole Bean Coffee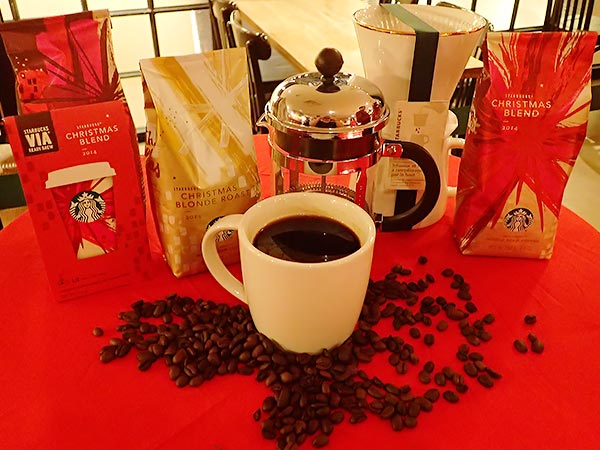 If your office is full of java addicts, then getting the people you work with things like French presses or ceramic coffee drippers will definitely make you a hit. And if your java-head office mates already have these things, why not get them packs of whole bean coffee instead? Starbucks VIA packs also come in handy for those who would rather not do the work required by brewing their own coffee and prefer to just heat water and mix in some powdered goodness. Plus, you get a complimentary Christmas red bag when you buy any breware or 250g packs of whole bean coffee between November 24 and 30.
4. Mugs, Tumblers, and Other Merchandise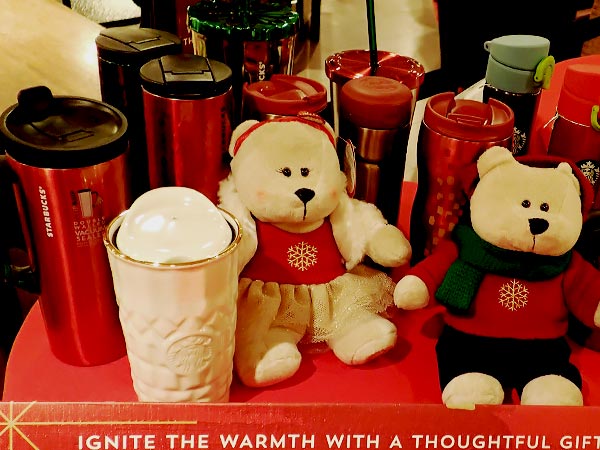 If your office only allows you to use mugs and tumblers with firm lids at your desk, then the merchandise on offer at Starbucks should make for the perfect gift. Time these purchases with Starbucks' Weeks of Gifting promo for special offers. For example, if you buy any stainless steel item between November 10 and 16, you'll get a free tall handcrafted beverage. Between November 17 and 23, Starbucks will deduct P100 off the cost of their Bella Tumblers. And between December 1 and 7, you can get 20% off on up to two Christmas merchandise items when you buy a limited edition reversible tote bag.
3. Standard-Sized Starbucks Cards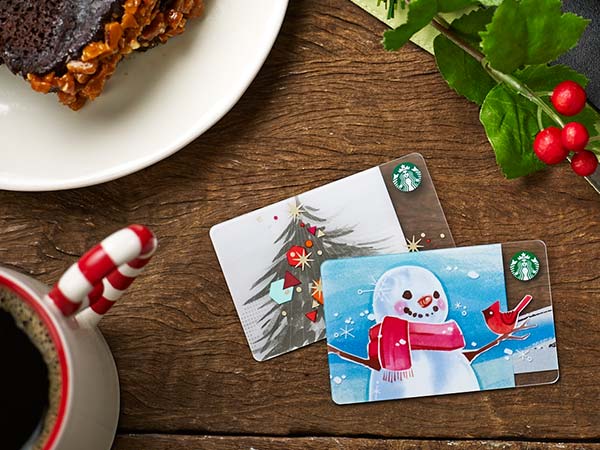 If you like the convenience of being able to stick something in an envelope, address it to someone, and leave it on their desk, then a Starbucks Card is a great option for you. In fact, Starbucks will even give you a little paper card holder to place it in so you don't need to get anything else to make this item giftable. This year, Starbucks has launched their Holiday Tree Card and Snowman Card (shown above). These can be purchased for a minimum initial load of P300. And Starbucks is also offering these as part of a six-card gift pack with a total initial load worth P1,800. But if you purchase one of these packs between December 1 and 3, 2014, you'll only need to pay P1,500. Decided you want one or both of these cards for yourself? Make the most of things by getting them with an initial load of P1,500 between today, November 3, and Wednesday, November 5, so Starbucks will give you an additional P300 load free.
2. Starbucks Holiday Mini Cards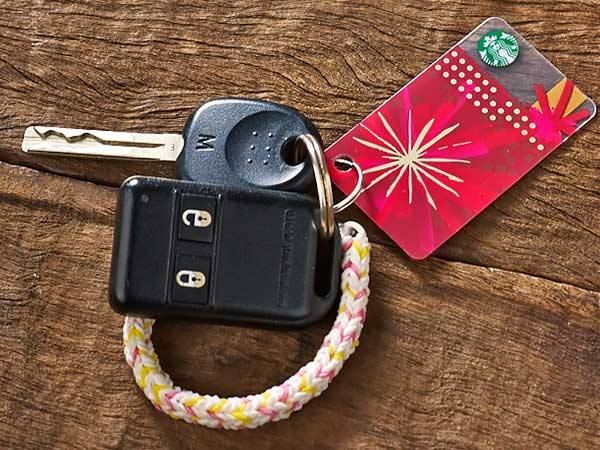 This year, we'll be seeing the first Starbucks Mini Cards in the country. These easily attach to smartphones, key chains, and ID lanyards for quickie coffee runs. You can get one of these at any Starbucks Coffee store in the country for an initial load of P500. Plus, if you get your Holiday Mini Card with an initial load of P1,500 any time between today, November 3, and Wednesday, November 5, you'll get an additional P300 load for free.
1. Starbucks Philippines 2015 Planner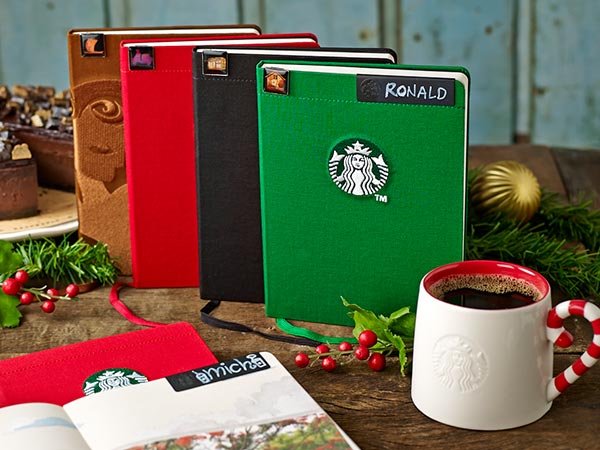 Of course, the annual hit of Starbucks' holiday season is their limited-edition planner. You can get a promo card and start collecting stickers for it by ordering Starbucks handcrafted beverages (you'll need nine featured holiday beverage stickers and nine core beverage stickers, which includes Starbucks Reserve brews) today until January 8, 2015. You can also get a planner should you make a single-receipt purchase worth P7,000, although this is restricted to bulk purchases of food and other retail items, so buying gift certificates and Starbucks Card load doesn't count.
Liana Smith Bautista
Liana Smith Bautista is an article writer, web content manager, manuscript copy editor, and blogger—and she thinks it's awesome that she earns her living marketing on her love for the written word.