1. Don't complain all the time. There's no perfect company and no perfect job. Make sure you do more than run down a number of rants. If you find yourself ranting more than performing, then this might be a sign for you to resign.
2. Don't be a killjoy when someone is praised for his/her good job. Be genuinely happy for your officemate. Your time will come if you're doing well.
3. It's not bad to ask for help, but don't be too dependent on others. Learn on your own, too, and make the most out of your observations.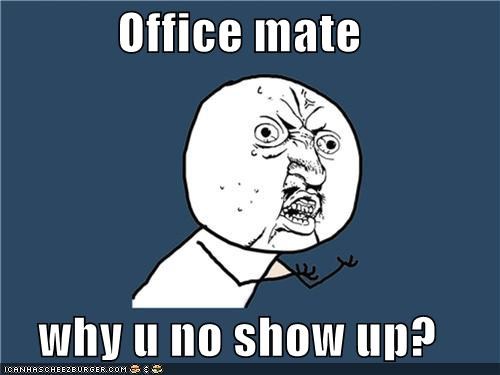 4. Don't be the cause of delay. You have your own issues in life, but maintain being professional by doing your responsibilities on time and with good quality.
5. Don't spread false rumors. It might help you get closer to some people, but your credibility as an officemate and as a friend may get negatively tinted if you keep doing this.
6. Don't arrive at the office with a straight face. A smile can go a loooong way! Happy vibes are contagious, but so are negative ones.
7. Mind your own business. Don't constantly check up on the projects and tasks that your officemates are doing unless you are in charge or if it's part of your duties.
8. Don't ask obvious questions like "are you busy?" when you can already see with your own eyes that your officemate is pre-occupied with paperwork.
9. Don't spend too much time checking on your SNS. Taking a little break from time to time is fine, but you're not in the office using free Internet, so you can update your friends and followers on your work life, read blogs, or watch YouTube videos. Besides, this could totally ruin your productivity at work. Read more about it here: Think Twice Before Tweeting: How Social Media May Affect Your Productivity at Work
10. Don't always make yourself the center of attention. Ask your officemates about their lives, too.
11. Don't be a snob.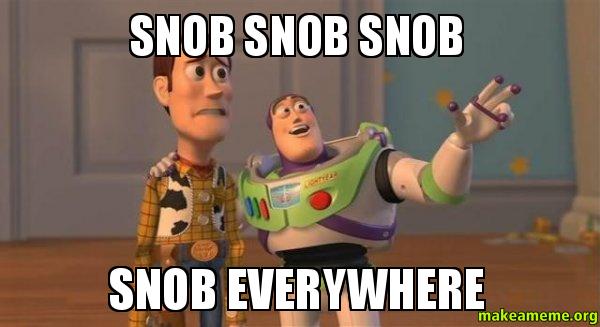 12. Don't be a suck-up. Nobody likes a brown-noser.
13. Don't be the officemate who only gets friendly when she needs a favor.
14. Don't intimidate your officemates with what you have achieved in the past. Instead, let your work ethics show without a word and wait for them to praise you as time goes by.
15. Don't wallow in self-pity whenever you fail at something. Just analyze your mistakes, learn from them and do better next time.
16. Don't like or comment on too many of your colleagues' Facebook posts. This holds especially true if you aren't sure where you stand with them just yet. After all, you don't want them to feel like you're stalking them or are being too FC with them, do you?
17. Don't be overly friendly that you start to appear like an epal. Chill, you're not in the office to make the most friends, anyway. Focus more on building networks and connections and establishing good relationships instead of long-term friendships.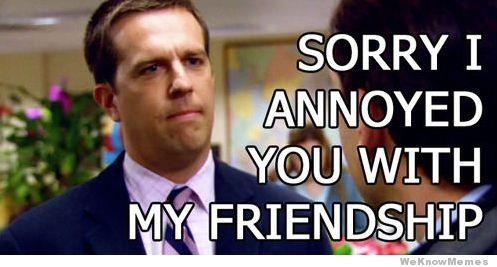 18. Don't try too hard to make a good impression. People will sense this pretty easily.
19. Don't be a fault-finder. Or, even worse, an officemate who's just mema— memasabi lang or mema-i-comment lang, even if it's unnecessary.
20. Never take victory on your own. Acknowledge your team members or staff at all times. The same goes for vice versa, too. If there's a flop, don't leave them hanging in the air. Share the blame and remember that you're a team, no matter what.