Issa Baleva
Issa loves comic books, movies, and all genres of music.…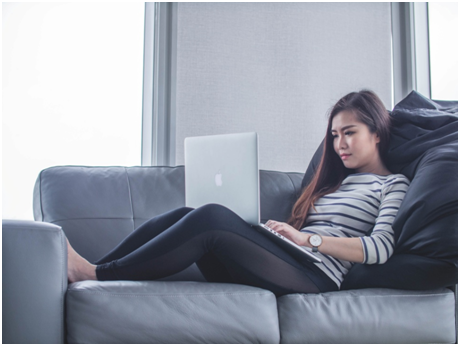 Working from home is typically seen as a privilege. Some companies turn it into a reward for employees that meet certain quotas whereas others allot a day every week to give employees a break from the monotony of the office. But it is more commonly seen with freelancers and contract workers.
The freelancing market, otherwise known as a gig economy, is growing in the Philippines.  Research indicates approximately 1.5 million professionals are freelancers. With new digital tools and adaptive work culture, more people are expected to adopt this setup. But even with all of its benefits, the gig economy does have its drawbacks.
The lack of structure at home opens the door to distractions.
In a regular office setup, there is a need to interact with co-workers to keep up with social norms. This scenario is absent at home; there are new diversions to factor in—like your bed.These lapses in concentration can affect your productivity, which result in missed deadlines.
Supporting your freelancing endeavors necessitates some lifestyle changes. Creating a conducive work environment for yourself at home lets you take advantage of the country's gig economy. Here are some tips to help you work productively at home:
Create a work station to get in the right headspace.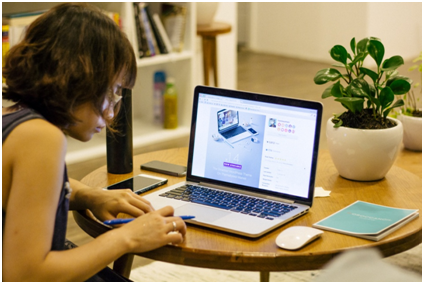 Your home is a place of comfort and relaxation. Getting into the right headspace for work in this environment can be difficult. Sectioning off an area that is specifically for work will help you avoid distractions. This work station doesn't have to be fancy or elaborate. It can be as simple as converting one side of your dining table into a temporary desk.
Give yourself a schedule and stick with it
Your motivation throughout the day will naturally ebb and flow. Knowing when you are at the peak of your productivity will help you work more efficiently at home.
Creating a schedule for yourself will help you capitalize on the periods where you are in the right headspace. Committing yourself to a schedule that prioritizes important deliverables will help you meet deadlines.This also lets you allot slower intervals for phone calls and replying to emails. Moreover, creating your own schedule lets you strategically plan out your breaks.
Organize your day ahead of time.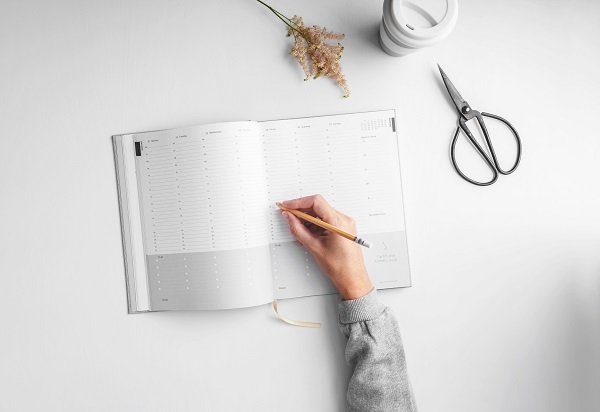 Keep track of tasks and deadlines by planning your day. This approach will keep you aligned and reduce the time you spend trying to figure out what to do that day. It is normal for agendas to change; doing so on the fly too frequently, however, drastically affects your productivity and quality of your work. Try doing this first thing at the start of your self-appointed shift to get it out of the way.
Limit social media use as if you were in an office setting.
Working from home lowers your inhibitions. Aside from wearing whatever you want, you can also play music in the background. It even opens up the opportunity to use social media more frequently. Muting or logging out of your accounts during your work hours helps you retain your focus. Remind yourself that you are on the clock to stay within a professional mindset.
Try to leave your house at least once a day.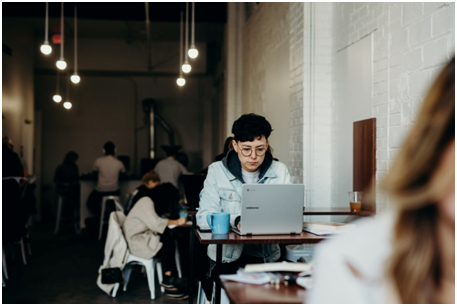 When you notice your attention slipping, step out for a bit to clear your mind. If this still doesn't work, consider moving to a coffee shop or a public lounge. A change of scenery can do wonders to boost your creativity and productivity.
Working from home is advantageous for different reasons. It lets you save more of your salary because you're not commuting or eating out as much. It allows you to spend time with family at home. Taking the necessary steps to support this setup will make it even more worthwhile.
Issa Baleva
Issa loves comic books, movies, and all genres of music. You'll probably find her in some coffee shop in the South.