Chryss Segovia
Chryss loves ice cream, literature, and East Asian pop culture.…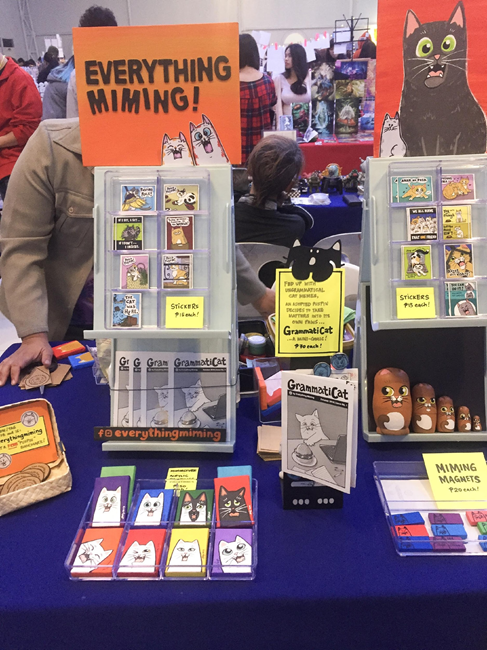 Do you have a lot of fandoms? Are you always searching for beautiful art prints, comics, and cute enamel pins? Would you like to have a piece commissioned by talented young artists? If all of your questions to those answers are a definite "yes," then you'll enjoy Komiket as much as I do every year.
The Filipino Komiks and Art Market, or Komiket, aims to showcase new creators, inspire new readers, and launch the careers of emerging Filipino talents. The market was first held in 2015 at Centris Elements (Quezon City), and Paolo Herras, Komiket managing editor, explained a lot has changed since 2015. In his interview with the Inquirer, he notes how the event has gone from a community of creators, with 40 tables, to 188 exhibitors and more than 550 creators.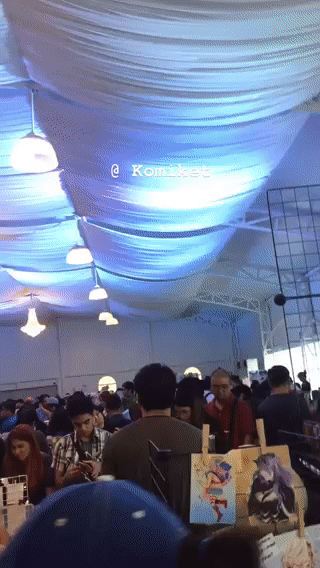 Komiket has also expanded its art markets to Makati, Las Piñas, Cavite, and Cebu. The team has plans of visiting Bacolod, Baguio, and even Davao in the future to make komiks-making a national endeavor and not something that's limited to Metro Manila.
A Day of Comics, Stickers, Pins, and Everything in Between
Last weekend, February Komiket 2019 was held again at Centris Elements, and it housed over 550 local creators. There were some big names present at the event, like Pol Medina, Manix Abrera, Hulyen, Hunghang Flashbacks, Sskait, and Arya and Faye Chelabian. But the vast majority of creators were emerging talents eager to share their artworks. The booths weren't limited to komiks as well but showcased different types of merchandise from button pins to T-shirts to waterproof stickers.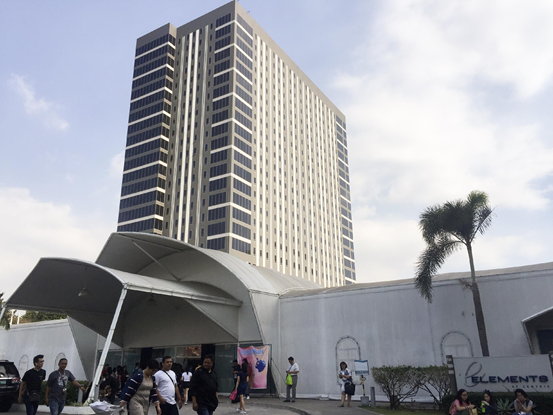 This booth decked was out with a wide variety of artworks by sevyart, alishloosh, rebeccahedron, and otapsketches. Their stall had stickers and prints from '90s shoujo anime, Marvel, DC, and many others. My favorite prints were the ones of local landscapes.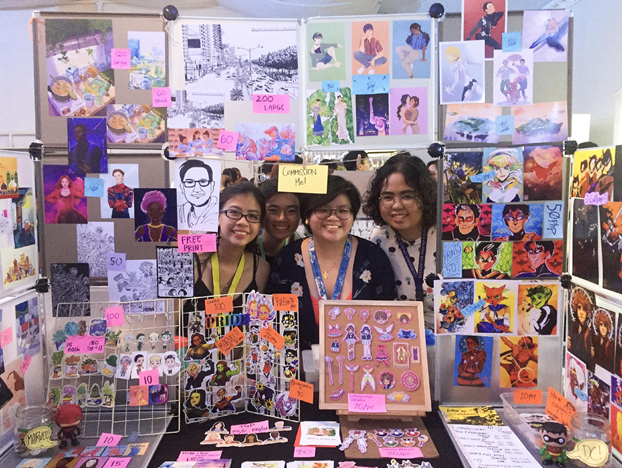 At a young age, Andy (@crunchyricecake) is brimming with so much raw talent that I'm excited for her future works. I bought one of her pieces, A Bundle of Joy, which is about all the small things in our daily lives that bring us happiness. It was defo a joy to read!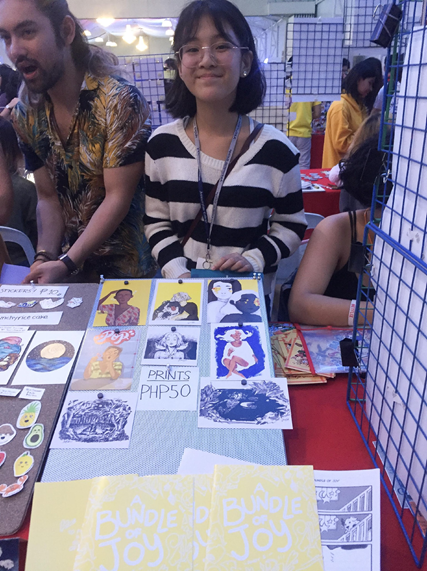 I bought a beautiful set of flower stickers from @_jembaes. The flower stickers were a smaller version of her square prints, which were scenic photographs of nature.
One of my favorite purchases from the market was a "Send Noods" button pin by @stickypun. The witty gal sold both stickers and button pins of her ridiculously cute and light-hearted puns.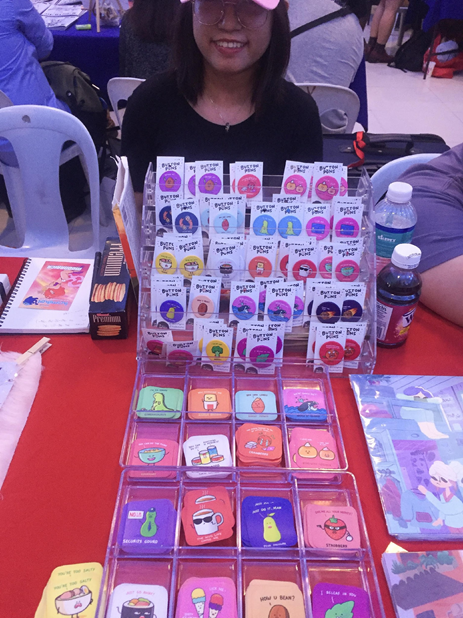 Another booth that caught my attention was @landleemae's. The booth featured pro-LGBT stickers, prints and copies of the creator's komiks "Kwentong Tibo."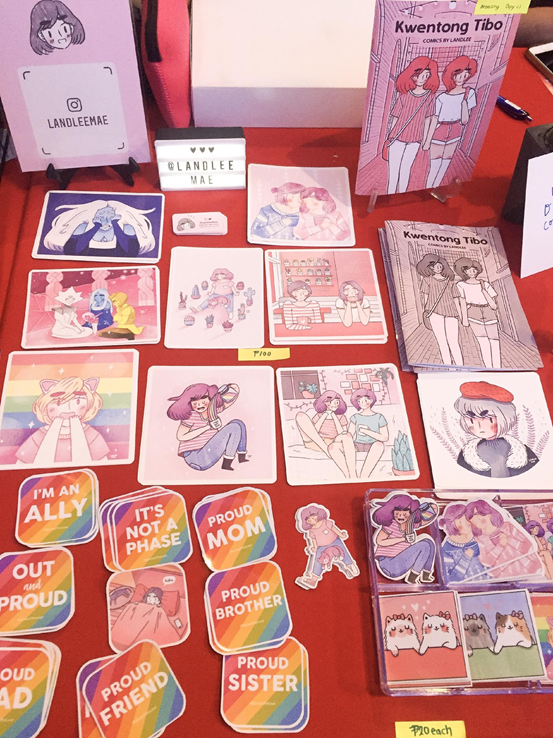 Ever wondered what you'd look like as an anime character? Well, I've always wanted an anime version of myself and @donutous made my wish come true. There were a lot of artists that offered commissions, but I was most attracted to her drawing style.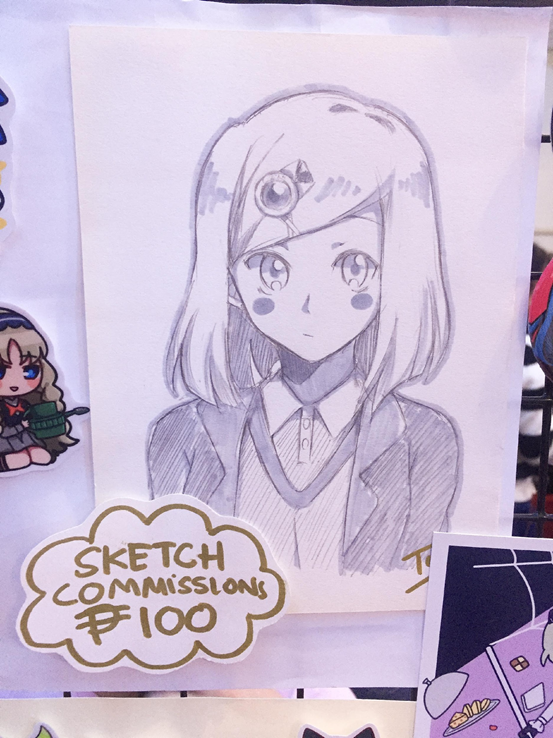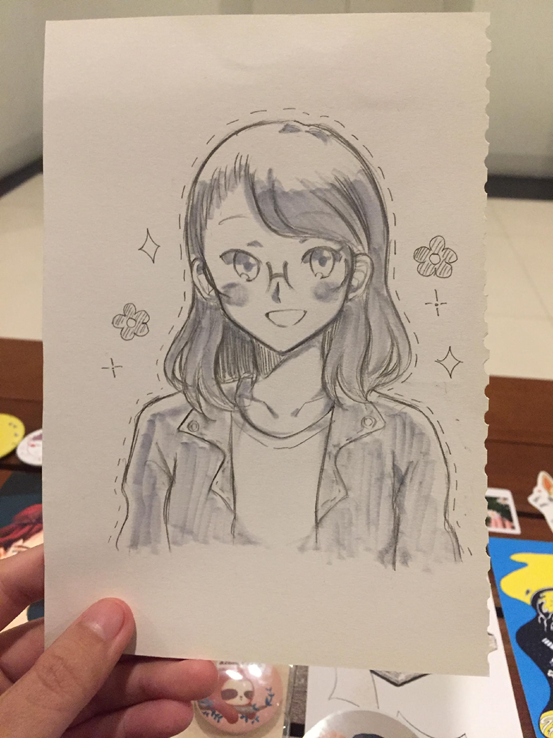 A budding creator that we should look out for is Just Hansel. Two of her comics, "Lone Cats" and "Not Today" were nominated for the Komiket Student Komiks Awards.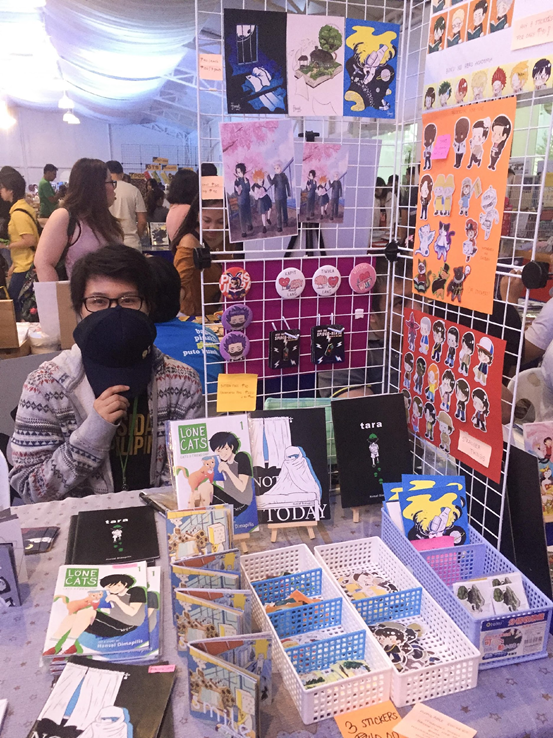 Personal Haul + Future Komiket Events
After three hours of scanning over booths, scrambling for money, and feeling ecstatic with each purchase, I exited the venue with an empty wallet but a happy heart. I might have to spend less on snacks for the next week or so because of the dent in my bank account, but it was fulfilling to know that I supported local artists, writers, and komiks creators.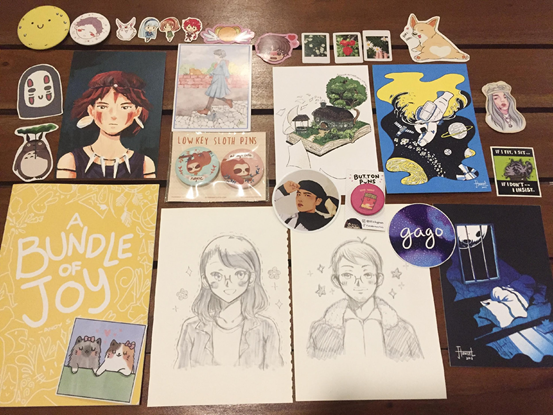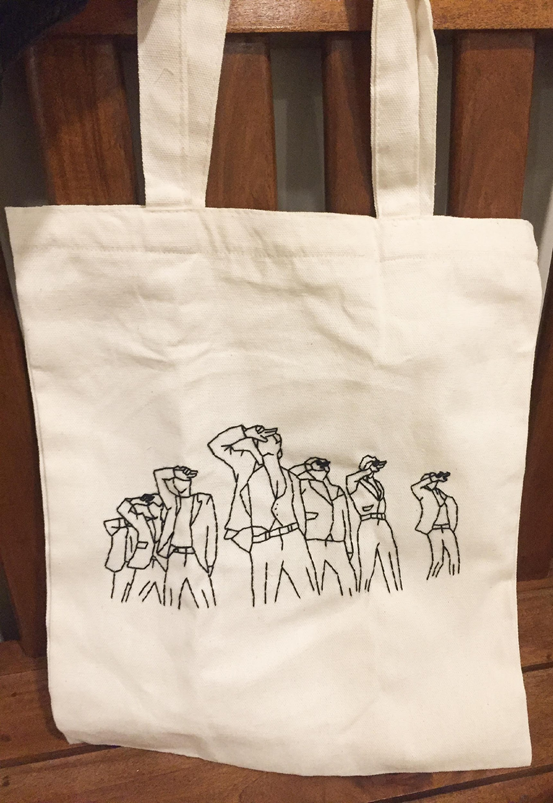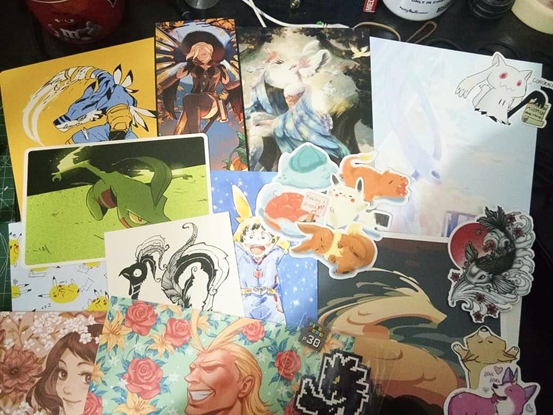 Last weekend was my 3rd time attending a Komiket event at Centris, and it definitely isn't going to be my last. With a market that's filled with so many talented creators and reasonably-priced merch, I'll always brave the commute from Manila to QC every time.
Komiket has a series of events for residents in south, including Cavite, until October. Visit their Facebook page for more details.
Chryss Segovia
Chryss loves ice cream, literature, and East Asian pop culture. She would like to pet your dog.