We know that being healthy and physically fit isn't the easiest thing in the world, and takes hard work, commitment, and determination. A healthy lifestyle is needed now more than ever, though. A study conducted by the World Health Organization said that "more women in the Philippines are considered inactive whether in occupational, non-occupational, or leisure-related activities (WHO 2010)." Also, physical inactivity can contribute to coronary diseases, diabetes, and obesity.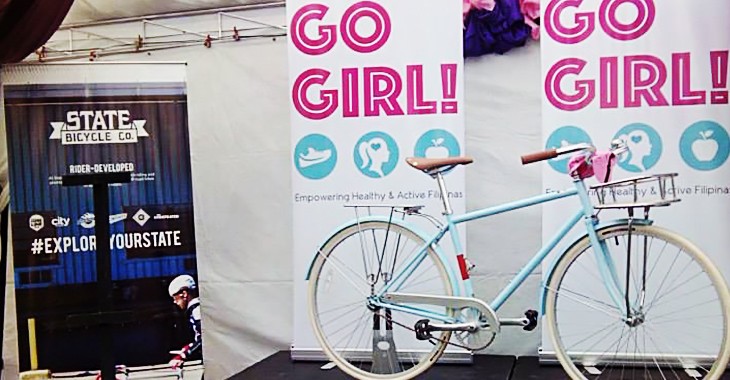 At the Go Girl! Expo held on May 30 and 31 at the Rockwell Tent, we found some of the best providers for an active and healthy lifestyle that can help Filipinas, as well as make this lifestyle easier and fun. The Expo aimed to empower healthy and active Filipinas who supported nation-building. ModernFilipina.ph dropped by and took note of these booths, in case you want to check them out even though you didn't get a chance to attend the expo. Keep reading to learn all about them and find out how you can avail of their products and services.
Garmin Philippines
The premiere brand for navigation, especially when it comes to sports and running. Garmin Philippines offers fitness bands that not only help you get directions for where you should go, but also count the distance you've covered as well as the number of calories you've burned. Other models offer more advanced features. Visit them at 3/F Millenium Place, 17 Meralco Ave., Ortigas Center, Pasig City. You can also call them at 632-9513, or visit them online at facebook.com/GarminCenter.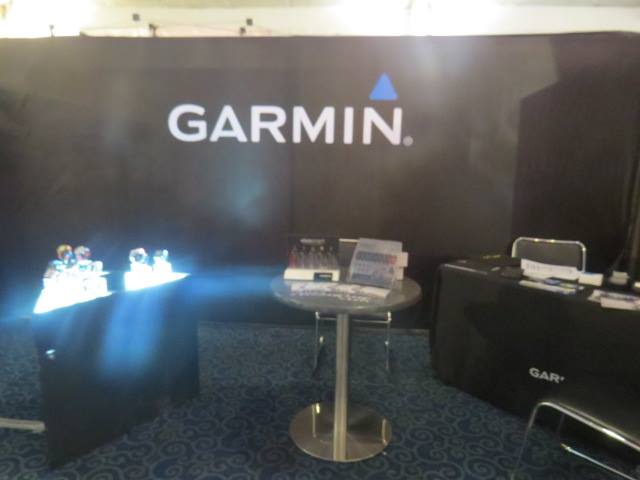 Sabak Sports
Your inner adventurer would be happy with one of the bikes from sports and adventure brand Sabak. They sell bikes made out of Swiss cycling technology, using one of the lightest materials, carbon. Prices can be steep, ranging from P58,000 to P140,000, but serious cyclists might just find their dream bike with them. Visit them at Unit 9 La Fuerza Plaza 1 2241 Pasong Tamo, Makati City. Call them at 553-8875, or visit them online at instagram.com/sabaksports.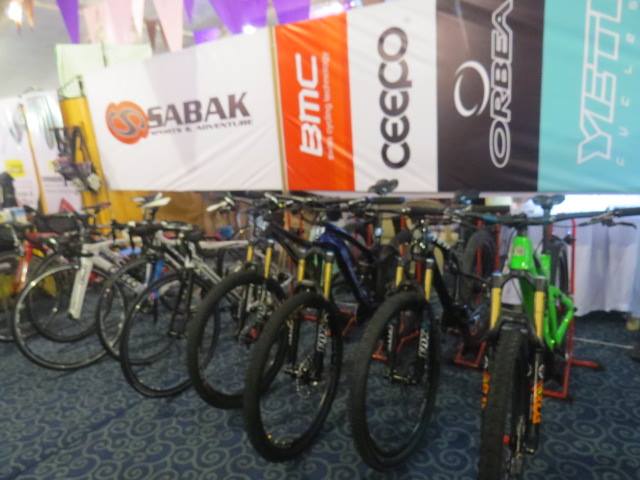 Tenkiebox Concepts, Inc.
The local distributor of Otter Box also sells other premium items for active lifestyles. They also carry Eco Extreme, a brand of waterproof speakers, and waterproof bags, among other things. Goal Zero, one of the brands they carry, has a charger that can be used for camping, making use of solar panels with lights. Drifter, a brand of bags made from parachutes, is also another line they carry. Call Tenkiebox at 6255941 or email them at info@tenkiebox.ph. Visit their office at 6F Salustiana D. Ty Tower, 104 Paseo De Roxas Street, Legaspi Village, Makati City. Check them out online at www.tenkiebox.ph.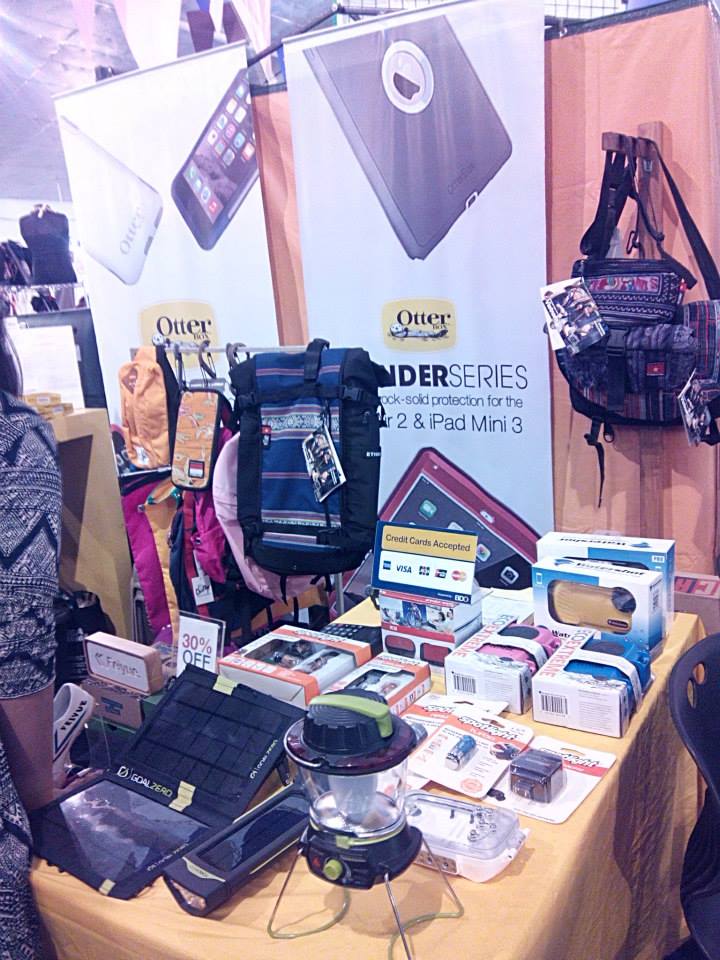 Rejuvenated
Rejuvenated is a British brand that sells collagen shots, the substance that can help with anti-aging. These shots can be taken in drink or powder form, and they contain acai berry. They claim that results are visible in two weeks, with the collagen helping to lessen cellulites and crow's feet, as well as aid in stress. Rejuvenated uses natural ethically sourced ingredients, and their products are free from lactose, glucose, preservatives, and coloring. The brand also offers slimming supplements. Check them out online at www.rejuvenated.com.ph, or at facebook.com/rejuvenatedph.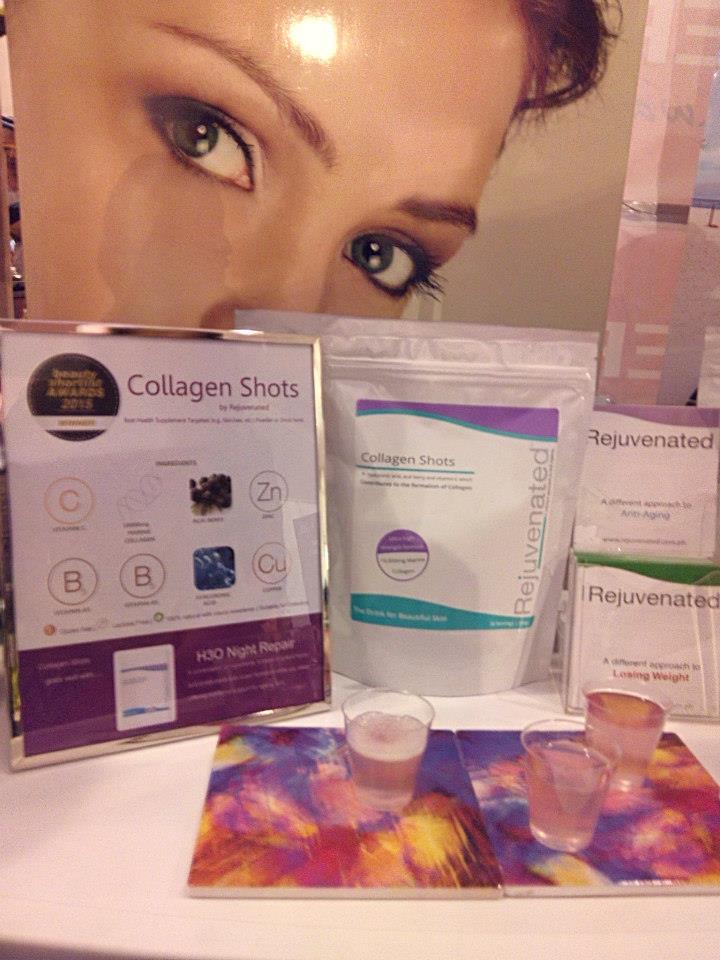 Hydration Nation
Hydration Nation offers some of the top-notch insulated sports bottles at aesthetically pleasing designs. A cold bottle keeps cool for 36 hours, while a hot one keeps your drink hot for eight hours. Visit them at 2/F Robinson's Magnolia or contact them at 654-4163. You can also visit at facebook.com/hydrationation.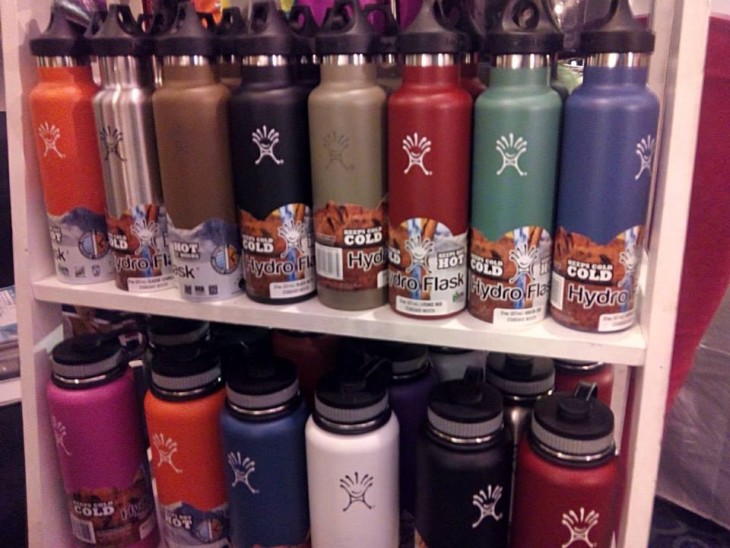 Orange Wear Shop
Don't mistake their athletic wear as swimwear, even if it shows similar amounts of skin. Yoga wear by the Orange Wear Shop can be sexier, but is also allows for more movement, as well as style. Bandeaus, shorts, sports bras, and tank tops in colorful prints are available. Contact them at 0998-5559072 or visit them online at www.orangewearshop.com.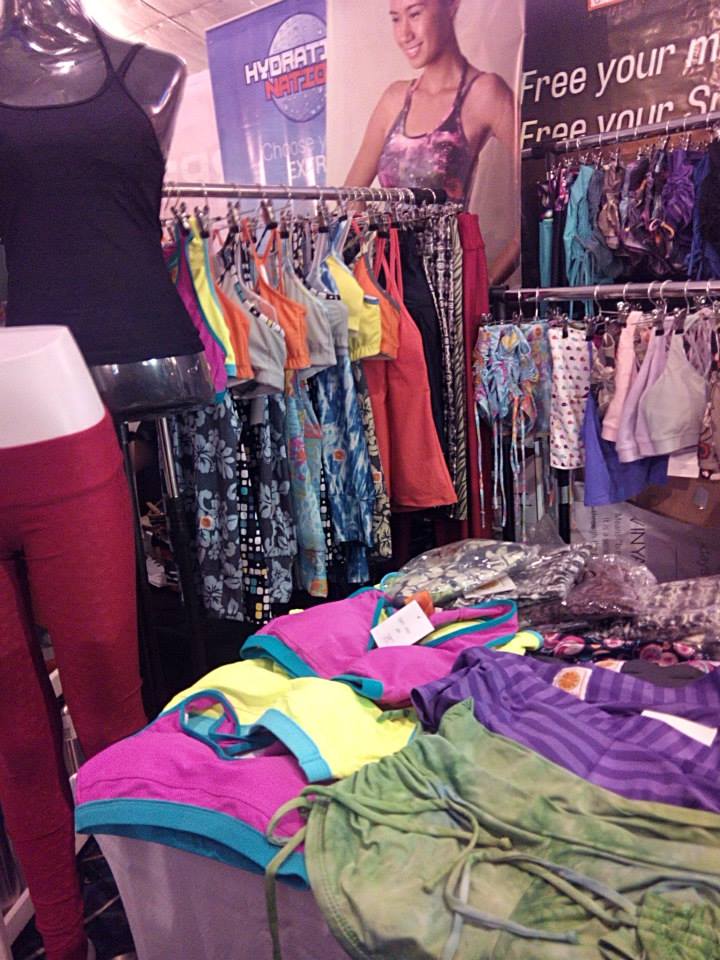 Filisup
If you've ever wanted to go out of your comfort zone and try a different sport altogether and even be in the water, try stand-up paddle boarding. Filisup offers lessons on the sport, as well as tours. Call Tono Legarda at 09177906352 or email him at jalegarda@yahoo.com for inquiries. You can also check them out at facebook.com/filisup.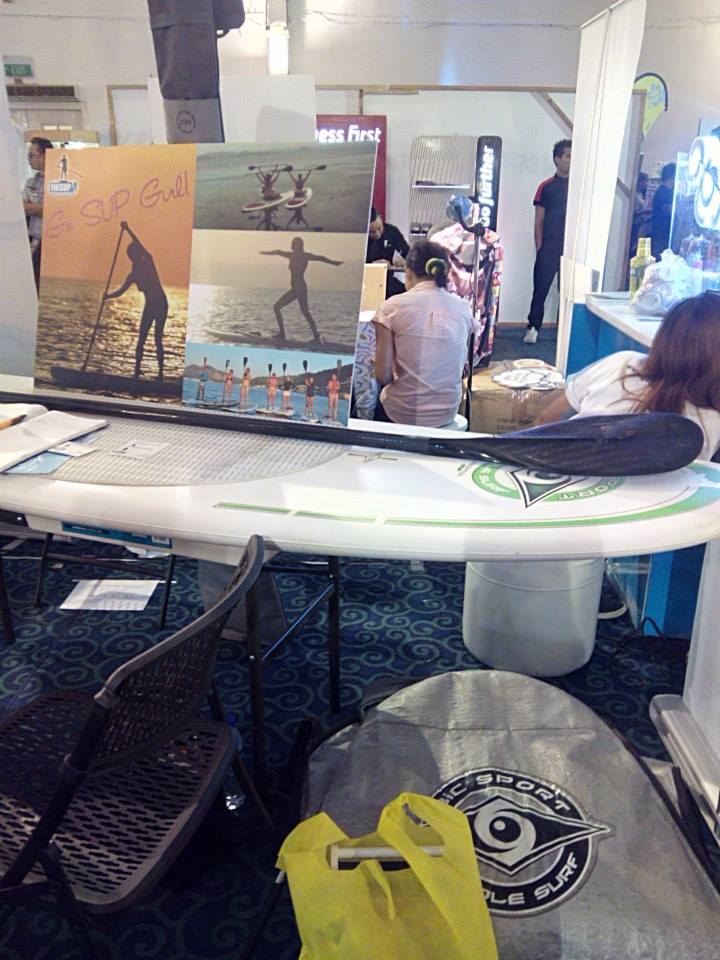 Cascos Inc.
Cascos, Inc. sells top-notch athletic accessories, including compression socks, sports earphones that are dirt and sweat-proof, sports bras, and shades. They also hold sales at good deals. Contact them at 0922-8891929, or cascosinc@gmail.com.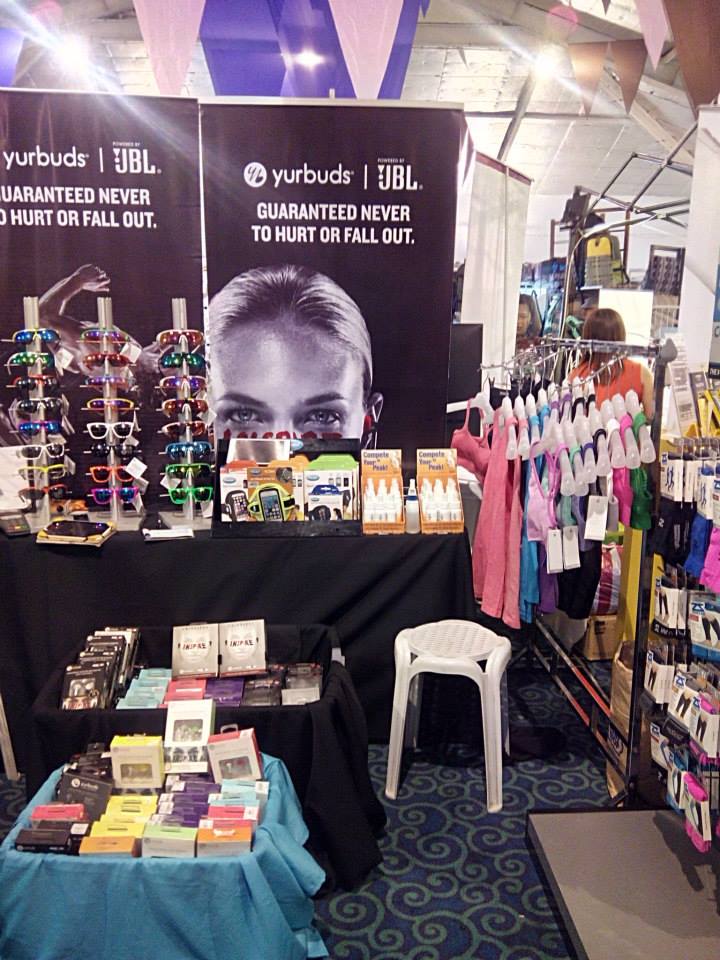 Beyond Yoga
Beyond Yoga, one of the more prominent yoga centers in the country, offers classes for various kinds of antigravity, as well as regular yoga, and dance classes including Zumba. You can drop in for a certain fee, and there are also unlimited yoga passes. They have branches at Greenhills, Bonifacio High Street, Quezon City, Rockwell, and more. Check them out online at www.igobeyondyoga.com or facebook.com/igobeyondyoga.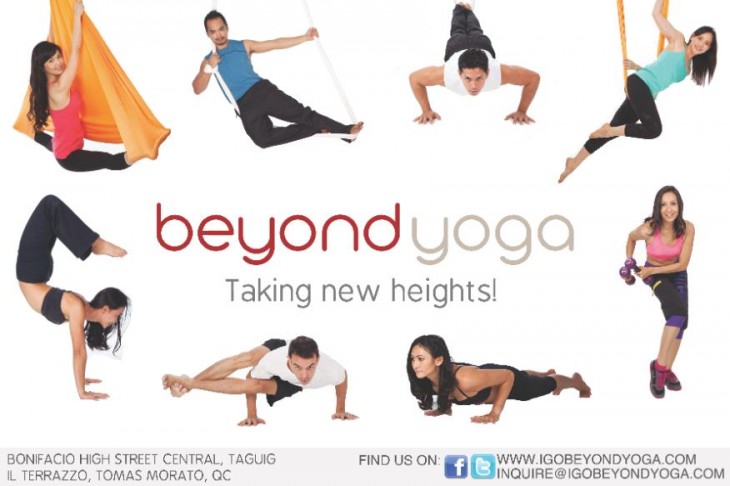 Lifthard Philippines
Lifthard Philippines offers a variety of strength and conditioning workouts, such as Olympic weightlifting, powerlifting, and gymnastics. They also have an indoor turf area where one can do sprints or prowler workouts safely. Head to their gym to lose weight or build muscle and strength. Call Lifthard at 09176427425. Visit them online at facebook.com/LiftHardPH.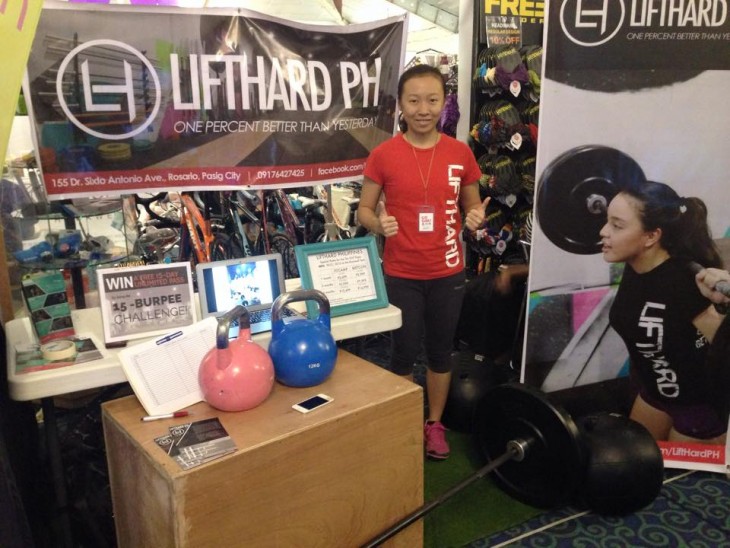 Wanderskye
For beautifully designed luggage covers for your travel needs, check out Wanderskye. Their covers don't just make your luggage easy on the eyes (designs are made by Filipino artists), but they also make them easy to identify (perfect for the luggage carousel), protect them, and let you personalize them with your name and other details. Contact them at 09153366959, or check them out online at facebook.com/wanderskye or www.wanderskye.com.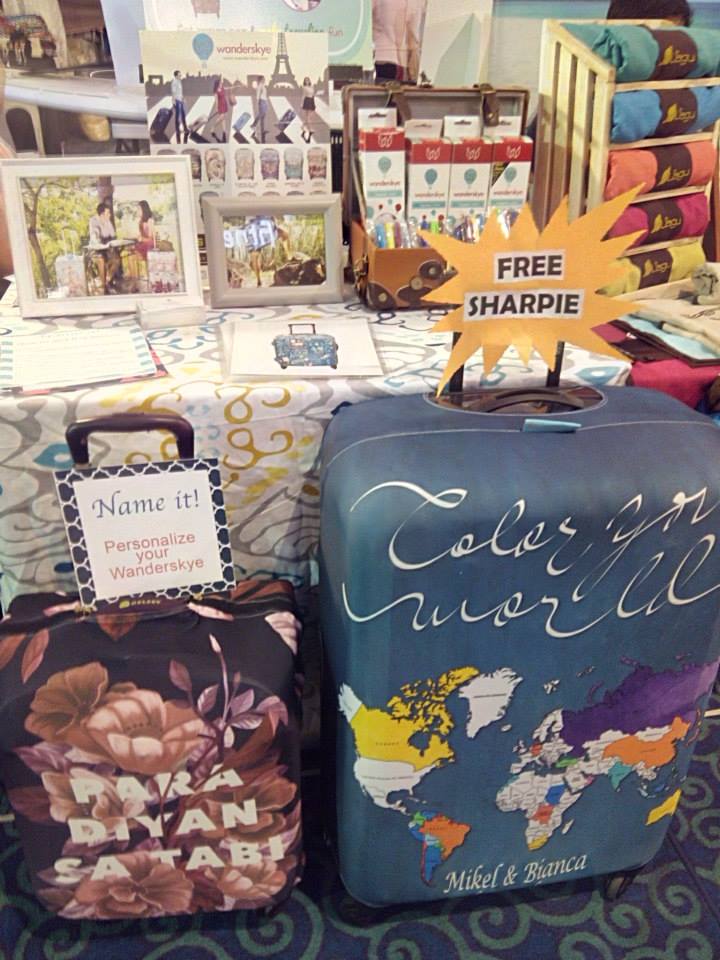 Yabang Pinoy
Yabang Pinoy, one of the organizers of the expo, had their own booth that sold items that encouraged people to "make nation-building a lifestyle by daily habit." There were witty shirts about nationalism with lines like "Batukan 'pag nag-Ingles" and "Inglisero, huwag tularan," as well as pouches, and children's books in Filipino.
Check them out online at facebook.com/yabangpinoy and www.yabangpinoy.com. Make sure to also drop by their 12th Global Pinoy Bazaar this Independence Day weekend, June 12-14 at the Glorietta Activity Center.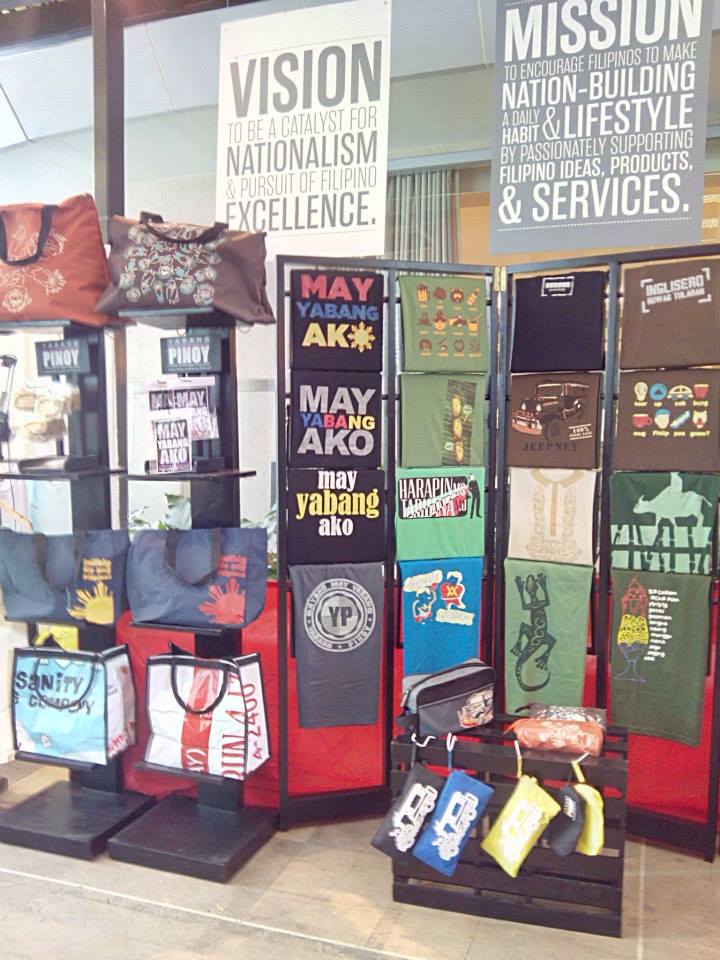 [crp]
Philippine Watersport Hub
If you've ever wanted to try adventurous water sports, including free diving, check out Philippine Watersport Hub. With their goal of having people get into the water, the Water Sport Hub "gives organizations a venue to promote their respective water sport disciplines and for brands a showroom to sell and display their products." You can buy water sports equipment, as well as lifestyle accessories from them. Choose your own stand-up paddleboards, diving masks that can go as deep as 35-45 M deep into the water, as well as underwater cameras under the brand Liquid Image. You can call them at 0917-8762381 or visit them online at facebook.com/PhilippineWaterSportHub or www.philippinewatersporthub.com.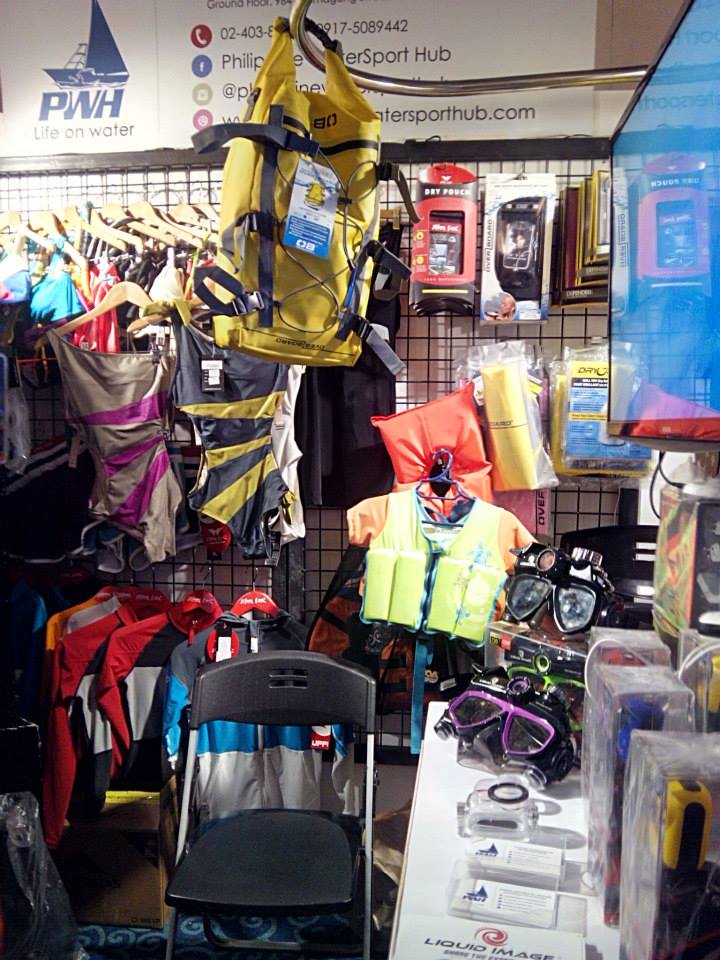 Atleta Ako
Atleta Ako aims to bring more of women's wear and athletic accessories to the country. Their lines are a combo of functional and chic. Examples are compression socks for running that have heart prints, sturdy laces that don't need to be tied, as well as colorful belts where you can store items like your cash and phone when you run. They also have athletic skirts that one can use for running or tennis (don't worry, these have shorts inside) that come in colorful and cute prints. Visit them online at facebook.com/AtletaAkoPH or www.atletaako.com. Call them at 752 9087 or email info@atletaako.com.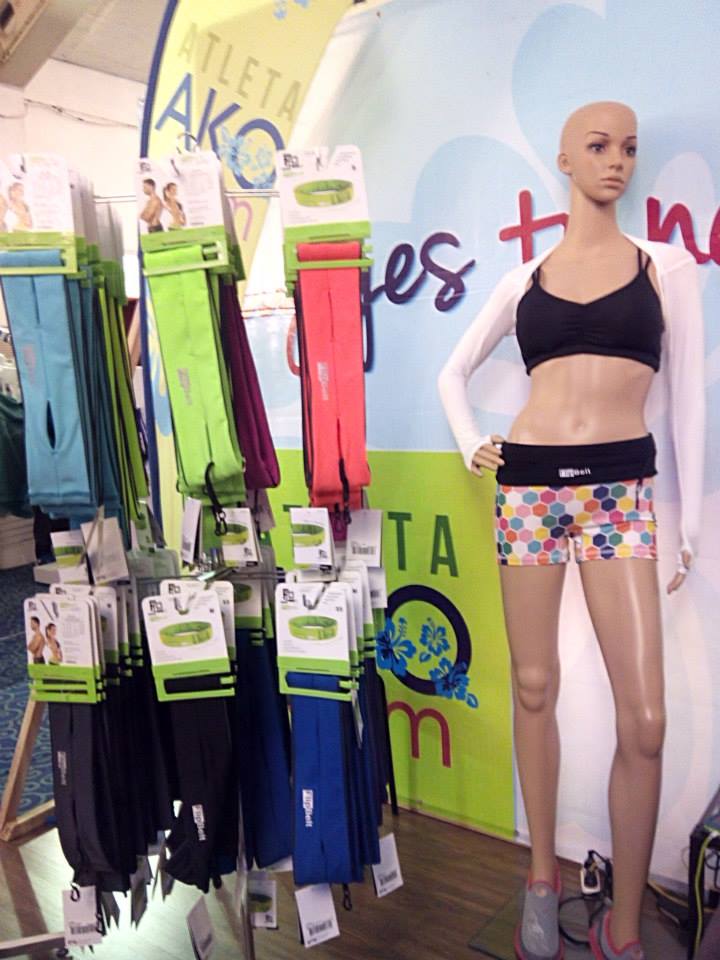 Brick Multisport
Another bike shop for the serious cyclist, Brick Multisport sells top of the line bikes made of carbon and alloy. Their prices range from P81,000 to P156,000 for a bike, so it's definitely a store for true enthusiasts of the sport. Contact them at thebrickmultisportstore@gmail.com, or 0917-8555262.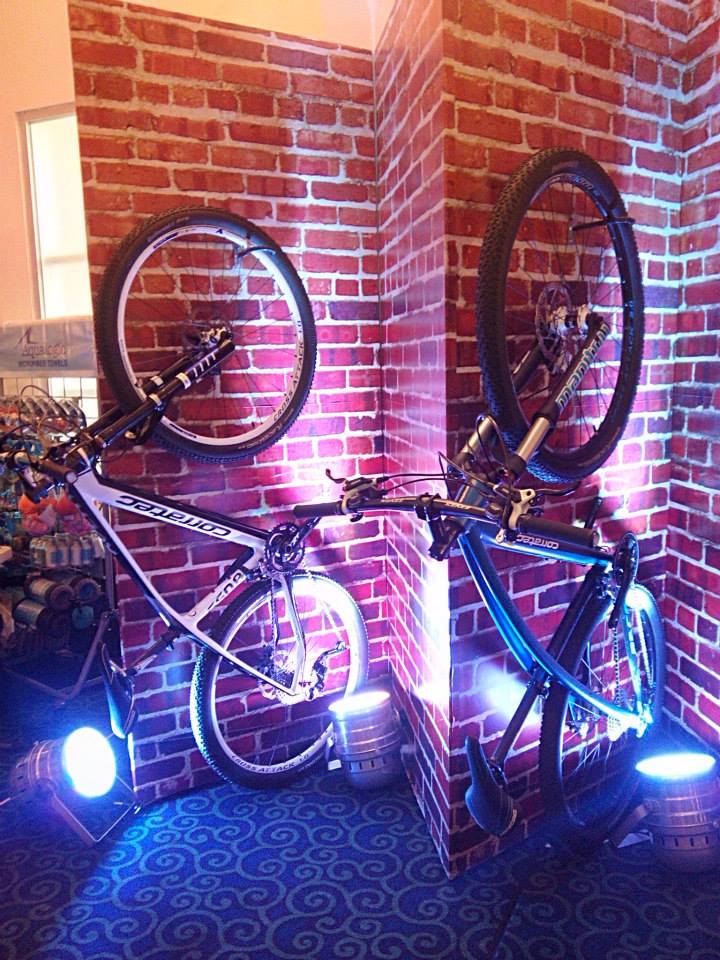 The Shape Shop
The Shape Shop sells activewear that makes your body look good, with tank tops and leggings that can even hide flaws and make one look fit. They also use dri fit fabric. Check them out online at facebook.com/theshapeshopactive or email them at theshapeshopactive@yahoo.com.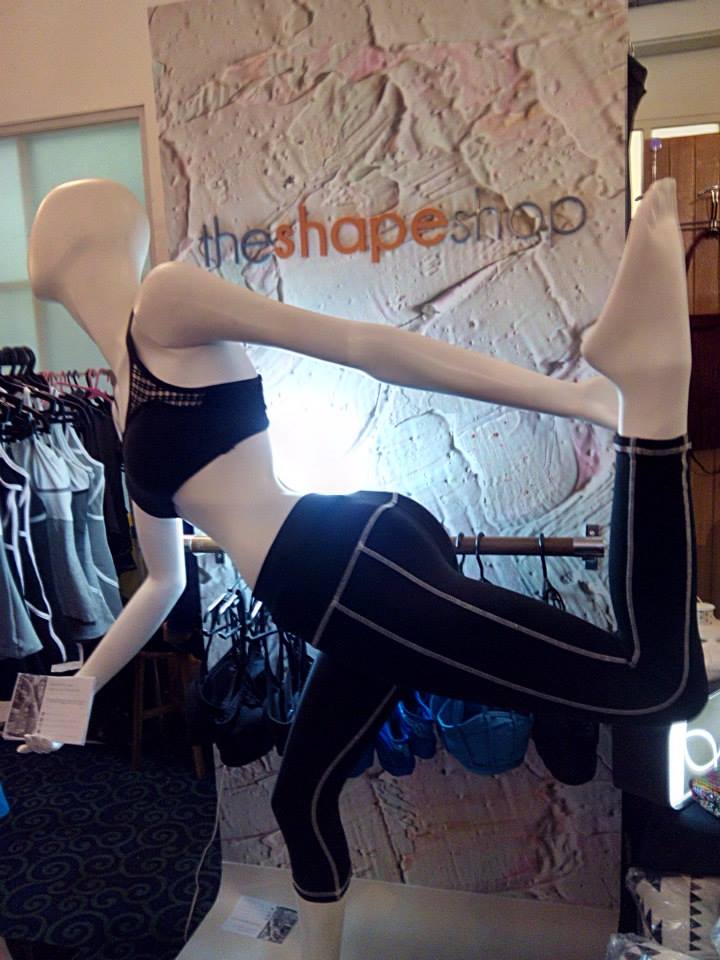 Headware
Hip fashion accessory brand Headware was also at the Go Girl! Expo, where they especially displayed their Marvel designs that looked like comic strips. Aside from their other cute designs, the all-purpose, stretchable, and breathable accessory has about 20 uses and is perfect for protection from the sun and travel, among others. Call them at 887-2337 or email alvi@theheadware.com. Check them out online at www.theheadware.com.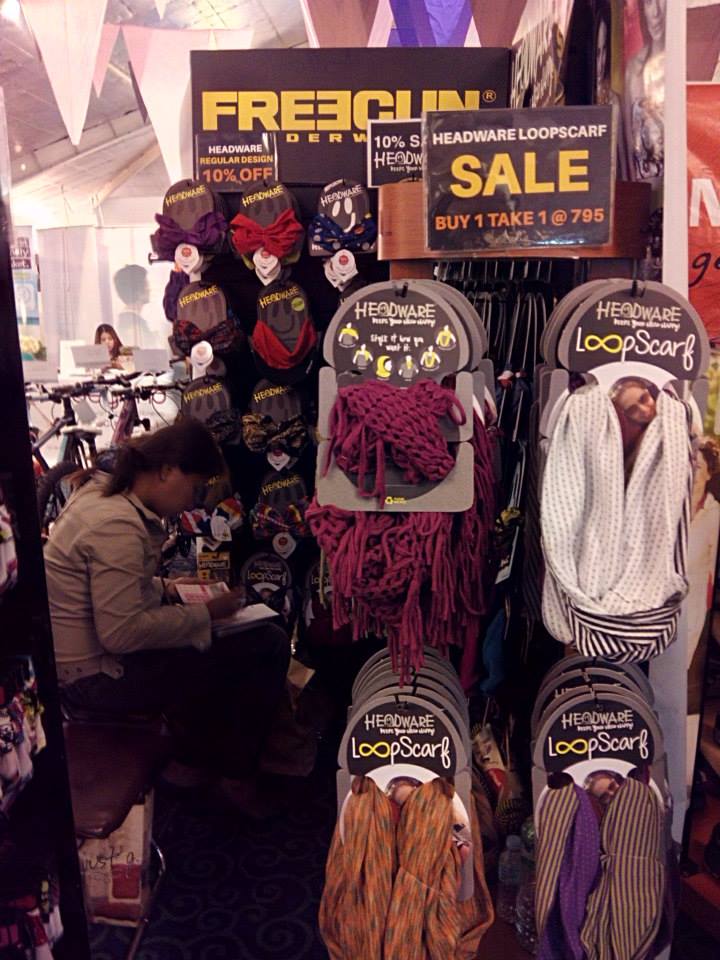 Merrell
The famous athletic brand offers shoes for women that are just great for the outdoors and other activities for which you might need tough footwear. They even took into account in their shoe design that women have wider hips and a lower center of gravity. Thus, the angle between knees and hip is more pronounced, resulting in a midsole for women for proper support. Aside from offering hiking, watersport, and trail running shoes, Merrell has fashionable land sandals that are stylishly comfy. Check them out online at facebook.com/MerrellPhilippines or Instagram.com/Merrell_Ph.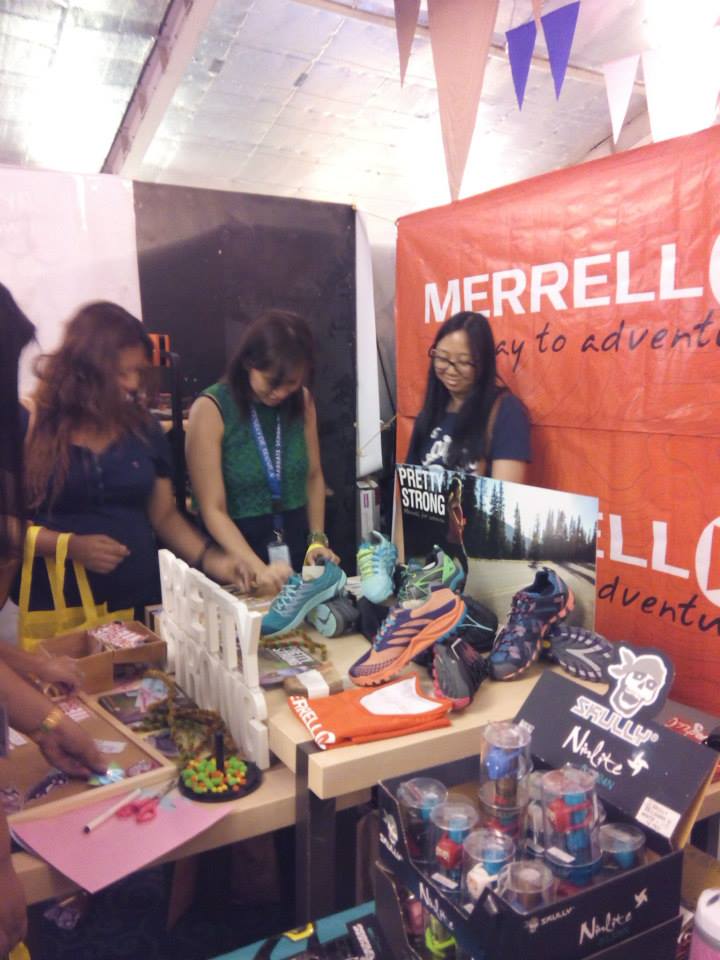 Green Planet
Another haven for the serious biker, Green Planet Philippines offers quality bike parts, as well as bikes made of aluminum and carbon. Contact them at 0927-5282748 or 063-49-5627190. Their address is at 28 T. Azucena St., San Pablo City, Laguna. You can also check them out online at facebook.com/GREENPLANETPHILIPPINES.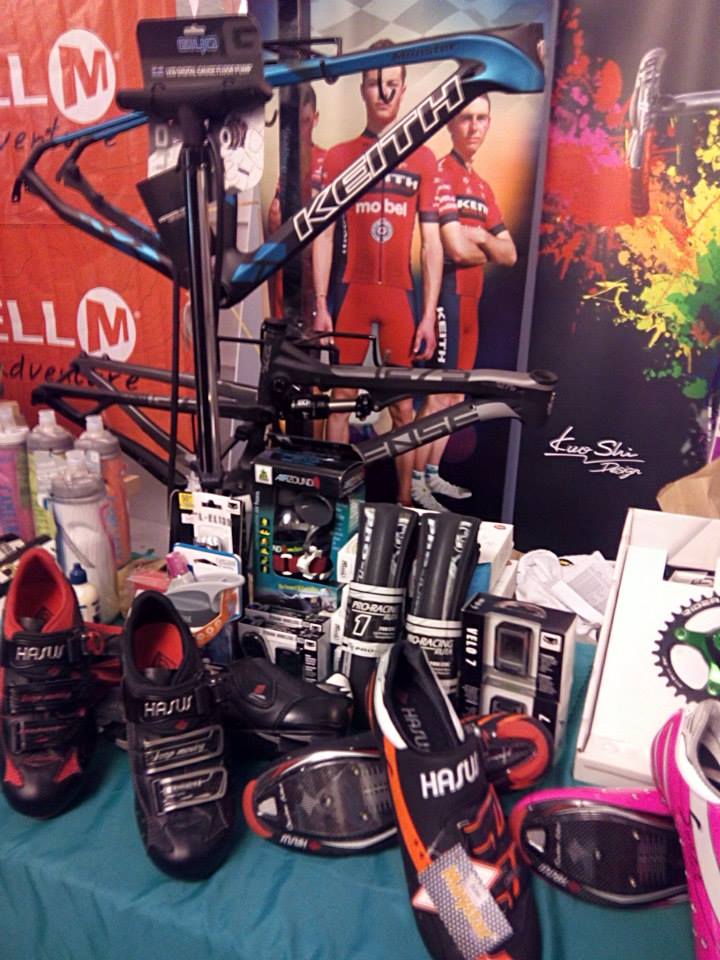 Zalvaje Eyes Eyegear
It's important to protect your eyes, especially if you're cycling, for example, and in the outdoors. Zalvaje Eyes Eyegear has stylish outdoor eyewear, eyegear, sunglasses and shades for sportsmen or women.  They produce patented photochromic and polarized lenses to protect all outdoor athletes from the harmful rays from the sun. Zalvaje's office is in Eastbourne Compound, Clark Industrial Park, Angeles City, Pampanga, but you can call them at 639369108245, or email them at zalvajeeyes@gmail.com. You can also visit them online at facebook.com/ZalvajeEyesGear or at www.zalvaje.com.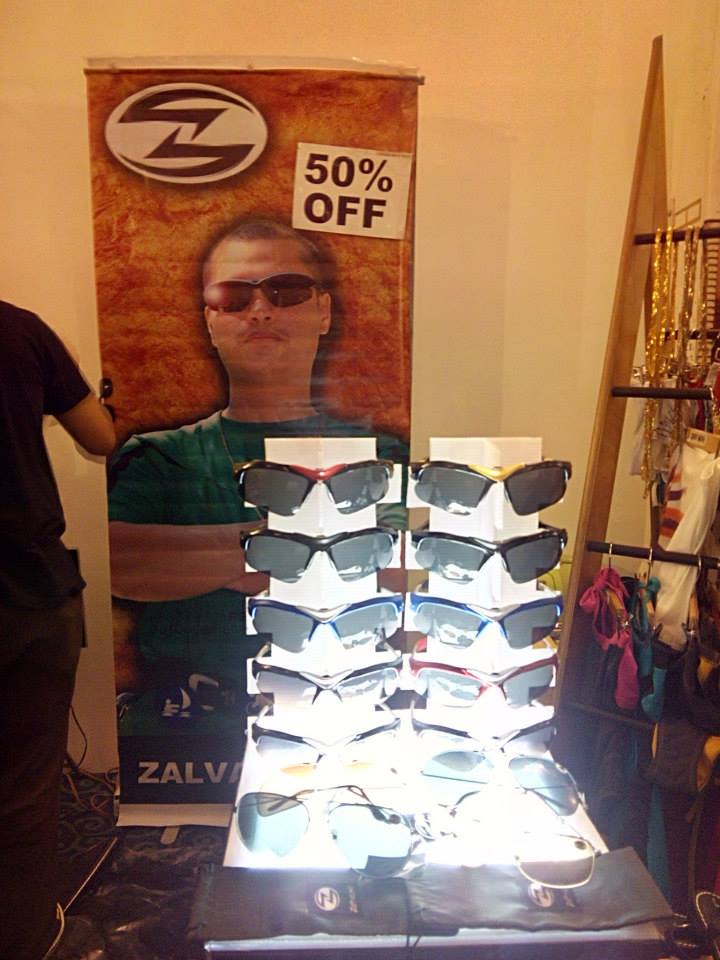 Light'N Up Marketing Inc.
Light'N Up has various brands like Ryders Eyewear, 2XU, and Aqua Sphere that all cater to the triathlete. They sell pants, compression calf guards, as well as tops and shoes perfect for the sport. Visit them at 223 GP Showroom N. Garcia St., Bel-air Village 2, Makati City. Call them at 897-3139.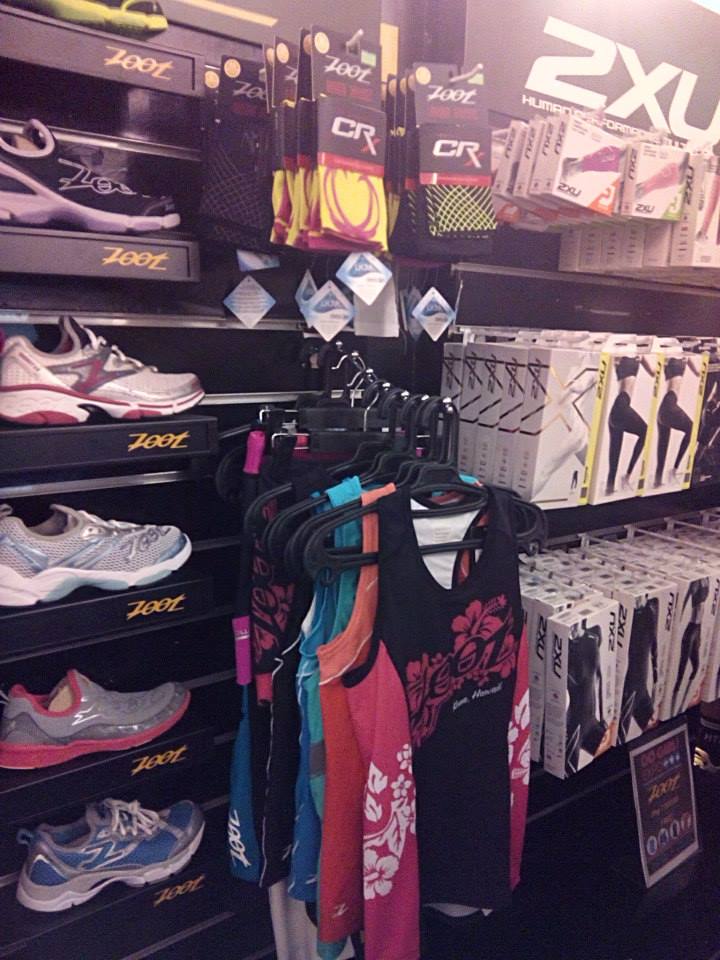 Lunchbox Diet
Lunchbox Diet serves calorie counted meals that are delivered five days a week. They have packages that cost P1,700 per week. Their flavorful meals include roast chicken cacciatore, grilled chicken pesto pasta, as well pea and sweet onion frittata. They even serve desserts like chocolate chip cookies and macaroons that are diet-friendly. Call them at 09178093196. Visit them online at www.lunchboxdiet.com.ph or facebook.com/lunchboxdietph.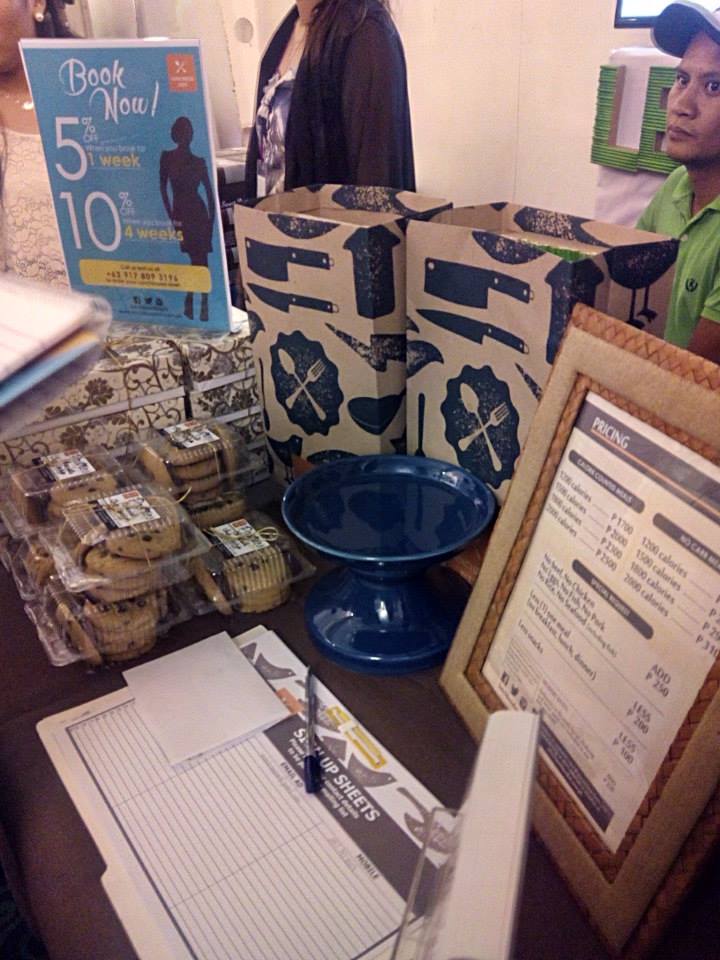 Snackbox
Snackbox sells brownie crunch in their adorable carton boxes that look like Chinese take-out. Their brownie crunch is made from 100 percent natural ingredients. There are variants that have healthy ingredients, like the one with chia and flax seeds. Other variants are peppermint and salted caramel. Check them out online at facebook.com/SnackBoxPH or call them at 09156303142.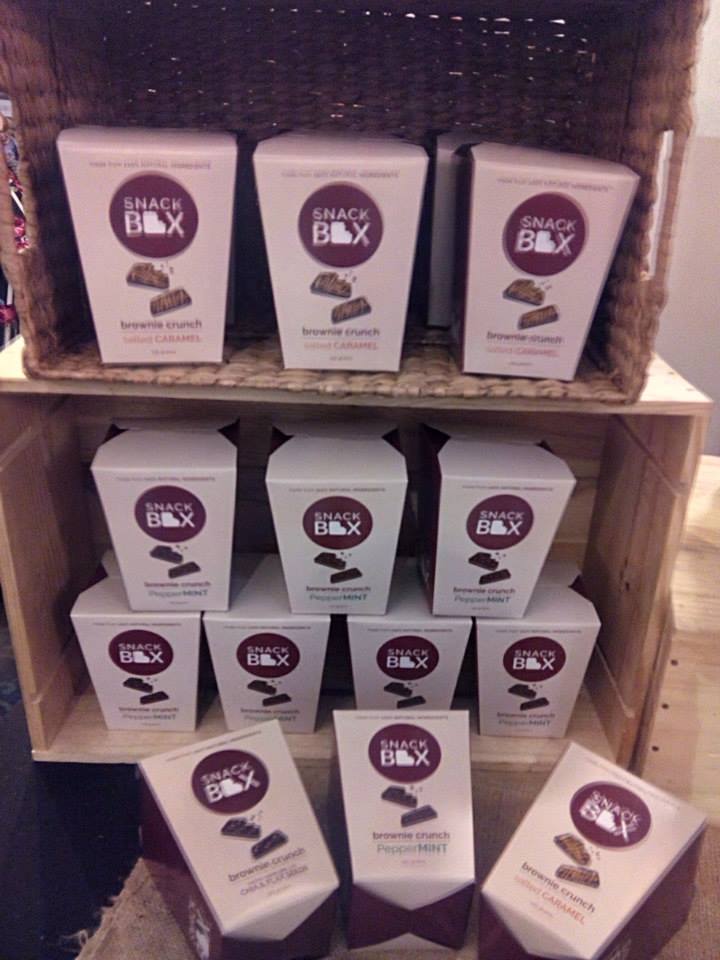 Take Root
Take Root is the brand that can make healthy very hip, as well as delicious. Their most famous product is their vegan and gluten-free kale chips that come in different flavors, including sour cream and chive, even margherita pizza, making them very tasty. Another one of our favorites are their brownie bliss balls, which has dates, coconut flour, and dark unsweetened cocoa powder as its main ingredients. Call them at 09175280689, or visit them online at takeroot.ph or facebook.com/takerootph.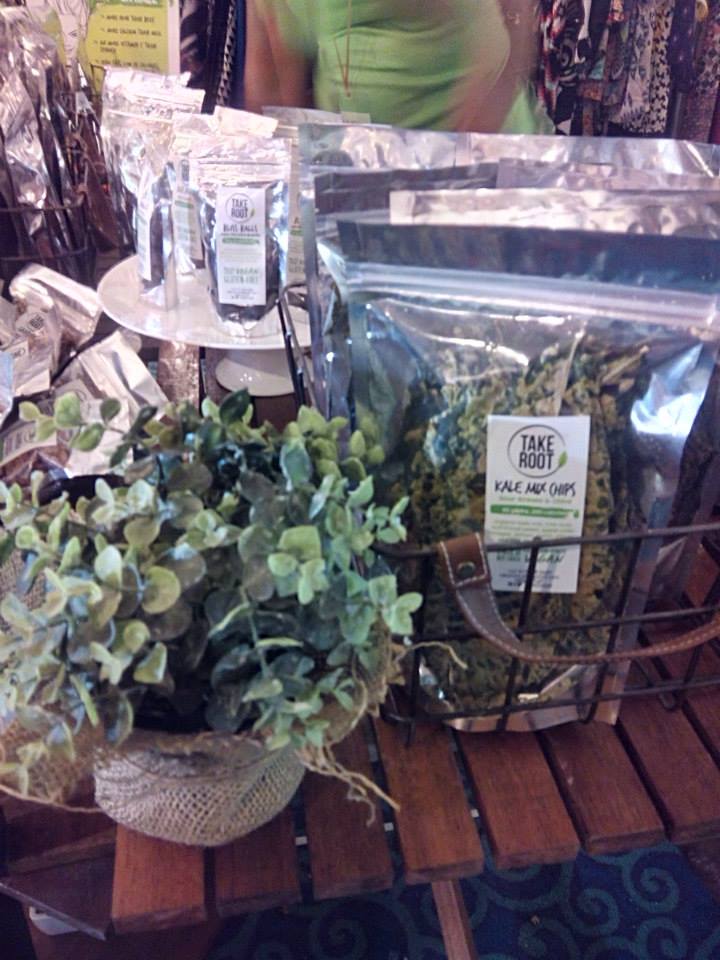 Fitness Gourmet
Another contender in the diet and healthy food delivery industry, Fitness Gourmet guarantees to make you lose weight with their delicious meals. They say that their food is so good, clients don't feel like they're dieting. Contact them at 09173613474 or fitnessgourmetph@yahoo.com.ph. Check them out at facebook.com/FitnessGourmetPh.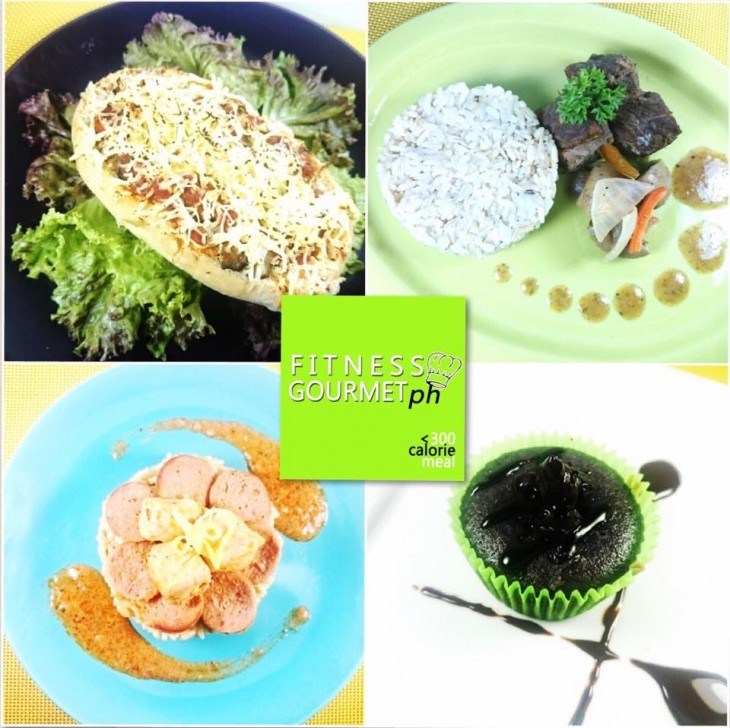 Which of these items are you planning on checking out? Which have you tried and liked? Leave a comment to share!
Photos by Ella Perez unless otherwise stated
Melissa G. Bagamasbad
Dark chocolate, dogs, and adventure are just some of Mel's passions. Aside from doing her best to live life to the full, she plans on writing her own fiction one day.