Food trends have been popping out everywhere in the Philippines lately. With the food industry getting more and more competitive, there's always the need for something new, innovative and even Instagram-worthy.  I have been on a search for the newest food trends and have rounded up the top 5 trends that you need to try now right here:
5. Macaron Ice Cream Sandwich
The marriage of crisp macaron shells and luscious ice cream in-between. Need I say more?
Here's how you can make your own now:

4. Birthday Cake Cream Cheese Bagel
A magical creation of cream cheese with colorful sprinkles sandwiched in a bagel. *drool*
3. Donut Pie
The fantasies of donut lovers come to life with this donut pie, which you can try making at home by following thedomesticrebel's recipe. This is what the end result will look like: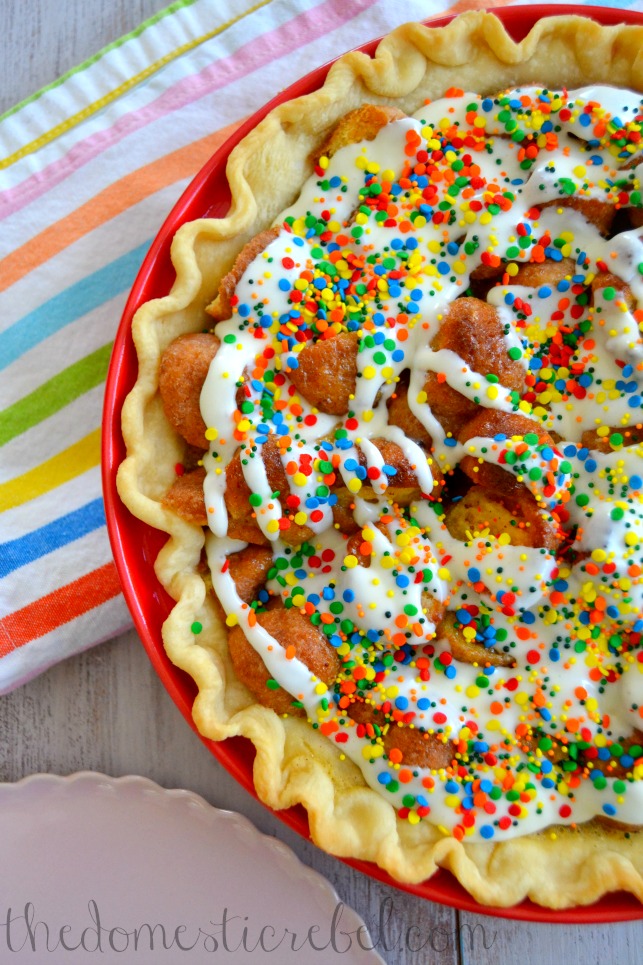 2. Waffle + Donut = The Wonut
This is the donut hybrid that I wish to see in the country soon. Waffles and Donuts? Double the pleasure and calories but I'll bet it will be worth every sinful bite.
1. Bourbon Fudcicle Shots
Who knew getting tipsy could taste this good? Bourbon and popsicles unite with this great recipe from OhBiteIt!