Marian Bartolome
Marian is an interior designer turned freelance writer who loves…
It's Christmastime once again, and you know what that means—time to open your wallet, break out those loose clothes, and prepare for parties galore. In addition to crossing off their gift lists, some people prepare for this time of the year by dieting and doubling up on exercise months before December, and for good reason. After all, no Filipino gathering is complete without a table laden with all sorts of delicious food. Mixed with perennial favorites, you'll find dishes that have become synonymous to this merriest of seasons, from Christmas ham and keso de bola to bibingka and puto bumbong—and let's not forget those roasted chestnuts.
It's easy to lose track of how much you eat while you're having a great time with your friends and shrug it off with the excuse that you only do this once a year, but if you figure in the number of parties you'll be attending in a span of weeks, that'll add up to a whole lot of calories and likely a whole lot of fat, sugar, and salt too. That just means you're already giving yourself a handicap on those get-healthy New Year's resolutions you intend to make. This Christmas, choose to celebrate your health by sticking to more wholesome food options in place of those "deadly" dishes and pica-pica. But if you need a list of what to avoid, here are five party food faves your body will thank you for skipping out on.
1. Chicharon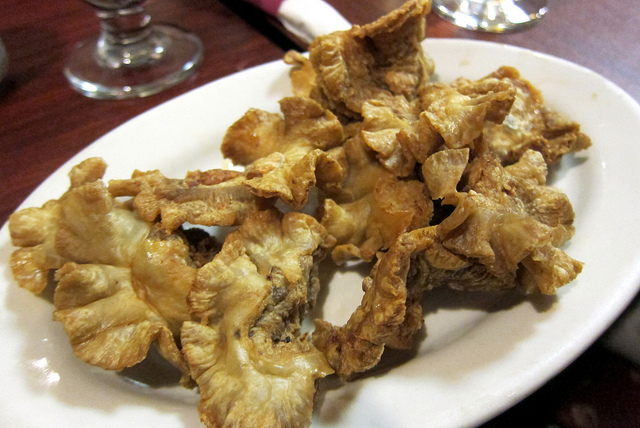 There's nothing quite like that crunch you hear when you bite into that first piece of deep-fried pork skin, but this is one case where you have to be strong and resist the lure of the crackle. Chicharon is heavy in trans fat and saturated fat, which can cause heart diseases. Also, it has a higher salt content than even chips do. Chicharon bulaklak isn't any better, since it's made of pork intestines, which are high in cholesterol—and remember, these used to be the pig's waste compartment, too.
2. Crispy Chicken Skin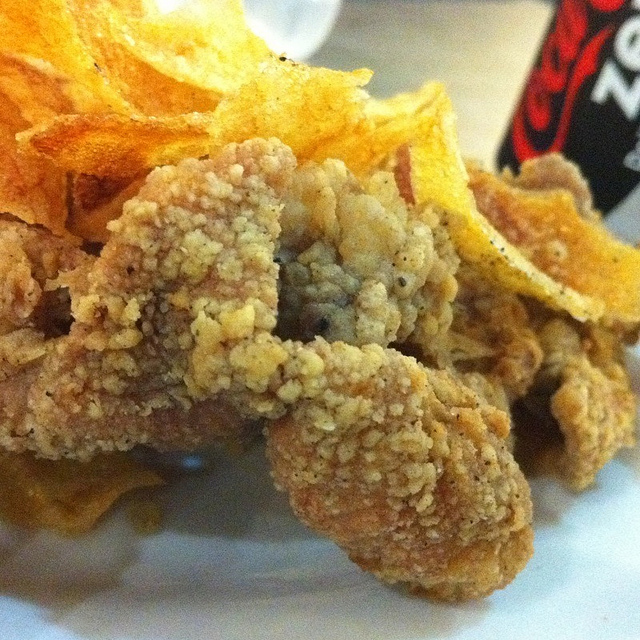 Chicken may be the healthier alternative to pork, but that isn't necessarily the case when it comes to the skin. Like chicharon, chicken skin is chock-full of bad cholesterol, and the amount of cooking oil used to get it crispy will have your arteries in agony. If you must have your fix of chicken skin, enjoy it with chicken, not as its own dish.
3.  Sisig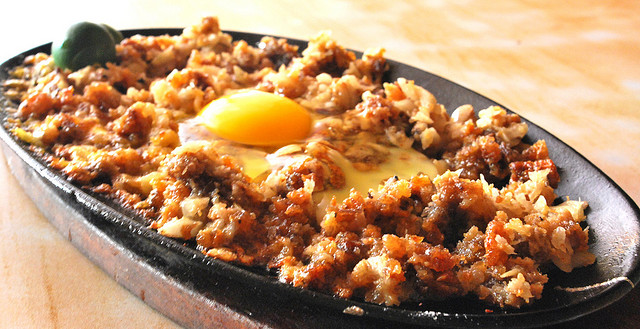 Although sustainable eating advocates might appreciate the fact that we Filipinos consume just about all parts of the pig, including the mask, this isn't a sizzling dish you should indulge in regularly. Different variations of this dish include pig belly, brain, liver, and probably other parts of the poor pig we don't want to think about. Organ innards are high in fat, bad cholesterol, and uric acid. As they say in baseball, three strikes and you're out.
4. Crispy Pata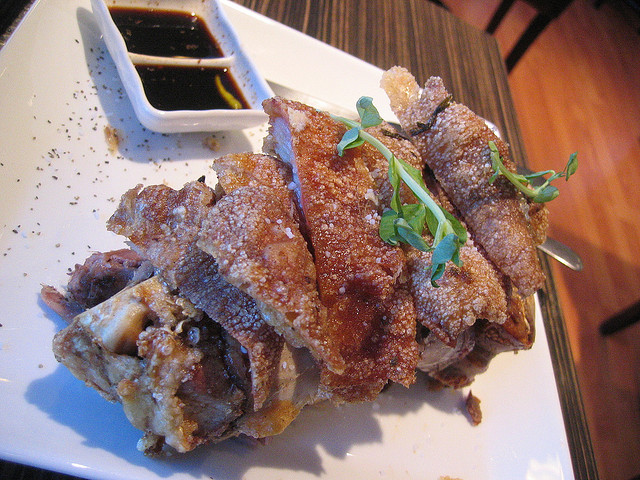 Here's the perfect combination of tender, flavorful meat and crunchy, salty skin—unfortunately, as is the case with many of our favorite foods, crispy pata isn't something that should belong to our regular diet. As we've already mentioned, pork is one food item you should eat in limited doses, especially when it's deep-fried and browned to perfection. If you can't say no to it entirely, then maybe skip the skin and fat, at least.
5. Lechon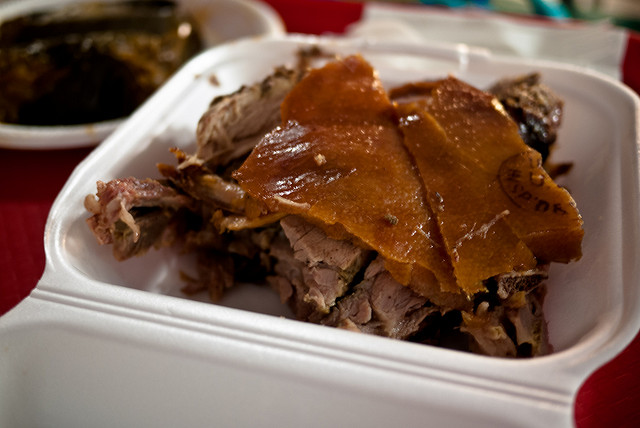 Our take on the roasted suckling pig may be one of the dishes that we are best known for—in fact, some consider it our national dish—but it's also one reasons why Philippine cuisine has a reputation for being unhealthy. You'll feel it in the way you sometimes get dizzy after indulging in this fiesta staple. If you're not ready to give up this common guilty pleasure, remember to think of your heart and your colon before you reach for that second serving.
Marian Bartolome
Marian is an interior designer turned freelance writer who loves exploring the world on her feet and through her Kindle. Her favorite things to write about? Travel, lifestyle, coffee, and happily ever afters.