With all the women's issues we've tackled and all the triumphant women's stories we've heard this year, it's safe to say that 2017 has been quite an empowering year for us, ladies.
So, before we start counting down to 2018, let's have a quick rundown of the Filipinas that made headlines and inspired many of us this year:
MUSIC, ARTS & LITERATURE
Moira Dela Torre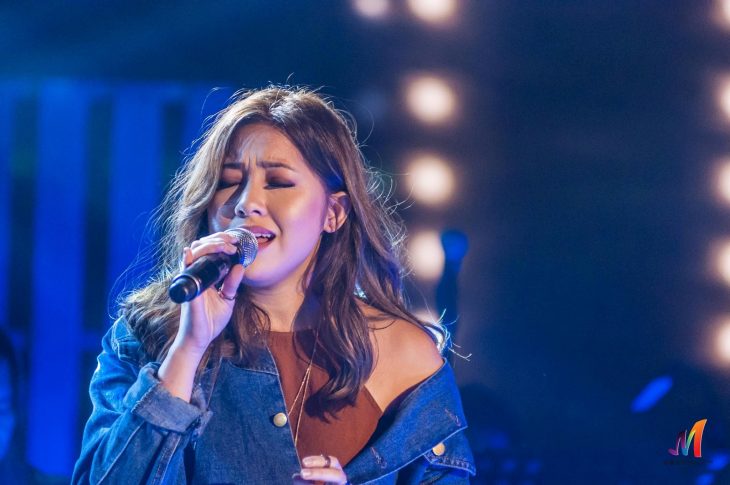 Moira has been in the music industry for quite some time now, but she had only risen to fame this year, thanks to her emotional composition, Malaya, which was part of the film Camp Sawi's OST, and her fresh take on Moonstar 88's Torete for the film, Love You to the Stars and Back. More interestingly, Moira uses her fame to encourage talks on body positivity, as she herself battles with psoriasis.
Reese Lansangan
In 2016, Reese was listed as one of Rappler's ten awesome young artists to watch out for. But, this year, Reese finally became a household name in the music industry, performing on one event after another. Here's a quick trivia about Reese: Her song, Grammar Nazi, is being used to teach English in a school in Thailand. How cool is that?
Julienne Dadivas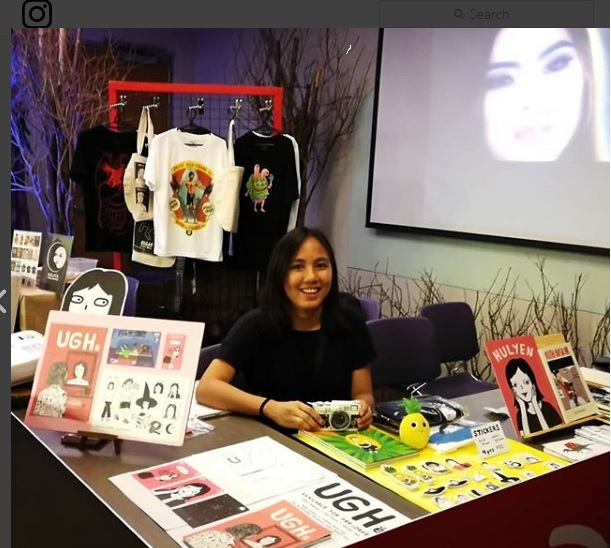 Julienne, more popularly known as Hulyen, is the creator of the indie comics, UGH. She's one of the most popular comic artists today; you've probably seen some of her works on social media and in several comic conventions this year.
Wiji Lacsamana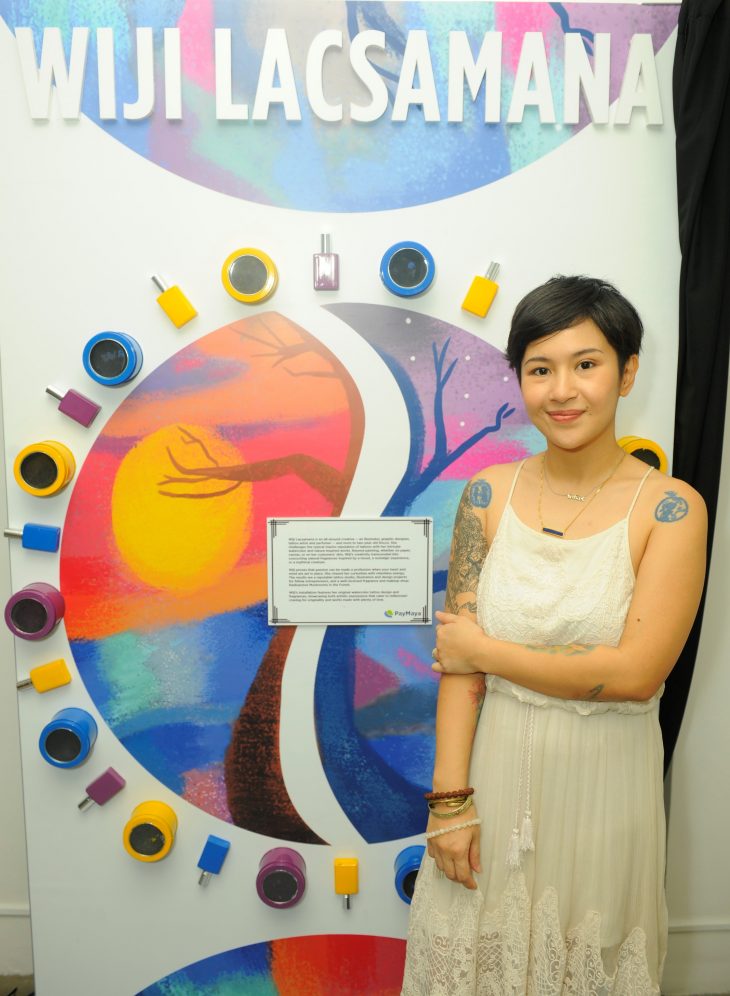 Wiji is a jill of all trades—an illustrator, tattoo artist, and a perfumer. She balances different crafts while fulfilling her role as a millennial mom to her two-year-old son, Rocco. In April, the brand PayMaya introduced Wiji as one of its brand ambassadors for its campaign, "Millennials Beyond the Selfie".
Faye Cura & Janine Dimaranan of Gantala Press

Two years ago, Faye, Janine, and along with other female writers established an independent women's literary press called Gantala Press. This year, they released their first offering: DANAS: Mga pag-aakda ng babae ngayon, an anthology that sums up women's truth through fiction, poetry, comics, and essay.
Whang-od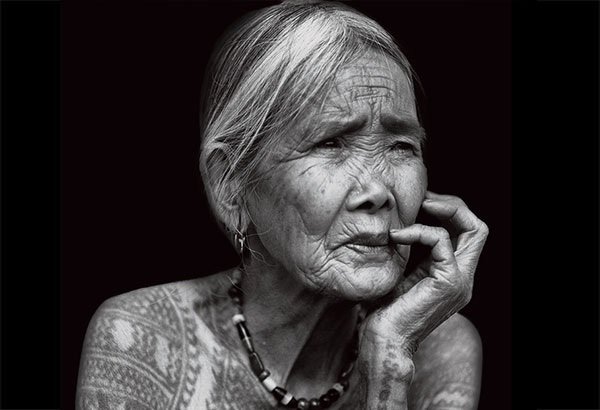 If you're on Facebook or Twitter, you've probably heard of Apo Whang-od, the oldest mambabatok from Kalinga. Perhaps, you even dreamed of being tattooed by her. But Apo Whang-od's latest trip to Manila for Manila FAME 2017 has stirred heated debates between celebrating a tribal culture and exploiting it.
FILM, TV & THEATER
Chai Fonacier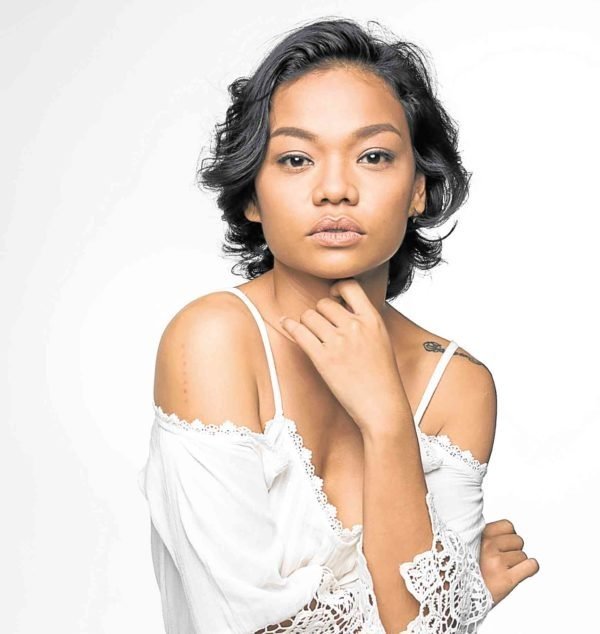 Chai lit up the big screens this year by playing remarkable roles in indie films Patay Na Si Hesus, Pauwi Na, and Respeto (Cinemalaya 2017's Best Film). She's also part of Sutukil Sauce, a small production group that creates humorous videos, ads, and other online content that celebrate Cebuana culture.
Maine Mendoza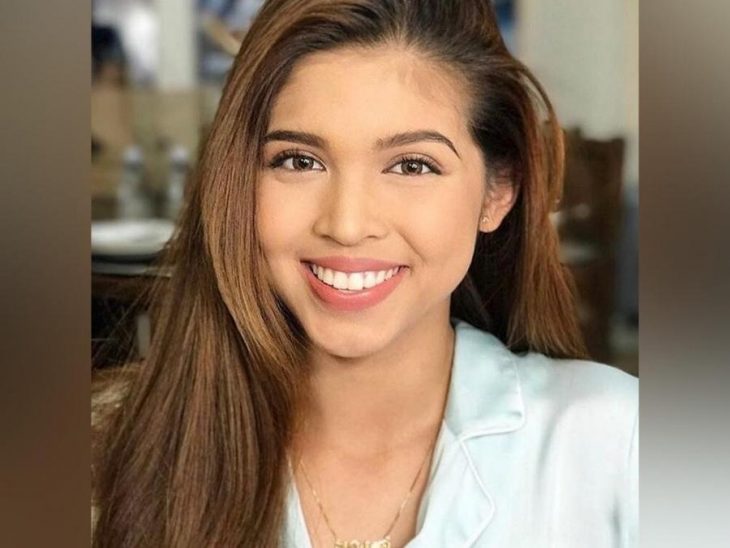 This year, Maine showed us all that she's more than a TV personality. She took a firm stance against Joey de Leon's insensitive remarks on depression during a segment on Eat Bulaga. By not letting de Leon's comments slide, Maine has paved the way to more fruitful discussions on mental health.
Alessandra de Rossi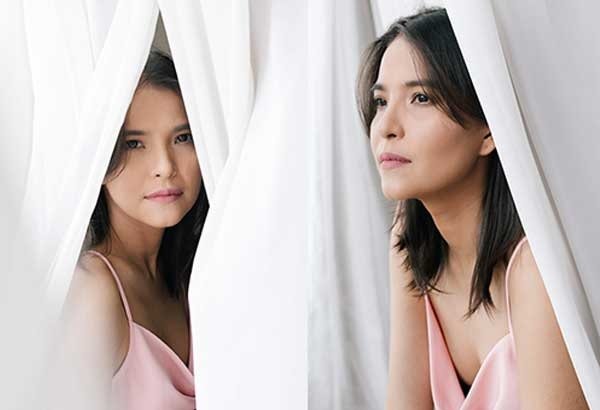 Kita Kita is this year's surprise box office hit — and one reason behind that is the great chemistry between the two leads, Empoy Marquez and Alessandra de Rossi. Alessandra has been in the show business for about two decades now, but her newfound fame on Kita Kita tells us something — she's the leading lady we never knew we wanted.
SPORTS
Alyssa Valdez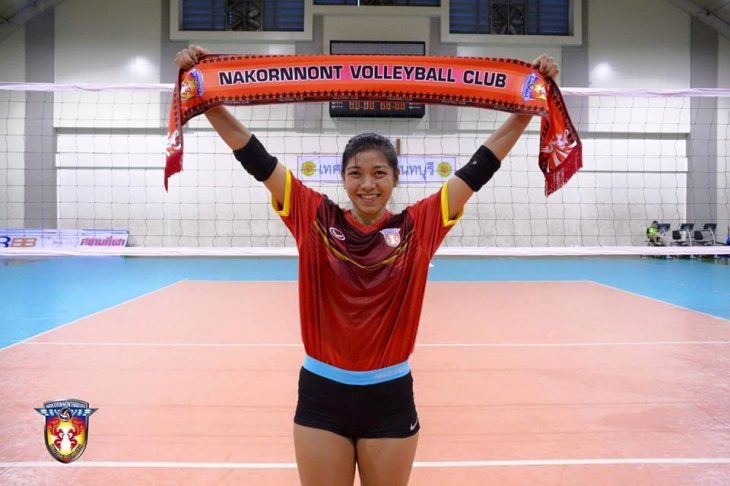 It's no secret that Alyssa is one of the volleyball superstars here in the Philippines. But, earlier this year, she took her career to another level by stepping on the international stage as an import for a club team in Thailand. Last September, she suited up again for a stint overseas — this time, for a Chinese Taipei club team.
Ariana Dormitorio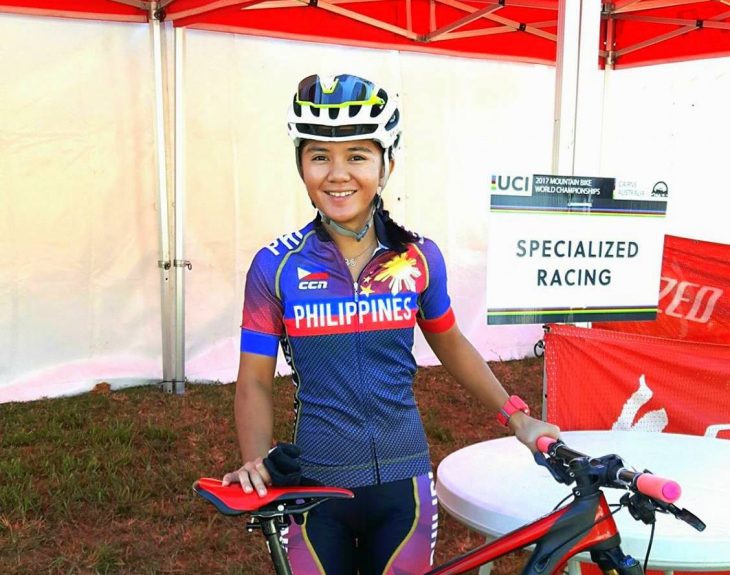 Despite her young age, Ariana managed to carve out a name for herself in a male-dominated sport of cycling. Just recently, she bagged the top prize and defended her title as the 2017 Asia Mountain Bike Series Over-all Female Elite Grand Champion.
FASHION & LIFESTYLE
Raxenne Maniquiz
Raxenne, a designer and illustrator at Plus63 Design Co., made headlines early this year when she was chosen by the international brand Charles & Keith as one of the artists to collaborate with for its summer 2017 collection.
Kat Gumabao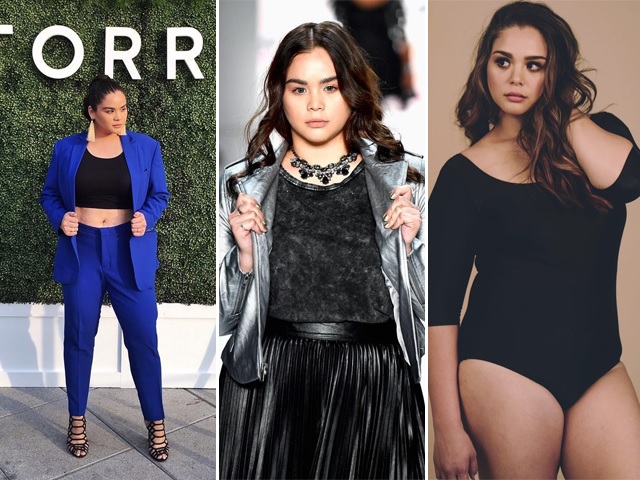 Kat made headlines as the first plus-size Pinay model that graced the runway at the New York Fashion Week 2017. She hopes to inspire women who've been bullied because of their weight.
Maureen Wroblewitz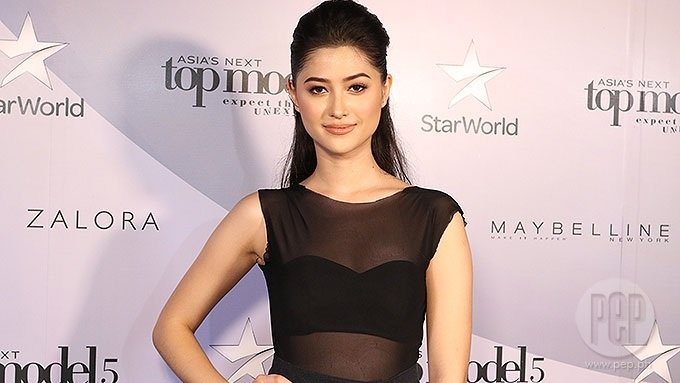 Maureen is the first Filipina to win Asia's Next Top Model. Her journey to the title wasn't that smooth sailing, though. She had to endure a bullying incident that happened in the earlier episodes of the show, in which she was tagged as the "pretty face with no skills" by her fellow contestants. But, by winning the competition, Maureen proved that she is, indeed, more than just a pretty face.
SOCIAL ACTIVISM & POLITICS
Shibby De Guzman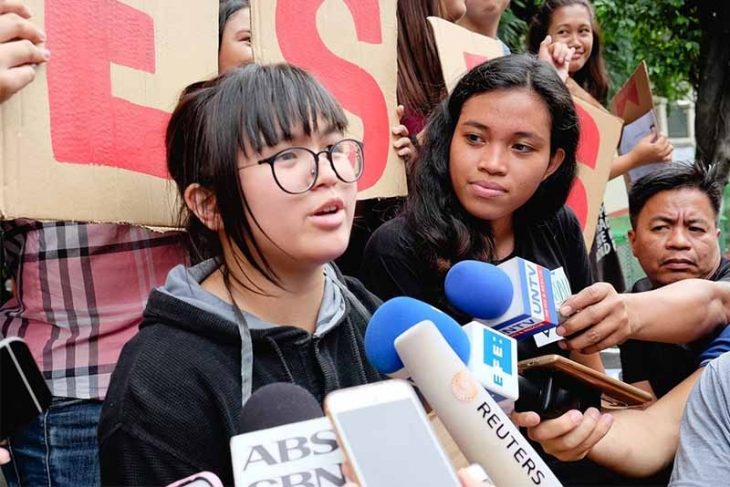 Shibby is a 14-year-old student at St. Scholastica's College who made headlines after she was photographed protesting against the burial of the late Ferdinand Marcos at the Libingan ng Mga Bayani. For that, alone, she became one of Time's most influential teens of 2017.
Angelina Ipong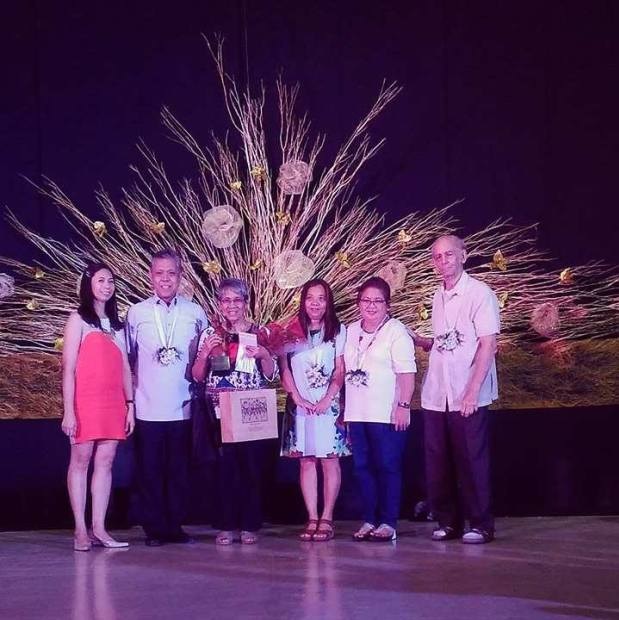 Angelina, a former political detainee and a farmers' rights activist, was named as one of this year's Sampung Ulirang Nakatatanda awardees. She was honored by the Coalition of Services of the Elderly, Inc. (COSE) for her lifelong work of fighting for just wages and democratic rights for agricultural workers.
Bunny Cadag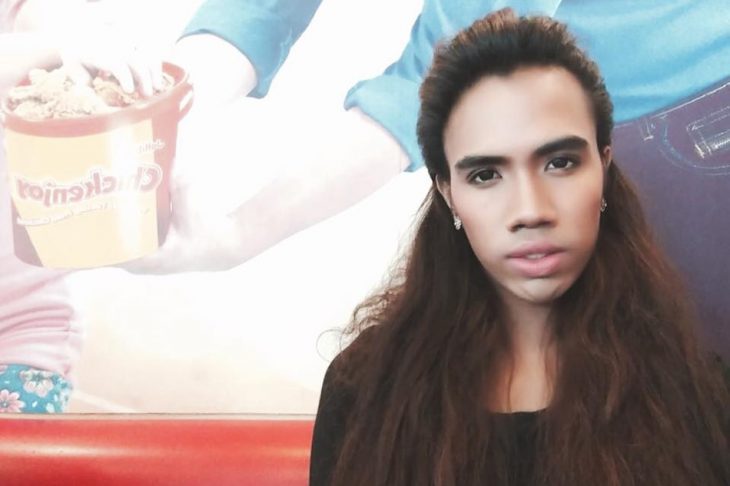 Bunny, a transgender woman, posted about a fast food company that allegedly barred her from working in its office because of her sexual orientation on Facebook—and it went viral. The said company later issued a public apology, which Bunny accepted. While the issue is now closed, it has significantly raised awareness on LGBT rights in the workplace.
Risa Hontiveros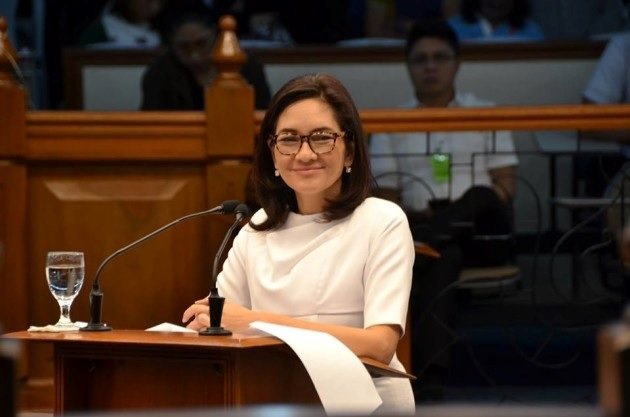 No matter your political stance, you can't deny that 2017 has been a productive year for Sen. Hontiveros. She spearheaded the legislation of strengthened anti-deposit law, introduced a bill on mental health, pushed the additional budget for senior citizen's pension, and authored the expanded maternity leave law of 2017, to name a few.
BUSINESS & TECHNOLOGY
Maricor Bunal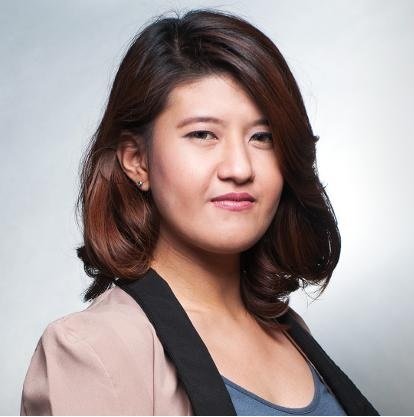 Maricor Bunal is the COO of Growthsolutions and the lone Filipina in this year's Forbes' 30 Under 30 Asia. Her financial tech company founded LoanSolutions.ph, a network of lenders that has helped more than 2,000 clients in the Philippines.
Jasmine Pearl Raymundo and Rochel Reyes of Team Opticode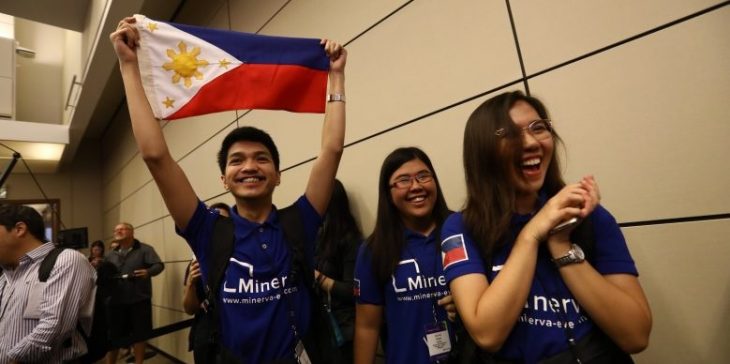 Together with Christian Lou Cepe, Jasmine Pearl and Roche teamed up to represent the Philippines at the Microsoft Imagine Cup 2017 World Finals, in which they finished in the top 10. These students from Lyceum of the Philippines designed a smartphone app that aids the visually-impaired by describing the objects around them.
Let's add more to this list! Comment below other Filipinas that you think have made headlines this 2017.
Berna Sastrillo
She's a web content writer, a playwright, and the author of the children's novel, Detective Boys of Masangkay: Ang Mangkukulam.