Yesterday, word broke out that the brilliant actor Robin Williams took his own life. While the news was definitely something depressing to wake up to, we at Modern Filipina believe that we should celebrate his life instead of being sad about it. Having said that, here are 5 highly inspiring lines from his movies to commemorate the brilliance of Robin Williams and learn a thing or two from them in the process.
5. "You'll have bad times, but it'll always wake you up to the good stuff you weren't paying attention to." – Good Will Hunting (1997)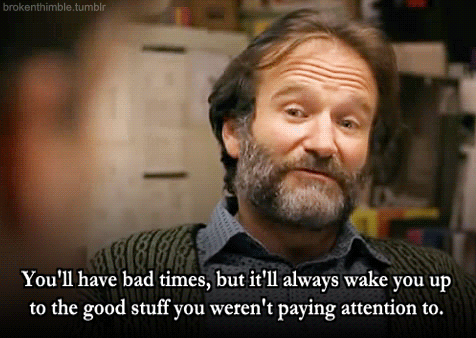 As Sean Maguire in "Good Will Hunting", Robin Williams reminds us that the bad times are simply that: bad times. As such, we should never let those bad times get us down. Instead, we should focus on the good that surrounds us on a daily basis. After all, no matter how bad things might get, there is always something good to look forward to: loyal friends, strong familial support, the dimples on your crush's face, a stranger smiling at you on the way to work… If you look hard enough, you will notice that there are a lot of good stuff in the world that you can pay attention to and focus on to lead a happier and more positive life.
4. "You don't know about real loss 'cause that only occurs when you love something more than you love yourself." – Good Will Hunting (1997)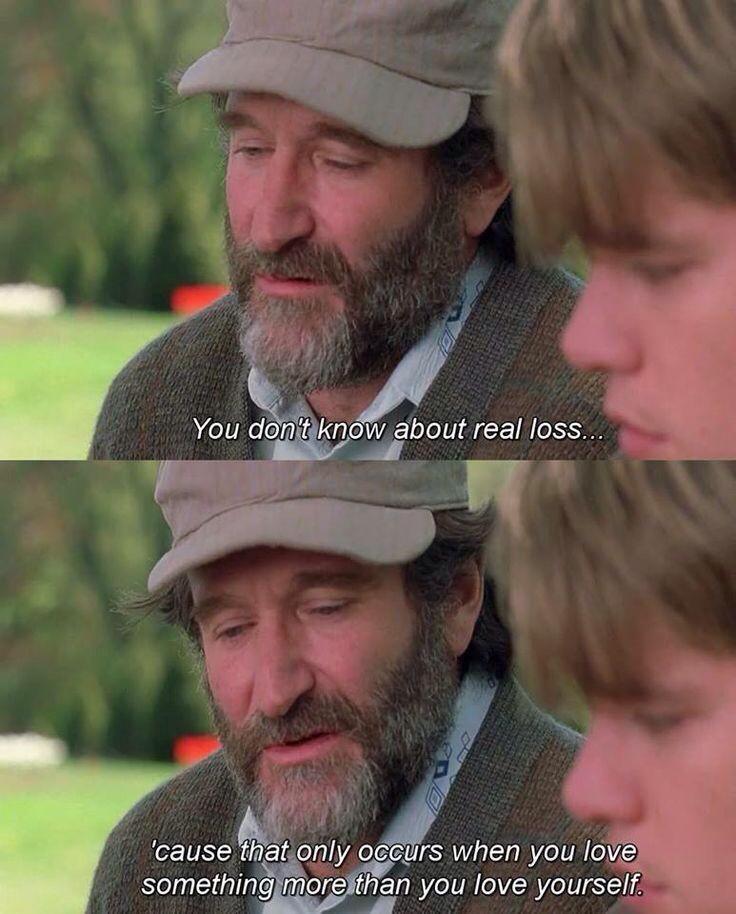 There are various ways to look at this quote and take it in. I have come to find that it is incredibly helpful when you are trying to move on, for example, because it makes you think that maybe you weren't in love with the man who broke your heart, after all. On the other hand, however, it can also open your eyes to your selfishness and make you realize that maybe you should start loving other people more than you love yourself. After all, once you do that, you will be able to love people more fully and more completely than ever before.
3. "Poetry. Beauty. Romance. Love. These are what we stay alive for." – Dead Poets Society (1989)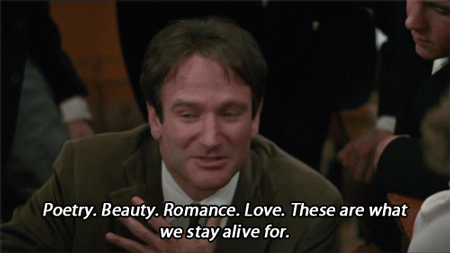 In the simplest way, Robin Williams' character as John Keating in "Dead Poets Society" reminds us of the important things – the things that we should appreciate and stay alive for.
2. "It's just I'm still kind of messed up… about everything." "We all are, sweetie." – Mrs. Doubtfire (1993)
Another simple yet highly inspiring and uplifting quote, Robin Williams as Mrs. Doubtfire reminds us that even if we feel like we're on a downward spiral, things really aren't that bad because there are other people out there who are in the same boat as us. I don't know about you, but the reminder that 'everyone's messed up' is enough to get me through the day as it reminds me that I am not alone in my struggles. In fact, some people have it even worse than me.
1. "The human race is filled with passion." – Dead Poets Society (1989)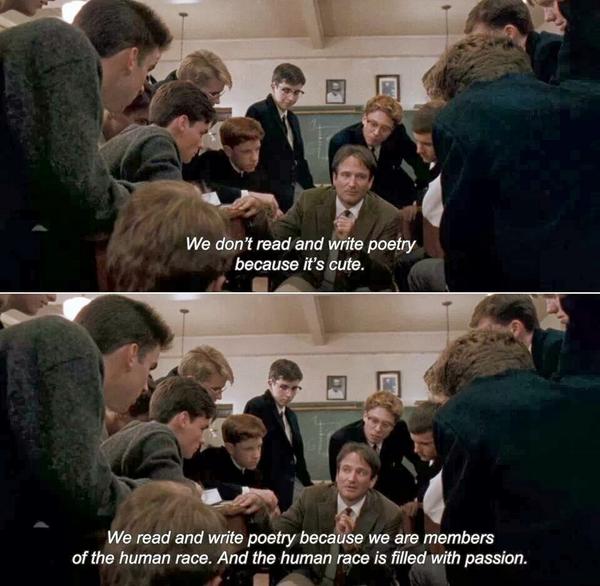 Yes, we are all filled with passion. Never forget that.Always live your life to the fullest by being passionate in everything that you do. There is no point in working if you do not love what you do; there is no point in being in a relationship if you do not give it your all; and there is no point in living, in general, if you don't make the most of it. So, inject passion in your everyday life, no matter what. If there is one thing that we have learned from this story and this worldwide loss, it is that life is short. Make sure yours is worth living every single day.
Do you have any other inspiring Robin Williams movie quotes to add to our list?
Angeline Rodriguez
Angeline Rodriguez is a superhero, a princess, a geek, a rage monster and a single mom all rolled into one. She lives for makeup, music, dessert, yoga and the written word.