Joy Soriano
Joy has been a vegan for over 20 years. She's…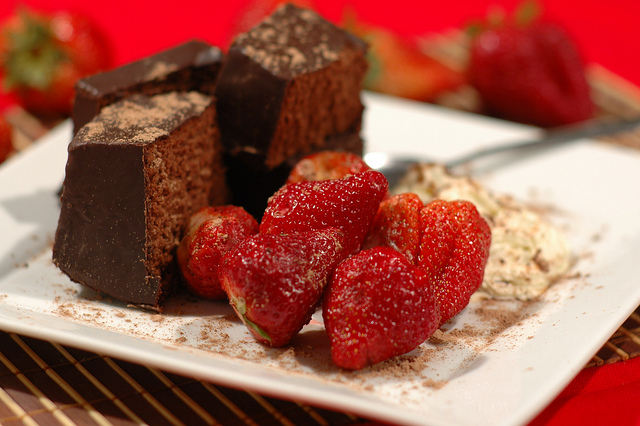 Fruits. Fruits sometimes make me want to — and I'm going to get stoned for this — weep. Don't misunderstand. Fruits rock, and they are crucial to keeping you healthy. But if bananas, pineapples, and melons are all I have for dessert for the rest of my waking life, then it's going to be a dull time at the dinner table for me.
Fortunately, I don't have to whimper every time someone brings up dessert during meals. A few imaginative and creative individuals are giving me reason to ring in the new year with more than just booze. In Metro Manila, you can get vegan cakes, cupcakes, ice cream, cookies, and even donuts. They taste equally delicious as their nonvegan counterparts. Only they're better because the ingredients don't let you pack in the pounds!
Vegan bakers generally use egg replacers, such as flaxseed (which work well for cookies and muffins), bananas (which hold air bubbles, keeping goodies lovely and moist), and silken tofu (which makes cakes and brownies light and fluffy, or dense). They'll also use coconut milk, soy milk, or almond milk instead of cow's milk. As for fat, some use vegan margarines or coconut oil. Sure. You can dabble in vegan baking, and bounce around the kitchen creating your own sweet concoctions. Or you can just order from the professionals. (Prices may change.)
Green Bar
Havana Cupcake & Lemon Meringue Cupcake P100/each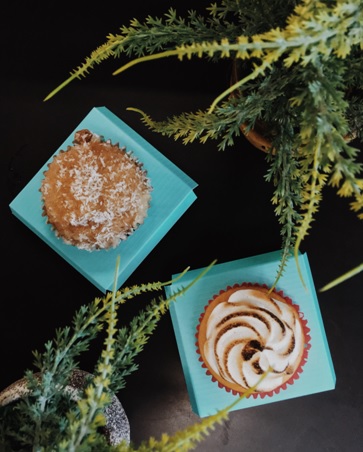 I have tasted several vegan cupcakes in the city, and I have to say, these tiny elegant beauties are the most delectable, so far. One single bite and I was bowing my head, saying a silent prayer.
The Lemon Meringue is a revelation with its tangy filling. I mean, will you look at that frosting! Both cakes are light and wrapped with just the right amount of sweetness. It's not the kind of dessert that's going to come after you with an insulin shot. Perfect with Champagne or any sparkling wine.
#GreenBarCafe also makes donuts in different flavors. They're just small for their price, and I'm told some customers are suggesting heftier versions. But if you can spare the cash, these munchkin-like donuts work fine as pre-dessert snack with espresso.
Juicesabel
Dark Choco Fudge Cake P100/2 pcs.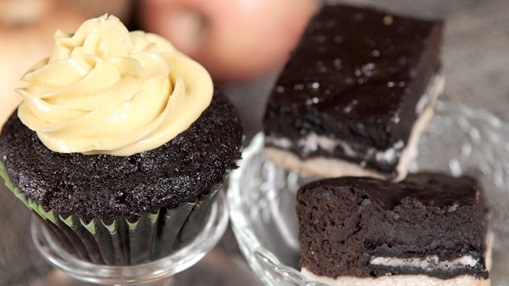 Rich and dense and just a little bit gooey, #Juicesabel's version of vegan cakes should have a place on your media noche buffet. The Dark Choco Fudge, with its rich flavor, should go well with a mug (or 10) of cold beer. Other flavors to get are Ube, Banana Nut, Sweet Potato, and (something I'm going to try very soon) Salted Caramel.
Corner Tree Cafe
Chocolate Cake P170/slice; P1,320/8-12 slices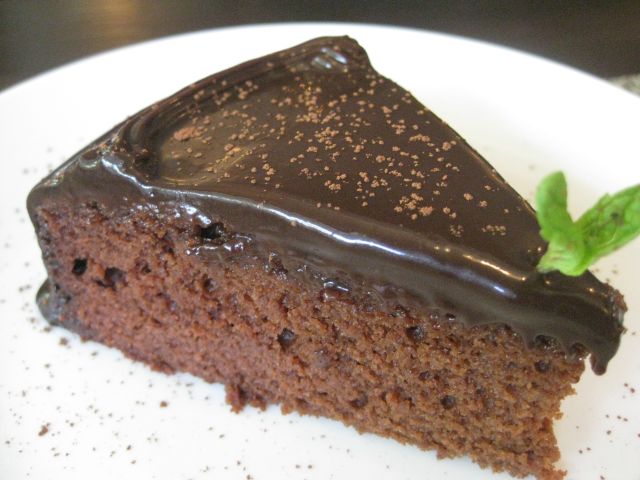 Light, fluffy, and comforting. It's like a hug you get after being told you have to work during the holidays, or you can't get Coldplay tickets anymore. It's the perfect vegan cake to lure nonvegans into ditching their usual creamy dessert. Try this cake from #CornerTreeCafe with whiskey (or whisky, if you prefer the Scottish brands).
Susi
Eat Your Feelings P245/slice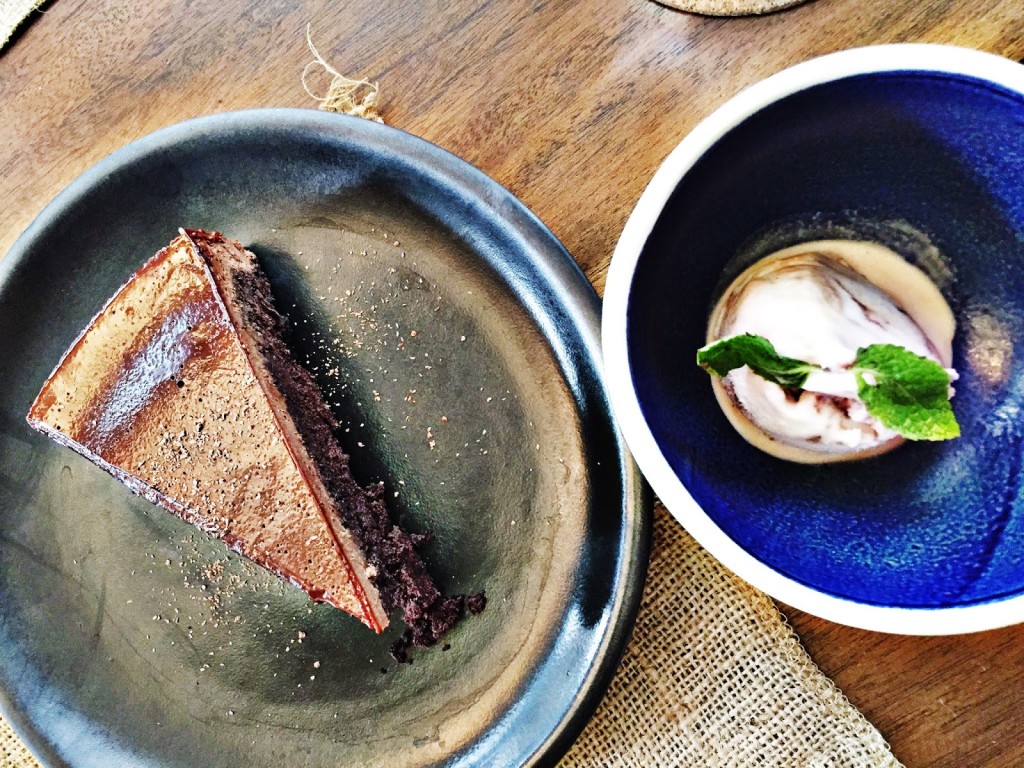 It's a slice of decadence, and this dark chocolate cake is perfect for the kind of festivities the ancient Egyptians and Greeks would consider a "rager." I've not been to Susi's in a long while, but the first visit was a spectacular experience for my tummy. The savory and sweet dishes were so good, my family and I had to give the chef and staff a round of applause after our meal.
Other Sweet Stuff
So Delicious Chocolate Velvet Soy Ice Cream P400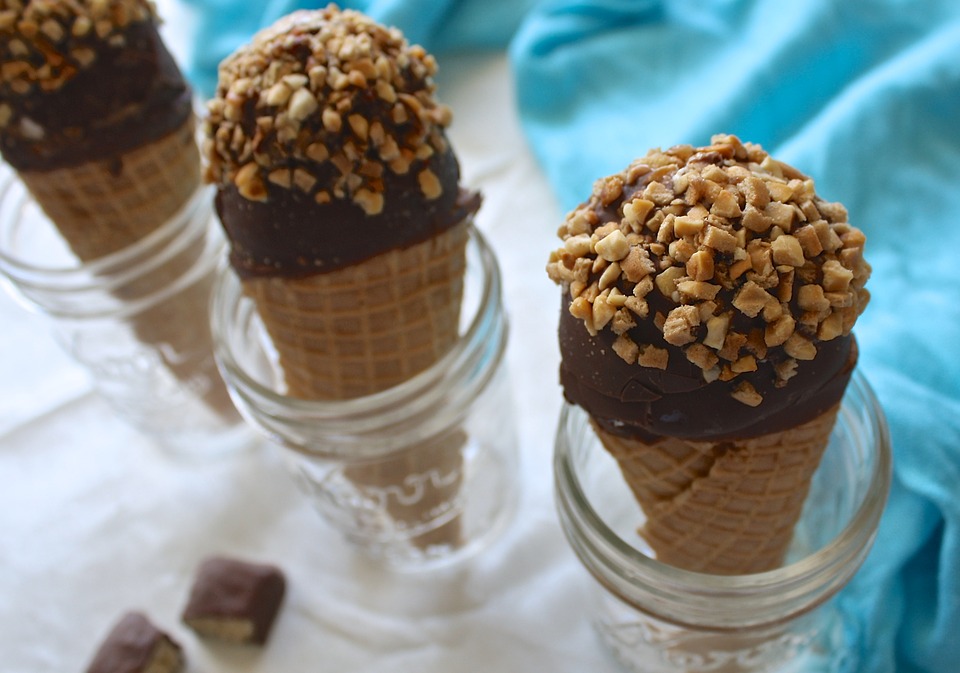 Try it on its own, or mixed with crushed cookies and nuts. If you want a creamier concoction, make a vegan holiday smoothie by adding frozen bananas (or avocado), a dash of cinnamon, and top it off with shaved dark chocolate.
The ice cream is not as rich as your nonvegan ice cream, but it'll do for some light celebration. You can grab a pint at Healthy Options. The bigger branches would have more flavors, such as Neopolitan and Cookie Dough.
Gelatissimo's Dark Choco Sorbet
P120/1 flavor cone or cup; P500/half liter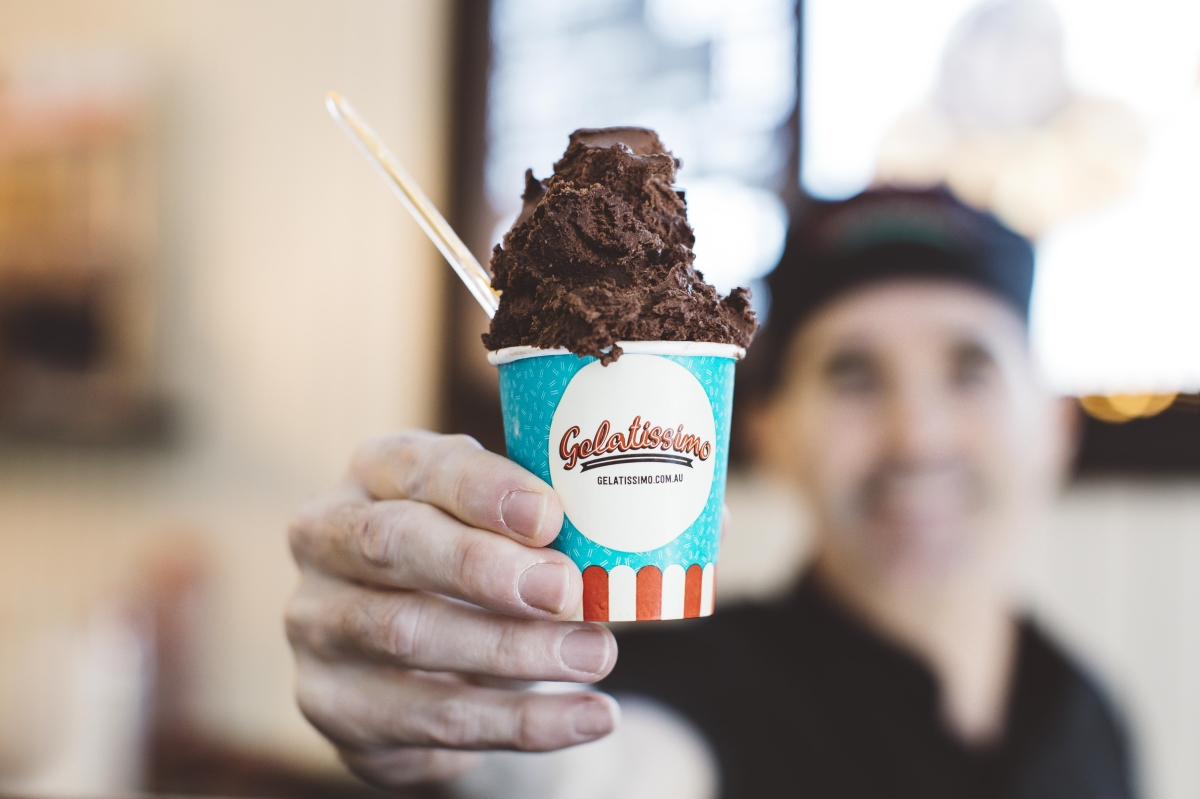 At the second floor of Greenbelt 5, right across the taunting stall of Krispy Kreme, you'll find your dark chocolate craving without the guilt and extra fat. The Dark Choco Sorbet has the kind of sinister flavor that will move you to laugh maniacally as you lap it up. Seriously.
Alternatively, your New Year's Eve sweet buffet can feature native desserts, such as palitaw, kalamay, plain puto, and sapin-sapin. Yes. These traditional kakanin recipes are vegan.
It's a good time to be vegan. With all these decadent, cruelty-free desserts in the city you'll never frown at the dinner table. This New Year's Eve, consider dairy-free, egg-free, and fat-free but creamy and delectable treats with your beer, liquor, or sparkling wine.
If a vegan diet seems like an intense commitment, start with desserts. And ring in 2017 without putting on the pounds. Happy New Year, ladies!
Joy Soriano
Joy has been a vegan for over 20 years. She's done a wide range of stories for magazines, from music and movies to business and culture matters. She continues to write professionally to this day — like, right this very minute.