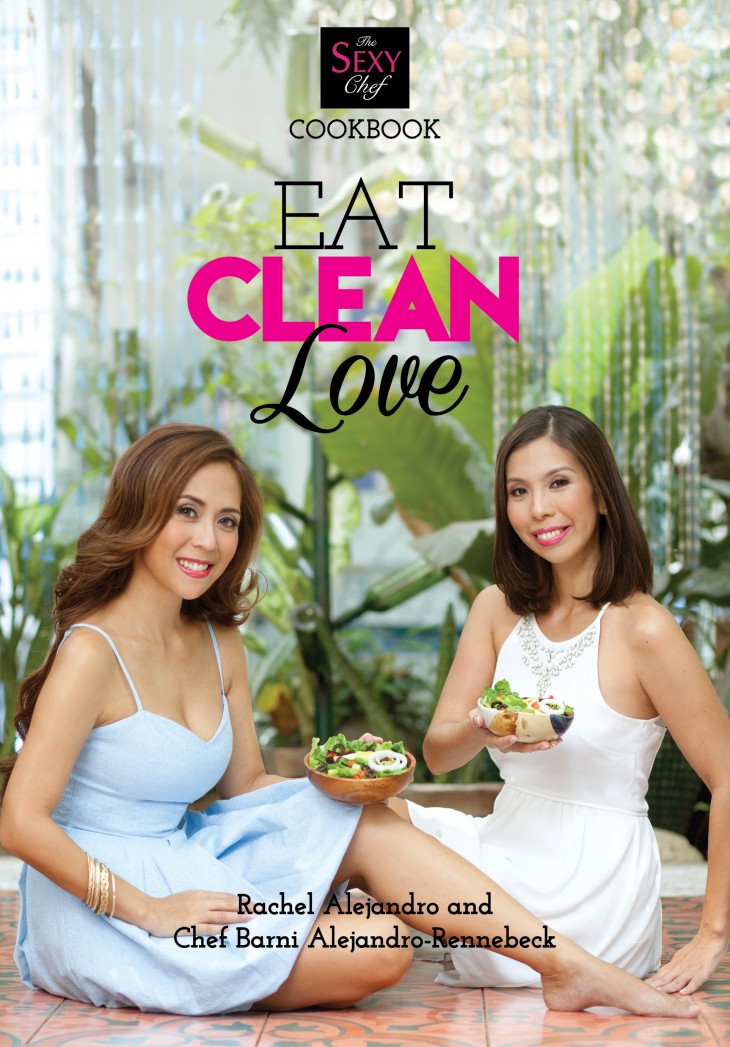 We recently got to attend the launch of The Sexy Chef's newest cookbook, "Eat Clean Love," which has 60 brand-new, original, and easy-to-create recipes (which we can attest to, because aside from seeing the demo, we've tried making their recipes as well). These recipes abide by The Sexy Chef philosophy: to serve food that is both delicious and nutritious and help keep diners in tip-top shape.
The cookbook also has more varieties of recipes this time, including breakfasts, smoothies, kids' baon, and healthy indulgence desserts. Below are three recipes from "Eat Clean Love," with excerpts written by The Sexy Chefs themselves, sisters Rachel Alejando and Chef Barni Alejandro-Rennebeck, that you can try at home. The first is a smoothie, while the next is comfort food, and the last one is breakfast food. Happy cooking and eating!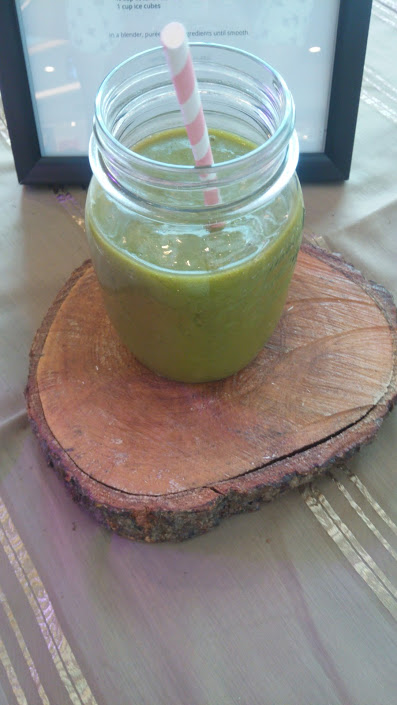 Detox Smoothie
Serves one
(231 calories per serving)
Had one too many drinks on a night out?  Expect a pounding headache the next day and a dry mouth due to dehydration.  You will then hear yourself swear a thousand times that you will never drink alcohol again.  Yeah, right!  Ditch the commercial sports drink and make yourself this all-natural Detox Smoothie.  The banana will restore your potassium levels and the coconut water will replenish the body's lost electrolytes.  Feeling queasy and nauseous? Trust cilantro to help ease your upset stomach.  Drink up to feel better and energized!
Ingredients:
½ cup romaine lettuce
½ cup spinach or kangkong leaves
½ cup mango, diced
1 small banana or ½ big banana
2 tbsp cilantro or parsley, chopped
2 tbsp coconut sugar
pinch of ground turmeric, optional
½ cup coconut water or water
1 cup ice
Procedure:
In a blender, puree all the ingredients until smooth.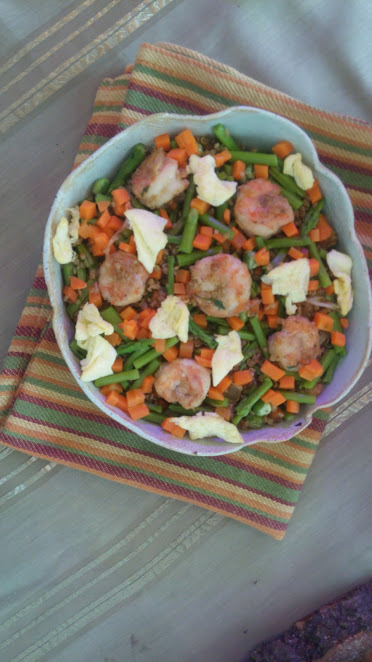 Quinoa Shrimp Fried Rice
Serves two
(278 calories per serving)
I gave typical shrimp fried rice a nutrition upgrade by subbing white rice with quinoa. If you haven't tried quinoa (pronounced "keen-whah") yet, you are definitely missing out. Not only is it delicious, it's also packed with antioxidants plus essential vitamins and minerals such as calcium, B vitamins, iron, and folate. Plus, this gluten-free superfood contains more protein than any grain or seed. More reason to switch to quinoa!
Tip: You can substitute the quinoa with two cups cooked brown rice. It will be just as yummy!
Ingredients:
2 tbsp refined coconut oil, divided
100g shrimp, peeled
salt and pepper
2 tbsp onion, chopped
1/2 cup carrots, chopped
1/2  tbsp garlic, chopped
1/2  tsp ginger, chopped
1 cups baby asparagus, sliced into 1 inch pieces
1 cup cooked quinoa
2 tbsp frozen green peas, thawed
1 cooked scrambled eggs
1 tbsp soy sauce
1/8 tsp pepper
2 tbsp cilantro, chopped
Procedure:
Cook the quinoa according to package instructions. Set aside to cool.
Heat one tablespoon of oil in a non-stick skillet.  Season the shrimp with salt and pepper and saute until pink.  Transfer to a plate.
In the same skillet, heat the remaining oil.  Saute the onion, carrots, garlic, ginger and asparagus until tender.
Add the quinoa, peas, scrambled egg, soy sauce and pepper.  Cook for one minute.  Turn off the heat.   Mix in the shrimp and top with cilantro.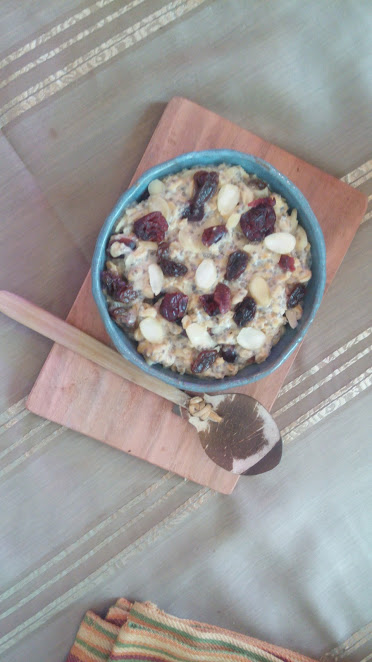 Muesli with Chia Seeds
Serves three
(406 calories per serving)
No time to prepare breakfast in the morning?  No worries!  This recipe doesn't require any cooking.  Just throw all the ingredients together in a mason jar or bowl the night before and the next day, you've got yourself a filling and energy boosting breakfast that tastes like dessert.   
Chia seeds are high in nutrients such as omega-3 fatty acids and calcium, which help prevent the storage of belly fat.   If you don't have time to run to a health food store to buy this nutrient dense ingredient, you can remove the chia seeds from the recipe and simply reduce the soy milk to ½ a cup.
Ingredients:
1 cup rolled oats
2 tbsp chia seeds
1 cup soy milk
1/2 cup coconut milk
1/3 cup slivered almonds
1/2 apple, peeled and grated
1/4 cup cranberries
3 tbsp raisins
3 tbsp honey
Procedure:
In a bowl, combine the rolled oats, chia seeds, soy milk and coconut milk.  Cover with plastic wrap and leave in the refrigerator overnight.
The next day, right before service, add the almonds, apple, cranberries, raisins and honey.  Mix well.  Add water or more soy milk for a thinner consistency.
Photos by Melissa G. Bagamasbad
The Sexy Chef Cookbook: Eat Clean Love is now available in bookstores, newsstands, convenience stores and supermarkets nationwide for P295. Check out The Sexy Chef via Facebook and Instagram using the username @thesexychef for more info. You can also visit their website at www.thesexychef.ph.  
Melissa G. Bagamasbad
Dark chocolate, dogs, and adventure are just some of Mel's passions. Aside from doing her best to live life to the full, she plans on writing her own fiction one day.