Dyan Carolino
Dyan is a 25-year-old writer with a sense of humor…
[video src="https://www.instagram.com/p/Ba0XuvIBo6n/?tagged=starbucksplanner"][video src="https://www.instagram.com/p/Ba7xSREBC-5/?taken-by=cbtlph"][video src="https://www.instagram.com/p/Ba8sZFYlKn0/?taken-by=seattlesbestph"][video src="https://www.instagram.com/p/BZwp9hKnj89/?taken-by=passionplanner"]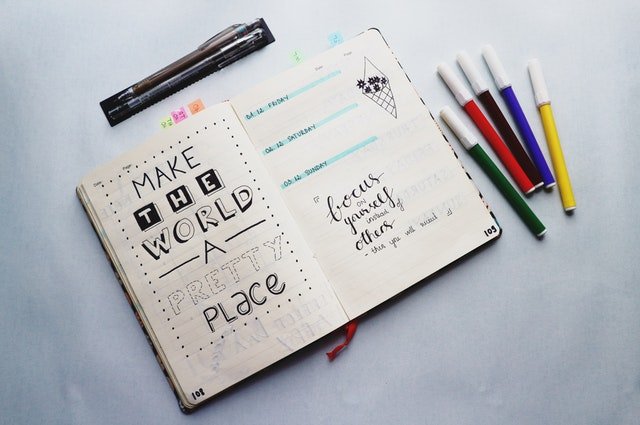 The year is coming to a close, which means it's time to get ready for the long nights and coffee-induced palpitations. It's officially sticker-collecting season for the much-awaited planners.
And one of those we're always on the lookout for is the Starbucks planner.
The 2018 Starbucks planner comes in Kape Vinta-inspired designs. One is green and white with a dark coffee leather sleeve, and the other is blue and violet with light brown leather sleeves. The sleeves are stamped with a subdued Starbucks logo.
Starbucks Started a Cult Following
Starbucks has started a cult following. In fact, getting their planner has become a Christmas tradition for us Filipinos. Collecting the stickers makes us feel like we are part of a public tradition created by our own generation, not one we "adopted" from our parents. Filipinos spend at least Php3,000 for a few pages they know they wouldn't really use once March or April strike.
How do I know this? I'm one of them.
But really, there's something about seeing our year on blank pages and handwriting our goals on paper. Fortunately, we're spoiled for choice, as other coffee shops and stationery brands release their own every year, and it's just a matter of choosing which one is perfect for our lifestyle.
With that said, we've rounded up five planners and journals that can help you "adult" smoothly and get your life together next year:
CBTL's "The Giving Journal"
It's the tenth year of The Coffee Bean & Tea Leaf's The Giving Journal. To mark this milestone, CBTL's theme for their 2018 planner is "Leave a Legacy". It features pages that will make you reflect about your purpose in life.
The planners are available in colors of blue, green, and grey, with designs of the coffee shop's premium coffees and teas. They also come with a customizable gold and white cover specially made for individuals who use art as a form of self-expression.
SBC's "Dream Journal"
The SBC Dream Journal 2018 is similar yet different from last year's: it's still trendy, fun, young, and casual, but it's also classy and professional looking. The planners are available in four colors: black, yellow, blue, and red. You can attach full-page monthly lifestyle photos; there are also writing and drawing pages, Wi-Fi stubs, iconic stickers, and postcards—plus a branded black lead pencil.
Passion Planner
Passion Planner is not a coffee shop brand-released planner, but it's definitely one for the books. The brainchild of Angelia Trinidad, Passion Planner has become one of the most used planner brands in the world. Their 2018 planners are now available for pre-order and come in dated, undated, and academic versions.
What's great about this planner is that it keeps your time balanced for more than just the happy hours of the week. It encourages you to map out your short and long-term goals, and by the end of each month, the check-in reflection question gets you thinking about your progress.
BDJ Power Planner
https://www.instagram.com/p/Batk_jylHDG/?tagged=bdjplanner
The Belle de Jour (BDJ) Power Planner 2018 is here, and it is continuing its mission to empower women to achieve their dreams. This planner comes in three styles: Smythe, Leather, and Leather Discbound. It's perfect for women who have many things going on in their lives, and it comes with awesome stickers that motivate you to keep going. The special pages include 2018 Goals, Dreamboard, and Mood Meter.
Regardless of which one you get, these planners can keep up with your work and play.
Good luck planner hunting!
Dyan Carolino
Dyan is a 25-year-old writer with a sense of humor of a prepubescent male. On weekends, she hibernates.