Myra Mortega
Myra is a writer and an editor. She has penned…
We're swept away by #AlDub fandom, and we couldn't be happier that they are celebrating their sixth on-screen weeksary today! #HappyALDUBWeeksary! For six weeks, we have been treated to a hefty doses of kilig and laughter from these two, along with the rest of the dabarkads team. But aside from kilig entertainment, we get to learn love lessons from them as well. Here are six nuggets of wisdom from #AlDub:
1. They celebrate simple milestones. Remember their first weeksary?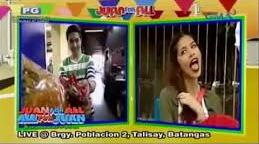 2. They find ways to reach out to each other. The fact that they couldn't see each other in person doesn't stop them from communicating with each other, which we all know is central to any relationship.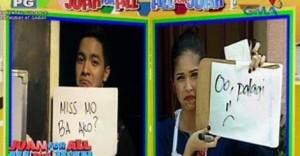 3. They give each other thoughtful surprises. We gushed when YayaDub recently received a box of goodies from an anonymous sender–and when Alden admitted that he gave them.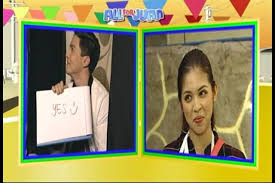 4. They don't let drama get in the way of their relationship. They've been through botched kidnappings and weddings, but they're still going strong. #ALDUBAgainstALLODDS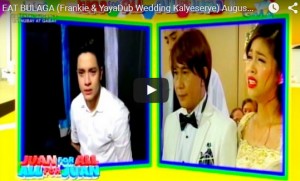 5. They're in sync! They copy each other's pabebe waves, and they totally killed the "Twerk It Like Miley" dubsmash that they did together.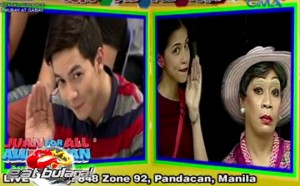 6. They don't mind waiting for the right time to be together. #tamangpanahon #ALDUBTULOYANGFOREVER
Myra Mortega
Myra is a writer and an editor. She has penned speeches, magazine articles, educational materials, and online content. She enjoys traveling, doodling, taking photos, and laughing to "Friends" reruns.