Myra Mortega
Myra is a writer and an editor. She has penned…
The girls at BDJ will be holding their fourth and final BDJ Rendezvous for this year (Can you believe we're already halfway through 2015?) . It's called, "A Woman Who Matters," and it's all about being the best version of yourself, which will be covered in the following talks:
1. "Put Your Best Face Forward"–get the lowdown on beauty essentials for the busy careerwoman
2. "Finding your Passion, Making Your Mark"–find out how you can grab career opportunities and stay on top of the game
3. "Guide To Your Fitness Transformation" –get tips on how you can squeeze in workouts despite having a busy schedule
"A Woman Who Matters" will be held at the SM Megamall Mega Atrium Lobby on August 8. Games and raffle draws are also included in the program, and participants get to receive loot bags at the event.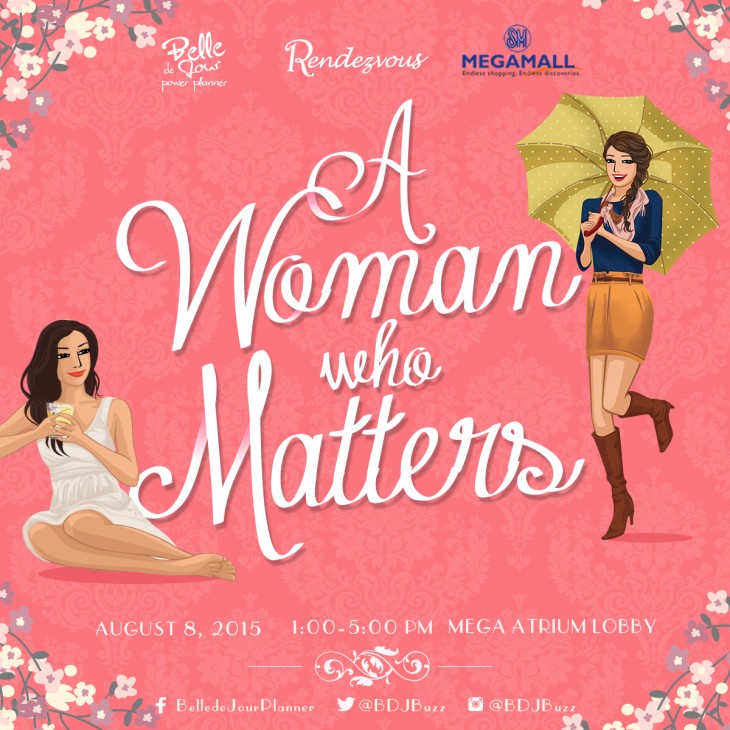 Excited yet? We're giving away 3 VIP passes to the event! Join the giveaway below for the chance to win!
Myra Mortega
Myra is a writer and an editor. She has penned speeches, magazine articles, educational materials, and online content. She enjoys traveling, doodling, taking photos, and laughing to "Friends" reruns.