Carol Premacio
Audacious,vivacious and loquacious, Carol Premacio's greatest loves are, and always…
The 80s was a really interesting period. Some of us modern Filipinas remember it just like yesterday; others may be slightly perplexed by the trends that ruled the decade. The world was full of totally rad hairstyles. Back then, fashion and music literally went boom on a boombox. Talk about dance and color being everywhere. And while a playlist is a good way to revisit this crazy period, so is a movie marathon! Below, we list our top picks of flicks that had that quintessential 80s appeal.
1. Back to the Future (1985)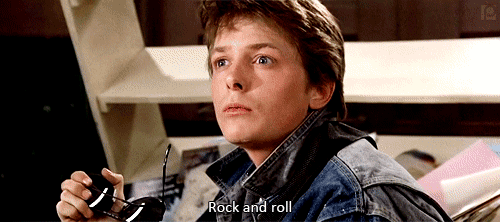 One of the films most associated with the 1980s, this film features a young Michael J. Fox traveling back in time to 1955 through a DeLorean modified by mad scientist Doc Brown. In the past, he meets his teenage parents their contemporaries.
2. Karate Kid (1984)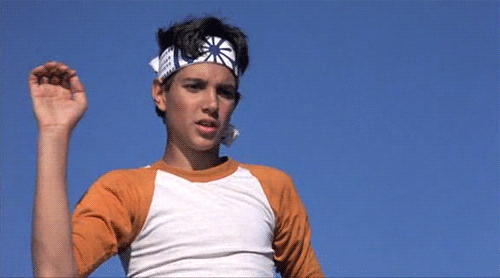 Karate Kid is a movie of self empowerment. Teenager Daniel LaRusso is constantly being bullied in school by Johnny Lawrence and his gang until old Mr. Miyagi takes him under his wing. The movie is a mix of martial arts, romance, and drama.
3. Beetlejuice (1988)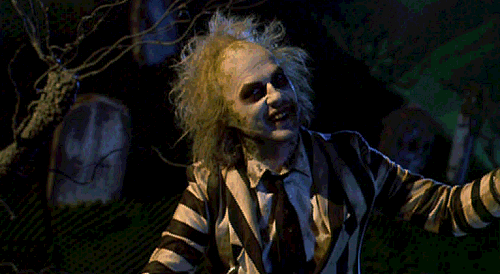 Starring a young Winona Ryder, this comedy fantasy film about a dead couple trying to scare away their house's current residents may have a dark plot, but it nevertheless had viewers hooked in the later part of the 80s. Plus, it was directed by Tim Burton.
4. A Nightmare on Elm Street (1984)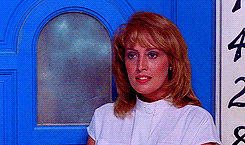 Horror was huge in the 80s. But one of the biggest scary movies had to be A Nightmare on Elm Street, where the main characters are stalked and terrorized in their dreams by popular supernatural villain Freddy Krueger.
5. Poltergeist (1982)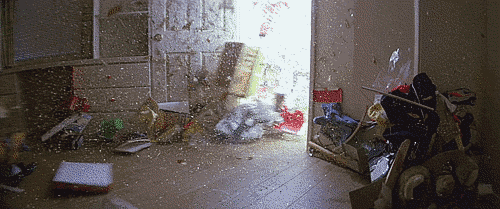 Co-written and produced by Steven Spielberg, the first installment in the Poltergeist film series seriously creeped people out back in the day. The story is about a house invaded by spirits that abduct the resident family's daughter.
6. The NeverEnding Story (1984)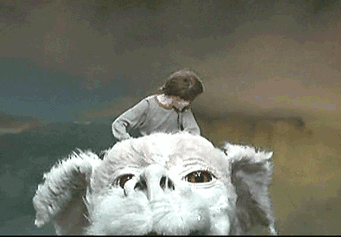 Another fantasy film on our list would be The NeverEnding Story. Based on a novel of the same name, it was an adventure film that showed the fine line between the real world and a fantasy world through the eyes of a book-loving little boy.
7. Gremlins (1984)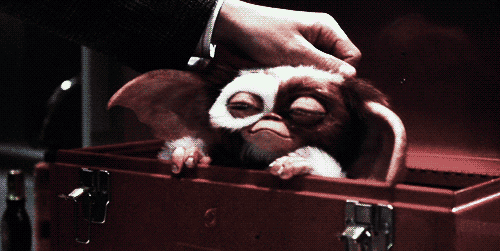 In this film that is a mix of comedy, horror and fantasy, everything started with one harmless little creature, a Mogwai named Gizmo. But due to a series of unfortunate events, we saw the Mogwai multiply and become the scary and scaly creatures called the Gremlins. They then wreaked havoc and sure kept people up at night.
8. The Princess Bride (1987)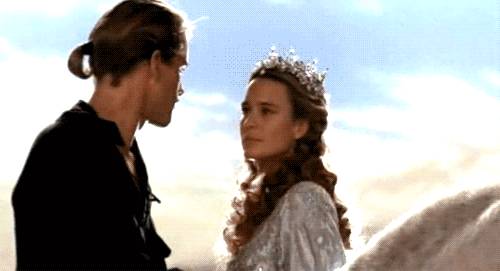 Although also a fantasy film, The Princess Bride made its audience laugh, cry and fall in love back in 1987 as they followed the adventures of former farm boy Westley get the love of his life, Buttercup, back. The film acquired such a following that to this day, people can still quote it form memory. One liners like "Inconceivable!" and "As you wish!" live on, as does the line, "Hello. My name is Inigo Montoya. You killed my father. Prepare to die."
9. The Last American Virgin (1982)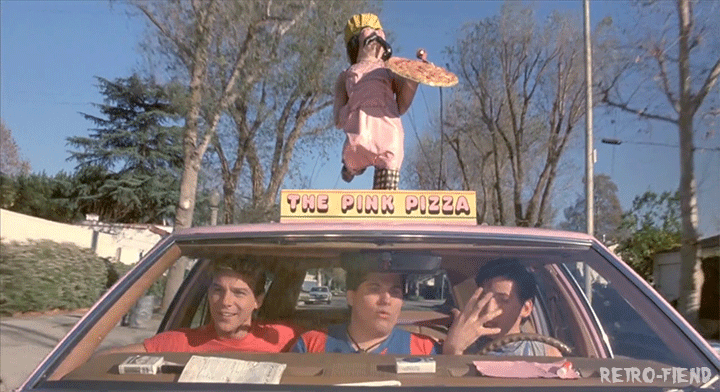 A coming-of-age film set in the early 1980s, this movie showcases the problems of a typical high school student and his friends as they experiment with many things in life teens usually get curious about.
10. St. Elmo's Fire (1985)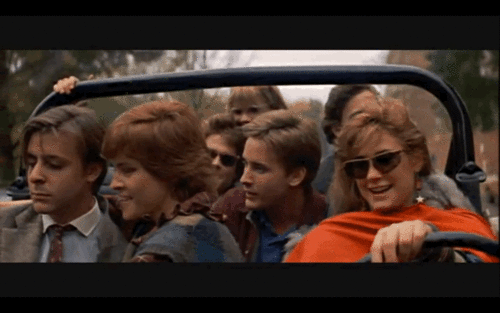 Another coming-of-age film (this time featuring recent college graduates), St. Elmo's Fire follows the lives of a group of friends that deal with their respective life problems. Although their problems are sometimes interconnected.
[crp]
11. Mannequin (1987)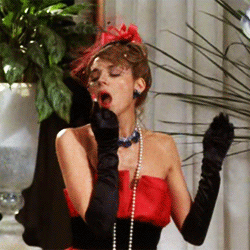 Whoever thought a person could find love with a mannequin? The movie follows aspiring artist Jonathan as he climbs up the ranks of a company and subsequently falls in love with a mannequin who comes alive! This Pinocchio-inspired story features lots of 80s fashion as well as the song "Nothing's Gonna Stop Us Now" by Starship.
12. Splash (1984)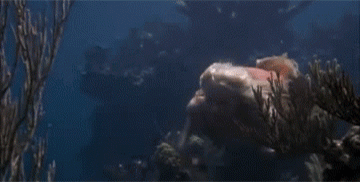 If Jonathan of Mannequin fell in love with, well, a mannequin, Allen of Splash falls in love with a mermaid. Despite the obvious similarities to the Little Mermaid fairy tale, this movie has got an interesting twist.
13. Ghostbusters (1984)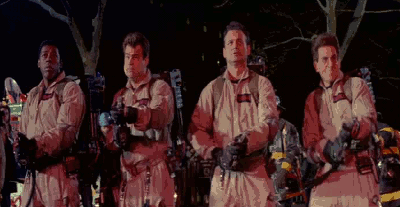 Who you gonna call? Ghostbusters! A mix of sci-fi, fantasy and comedy, Ghostbusters is about three parapsychologists that form a  paranormal extermination/investigations service and battle the ghosts of New York City. The film inspired a sequel, an animated series, a comic book, and a series of video games.
14. E.T. the Extra-Terrestrial (1982)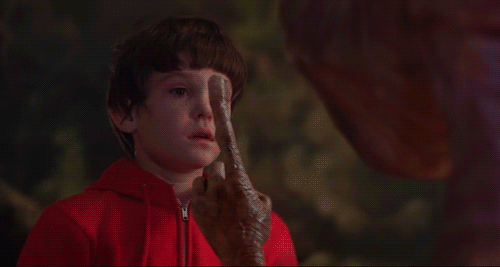 Featuring a young Drew Barrymore and Henry Thomas, E.T. the Extra-Terrestrial (otherwise known as simply E.T.) is about a young boy and his siblings and the alien they befriend, a gentle creature who's been stranded on Earth.
15. Scarface (1983)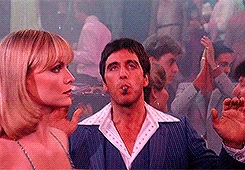 Another iconic movie from The Godfather's Al Pacino, Scarface is the story of Cuban immigrant turned drug lord Tony Montana. Although set in the 1980s, it is a remake of the 1932 film of the same name.
16. The Breakfast Club (1985)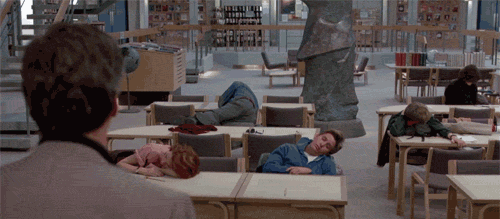 The Breakfast Club is a story of how one day in detention changed the lives and views of five high school students, making them rethink what they knew and how they felt about life and each other, each one of them coming from a different stereotype.
17. Stand by Me (1986)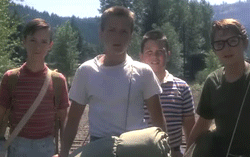 Based on the novella The Body by Stephen King, Stand by Me is the story of four young boys searching for the body of a missing child. It is also earned many awards during its time, such as Golden Globe Award for Best Motion Picture–Drama and an Academy Award for Best Adapted Screenplay.
18. Wall Street (1987)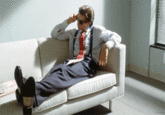 A financial drama starring Charlie Sheen, Michael Douglas and Splash's Daryl Hannah, this movie follows the story of young stockbroker Bud Fox and gives an overview of the financial sector in the 80s. Michael Douglas won Best Actor for his role as Gordon Gekko on the film.
19. Pretty in Pink (1986)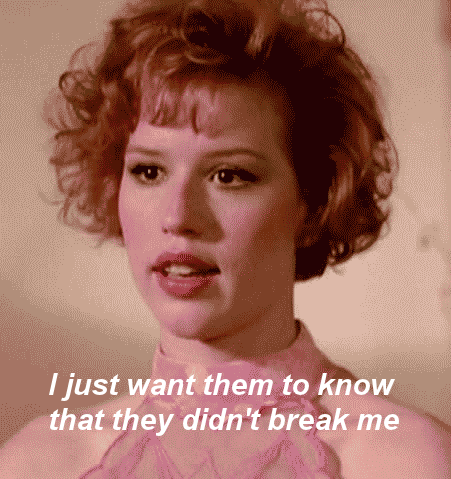 A cult favorite, Pretty in Pink is the story of high school working class girl Andie and how she battles everything life throws at her to eventually find love.
20. Dirty Dancing (1987)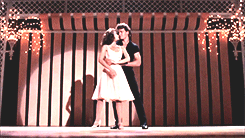 Last but certainly not the least on our list is Dirty Dancing! Featuring catchy songs (one even sung by Patrick Swayze!) and great dance moves, this is the story of how a young girl on vacation falls in love with a handsome dance instructor.
As you can see, the 80s was a great time for fantasy, horror, and feel-good movies. Official soundtracks also played a big role in every film, bringing us back to how big music was during this decade. Either way, these are movies that left a significant mark on the people of its generation and will forever be associated with the decade of fun, color and song. Have you got a few fave 80s flicks we didn't get to add to our list? Leave a comment to share!
Carol Premacio
Audacious,vivacious and loquacious, Carol Premacio's greatest loves are, and always will be, fashion and writing. She enjoys writing and reading books,fashion magazines and lifestyle magazines. One of her aspirations in life aside from working in the fashion and publishing industries is to travel and be able to see the world in all its beauty.