If you're a fan of cooking shows or even just competitive reality shows, then you've probably heard of MasterChef. But did you know that A+E Networks® Asia has commissioned an Asian version of the hit series, which will debut on Lifetime later this year? And did you know that they're still casting to see who the first season's participants will be?
So if you love cooking, you should give it a shot! And if you don't cook but know someone you'd love to cheer on because you know she or he would be perfect for the show, you should definitely share the information (and the love) with your friend(s). The series is set to run for 15 episodes and will be filmed in Singapore, and it will include an as-yet-to-be-named panel of three judges.
Interested? Head on over to masterchefasia.com and learn about the requirements, rules, and regulations for joining the show. Then all you have to do is submit your application form, photo, and video. Hurry, though, as the casting call ends on Monday, March 16, 2015. Visit masterchefasia.com for more details about the show. You can check out the poster below too.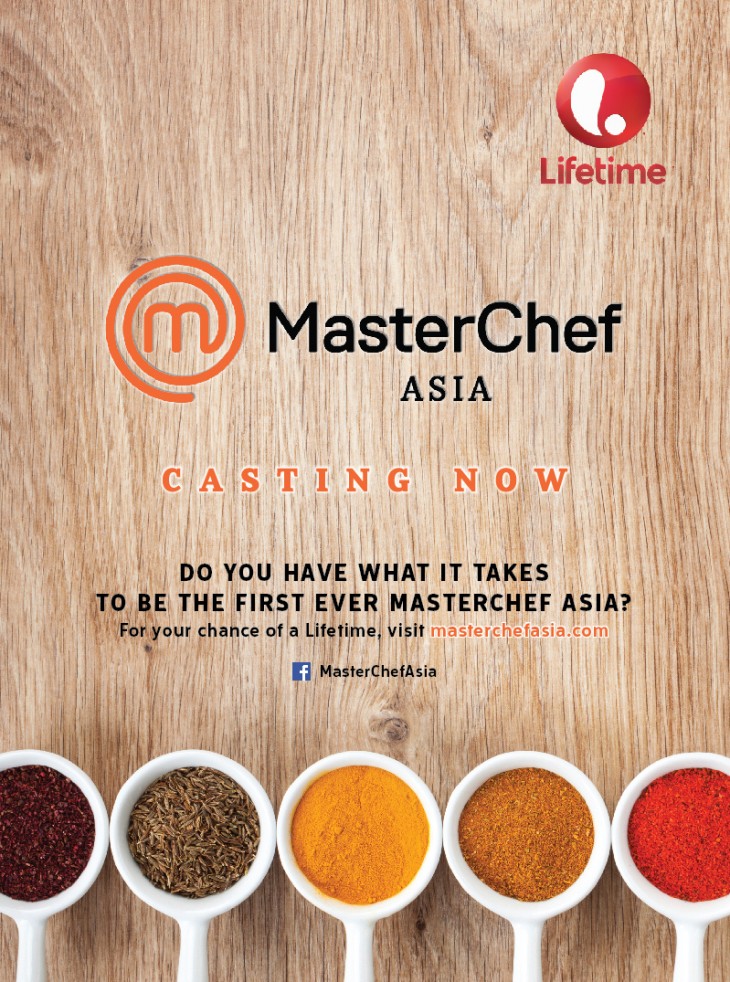 Liana Smith Bautista
Liana Smith Bautista is an article writer, web content manager, manuscript copy editor, and blogger—and she thinks it's awesome that she earns her living marketing on her love for the written word.