Dyan Carolino
Dyan is a 25-year-old writer with a sense of humor…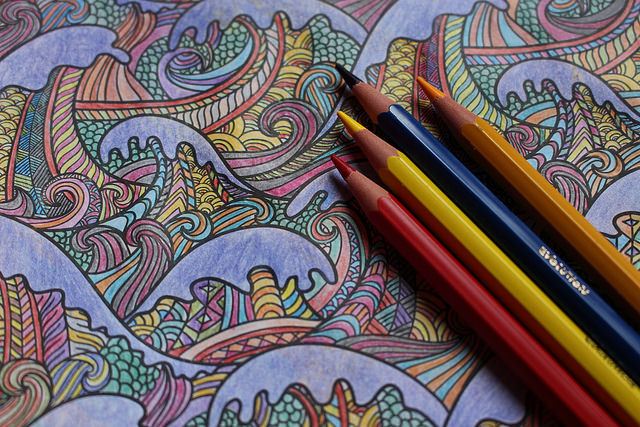 Adult coloring is the newest kid on the art block — and the trend is showing no signs of slowing down.
Adult coloring has relaxing, therapeutic qualities. Filling in those intricate shapes requires focus, as your mind blocks out the world and all that seems to matter in the moment is keeping the color inside the lines.
And with the beautifully illustrated books like Secret Garden on offer, more and more people are choosing coloring as their new hobby.
When I bought my very first coloring book, Creative Minds, I thought it would be a zero-instructions-needed type of activity book. I mean, who hasn't colored before? Surprisingly, how to use or color a coloring book has been, by far, a frequently asked question in most art-related forums and blog comments. So, here's an overview of the adult's complete guide to coloring books:
On Choosing a Coloring Book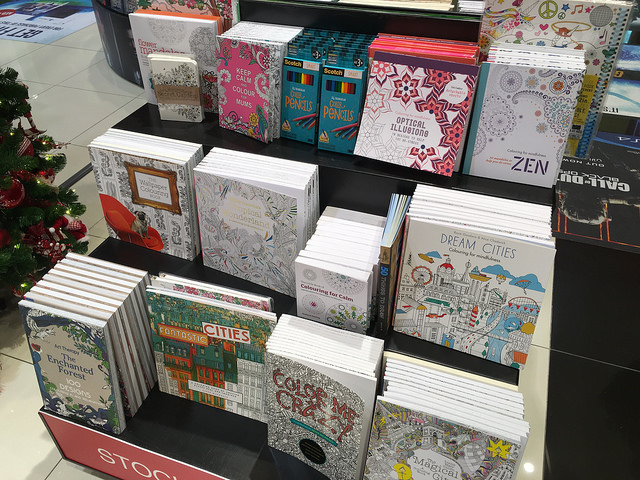 Coloring books don't feature Disney princesses or cartoon characters, but complex patterns that are designed to help you zone out. There are loads of books out there, and though I haven't tried all the coloring books out there, here's a few that are worth a try:
Secret Garden by Johanna Basford
Enchanted Forest by Johanna Basford
Hipster Coloring Book by Thaneeya McArdle
Fantastic Cities by Steve McDonald
Geometric Patterns by Lisa Congdon
Animal Kingdom by Millie Marotta
Splendid Cities by Rosie Goodwin and Alice Chadwick
The Mindfulness Colouring Book by Emma Farrarons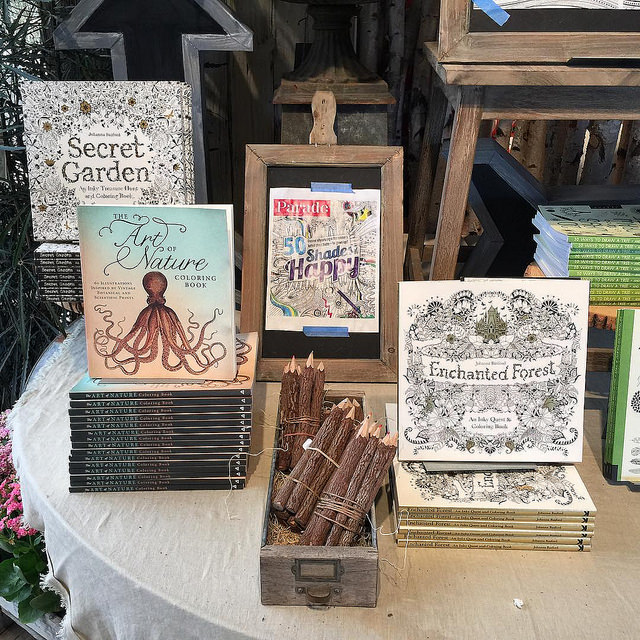 You can also stick with free pages if you choose. You can download them online and print yourself:
On Choosing Your Coloring Materials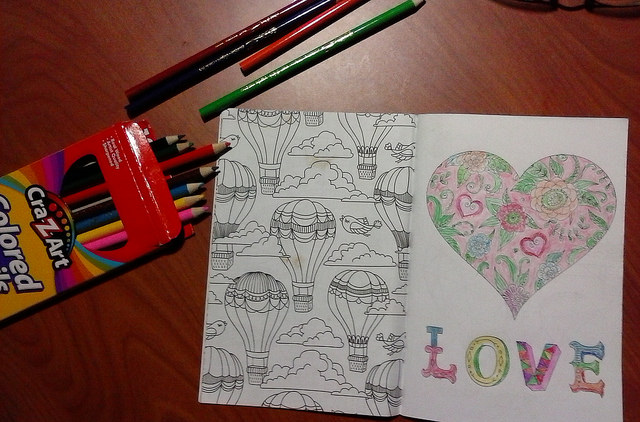 Adult coloring books are very intricate and have tiny details. So, even if you have an attachment to the nostalgic, waxy smell of Crayolas or the chunky felt tip pens that we used to color in with as kids, these are too thick to use for the elaborate mandalas and floral scenes in adult coloring books.
The no. 1 material for coloring is coloring pencils, but I also have a soft spot for art markers.
If you are going to do just basic coloring and don't want to get too crazy, go with pencils. But, if you want a more detailed work or advanced techniques, go for both pencils and markers. Don't feel limited by these two choices, though; try throwing in pens, lead pencils, and more.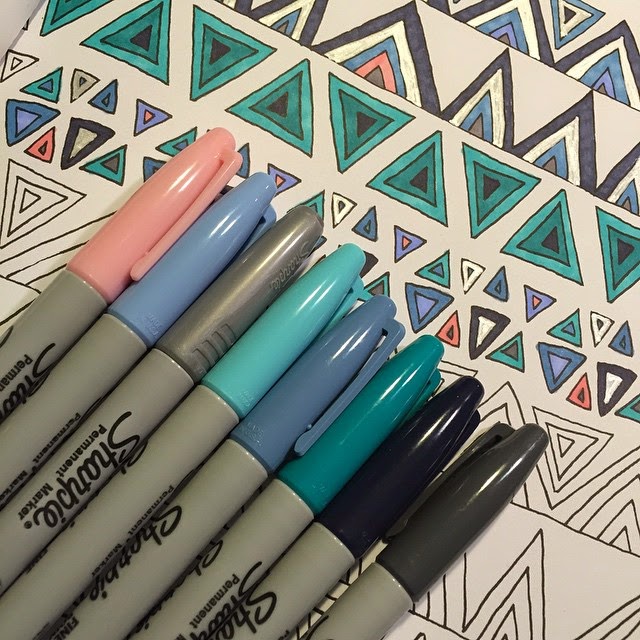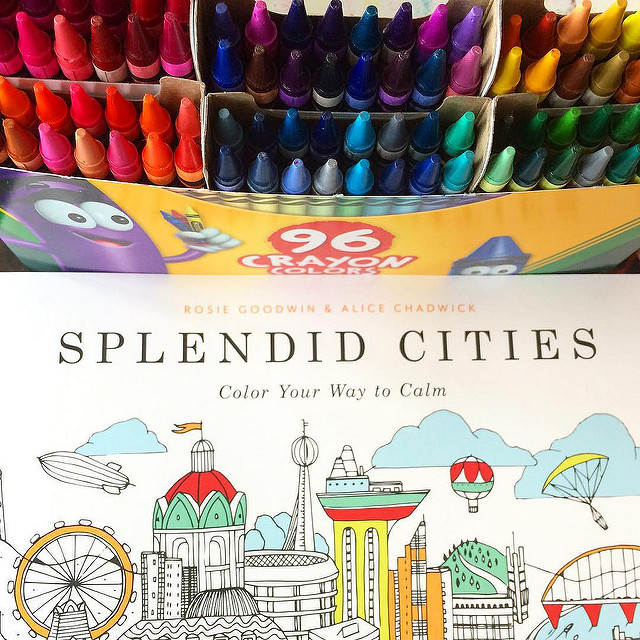 On Choosing the Right Coloring Techniques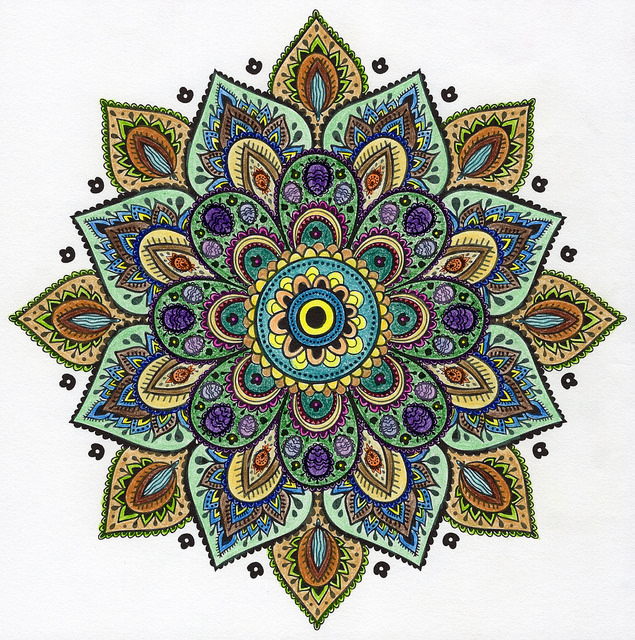 The fact that you're reading this guide most likely means that you don't feel particularly artistic, or are fearful that you don't have what it takes to actually color in something so beautiful.
It's coloring — even two-year-olds can do it. There's no wrong way to color, and almost any combination will actually look great. But, here are some short tips:
If you're not set about color choices, try rainbow. You can also go online for any color palette maker tool, or just pick up a color and go. Let the spirit of spontaneity take over.
Try shading. The most common (and probably easiest) type of shading is to simply alter the pressure on your pencil.
If you're using pens, try not to press too hard. Instead, build up color gradually. It will look better, I promise.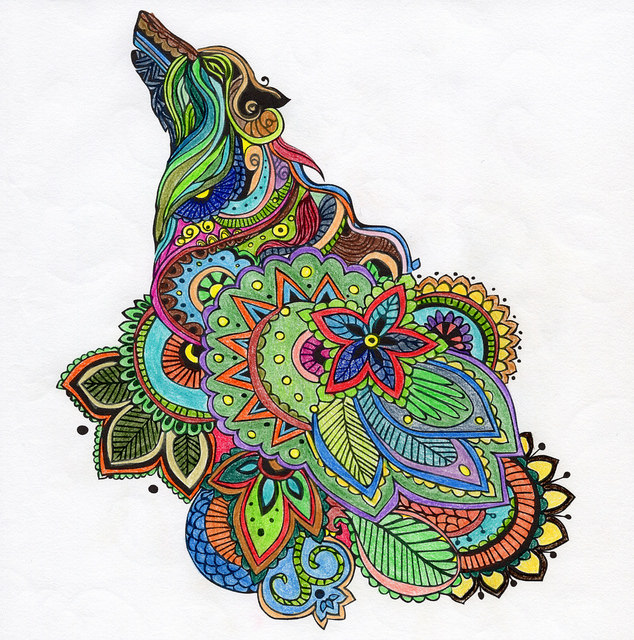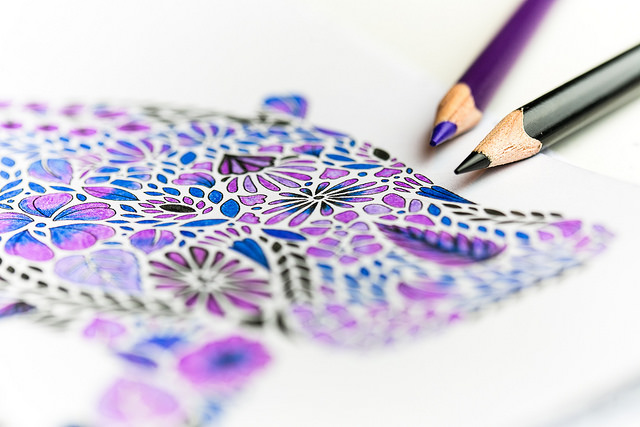 Or, forget all of the above and do what feels good. Crayola, glitter glue, charcoal, oil pastels, and coloring outside the lines — it's all good. One of the best things about adult coloring is that there are no rules.
So, enjoy coloring for what it is: an activity solely for yourself.
Dyan Carolino
Dyan is a 25-year-old writer with a sense of humor of a prepubescent male. On weekends, she hibernates.