One of the best ways we Filipinos love our country (besides our wandering feet) is through our tummies! And why not? Filipino food is rich, flavorful, and vibrant, and the rest of the world is only just now cluing in. but when it comes to buying food, we don't always support local brands as we should. Sometimes we're not even aware of the great local options out there!
And this is where BELLYSIMA! Food Festival comes in. The event, scheduled for June 12 and 13 at the Glorietta 5 Atrium, is organized by the same folks behind Mercato Centrale and has over 30 vendors on its roster. So you can expect loads of healthy, organic food products, plus artisanal food creations by up-and-coming food entrepreneurs. So whether you want to go traditional or try something with a twist, you're sure to find something to tickle your taste buds!
Keep reading for details on the booths you can look forward to visiting.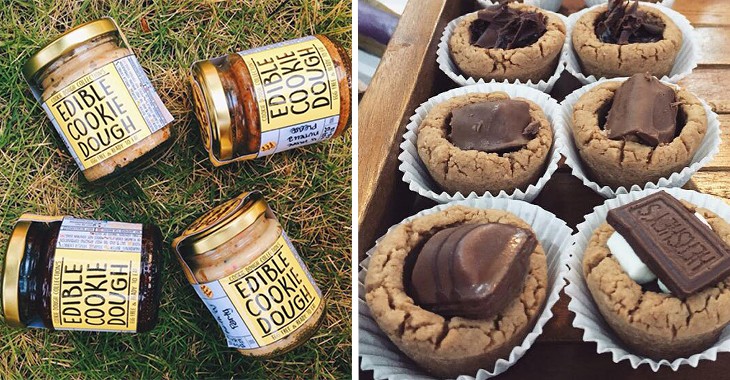 If you want to indulge your inner child…
You can't go wrong with jarfuls of edible cookie dough from Milkman Dairy Bar, which also sells cereal milk. Plus, get a load of the flavored cupcakes from Blush Pastries featuring some of your favorite chocolate products; they'll also be selling cheesecakes and Oreo cookies. Other items that'll leave you with a big smile on your face and a happy tummy include the cookies in stick form from Cookie Sticks and nut butter spreads from Made by Max.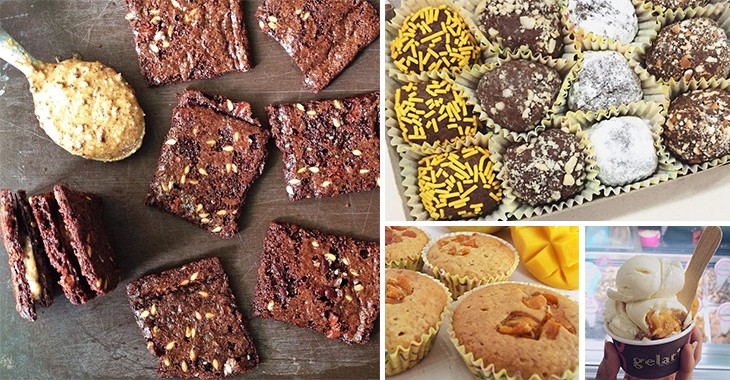 Or if you've got a notorious sweet tooth and want more things to sink it into…
You have got to give Jacob's Praline Peanut Butter a try. They say if you do one thing, do it well, and your taste buds will be singing at how scrumptiously these goodies are made! You can also check out the graham balls made different ways at Gorby Balls, plus delicious cupcakes from Touch of Ellehcar. And of course, there's Mio Gelati, which is a local company making fresh and authentic Italian ice cream, for a cooler sort of treat. Cocoa Monsters sells chocolate and cocoa-related products, notably chocolate-covered dried mangoes; Choco Locco sells chocolates, cacao and tablea; Bravo Deli sells a variety of baked products; Reysons' Food's Dolci bottled coffee jelly is a must-try; Purple Buds sells red velvet crinkles and other yummy baked goodies; and Treats of Trix sells cheesecakes in a jar.
[crp]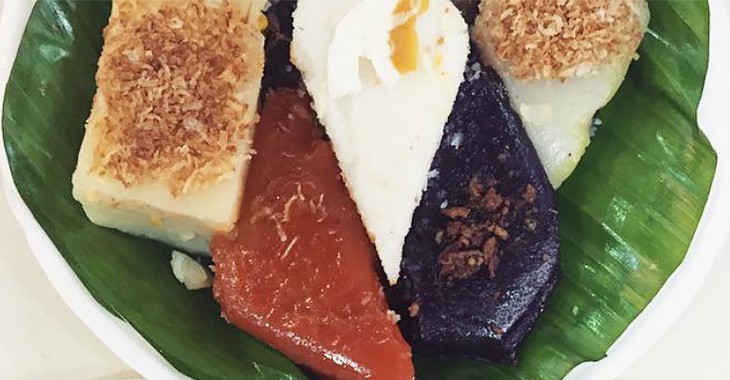 If you want to go the traditional route or want local produce…
Buy fresh, organic products! Indulge in your love of Pinoy meal and merienda staples! For example, you can get traditional Filipino rice cakes and other delicacies from Gaviens Native Cakes and Milette Kakanin, organic honey and other honey-based products from Milea Bee Farm, fresh sugarcane juices from Delicane, and so on. If you're looking for stuff to take home with you for your meals, Wise Eats Foods sells artisan sausages, chorizos, veggie preserves, salad dressings, and more; Bach's Bangus Dagupan sells milkfish done in different ways (frozen, daing, relleno); Ritzy Pink Shoppe offers everything from baked chicken embutido to banana cupcakes; IRRI is selling Philippine heirloom rice varieties from the Cordilleras; Good Food will be offering handcrafted items and organic produce; and Lotus Pod PH plans to serve as your answer to all fresh veggie needs.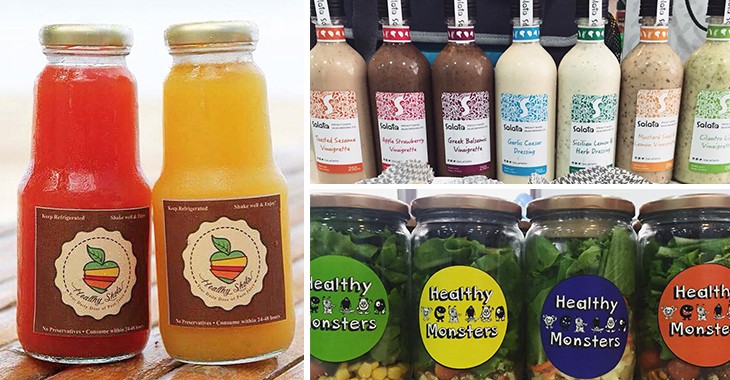 If you're into more healthy options…
Of course, if you're looking to stay healthy yet still try some of the yummy eats, this is a great place to discover new snacks and staples. Get healthy fruits and vegetable juices from Friggies, detox and cleansing juices from Healthy Shots Manila, salads in jars from Healthy Monsters PH, turmeric tea from Lokalitea, tofu with veggies siomai and various special sauces from Mr. Monty, healthy drinks made from beets as well as kalabasa and beet delicacies from Pure Energy, and salad dressings and sauces from Salata PH.
So if you are a foodie staying in town over the long weekend, the BELLYSIMA! Food Festival is definitely something you should check out! Remember, it runs on June 12 and 13 at the Glorietta 5 Atrium. For more information, go to Mercato Centrale's Facebook page, e-mail admin@mercatocentrale.ph, or contact (0917) 840-1152. You can also check out the poster below.

Liana Smith Bautista
Liana Smith Bautista is an article writer, web content manager, manuscript copy editor, and blogger—and she thinks it's awesome that she earns her living marketing on her love for the written word.