Myra Mortega
Myra is a writer and an editor. She has penned…
Got plans tomorrow night? Why don't you and the entire barkada drop by BGC for the Grand Mercato relaunch? The Grand Mercato–the original banchetto–will be staying permanently at BGC, which is the perfect way to kick off the weekend festivities.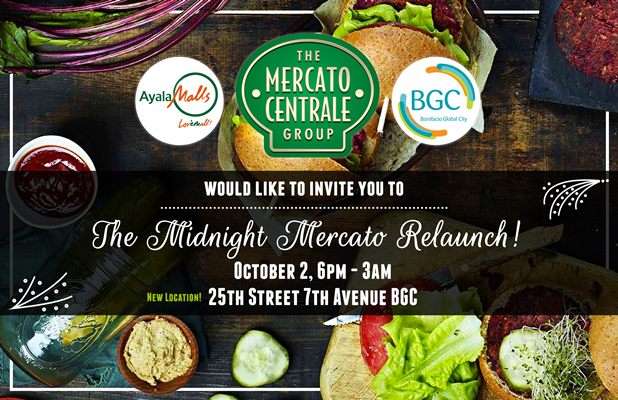 Starting tomorrow, you can look forward to cool eats every Friday, as the Grand Mercato is here to stay every Friday to cater to your weekly food fix. Head over to the corner of 25th St. and 7th Avenue of the Bonifacio Global City, Taguig tomorrow at 6:00 p.m., as the market officially opens. Mercato fans can also look forward to a program at 8:00 p.m.
Make your Grand Mercato experience tomorrow night more memorable by posting photos with the hashtag,"#MidnightMERCATOMemory," indicate the Mercato's new address in your caption, and get a chance to win special treats!
Myra Mortega
Myra is a writer and an editor. She has penned speeches, magazine articles, educational materials, and online content. She enjoys traveling, doodling, taking photos, and laughing to "Friends" reruns.