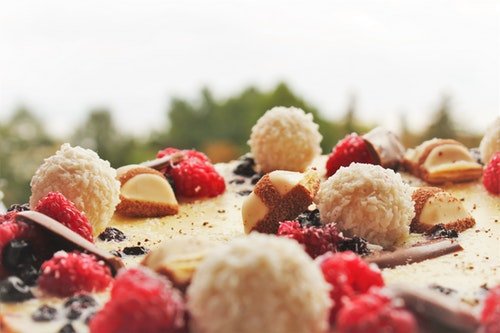 With Christmas and New Year fast approaching, it's hard not to think about food. There's simply no better way to end the year and welcome a new one than preparing a delectable holiday spread for the family. But cooking for noche buena and media noche is a race against time. Either desserts take a backseat or we settle for store-bought cake and lackluster pudding.
This time around, ring in 2019 with well-thought-out desserts that capture the holiday spirit. Here are no-bake, no-stress recipes you can try:
Key Lime Cheesecake
Yield: 10 to 12 servings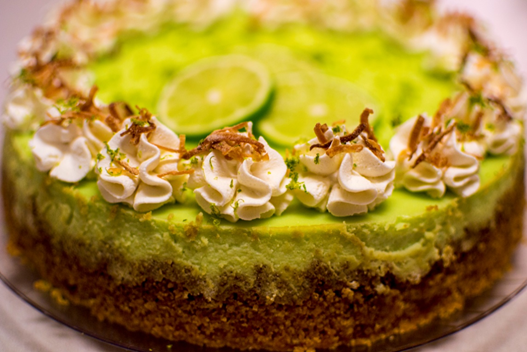 Cheesecakes are as simple as they come – no fancy ingredients, techniques, or tools involved. No need for an oven, too. Try this recipe and put a zing into your holidays.
Ingredients:
Crust
2 cups graham cracker crumbs
½ cup or 1 stick unsalted butter, melted
½ teaspoon salt
¼ cup sugar
Filling
2 (8 oz) packages Philadelphia cream cheese
2 packs Nestle All-Purpose cream
150ml sweetened condensed milk
3 tbsp fresh key lime juice
1 tbsp grated key lime peel
1 tsp grated lime peel
1 tsp vanilla extract
Gelatine (unflavored)
Preparation:
Crust
Blend graham cracker crumbs, melted butter, sugar, and salt in a bowl
Press the mixture onto the bottom of your pan (preferably springform)
Chill for 30 minutes
Filling
Dilute 1 tbsp of gelatin in 1 cup of lukewarm water
Whisk cream cheese, all-purpose cream, condensed milk, vanilla extract, sugar, lime juice, and grated lime peel in a bowl. Add 1 tbsp of gelatine solution. Blend well.
Spoon the filling into the crust; smooth top. Garnish with whipped cream and key lime slices.
Cover and refrigerate for six hours or overnight.
Triple-Berry Parfait
Yield: 3 large servings or 6 small servings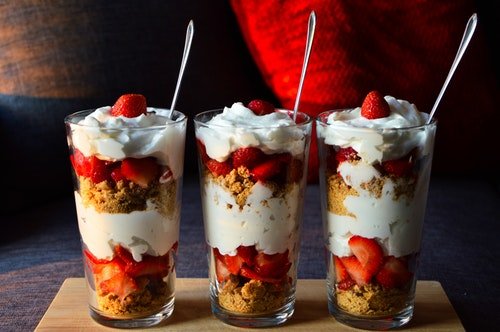 It's strawberry picking season in Baguio and markets all over the Metro are filled with trays of this delectable fruit. Make it the star of the show this Christmas or New Year with a triple-berry parfait. There's no better way to unleash the sweet and mildly acidic flavor of berries than to pair them with cream cheese and buttery cracker crumbs. Have your parfait glasses ready and liven up your holiday feasts with this recipe:
Ingredients:
2 pounds (2 clamshells) of strawberries, raspberries, and blueberries
1 lemon
1 cup sugar
A can of sweetened condensed milk (optional)
1 package (8oz) Philadelphia cream cheese
1 Nestle All-Purpose cream
1 stick unsalted butter, melted
1 tsp vanilla extract
Preparation:
Berry Filling
Cut the berries into small chunks and place them in a medium sized bowl. Add half a cup of sugar, lemon zest, and lemon juice. Let it sit for 15 minutes until the juices from berries are released.
Next, blend graham cracker crumbs with melted butter in a separate bowl.
In another bowl, mix a block of cream cheese, half a cup of sugar or half a can of sweetened condensed milk, a teaspoon vanilla extract, and 1 pack of all-purpose cream. Whisk or whip with a hand mixer until well-blended and smooth.
Layer the three components into parfait glasses or your desired container starting with the cream filling, then the cracker crumbs, and finally the berries. Repeat these layers until you fill up the glass. Top with the berry syrup and a dollop of cream.
Chill the parfait for 3-4 hours before serving for the best results.
Tiramisu
Yield: 8 to 10 slices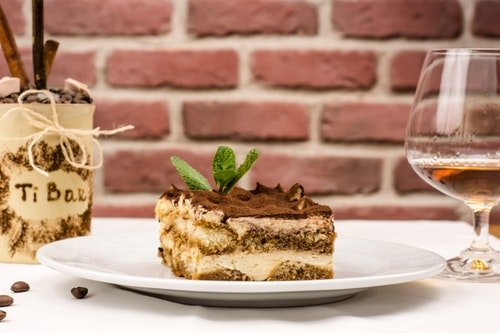 Tiramisu is a classic recipe that's incredibly easy to make but rich and irresistible. And surprise, you don't need an oven for it. Tip: make it the Italian way (mascarpone cheese and Marsala wine), and you're sure to impress your guests. Follow the recipe below:
Ingredients:
4 large egg yolks
48 ladyfingers
16 ounces mascarpone cheese
1/2 cup granulated sugar
1/3 cup Marsala wine (or mix ¼ cup of dry white wine and 1 tsp of brandy)
1 cup heavy cream or Nestle all-purpose cream
2 cups brewed espresso (or French pressed very dark roast beans)
3 tbsp coffee liqueur
3 tbsp powdered sugar
2 tsp unsweetened cocoa powder (for garnish)
Preparation
Filling:
Place the egg yolks, sugar, and Marsala or wine/brandy mix in a large metal mixing bowl, then set it over a pot of simmering water. Whisk for about five minutes until the mixture is pale, thick, and doubled in volume. Remove from heat and fold in the mascarpone. Whip the cream until it holds stiff peaks. Fold the whipped cream into the mascarpone mixture. Set the filling aside.
Drunken Ladyfingers
Whisk the espresso, liqueur, and powdered sugar together in a shallow dish. One at a time, dip the ladyfingers into the espresso mixture.
Assembling Your Tiramisu
Arrange ladyfingers in an even layer in the bottom of a 9-inch by 13-inch pan. Line the ladyfingers up in two straight rows of 12. Spread half the filling over the ladyfingers and repeat. Spread the rest of the filling on top, dust with cocoa powder, and refrigerate for eight hours before serving.
Crepe Cake
Yield: 8 to 10 slices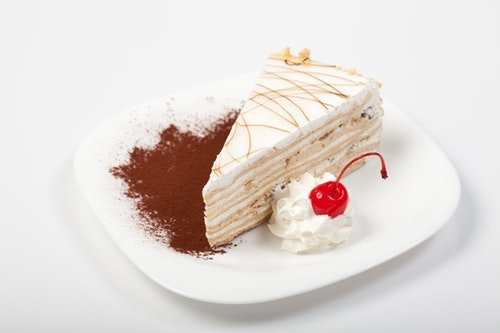 Crepe cakes are trendy for a reason. They are the easiest cakes you can make in less than an hour with just a stove and a few simple ingredients. With a sprinkling of creativity, you can create a rustic and elegant dessert that your family will be raving about long after the holiday season ends. Here's what you need to do:
Ingredients
Crepes
4 large eggs
1 cup milk
1 cup all-purpose flour
1/2 cup warm water
4 tbsp unsalted butter, melted (keep extra butter for sauté)
2 tbsp granulated sugar
pinch of salt
Frosting
8 oz cream cheese, softened at room temperature
12 oz sweetened condensed milk
1 cup unsalted butter, softened at room temperature
2 tsp vanilla extract
Preparation
Crepes
In a blender, add the crepe ingredients as listed above and blend until well combined.
Heat a medium-sized, nonstick pan over medium heat. Add a thin slice of butter and coat the pan. Add 3 tbsp of your crepe batter, enough to coat the pan evenly. Let it cook for about 30 seconds per side until golden. Remove and place to a cutting board. Repeat this until you have 15 or more layers. Set aside and allow to cool.
Filling
In a large bowl, add the filling ingredients listed above and whisk with a hand mixer for three minutes until the mixture is well incorporated and smooth. Set aside.
Assembling the Crepe Cake
Prepare your desired serving platter and place the first crepe layer. Put a scoop of your filling and spread lightly. Repeat this until you achieve a total of 15 layers or more.
Coat the entire cake with more frosting or leave it bare, it's up to you.
Refrigerate the cake for at least six hours until the frosting is set and firmed up. Dust confectionary sugar if you didn't coat the cake with frosting, and serve with fresh berries on the side for a more festive presentation.
Most people think that there are only a certain number of desserts you can make without an oven. That's absolutely false. There's a long list of no-bake but delectable recipes like these that can liven up your noche buena and media noche.