Given the unrelenting heat and humidity we're enjoying (or perhaps "suffering through" is a more accurate term") these days, it's no wonder few of us are looking for heavy lunches or meriendas or steaming hot cups of coffee. Starbucks Coffee knows well and good how heat can kill the appetite, so they've come up with some refreshing summer beverages and light meals and snacks to tide you over. Also, learn about the latest coffee options at Starbucks Reserve, the new whole bean coffee and VIA options, and the two limited-edition Starbucks Cards for the sunny season. Keep reading for the 4-1-1 on these offerings, which will be available from April 21 to June 8, 2015:
2 New Panna Cotta Frappuccino Blended Beverages
When it comes to beating the heat, no Starbucks line does quite as well as their Frappuccino Blended Beverages. This season's offerings include a serving of smooth and creamy panna cotta pudding. You can get it in one of two flavors: the ultra-refreshing Summer Berry Panna Cotta Frappuccino (P170/Tall, P180/Grande, P190/Venti) or the decadent Dark Mocha Panna Cotta Frappuccino (P180/Tall, P190/Grande, P200/Venti).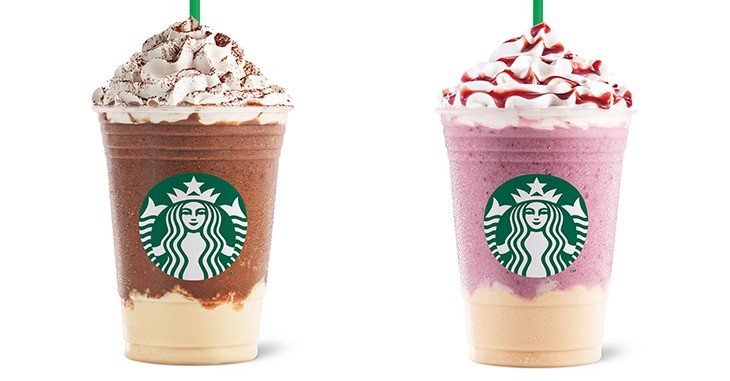 Starbucks is also offering a happy hour promo as part of their Frappuccino and Friends campaign. On April 28 and 29, 2015, from 2PM to 4PM, you can avail of a buy one, get one offer on either Panna Cotta Frappuccino Blended Beverage, wit a limit of two purchased Fraps per transaction. You'll even get beverage stars for the Fraps you pay for!
2 All-New Starbucks Cards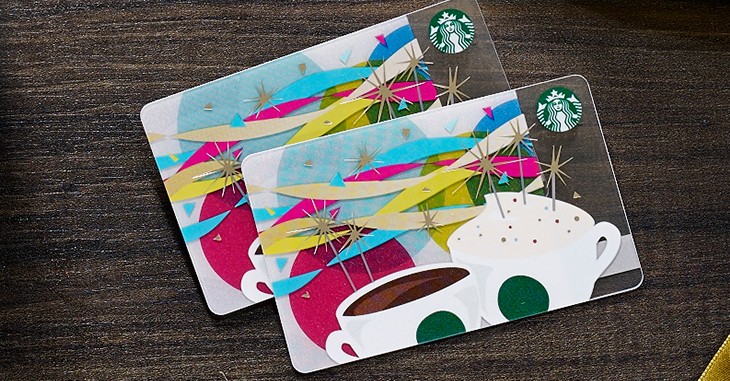 And speaking of beverage stars, a new season heralds a new batch of limited-edition Starbucks Cards! The offerings this summer are all things colorful. There's the ribbon-inspired full-sized Celebration Card (above), which is available for an initial load of P300 (here's a tip for you: since the minimum load amount is P300 anyway, next time your Starbucks Card balance needs topping off, just buy a new card for your collection, then visit www.starbucks.ph/card to register and combine your load and stars).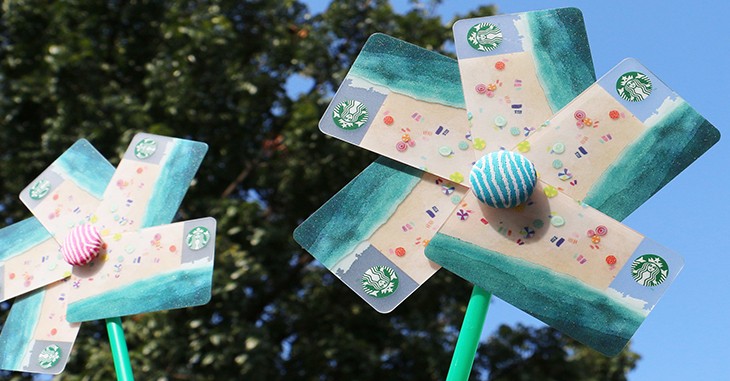 There's also the Summer Mini Card, the second ever Starbucks Mini Card in the country! This is beach-inspired, as we are, after all, a country with a wealth of gorgeous beaches. You can get this card for an initial load amount of P500, but it comes with a handy notch so you can attach it to a key chain, making it perfect for on-the-go coffee addicts.
[crp]
5 New Food Offerings
Then if you're grabbing a quick lunch or  a snack while on a coffee run, there are a number of options as well.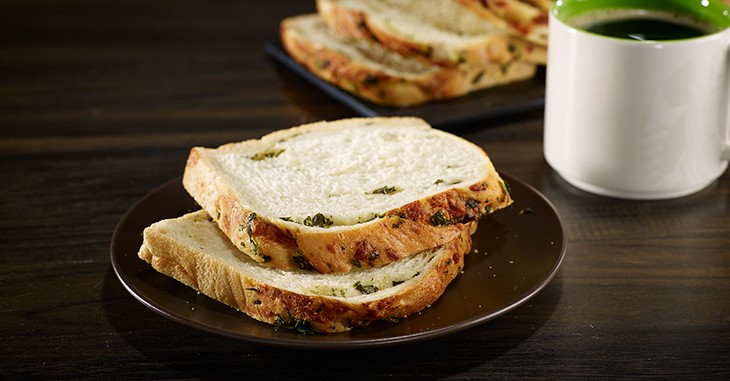 This light Herb and Cheese Toast (P65/slice, P300/whole loaf) is "soft bread filled with Italian herbs and aged cheese." You get it with butter and jam, and the folks at Starbucks recommend having this warmed before it's served to you.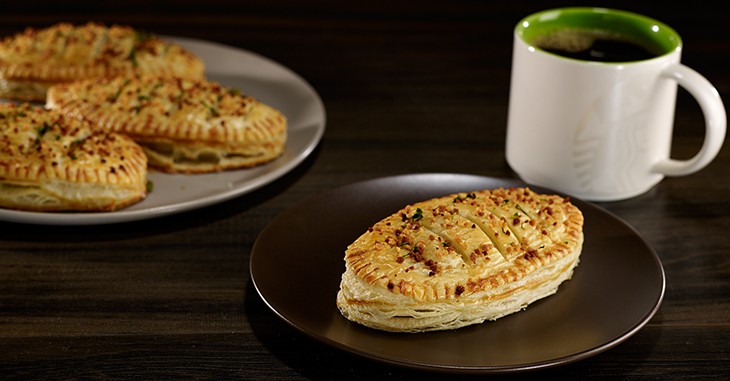 Don't let the name of the Jalapeño Cheese Turnover (P95) freak you out; it's not really that spicy. Get "a buttery and flaky crust with creamy jalapeño cheese filling."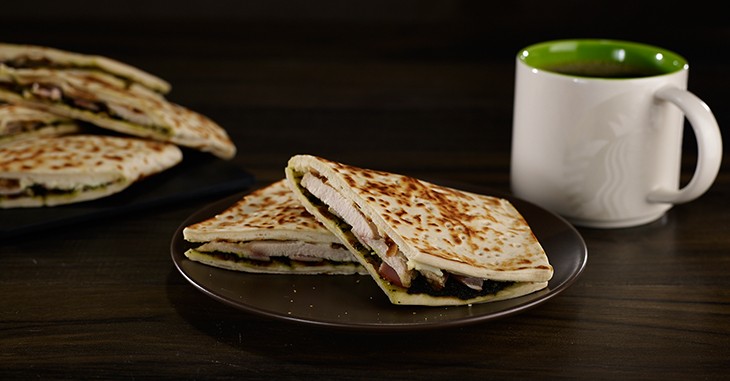 Our favorite of the new offerings, the Italian Chicken and Ham on Flat Bread (P165) is toasted flat bread topped with sliced turkey, ham, cream cheese, and basil pesto.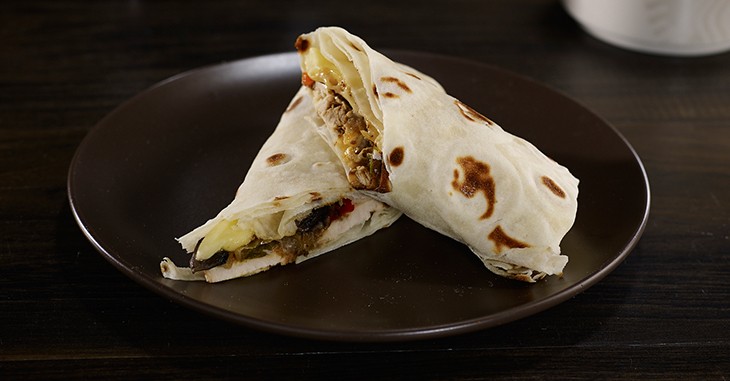 Here's another great option if you're looking for a quick and light meal. The Chicken Cheese Steak Wrap (P165) is "a tortilla filled with chicken breast fillet enrobed with smoky BBQ sauce and corn slaw."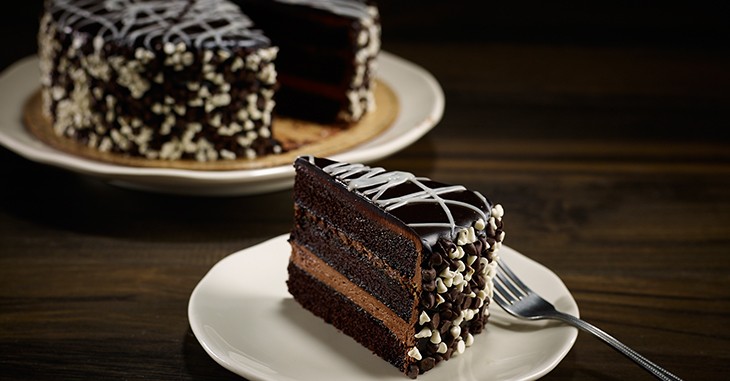 Finally, a sweet ending, and this is a great option if you're going to take advantage of that free slice of cake any time in the 60 days after your birthday! The Triple Chocolate Cake (P140/slice, P1,350/whole cake) is "a moist and dense chocolate cake filled with smooth, velvety milk chocolate mousse and rich crunchy chocolate paste praline."
Starbucks VIA, Wholebean Coffee, and Reserve
Now if you don't always have the time to head to a Starbucks store or you just want the convenience of having Starbucks Coffee at home or in the office, you can check out the Starbucks VIA and the latest Starbucks Whole Bean Coffee offering (which you can have ground at any Starbucks store if you don't have a grinder at home).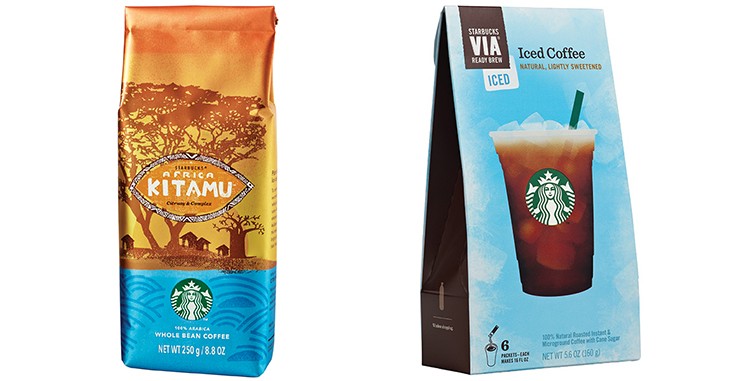 Starbucks' Africa Kitamu Whole Bean Coffee (P495/pack) is described as a "balanced, complex blend of East African coffees" that "offers well-rounded flavor and delicate acidity with exotic floral citrus characteristics." Meanwhile, the Starbucks VIA Iced Coffee Sweetened (P250 per pack of six) is "caramelly-smooth with hints of citrus, lightly sweetened with a touch of cane sugar for a well-balanced, refreshing finish."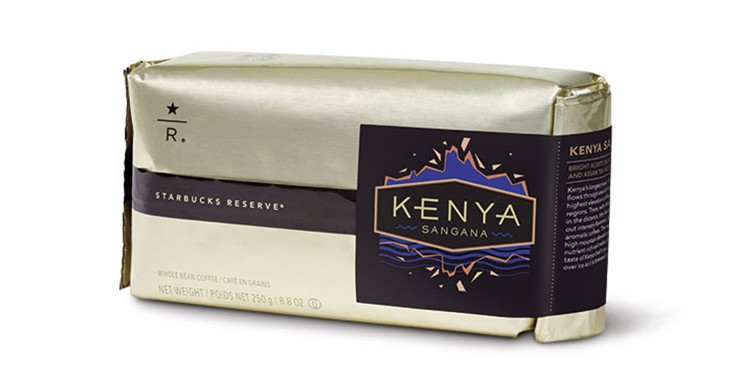 Then there's Starbucks Reserve, which can be found in select stores only, these being: Tomas Morato in Quezon City, 8 Forbes Town and Central Square in Bonifacio Global City, and Keyland Centre and Signa Residences in Makati. The Starbucks Reserve Kenya Sangana (P595 per pack) is one of the limited-edition Reserve coffees available this season. Here's the description: "Situated in one of the world's highest-elevation coffee-growing regions, tiny farms in the Sangana area turn out intensely flavored and beautifully aromatic coffees. This vivid taste of Kenya is as delicious over ice as it is brewed hot with bright acidity, black currant and Assam tea notes."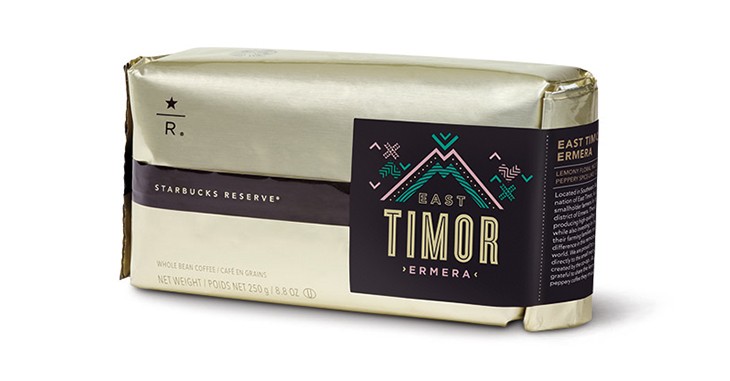 There's also the Starbucks Reserve East Timor Ermera (P595 per pack). According to Starbucks, "East Timor is home to a remarkable co-op of smallholder farmers. They are committed to producing high-quality coffee while also investing in health care for their families. We are proud to contribute to the clinics created by the co-op, and feel grateful to share the coffee they make possible. This blend has lemony floral notes and soft peppery spice-like characteristics."
All these items will be available beginning April 21, 2015. And if you like something, make the most of it, as these will only be offered until June 8. For more information on Starbucks Philippines, visit www.starbucks.ph, check out their Facebook fan page, or follow them on Instagram.
Liana Smith Bautista
Liana Smith Bautista is an article writer, web content manager, manuscript copy editor, and blogger—and she thinks it's awesome that she earns her living marketing on her love for the written word.