Lenovo Philippines recently launched their latest tablet, the Yoga Tablet 2, and with this comes a campaign encouraging everyone to hang out. Why hang out? Because Filipinos love to hangout and simply chill, says marketing communication manager Anne Abola. Country general manager Michael Ngan said they hope that the Yoga Tablet 2 can make hanging out "fun, fresh, and exciting."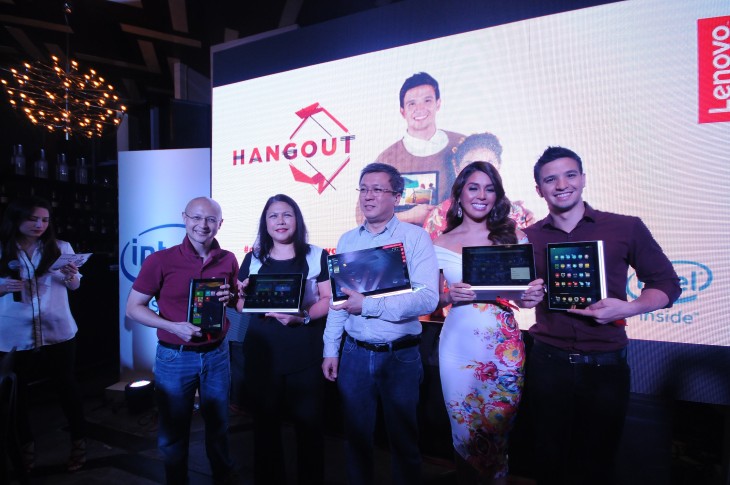 Lenovo's New Celeb Ambassadors
In line with the new Yoga Tablet 2 and this new hangout attitude are Lenovo's newest celebrity ambassadors—dancing beauty queen MJ Lastimosa and singer, actor, and model Markki Stroem. The two endorsers are "dynamic and outstanding Millennials who exemplify the hangout spirit," said Ngan. He also hoped that they could help highlight the gadget's multi-mode functionality, since they both use the tablet to multitask.
The Lenovo Yoga Tablet 2
The Lenovo Yoga Tablet 2 has 18 hours of battery life, an ergonomic handle, and an improved kickstand. It also has four intuitive modes: Hold, Stand, Tilt, and Hang, so users can be more flexible and dynamic with it. "Hold" allows users to hold the tablet with a firm grip; this is especially useful when showing photos to others. "Stand" allows users to watch movies and shows, especially with the kickstand and Dolby front speakers that allow for a full viewing experience. With "Hang," users can record and make videos.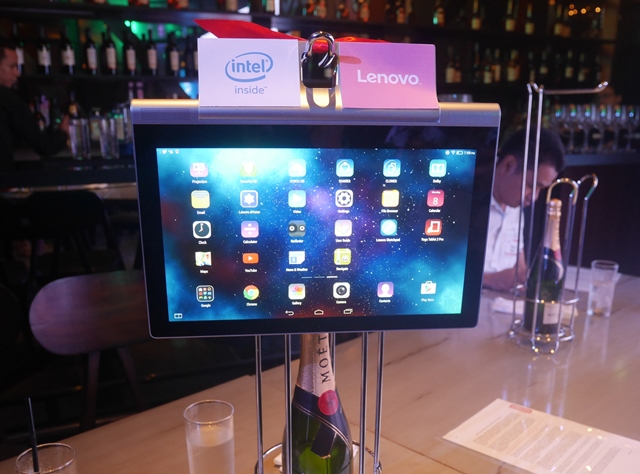 The Lenovo Yoga Tablet 2 also has a high-definition 8MP rear camera with f2.2 wide-aperture lens, advanced glare-reducing glass, as well as a BSI 2 sensor, so users can instantly take high-quality selfies. It has a sports dual band Wi-Fi and a micro USB port with OTG connect that allow users to charge their phones with a separate cable. The Lenovo Yoga Tablet 2 has an Android 4.4 system for a great touchscreen experience. It also boasts of powerful performance with an Intel processor.
MJ and Markki on the Lenovo Yoga Tablet 2
What features of the Lenovo Yoga Tablet 2 are MJ and Markki especially excited about? MJ loves using it when hanging out with her family, especially when she's cooking and baking with them. The "Hang" mode allows her to view recipes. She also uses it when she travels and catches up with beauty queen friends. She said that taking selfies and group photos are a breeze with the tablet's front and back cameras.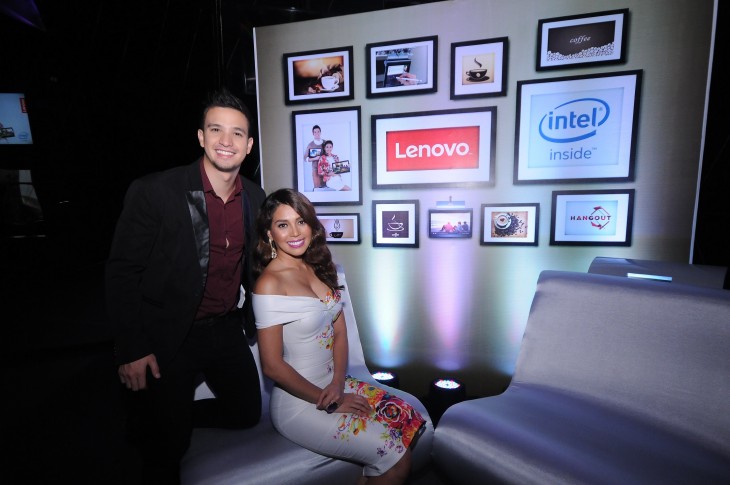 Markki, on the other hand, likes using the Yoga Tablet 2 to record jamming sessions with friends. He also uses the "Tilt" mode when he plays with apps. The mobility of the tablet is also perfect for when he updates on social media.
Do you want to hang out overnight with MJ and Markki in Ilocos, and win a full travel package for two, for three days and two nights? The promo is ongoing until July 15. To learn more, visit Lenovo Philippines on Facebook. You can also join the conversation using the hashtags  #betterway and  #hangout.
Melissa G. Bagamasbad
Dark chocolate, dogs, and adventure are just some of Mel's passions. Aside from doing her best to live life to the full, she plans on writing her own fiction one day.