Jules Ruizol
Jules' main passion lies in performing, whether it's singing, dancing,…
[video src="https://www.instagram.com/p/BfwdFien8HG/?taken-by=_maartsy"][video src="https://www.instagram.com/p/Bf0bkqtACfi/?hl=en&taken-by=craftmnl"][video src="https://www.instagram.com/p/BflDls6DGm3/?hl=en&taken-by=heykessy"]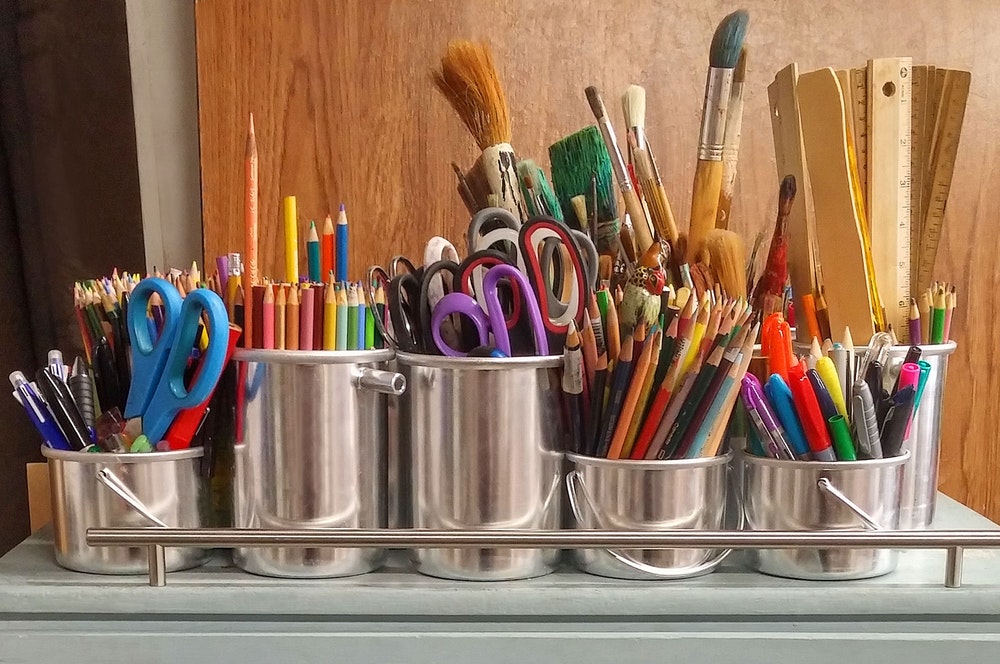 Summer for me, as a kid, was never spent lulling away time. More than the out of town getaways with the family, I also looked forward to my summer classes.
From grade school to college, I have spent my summer breaks doing all sorts of things like dancing, performing, learning how to play an instrument, and making arts and crafts – any summer activity my younger self could get my hands into to bust boredom.
Now that I'm a young professional and summer break doesn't exist anymore, I make the most out of my free time with random hobbies that I either picked up when I was younger or recently dabbled in. Truly, learning doesn't end outside the school and after graduation.
The Manila art scene offers a lot of creative opportunities for makers and hobbyists who want to continue learning new things and broaden their skill set. Today, I'll be featuring some communities and organizations dedicated to art and some upcoming workshops they will be holding.
MAARTSY
Located in Salcedo Street, Makati City, Maartsy aims to be the go-to hub for weekend artists. The studio offers arts and crafts workshops all year-round, so you will never run out of opportunities to learn something new.
This March, Maartsy has a very interesting set of classes lined up. On March 11, you can learn how to achieve a vintage piece by aging and distressing reclaimed wood. On March 18, you can create your own kikay kit staples by using natural and organic ingredients. Learn how to DIY blushes, lip tint, lip balm, and other makeup essentials.
Craft MNL
Craft MNL in Arnaiz Avenue, Makati offers a haven for both creative entrepreneurs and hobbyists to learn, create, share, and celebrate their work. They have a cozy workshop space that offers weekday and weekend classes.
Some of their classes include the Japanese art of the Itajime Shibori, a dyeing technique that makes use of pleating, blocking, and shaping fabric to create beautifully dyed patterns. There's also a crash course in interior design for those who want to learn the basics of home renovation, like basic furniture arrangement, harmonizing color palettes, and decorating interiors. Both classes will take place on April 14, 2018.
Hey Kessy
Hey Kessy is an independent art and crafts store with branches in Quezon City and Muntinlupa, but they also regularly invite creative entrepreneurs to hold workshops.
On March 17, Hey Kessy will be holding a silver calligraphy workshop – think basic pen calligraphy, but transformed into silver jewelry. Participants will get a chance to have their beautiful handwritings crafted into intricate jewelry delivered to their door after the workshop.
Are you ladies looking forward to these workshops? Tell us more about your favorite summer activities and hobbies in the comments section.
Jules Ruizol
Jules' main passion lies in performing, whether it's singing, dancing, or acting. Her music preference ranges from obscure indie bands to addictive KPop acts. She balances being girly and geeky with her obsession with makeup and tabletop games. Wes Anderson is the only director that matters.