Marian Bartolome
Marian is an interior designer turned freelance writer who loves…
We Filipinos have long been known for our musical chops, but if there's another industry we're very much recognized in, it's furniture. Not only are creations by our local designers sought after in the international scene, our manufacturers have also become favorites of buyers from all over the world. You might not know it, but those chairs and lamps that you admire in swanky hotels and shops abroad could very well be the works of our kababayan.
That said, it's no surprise that this year's Philippines International Furniture Show has generated so much buzz. Running from March 13 to 16 at the SMX Convention Center, Manila, the PIFS 2015 features a wealth of furniture designers and manufacturers, all showcasing the best that our country has to offer. To make the show even more exciting, the organizers have invited Mary McDonald and Nathan Turner of the American TV series Million Dollar Decorators.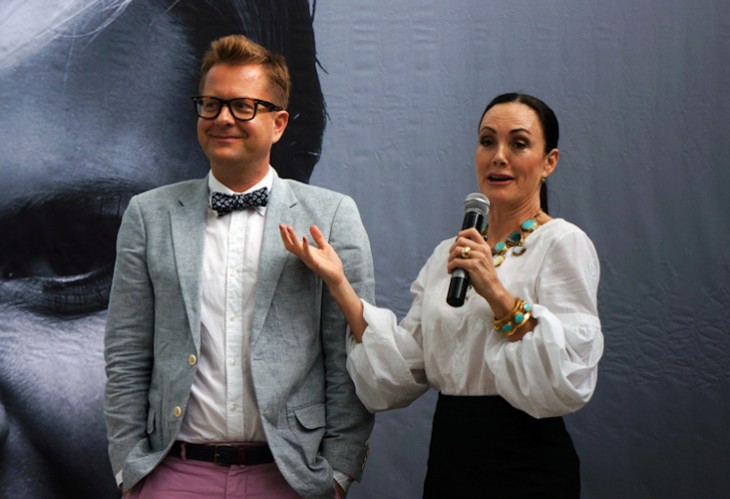 During the press conference on March 13, Mary and Nathan spoke of their excitement to be here and their love for Philippine furniture, particularly when it comes to the use of indigenous materials. Lucky participants were able to enjoy their free seminar on the use of Filipino furniture in the international scene and the latest trends in interior styling. Mary and Nathan also selected their favorite pieces among the many display booths, which you'll be able to identify by special ribbons.
So if you're looking to furnish your next project or are simply in need of a good dose of design inspiration, don't miss the PIFS 2015. Here are several booths to look forward to during your visit!
1. MCCA displays designer Miguel Aguas' furniture, lighting fixtures, and accessories made from local materials.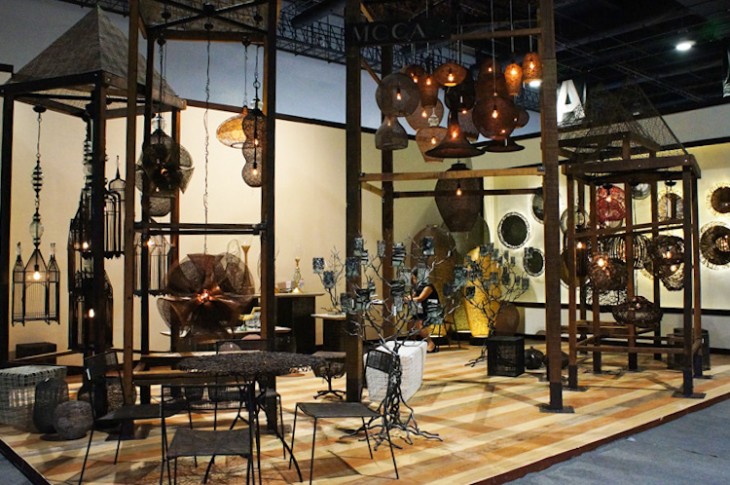 2. Costa del Sul recycles wooden furniture and makes them look new again with the use of colors and customized fabrics.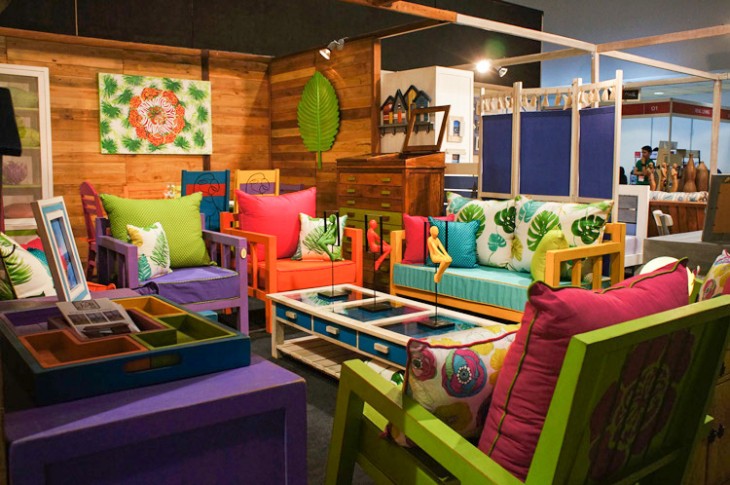 3. MAZE Manufacturing brings glam to any room with their eye-catching metal pieces.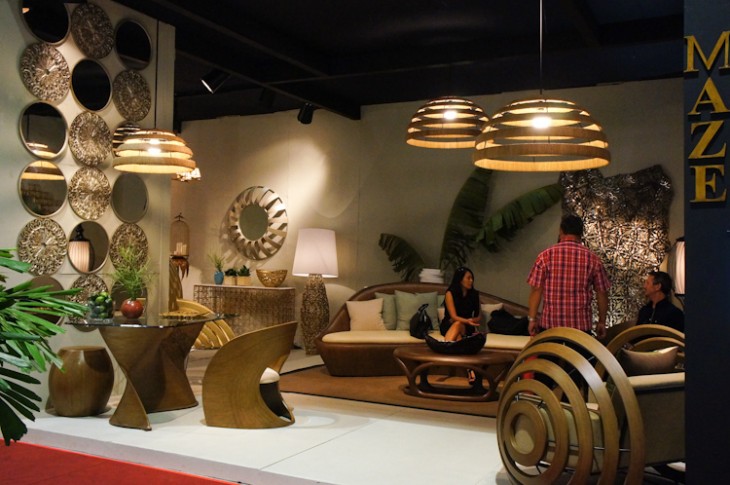 4. Wood takes on different colors, shapes, patterns, and forms in South Sea's Veneer Studio.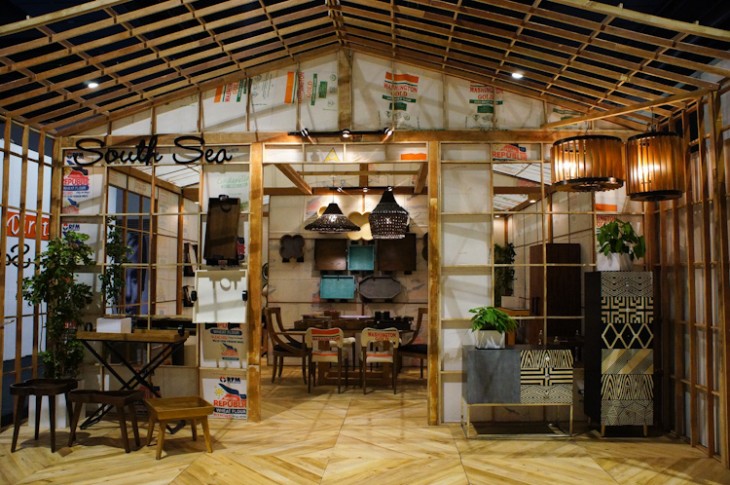 5. Obra Cebuana showcases unique furniture crafted from indigenous materials.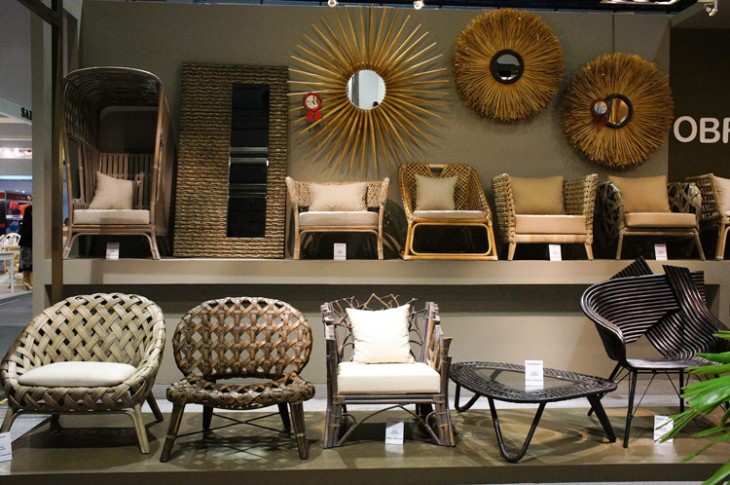 6. Locsin's eye-catching pieces serve both as furniture and art.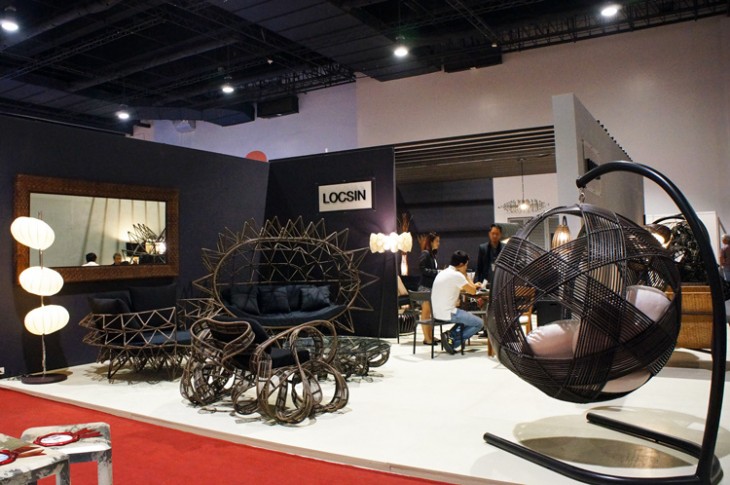 7. Chair or sculpture? Ann Pamintuan's organic furniture proves that you don't need to choose.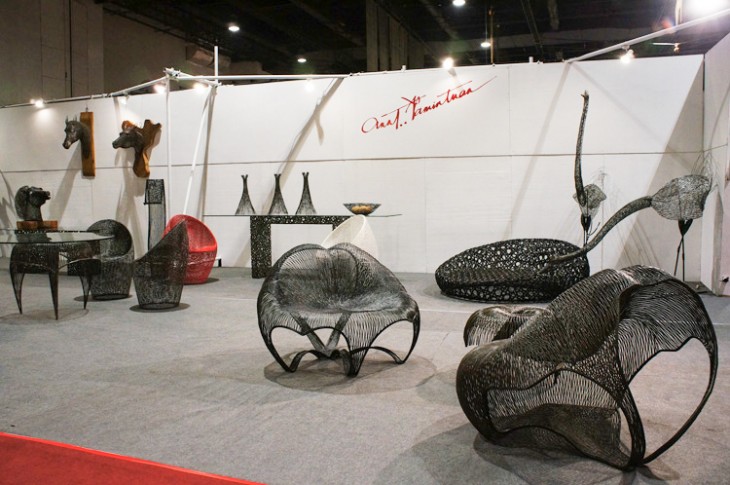 8. TN Philippines' classy lights, accessories, and furniture complement the modern flooring from Tile Expo.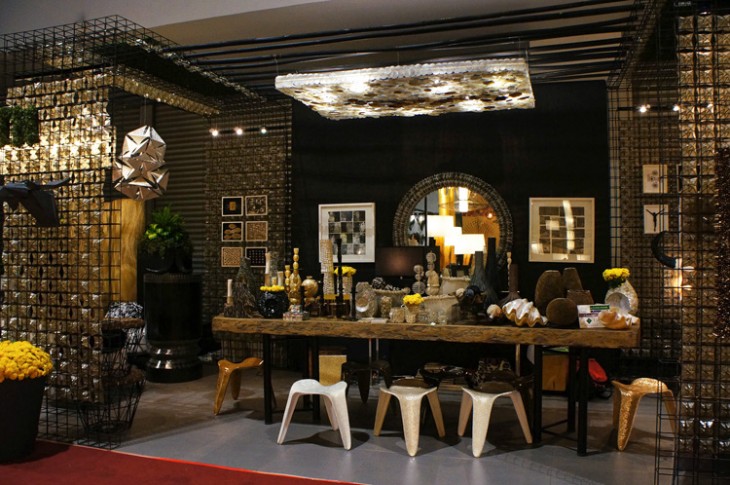 9. Vito Selma's creations are playful yet classy, with lamps that you can adjust and reshape.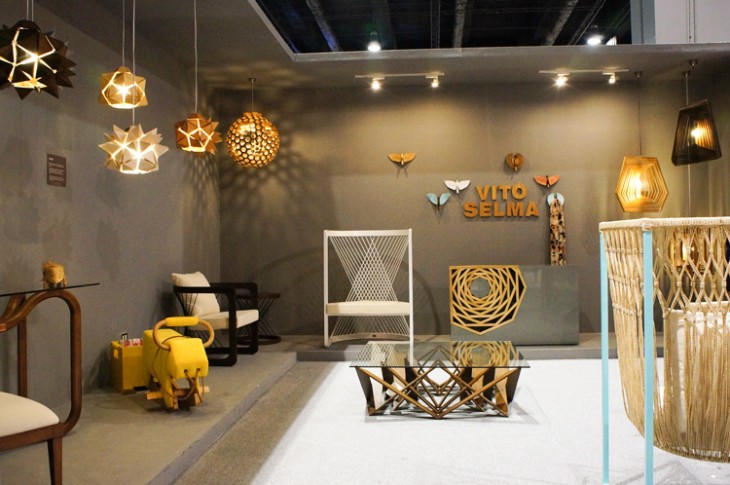 10. Feliix highlights unique lamps that are both functional and decorative.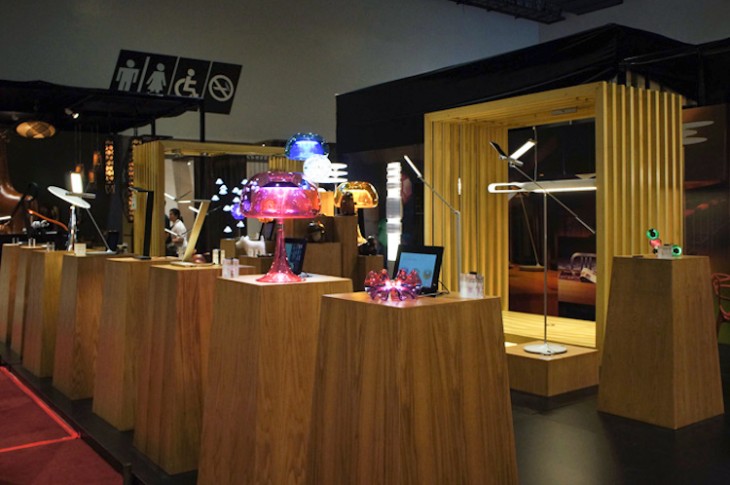 11. Local materials, traditional weaving techniques, and native artisans meet in envirosocial design company Hacienda Crafts.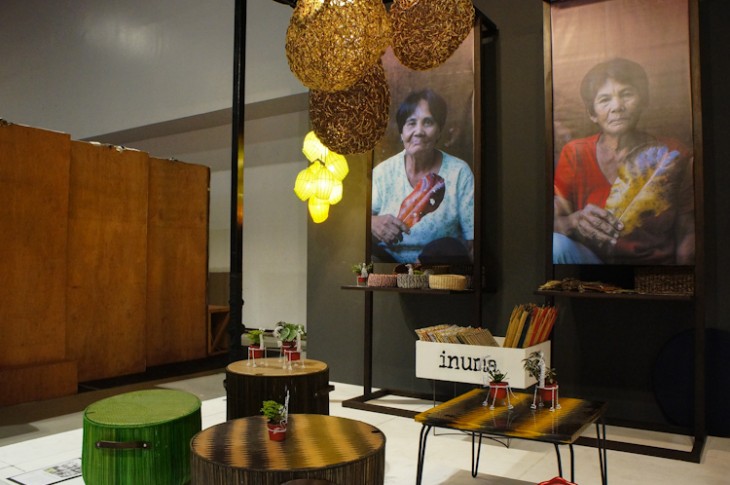 12. CALFURN showcases the many products that make them a popular furniture manufacturer and exporter.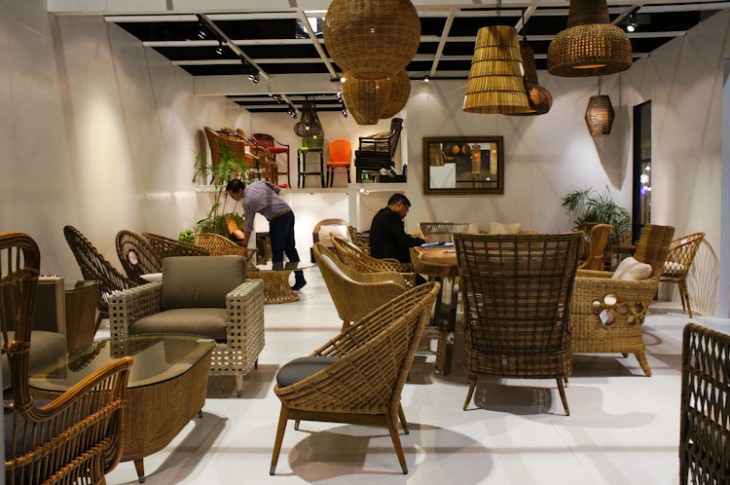 13. Sara Woodcraft Sweden appeals to those looking for a classic aesthetic in their furniture.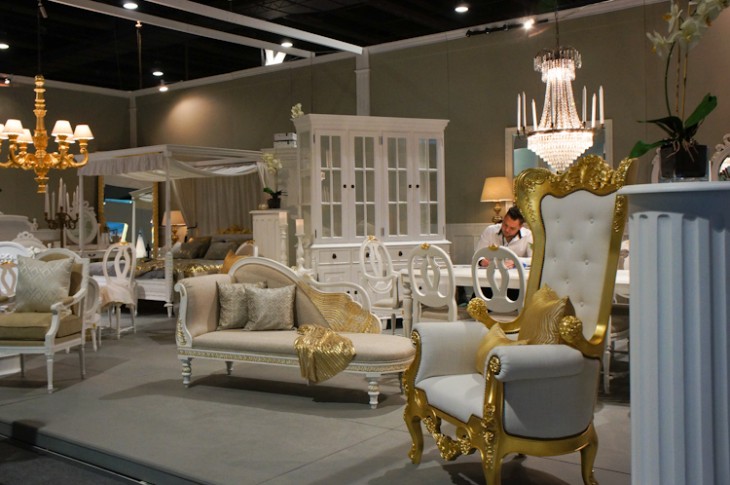 14. More Than A Chair shines the spotlight on timeless furniture pieces.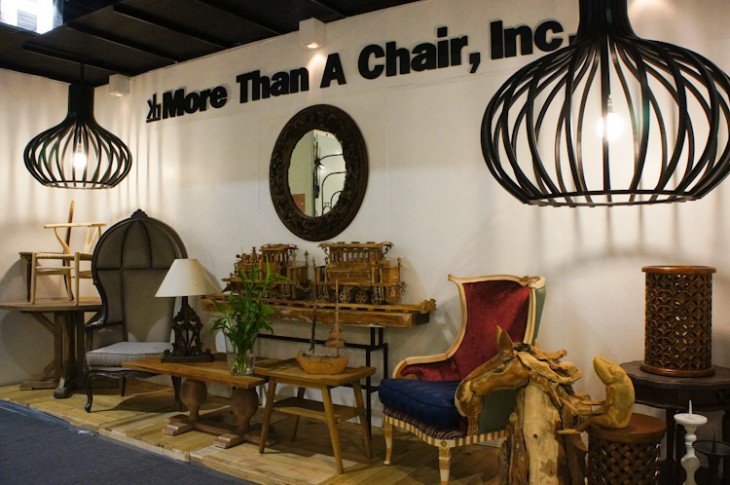 15. Travelers will love Prizmic & Brill's distinctive style that speaks of exploration and adventure.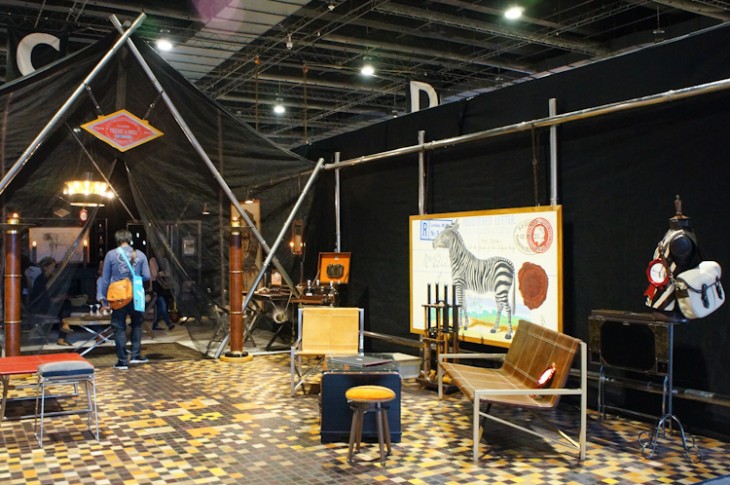 Photos by Marian Bartolome
Marian Bartolome
Marian is an interior designer turned freelance writer who loves exploring the world on her feet and through her Kindle. Her favorite things to write about? Travel, lifestyle, coffee, and happily ever afters.