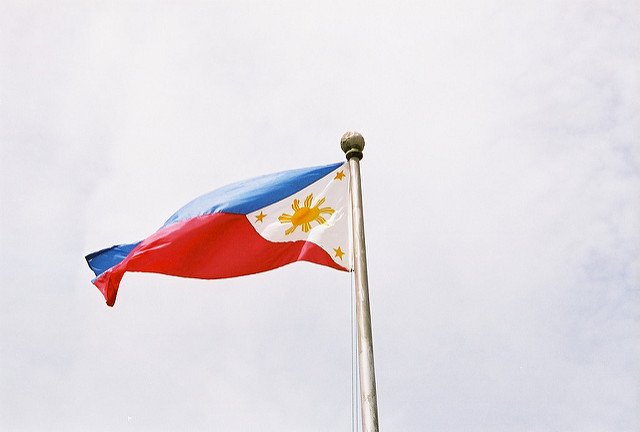 We've got another long weekend coming, thanks to our Independence Day! Perhaps, you've already booked a plane ticket for a quick getaway or planned to chill out with friends and family at home. But in case you're still free and want to celebrate our freedom as a nation, here are some Independence Day-themed events in Manila you should check out:
1. BGC Arts Center Festival: BGC LOVES LOCAL (BGC Arts Center, Taguig)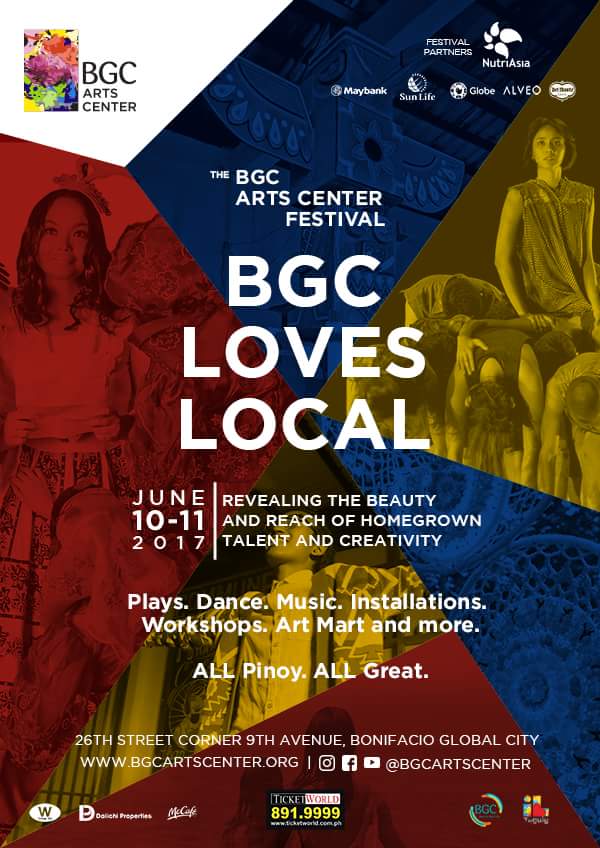 Celebrate Independence Day at the BGC Arts Center, and be amazed by the local talents we have. Watch one-act plays from Twin Bill Productions, Yugto Theater, and Dulaang Elyu, as well as improv shows from SPIT and Third World Improv. There will also be a showcase of Filipino music by the Philippine Opera Company and a whole afternoon of dance performances from the Philippine Street Dance Community. Plus, you can look around at the art installations of Venus Mar, Daniel Dela Cruz, ad Christine Faith Lopez, which are available all day long.
BGC LOVES LOCAL is on June 10 and June 11, 2017. Tickets for the performances are available at the TicketWorld.com.ph
2. May Mga Dapat Pang Punitin sa Pugadlawin (Conspiracy Garden Café, Quezon City)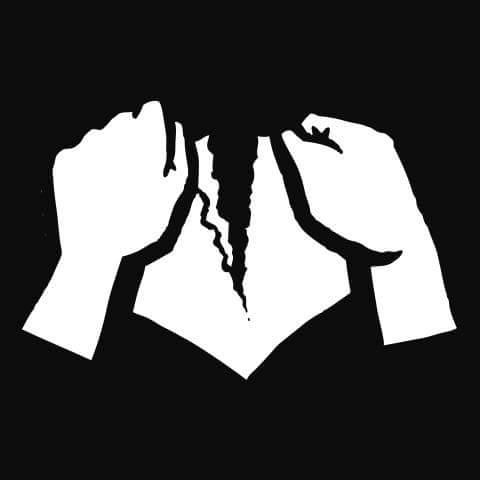 If you're a fan of spoken word performances, this event is a huge gathering of poetry groups you should not miss! Spend the eve of Independence Day with the poets from LIRA, Words Anonymous, Artidope, Dripped Poetry, Lapis Artcomm, and expect a night full of compelling, patriotic, and biting performances.
The event is on June 11, and the door charge is P100.
3. Paglulunsad: Seryeng Bayani at Aklat ng Salin (Gateway Gallery, Quezon City)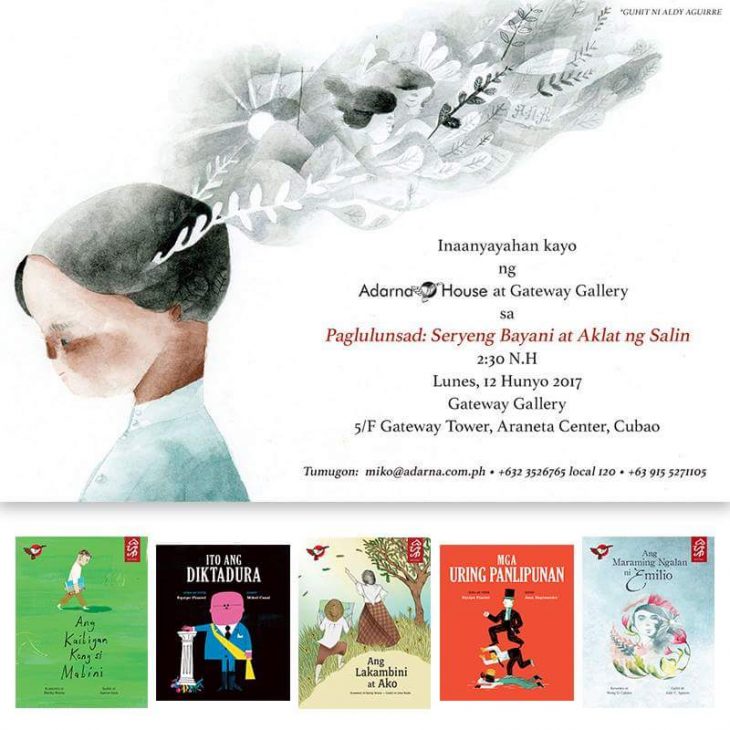 Adarna House has been a household name when it comes to children's books. In its upcoming event that falls on Independence Day, Adarna House will launch Seryeng Bayani (a selection of picture books about some of our Philippine Heroes) and Aklat ng Salin (a collection of Spanish short stories translated to Filipino). This event is perfect for avid readers, history buffs, and moms who want to introduce Philippine History to their kids in a fun, entertaining way. Plus, Lourd De Veyra will be there!
The event is free and open to the public. For inquiries, you can email to miko@adarna.com.ph.
4. Kwentong Bayan Omnibus' Glimpses of the True State of the Nation (Cine Adarna, Quezon City)

In case you would miss the events this coming weekend, you can still have a dose of Independence Celebration next week at Cine Adarna. On June 15, 16, and 17, Kwentong Bayan Omnibus will feature short films from 20 directors addressing various social and national issues. This is a rare chance to watch films from the likes of Jon Red, Nap Jamir, Topel Lee, Mervyn Brondial, Ellen Ramos, and Cynthia Paz in one sitting.
Tickets are available at the entrance lobby of Cine Adarna in UP Diliman, Quezon City.
5. Iyak-Tawa Para sa Bayan (Conspiracy Garden Café, Quezon City)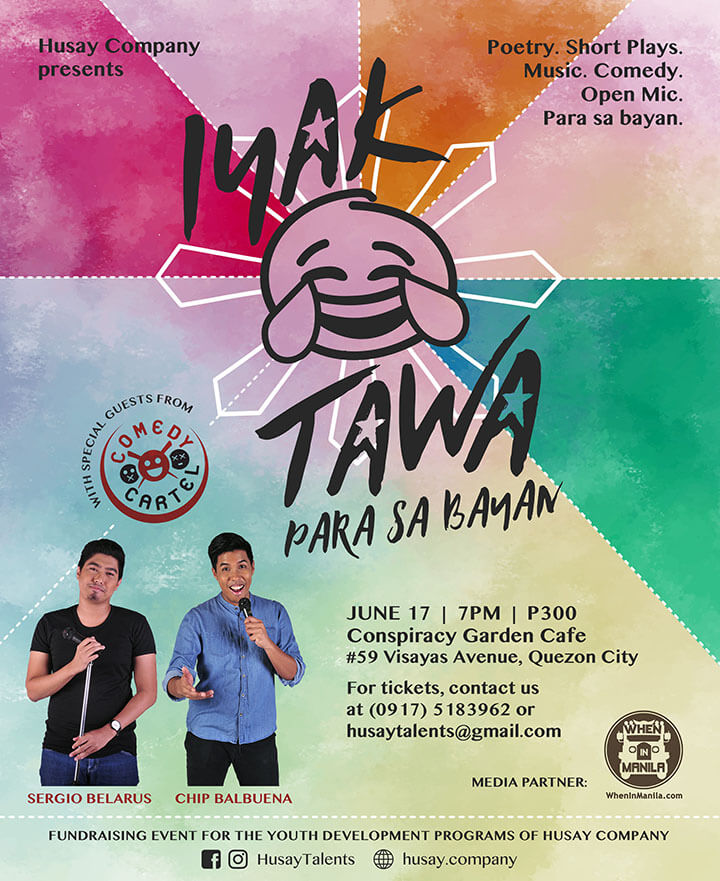 Here's another chance to feed your patriotic soul! Husay Company presents an open stage for those who want to express their love and frustrations to what's happening in our country today. In between the lineup of performances from young poets, musicians, and actors, there will be comedic acts from Chip Balbuena and Sergio Belarus of Comedy Cartel. Plus, there's an open mic session for anyone who just wants to pour their hearts out for our beloved nation.
Tickets are available for reservation. For inquiries, contact 0917-5183962.
These events aren't just fun and exciting; they'll surely remind you about the essence of Independence Day — acknowledging the valiant efforts of our heroes who have fought for our freedom, as well as the continual fight for a more progressive nation.
So, come on, be part of the celebration!
Berna Sastrillo
She's a web content writer, a playwright, and the author of the children's novel, Detective Boys of Masangkay: Ang Mangkukulam.