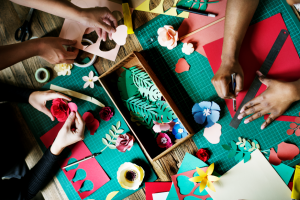 February isn't just the month of love — it is also, in fact, our National Arts Month as declared through Presidential Proclamation No. 683 signed in 1991. If you want to be part of this month-long celebration of arts and culture (or have a not-so-cliché Valentine's date this year), here are some events in Manila you should check out:
Pasinaya Open House Festival 2018 (February 3 and 4)

This yearly open house art festival by the Cultural Center of the Philippines (CCP) is a two-day celebration of Filipino arts and culture. Just for P50, you can enjoy a variety of films, plays, music performances, dance shows, and art exhibits by Filipinos artists. Score rare pieces, too, as artists and craftsmen will sell their own merchandise at trade booths set up outside the CCP building.
Here's an insider tip: instead of paying a minimum of P50 donation to enter the festival, purchase a P300 Pasinaya baller. With this baller wrapped around your forearm, you can avoid long lines, get the best seats in the house, and watch as many performances as you want.
Graphika Manila 2018 (February 3 and 4)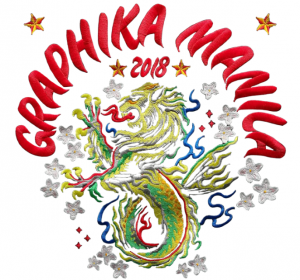 Graphika Manila is one of the most influential events in art and design in Asia. Every year, this two-day conference welcomes thousands of attendees and treats them with talks, art displays, and more. If you appreciate art and is passionate about design (even if you're not a professional designer or an art student), you are invited to this distinctly inspiring conference.
For this year, Graphika Manila has an interesting set of speakers. These include artist and best-selling Filipino author Abbey Sy, NYC-based designer, artist, and author Adam J. Kurtz, and renowned creative director and designer, Evan DeHaven.
Fringe Manila 2018 (February 7 to 25)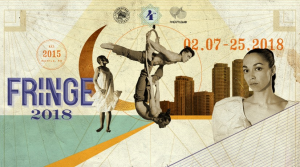 If you're craving for unique theatres, improvs, contemporary dances, pop-up art exhibits, magic shows, and art battles, then Fringe Manila 2018 is the perfect art festival for you. This yearly community festival is uncensored and noncurated, showing you the freshest, most daring, and groundbreaking art pieces and performances in the capital.
In line with the celebration of National Arts Month, expect some Fringe Manila 2018 shows to collaborate with other art events and venues this February. Watch out for the full list of shows and venues.
Manila Biennale: OPEN CITY 2018 (February 5 – March 5)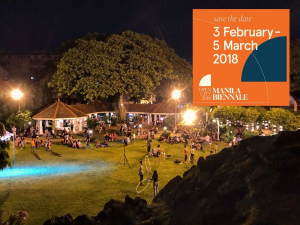 Set within the walls of Intramuros, the Manila Biennale: OPEN CITY 2018 is a month-long festival focused on art that will open avenues for open dialogues. The theme, OPEN CITY, is a homage to the walled city's beginnings in the time of Galleon Trade when Manila opened itself — its products and people — to the world. This festival invites you to wander around Intramuros and witness plazas, museums, and halls transform into performance venues, pop-up art shops, art exhibits, and more.
Other than these huge events, there will be more shows in various artist cafes and shops in different corners of Manila for the entire month. This means you have plenty of opportunities to show your love for arts and join the celebration of the National Arts Month.
Berna Sastrillo
She's a web content writer, a playwright, and the author of the children's novel, Detective Boys of Masangkay: Ang Mangkukulam.