Tazeana Joandre
When she's not writing, Tazeana spends her day YouTubing cat…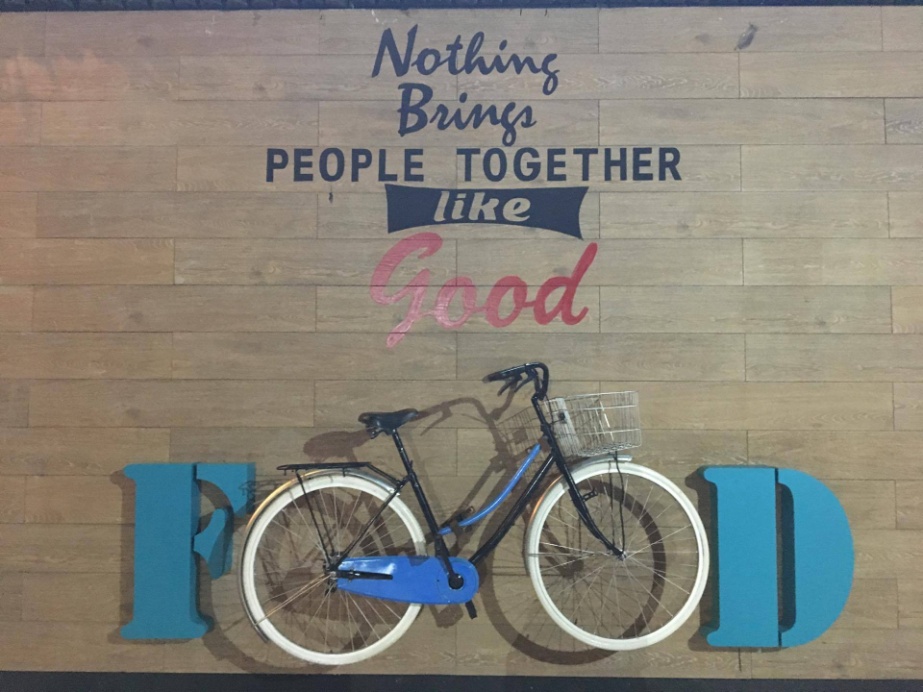 As a pathological introvert, I found food parks a venture that required physical and mental preparation.  There are too many voices and too many elbows I didn't want to rub with.  But, something about the newly opened North Hive Food Park made things a little less demanding and a little more effortless.
Located at Don Faustino St., Quezon City, North Hive is the newest and the only food park in Don Antonio. It's so new that you still get a whiff of fresh paint and some stalls are still under construction.
"This jewel is a haven for those seeking new gastronomic experiences," it says on its Facebook page.
The concept behind North Hive is food park meets weekend bazaar.  Currently, there are about 20 food stalls, some garden games, and little pockets of greenery. So, imagine eating in a neighborhood in QC and feel like you're somewhere in Tagaytay. It's quaint, it's relaxed, and it's just enough to get couch lovers like me, well, out of the couch, and into the world.
The Sunken Dining Area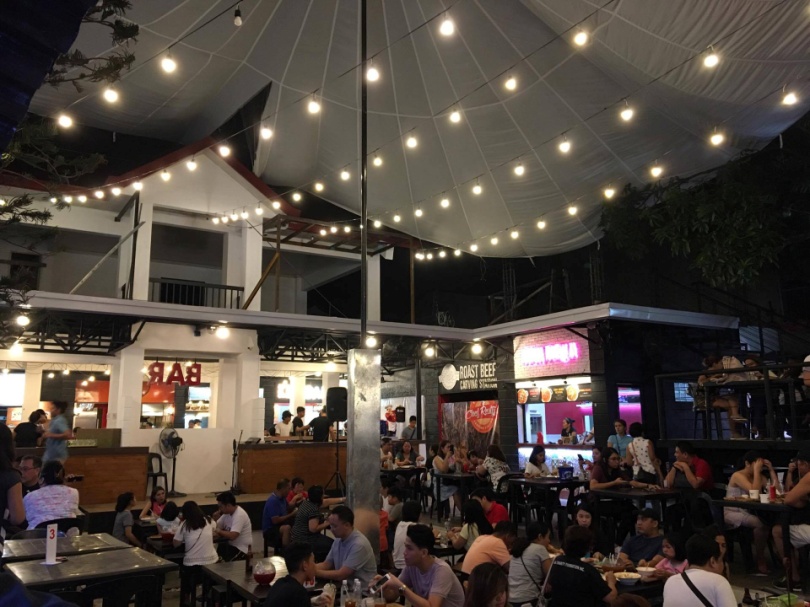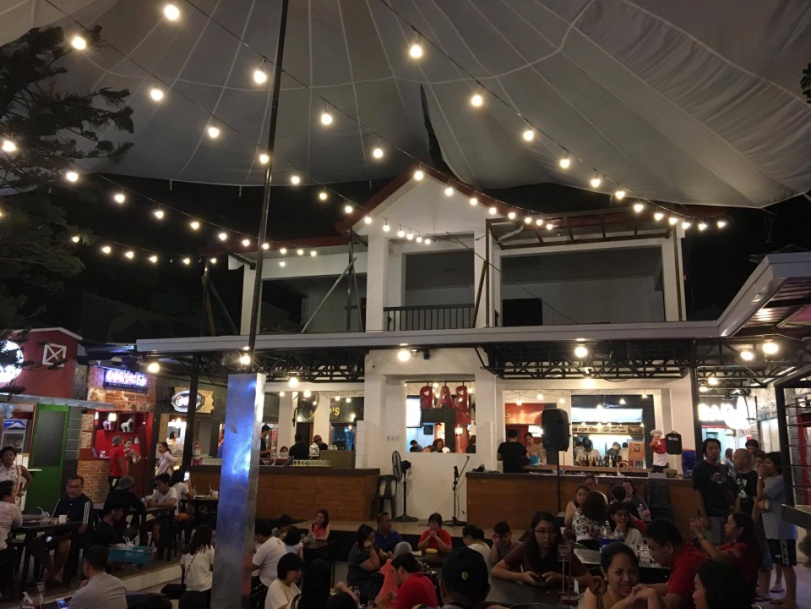 One of the reasons North Hive isn't your "typical" food park is its unique dining setup. Upon entering the park, you are greeted by a long line of food stalls, the decadent smell of roasted meat, and in my case, a jolting sense of happiness and contentment.
Then, digging deeper into the hole, that's when you start to notice the distinct arrangement of dining areas. The three tiers that separated diners: ground, underground, and second-floor alfresco. Your choice depends on the availability of tables.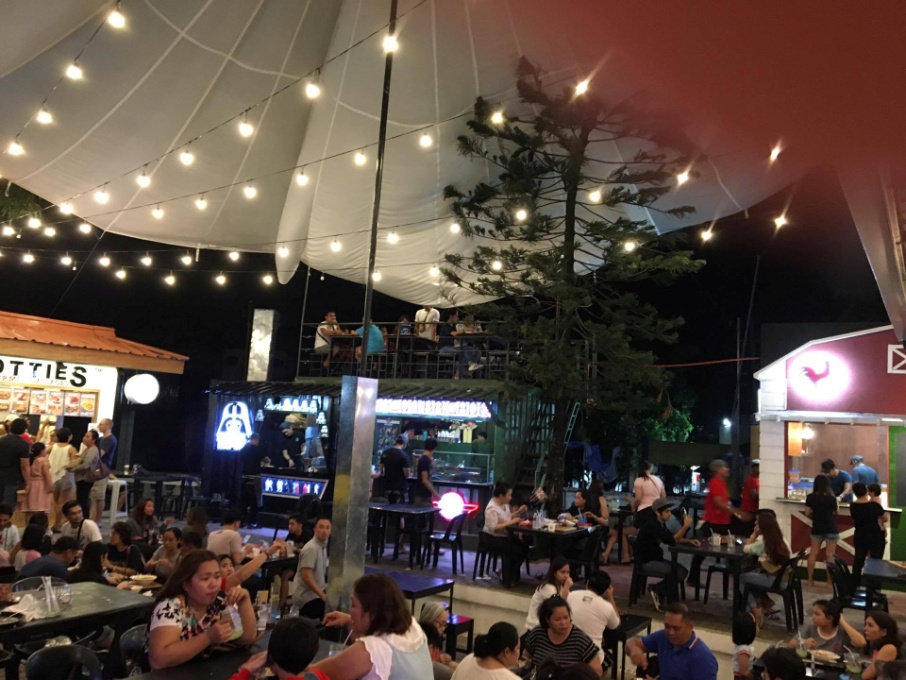 What I Stuffed My Face With
There were about 20 open stalls when I came, so you could imagine how hard it was not to try all of them. With a P2K budget, here's what I got:
Samgyupsal from KingBap
Rating: 7/10. Meat is a little too dry. Could be better if they had larger portions of sides and juicier pork and beef. But nothing pleases me like the struggle of stuffing a lettuce wrap into my mouth. Overall, pwede na.
Mixed Sausages from Hotties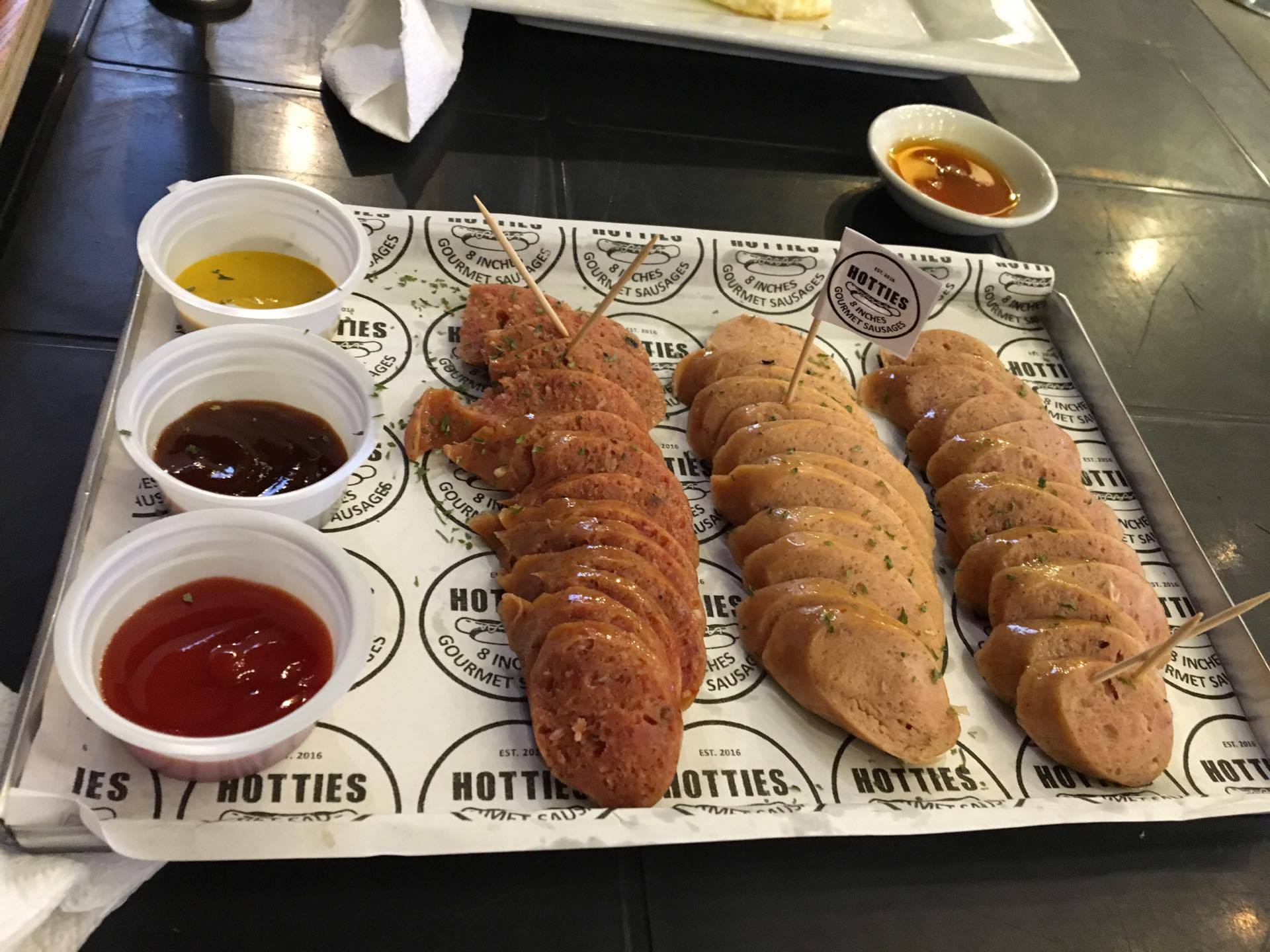 Rating: 8/10. The sausages were okay, but the magic lies in the sauces. The presentation could be better. (At least give us an actual fork?)
Tom Yum Soup from Mangkok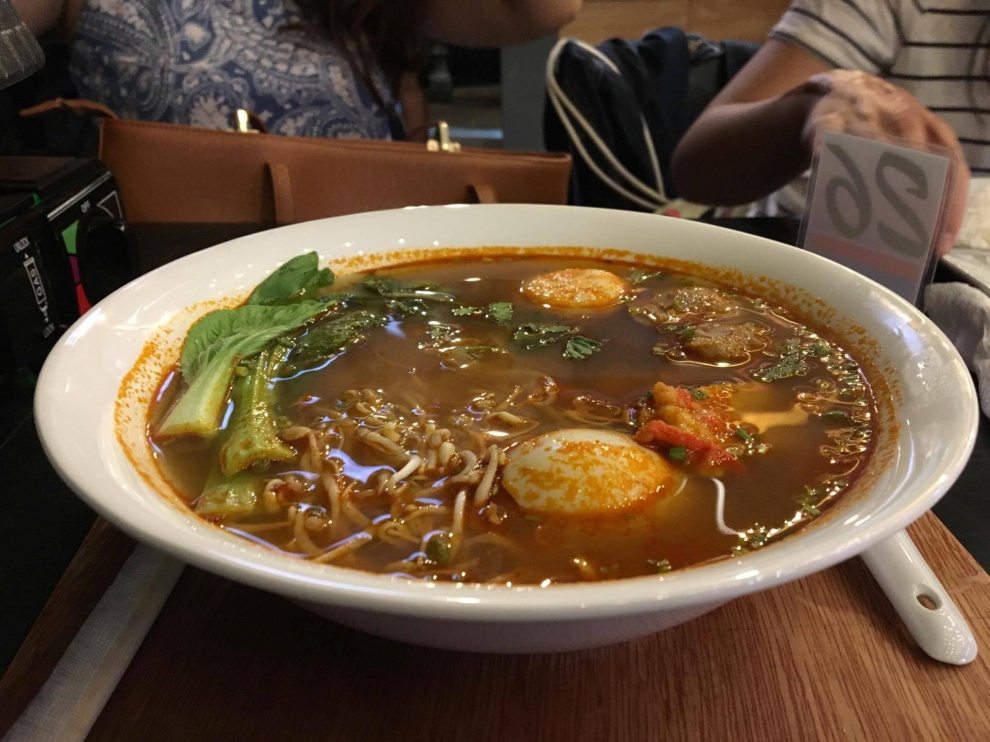 Rating: 7/10. Soup tastes like authentic Tom Yum, but the flat, wide noodles were not my favorite. What I like about it is you can customize some of the ingredients to your preference.
Blue Lemonade from The Bar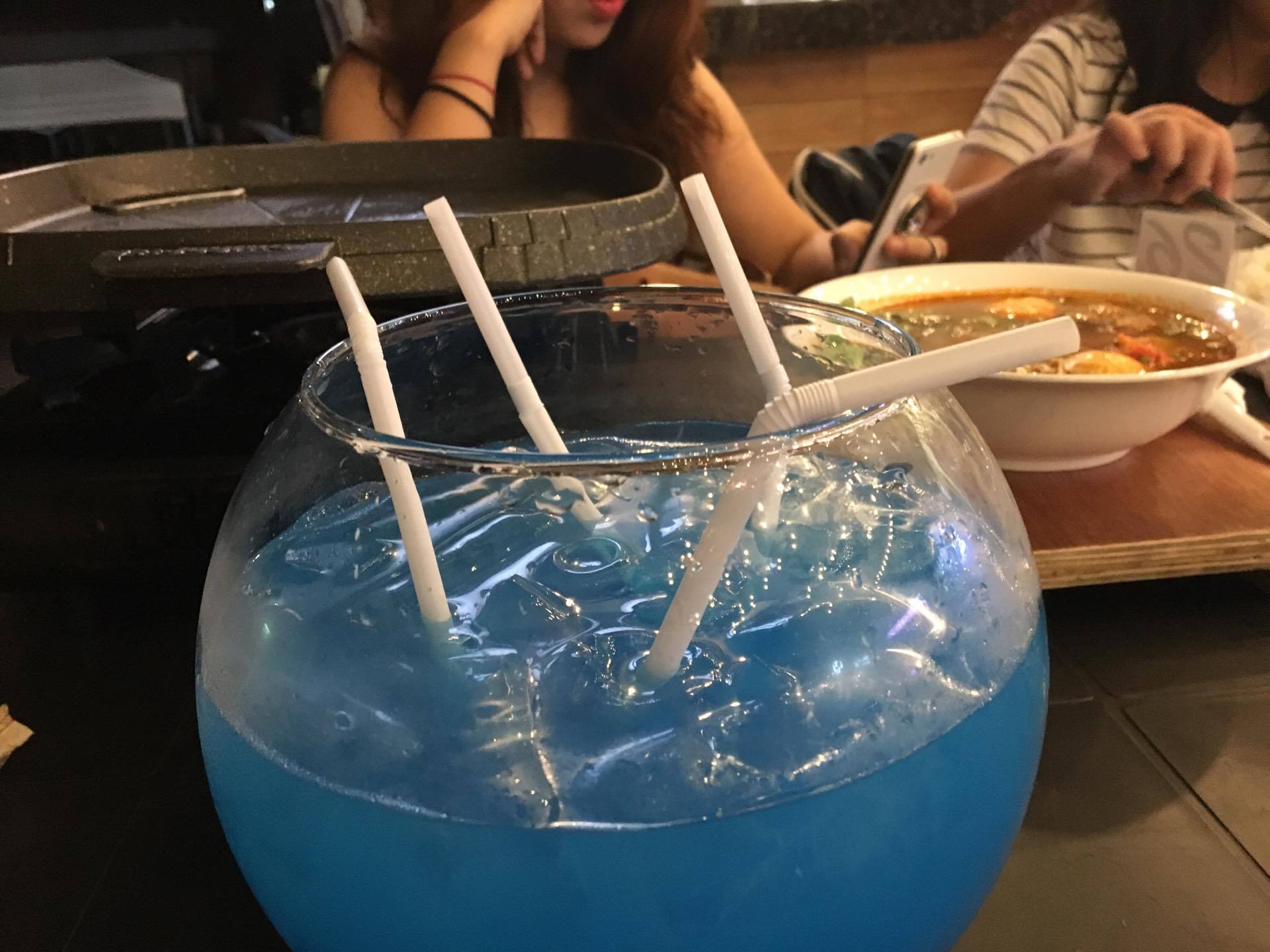 Rating: 10/10. I give this a perfect score, because this fish bowl of a drink is literally called a "fish bowl" (how adorable is that?) and at Php150, it can quench the thirst of four people.
Burger from Grilled Chilled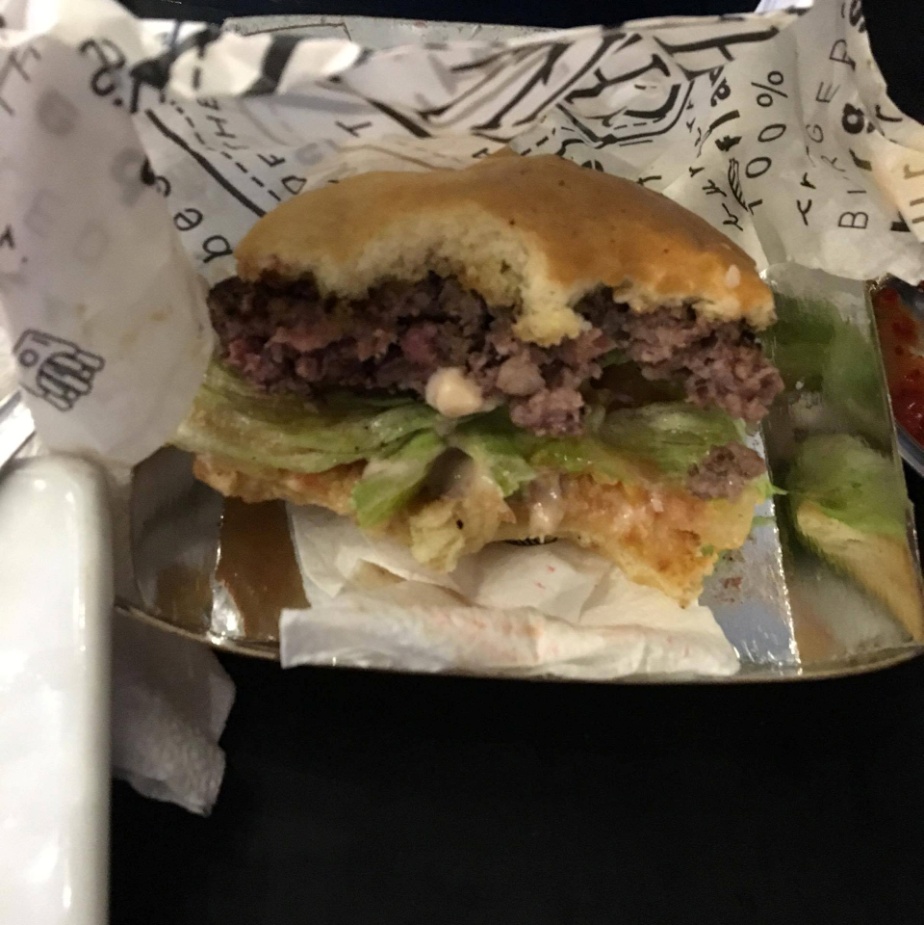 Rating: 6/10. Not a fan of burgers to begin with, I'd give this a mellow 6. My sister would disagree.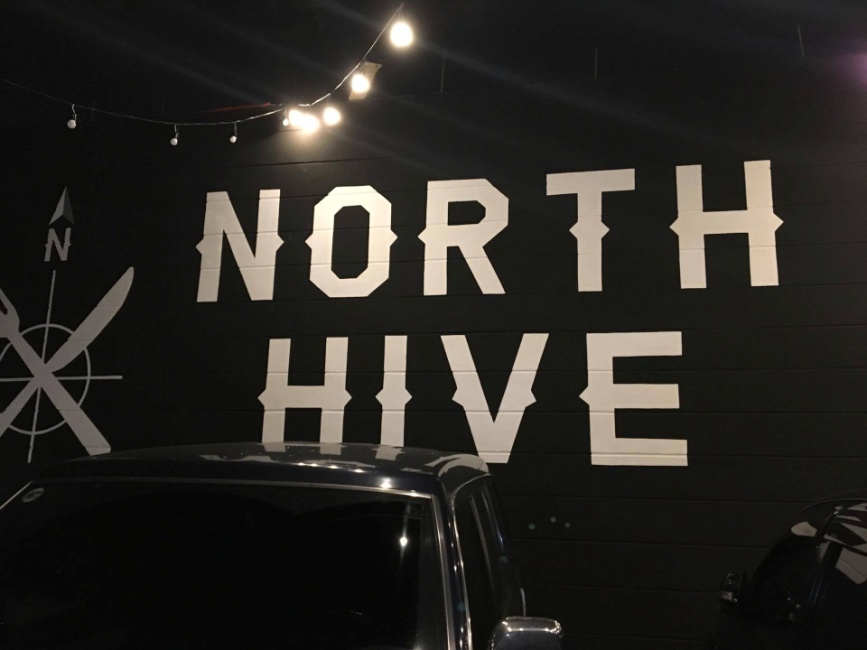 According to their FB page, the park also has games like life-size chess, giant jenga and ring toss, but who would think to play when you're busy enjoying food?
Overall, I'd consider my experience at North Hive a pleasant venture, because it's festive without trying too hard. It's loud, but not too loud. It's fancier than most food parks I've been to, but not fancy enough to be annoying.
My advice: free up one of your weekends this month, get off the couch, and join the bees in the Hive.
Tazeana Joandre
When she's not writing, Tazeana spends her day YouTubing cat and dog videos and daydreaming about Jollibee fried chicken.