Myra Mortega
Myra is a writer and an editor. She has penned…
Summer is officially over, as rain showers are becoming a regular occurrence in the country. And what better way to welcome the rainy season to chill out with new treats?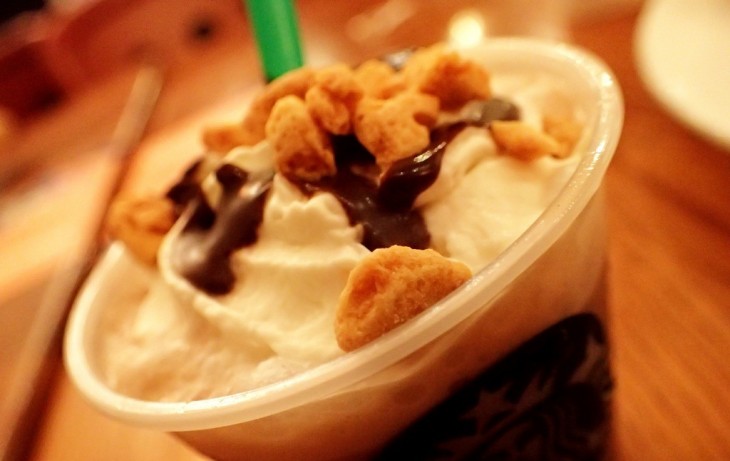 From July 28 to September 14, 2015, Starbucks will be offering two new beverages, a new food selection, new cards, plus a new loyalty program. Check out the details below:
2 New Frappuccino Blended Beverages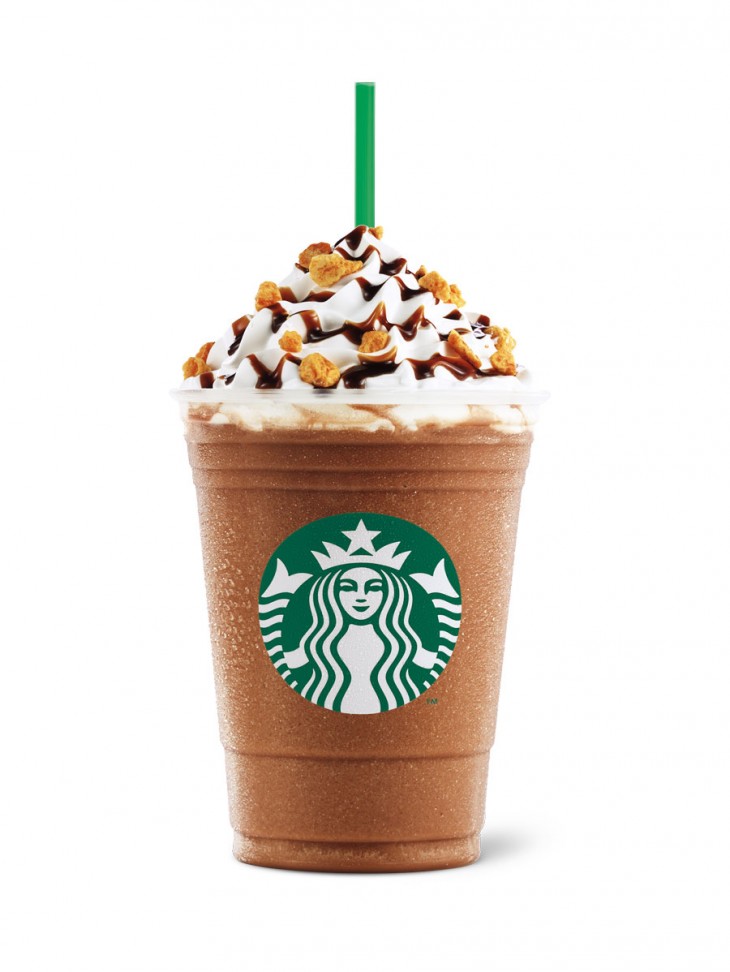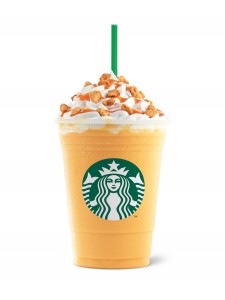 The new beverages feature a common ingredient: honeycomb. The mocha frap is given an upgrade with the Honeycomb Crunch Mocha Frappuccino Blended Beverage (P165/Tall, P175/Grande, P185/Venti) which is drizzled honeycomb for a crunchy twist. The Orange Honeycomb Crunch CreamFrappuccino Blended Beverage (P165/Tall, P175/Grande, P185/Venti) combines the citrus flavors of orange cream and orange bits with the crunchy kick of honeycomb.
4 New Starbucks Cards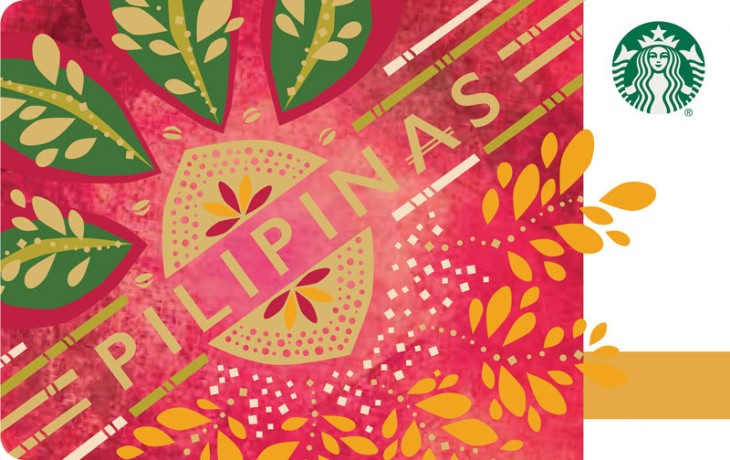 Last year, Starbucks released the first ever Philippine Starbucks Card, which features the Philippine eagle. This time, Starbucks is rolling out the 2nd Edition Philippine Starbucks Card, which highlight's the country's colorful fiestas and celebrates Starbucks Card's second anniversary in the country.
Those who purchase the 2nd Edition Philippine Starbucks Card with a P1,000 load also get to receive a free Grande beverage as a bonus.
In addition, three core Starbucks cards also get a facelift with new and vibrant designs, all available with an initial load of P300.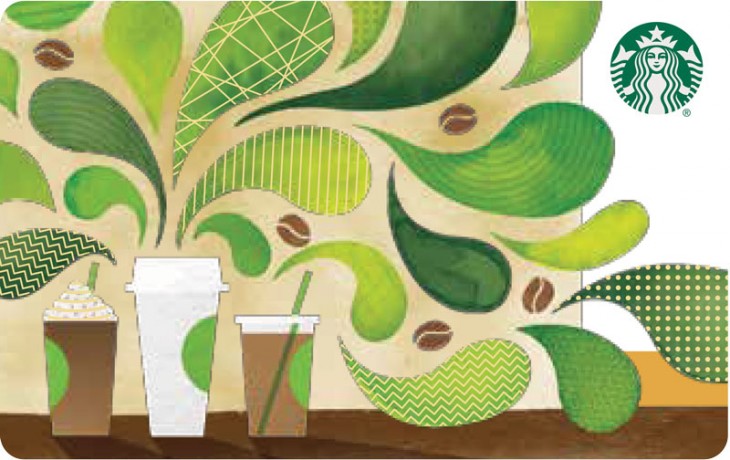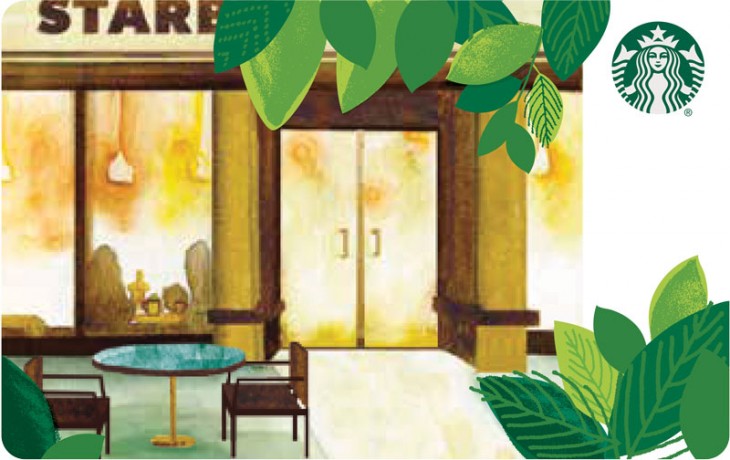 Starbucks Card holders can also look forward to the Buy One, Get One offer in celebration of the Starbucks Card's 2nd anniversary. Customers could avail this promo when purchasing an Iced Americano, Iced Latte, Iced Mocha, Iced White Mocha, or Iced Caramel Macchiato using the Starbucks Card on August 6, 2015.
11 New Food Offerings
The Mango Float Cake (P140/slice, P1,350/whole) combines sponge cake, crispy meringue, mango custard, and vanilla pistachio cream in every slice. This might just be your next go-to dessert.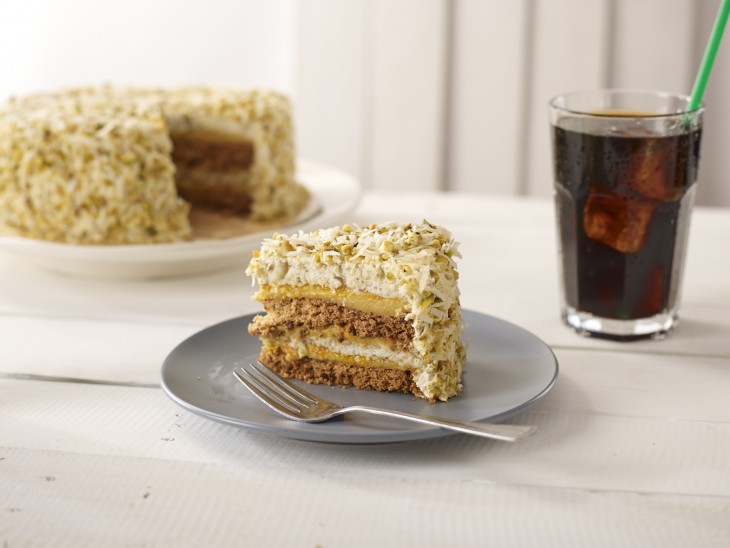 Looking for an instant pick-me-up? You might want to turn to the White Chocolate Very Berry Cookie (P70), which is a heavenly mix of white chocolate, cranberries, blueberries, strawberries, and walnuts.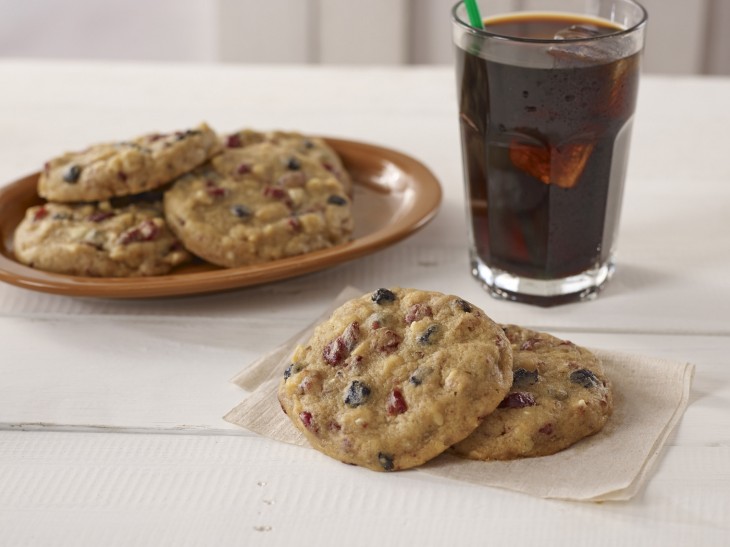 The Banana Chocolate Fritter (P60) is a delightful mix of chocolate, banana, and vanilla.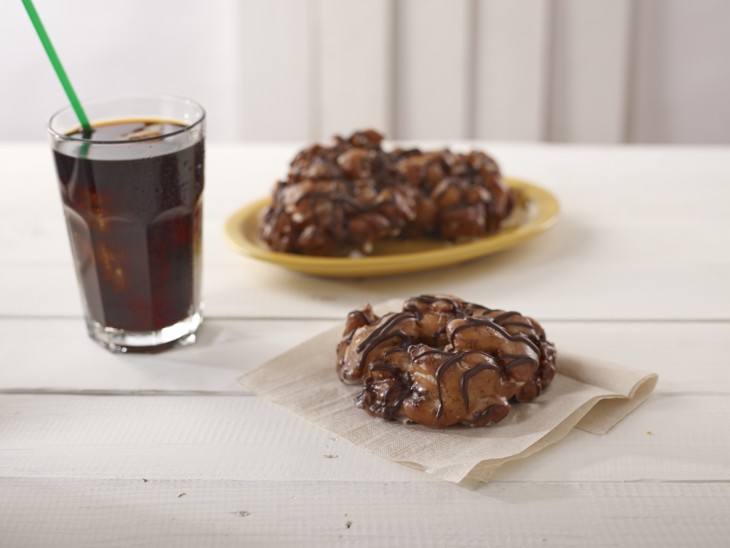 Looking for savory options? You might want to try the Chicken Bun (P65), which features a soft bun with yummy chicken filling.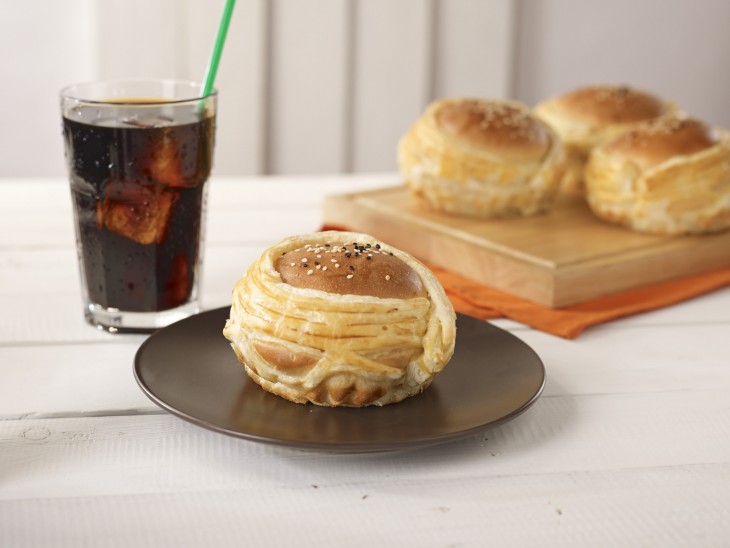 There's also the Grilled Lamb Kofta Wrap (P165), which features grilled lamb meatballs, fried potatoes, and garlic sauce in tortilla wrap.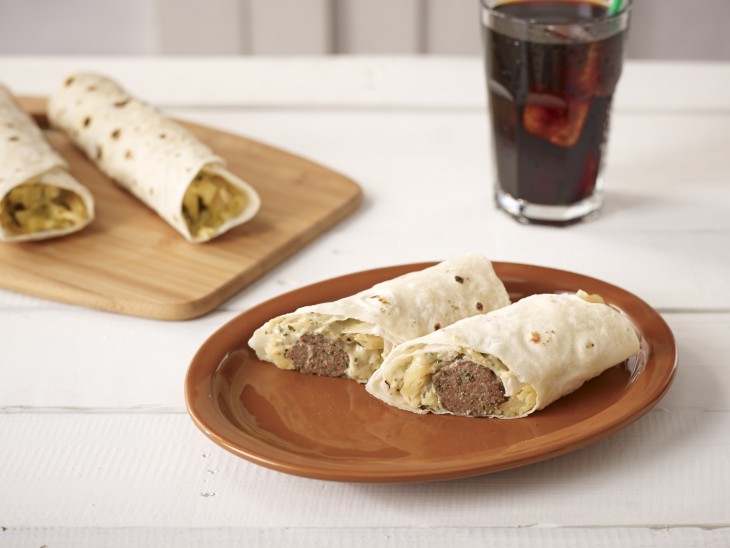 Starbucks is also rolling out new lunch sandwiches starting on July 28. The Chicken Pesto and Shiitake Mushroom Melt (P175) on Flat Bread features chicken breast fillet, shiitake mushroom, Emmenthal cheese, and pesto sauce sandwiched in Ciabatta bread.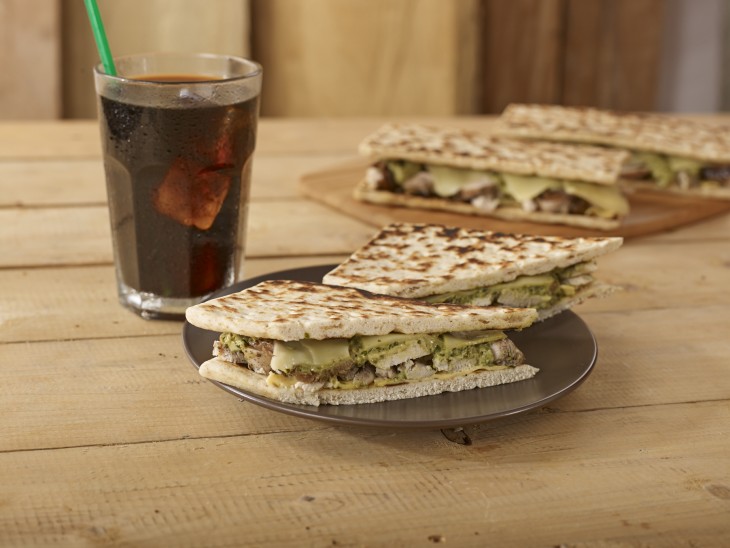 The Four Cheese and Garlic (P165) combines Emmenthal cheese, mozzarella, cream cheese, and cheddar cheese with roasted garlic, topped on whole wheat bread.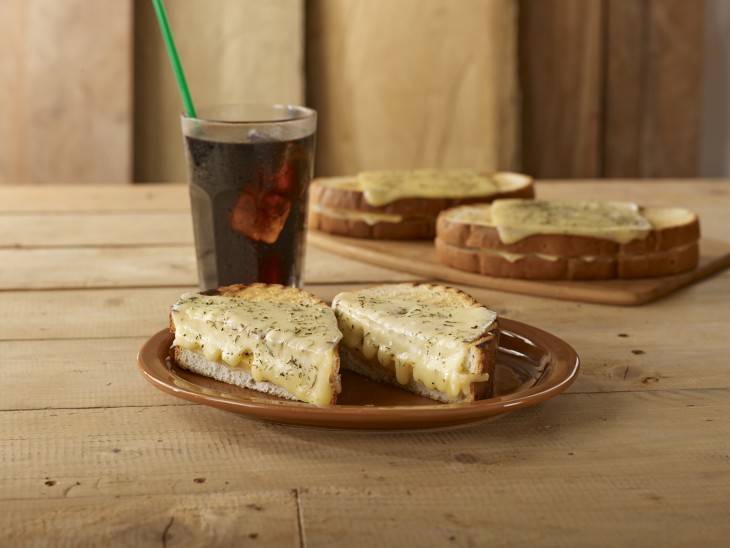 The Meatloaf on Cheese Focaccia Bread (P175) offers generous servings of sliced meatloaf with mozzarella cheese and Italian tomato sauce, sandwiched in cheese focaccia bread.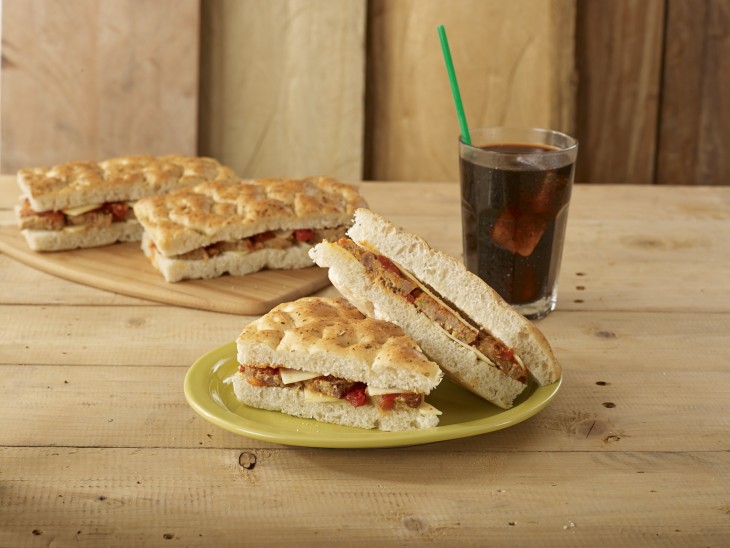 The Tuna Salad on Pumpernickel Bread (P180) features tuna flakes, Emmenthal cheese, and hard-boiled egg on Pumpernickel bread.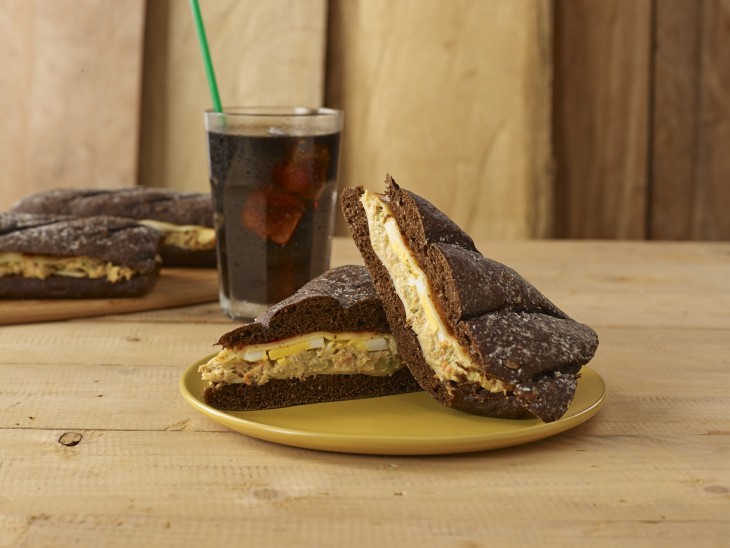 The Tomato Mozzarella and Basil on Flat Bread (P165) features tomatoes, mozzarella cheese, basil, and pesto sauce on flat bread.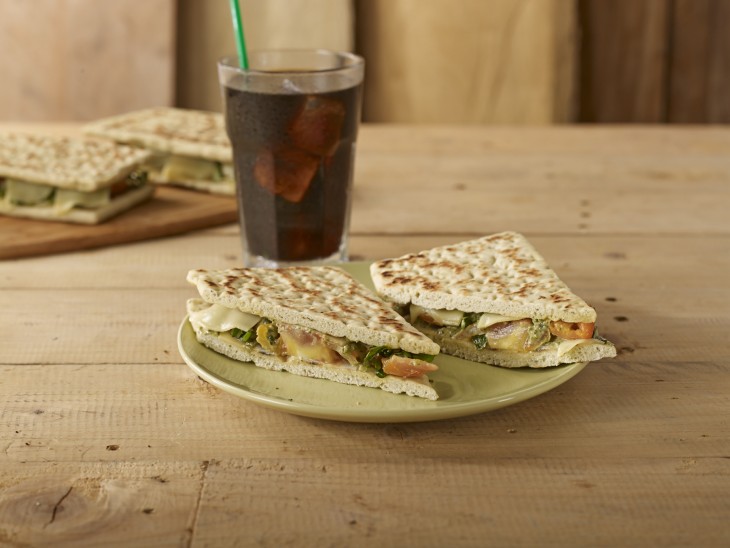 The Chicken BBQ on Cornbread (P175) features chicken fillet in barbecue sauce and corn slaw on corn bread.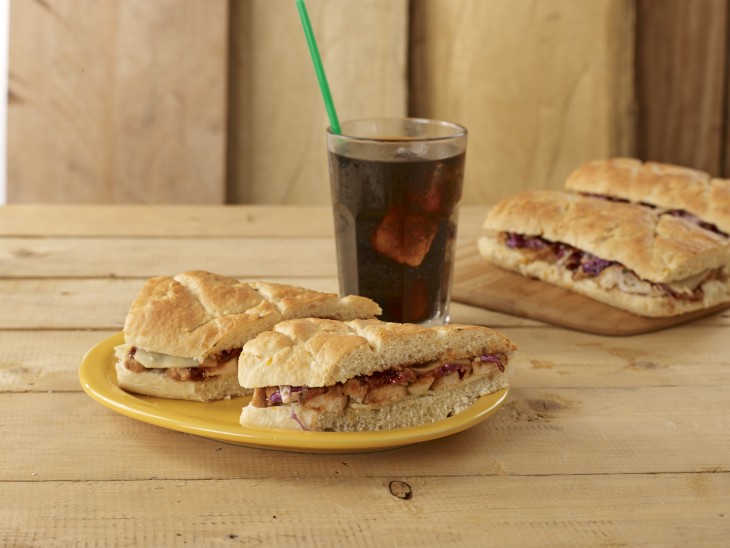 Lastly, the Starbucks Coffee Rolls (P95) make for a perfect match with your favorite drink, as these crispy wafer rolls are made with the Starbucks Espresso Roast.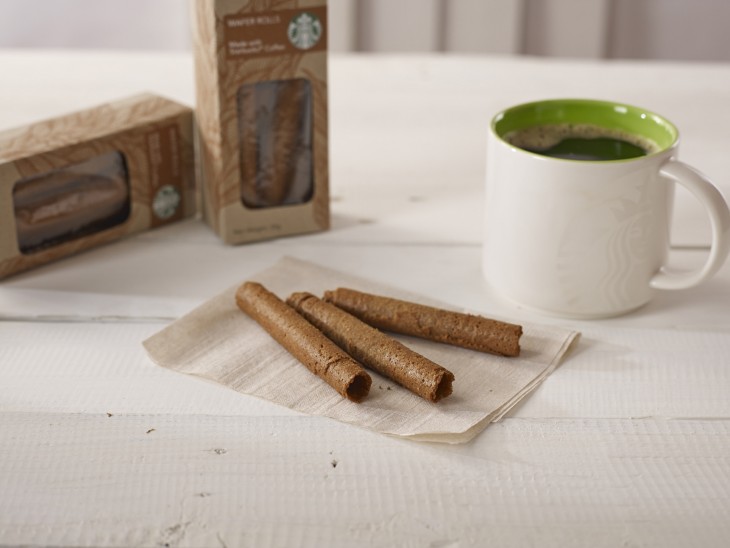 A New Loyalty Program
Starting July 28, 2015, Starbucks Card Holders get to enjoy more perks with the new My Starbucks Rewards loyalty program. Customers who use their Starbucks cards get to enjoy these bonuses:
Customers can now redeem Starbucks Reserve brewed coffee when they get 12 Beverage Stars.
Those who get 10 Whole Bean Stars may also redeem Starbucks Reserve whole bean coffee.
Card holders could also get 250g bag of whole bean coffee for every 10 Whole Bean Stars.
Card holders who earn 10 Starbucks VIA Stars may now redeem any 12-pack Starbucks VIA Ready Brew, 5-pack Starbucks VIA Iced Coffee, or 4-pack Starbucks VIA Latte.
In addition, card holders could get access to special events and new products ahead of everyone else. How do you sign up for this new loyalty program? Those who registered before July 28 are automatically included in the My Starbucks Rewards program. Don't have an account yet? Just register your card at www.starbucks.ph/card and create an account.
For more information on Starbucks Philippines, visit www.starbucks.ph, check out their Facebook fan page, or follow them on Instagram.
(All photos courtesy of Starbucks, unless otherwise stated)
Myra Mortega
Myra is a writer and an editor. She has penned speeches, magazine articles, educational materials, and online content. She enjoys traveling, doodling, taking photos, and laughing to "Friends" reruns.