Myra Mortega
Myra is a writer and an editor. She has penned…
Sometimes, all we need is a quiet afternoon alone, surrounded by cats. Good thing Cat Cafe Manila–the first cat cafe in Manila– understands that need as well, as it opens its doors to all cat lovers here in the metro. We chatted with Denis Ty, one of the owners of the cafe, to know more about the cat-friendly establishment.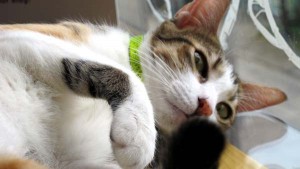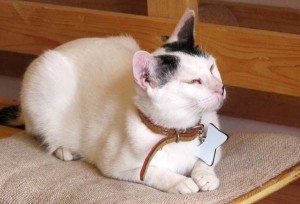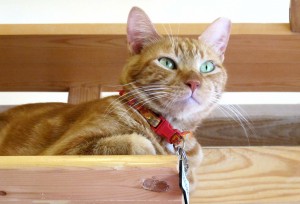 "We opened last April 11, 2015," he shares. "It's actually my partner, Ana's idea, kase sya talaga 'yung cat lover. She went to Japan and saw many cat cafes there, and then she approached me, saying, 'Why don't we have a cat cafe in Manila?' So we started planning around October 2014, construction then followed, and then we opened our doors in April," Denis adds.
And soon enough, the novel idea took the public by storm.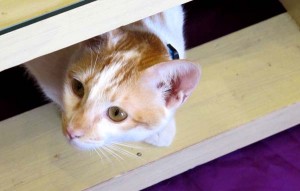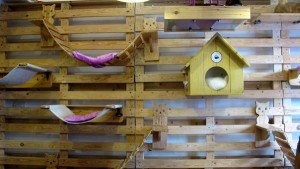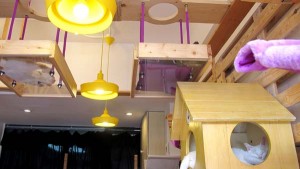 "There's a following in Facebook already, and I think we've already served 3,000 customers," Denis shares. "There are families, yuppies, and of course, there are teachers and students in UP and Ateneo," he says. Denis adds that they hold several cat events at the cafe, such as adoption and birthday celebrations. Last year, members of the community got together for their first Christmas party. It served as a reunion for some of the adopted cats, who were brought by their new owners.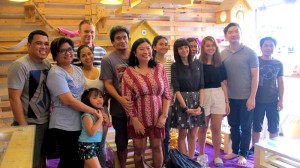 All the cats in the establishment are up for adoption, as Cat Cafe has teamed up with CARA to provide homes for the friendly felines.
"We currently have 14 cats. All of our cats are from CARA, which stands for Compassion and Responsibility for Animals. They're an NGO that rescues cats from the streets, which they eventually spay and neuter," Denis explains.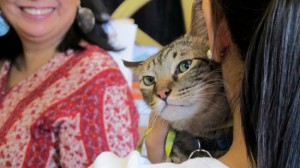 "So we partnered with CARA and showcase their cats here. We select friendly, domesticated cats. And whenever a cat here gets adopted, we get a new one from CARA. Whenever a cat gets sick, it goes back to CARA to recover, and we get another one as replacement," he adds.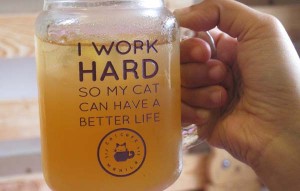 Interested in adopting a cat? Just approach the Cat Cafe staff and ask for an application form.
"Just sign an application, which we send to CARA," Denis says. "CARA then sets up an interview and a house visit to make sure that the place is cat-friendly. How do you know if a place is cat-friendly? One way is to install screens for doors and windows, since cats like to go out, and baka pag balik nila, sugat sugat na sila, which is something that we want to avoid," he shares.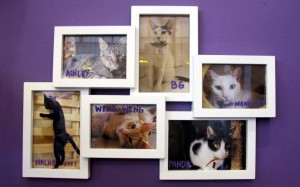 Planning to drop by Cat Cafe Manila soon? The establishment is open from Tuesday to Sunday, 12 noon to 10:00 p.m. There's a P200 door charge, with P100 consumable.
Cat Cafe Manila is located at 2nd Floor 189 Maginhawa cor Makadios Sts, Sikatuna Village, Quezon City
Myra Mortega
Myra is a writer and an editor. She has penned speeches, magazine articles, educational materials, and online content. She enjoys traveling, doodling, taking photos, and laughing to "Friends" reruns.