Marian Bartolome
Marian is an interior designer turned freelance writer who loves…
With more than 7,000 islands to our name, we've got more than our fair share of beaches to explore. They come in different shapes, sizes, and colors, but if there's a particular type that the Philippines is known for, its our white sand beaches. After all, when coupled with coconut and palm trees and clear, sparkling waters, these make for the best of photographs—and they're pleasant to the skin too.
While there are dozens of white sand beaches waiting for us to step foot on them, we've listed several crowd favorites that we consider vital to a beach lover's bucket list. Read on to see if your pick made our top 10. If we missed out on it, feel free to give it a shout-out in the comments below!
1. Boracay, Aklan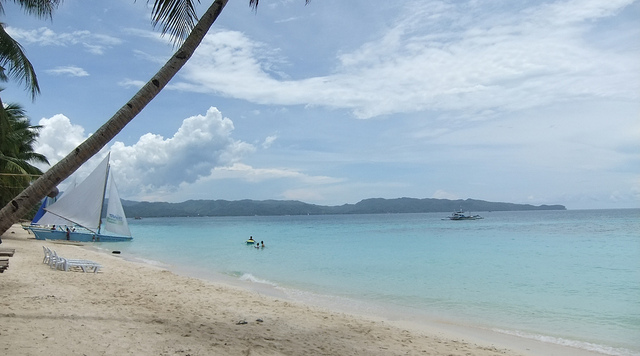 Boracay is one of the most popular destinations in the Philippines, and you need only to step on the powdery white sand to discover why. With its variety of water activities such as paraw sailing, helmet diving, and kiteboarding, you're sure to have plenty to keep you occupied well into the evening, when the island's legendary nightlife rules the scene.
2. El Nido, Palawan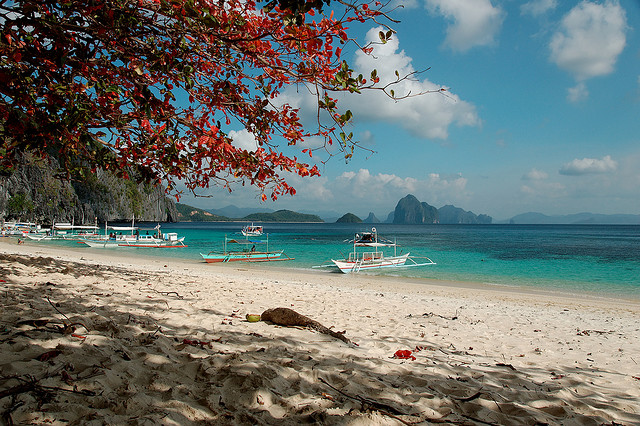 Considered one of the Top 100 Most Beautiful Beaches in the World, El Nido is definitely not a place to be missed. It's an aquatic lover's paradise, boasting of a rich marine ecosystem, awesome limestone formations, and mysterious caves, all waiting to be explored. Dive to the depths of the ocean to befriend some of its many colorful inhabitants.
3. Bantayan Island, Cebu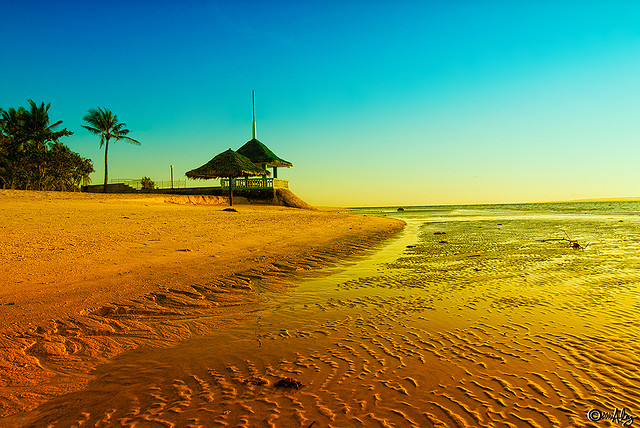 If you're looking to chill away from the hustle of the busy, drop by Bantayan Island during the off-peak season. Here, the main order of business is laying out on the sand with your cold beverage of choice as you soak up the sun's rays. In short, it's an ideal place for some much-needed me time.
4. Panglao Island, Bohol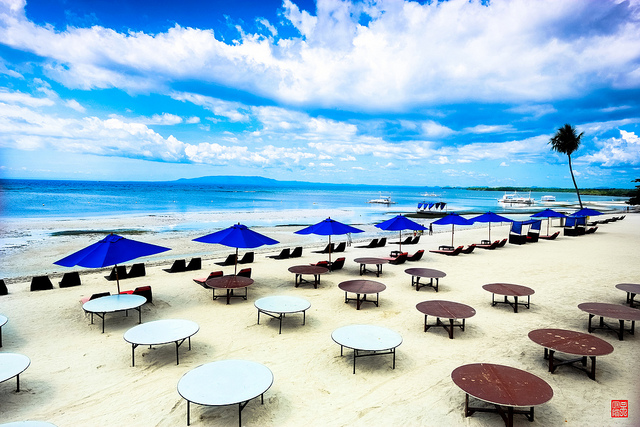 After visiting the Chocolate Hills and getting to know those small, curious-looking tarsiers, don't forget to head to Bohol's Panglao Island for another close encounter with nature—this time, in the form of whales, dolphins, and a plethora of other marine species. Bring your diving gear to better appreciate the treasures that lie beneath its blue waters.
5. Pagudpud, Ilocos Norte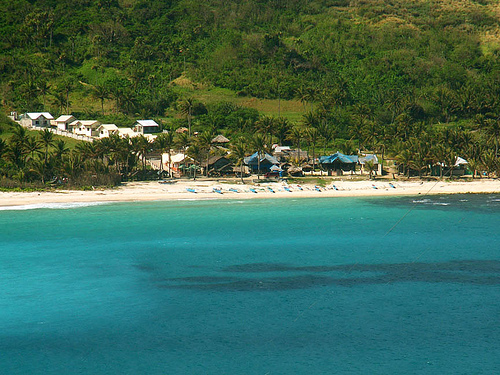 Want to experience powdery white sand and clear water the likes of Boracay without shelling out the big bucks for a plane ticket? Then hop on a bus to Pagudpud instead. It won't have the hip and happening bars of Bora, but it will give you uninterrupted access to sand and surf. Also check out the scenic windmills of nearby Bangui that make for a cool photo op.
[crp]
6. Samal Island, Davao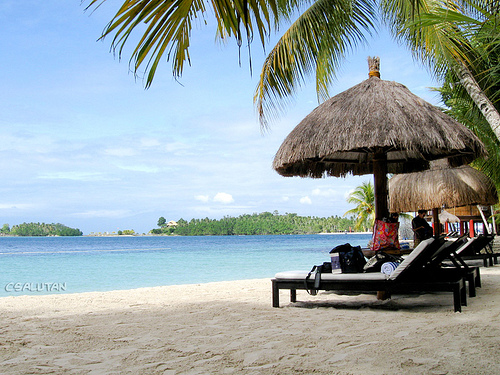 Get your fill of white sand in Samal, whose 118-km coastline beckons you to stake your spot on the beach and stay there for hours. Try your luck and see if you'll spot Shanipaan Shoal, which all but disappears when the tide rises. Divers will especially enjoy exploring the Coral Garden Marine Park.
7. Palaui Island, Cagayan Valley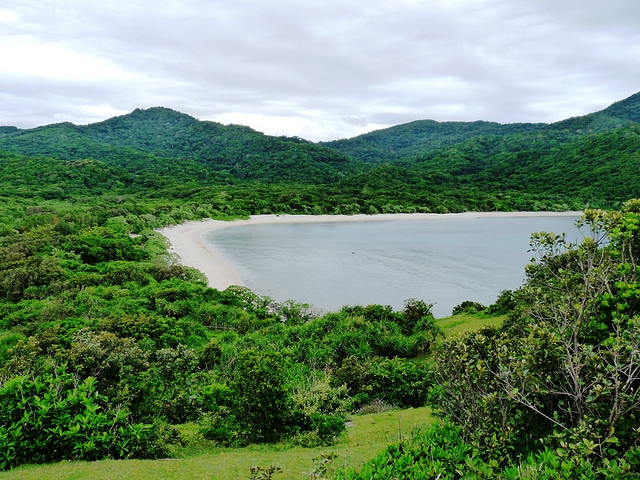 It isn't easy to get to the remote, picture-perfect island of Palaui, but the view that awaits you here will make the trip well worth the effort. Its untouched splendor characterized by blue-green water and volcanic rocks landed it the 10th spot on CNN's Top 100 Most Beautiful Beaches in the World. When planning a visit, make sure you bring your trekking shoes along with your snorkeling gear to take advantage of the adventures it has to offer.
8. White Island, Camiguin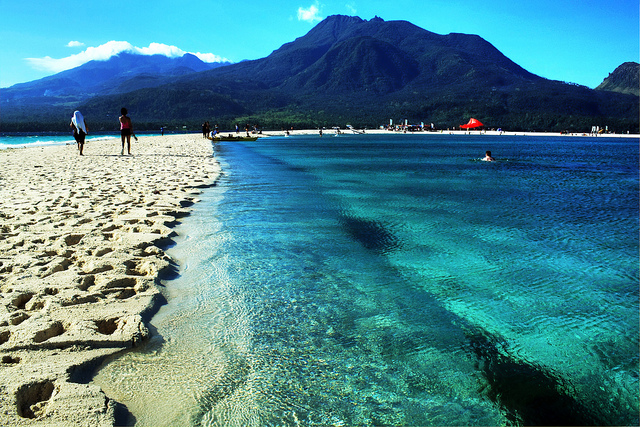 Camiguin may be the second smallest island in the Philippines, but what it lacks in size and population, it more than makes up for with its extraordinary landscape. It lays claim to seven volcanoes, two of which you can see from the snaking White Island just a short boat ride away from the main island. This sandbar is a great spot for snorkeling, sunbathing, and watching the sunset.
9. Caramoan Islands, Camarines Sur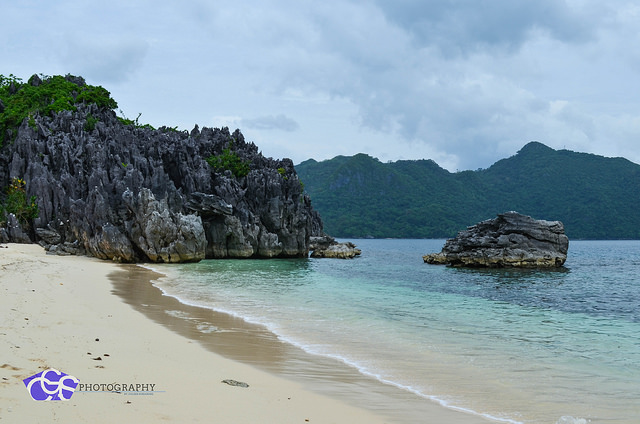 There's no doubt that Caramoan's white sand beaches are among the best in the Philippines, but it has more to offer than just its powdery shores. Get a load of its caves, waterfalls, and lagoons that made this a perfect shooting location for the Survivor TV series. Also, balance your water activities with some cliff climbing, and trek up Mount Caglago for breathtaking vistas.
10. Calaguas, Camarines Norte
The Calaguas group of islands used to be a well-kept secret among the Philippines' most avid beach lovers, but not any longer. Its peaceful white shores and gorgeous landscape make it a perfect place to pitch a tent and laze your long weekend away—that is, when you're done with the island hopping, scuba diving, and sightseeing.
Which of these beaches have we visited? Are there any other beaches you would recommend? Comment to share!
Marian Bartolome
Marian is an interior designer turned freelance writer who loves exploring the world on her feet and through her Kindle. Her favorite things to write about? Travel, lifestyle, coffee, and happily ever afters.