The Philippines is a stunningly beautiful country, with its gorgeous beaches, amazing wildlife, incredibly beautiful plants, and more! Though the beaches here in the Philippines are for sure something to marvel at, there are so many more natural wonders scattered throughout the islands that aren't necessarily by the ocean. As someone who loves nature and the outdoors, I feel blessed to have been able to see so much of what the Philippines offer and I am thrilled to know there are still so many new places to explore! With that, I'd like to share with you 10 scenic treks you can take in a single weekend's trip, all of which showcase some of the natural appeal these islands hold, even away from the beaches!
1. Pamulaklakin Forest Trail, Subic
Difficulty Rating: 5/10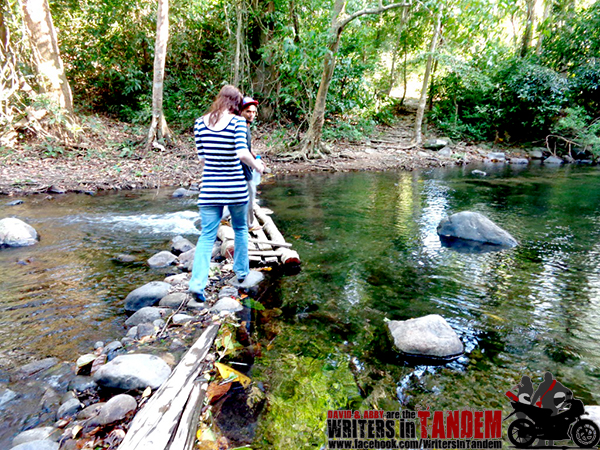 I have to kick off with one of my personal favorites, Pamulaklakin Forest Trail, located in the Subic Freeport Zone. One of the destinations on my honeymoon this year, Pamulaklakin Forest Trail was so beautiful and peaceful to visit. For just P250 each, my husband and I hired an Aeta guide for a two-hour trek in the woods. It was a brisk hike as we tried to keep up with our guide, but completely worth it. The guide pointed out to us all kinds of different plants with medicinal uses, showed us how to make things out of bamboo, and even helped us spot some wildlife! Afterwards, we were allowed to kick off our shoes and soak our feet in the river for a bit while enjoying the serenity and a break from the real world.
2. El Kabayo Falls, Subic
Difficulty Rating: 2/10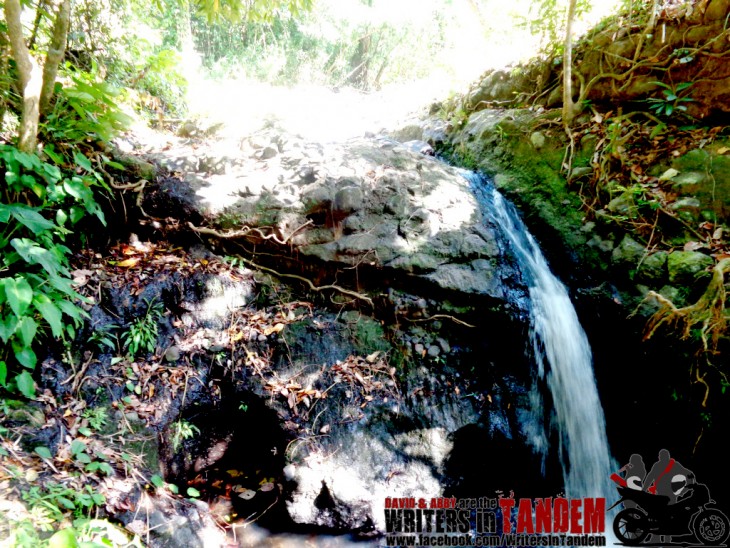 The difficulty rating for this one varies, depending how comfortable you are on horseback! A trek doesn't necessarily have to be on foot, so this is one for the women who would rather take a leisurely ride. Also located in the Subic Freeport Zone, you do have to rent horses for this one. Once the guides have saddled you up, you will leave from the stables and be led to El Kabayo Falls. The ride there can seem a bit dull—it's mostly roadside—but once you arrive at the falls, it's more than worth it! You will be allowed to dismount and roam around for a short bit, enjoying the spectacular waterfalls and taking in this gorgeous piece of nature that's all tucked away.  Be on the lookout for butterflies and dragonflies; we saw lots while here!
3. Pagsanjan Falls, Laguna
Difficulty Rating: 3/10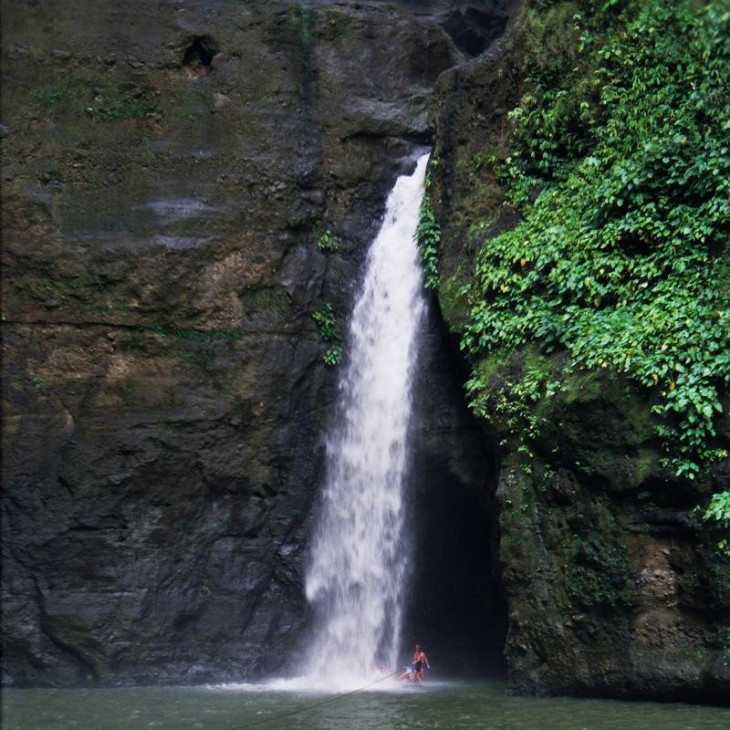 Located in Laguna, the Pagsanjan Falls is still on my to-do list as I haven't had the opportunity to visit it yet. There are two ways to get there—from Pagsanjan by "shooting the rapids" on a raft, which is the far more expensive of the options (P1,200+ per person), or if you're like me and usually looking for the budget option, you can take a boat from Cavinti for P500 instead. Either way, the boatmen do the work to get you there, and the amount of hiking you do once you arrive is up to you! One of Laguna's most famous natural attractions, I'm sure it will be worth it, and I can't wait for the chance to see the famous falls for myself.
4. Mt. Pulag, Benguet
Difficulty Rating: 4-8/10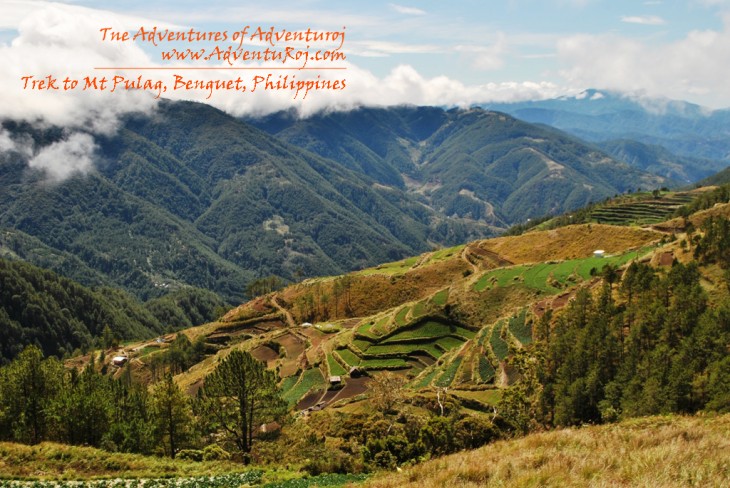 One of the most difficult treks on this list, Mt. Pulag is another one on my to-do list. There are several different trails, each with different difficulty levels, but as Mt. Pulag is the highest peak in Luzon, don't expect any of them to be easy! Even though I've only seen photos of the peak so far, the long and difficult trek definitely promises to be spectacular and breathtaking—literally, as the air might be getting a bit thin due to the elevation. It's also a great break from the Manila heat. Mt. Pulag is supposedly where you can experience the coldest weather in the country, so make sure to dress warmly, especially if you're going to be camping there overnight!
5. Mt. Makiling, Laguna
Difficulty rating: 6/10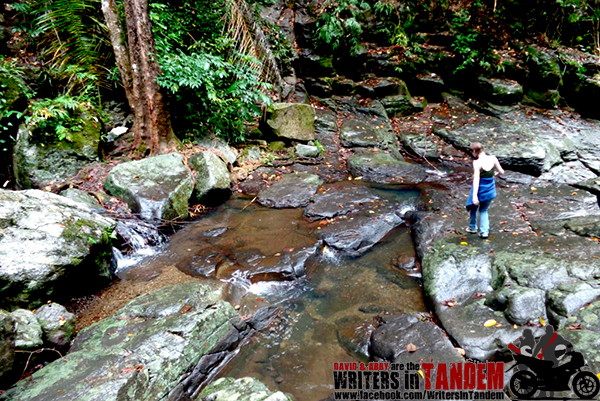 Some of the treks on this list so far can be a bit over-budget and something you have to save up for, so here's one that is very much pocket-friendly! The best part about trekking at Mt. Makiling in Los Baños, Laguna, is that there are no guides, so you can go at your own pace, stop and take breaks when you want, and the entrance fee is just P10 per person. There's lots to see here – my husband and I didn't make it all the way to the summit as we got started too late in the day, but we did get to see the famous mudsprings, which looked like something out of the movie Silent Hill with steam pouring out of the ground, and the Flatrock Riverbed, which was absolutely beautiful. We were also pleased to spot turtles, frogs, butterflies and more as we sat near the mudsprings river and we thoroughly enjoyed our picnic lunch!
[crp]
6. Mt. Columbato, Zamboanga
Difficulty rating: 6/10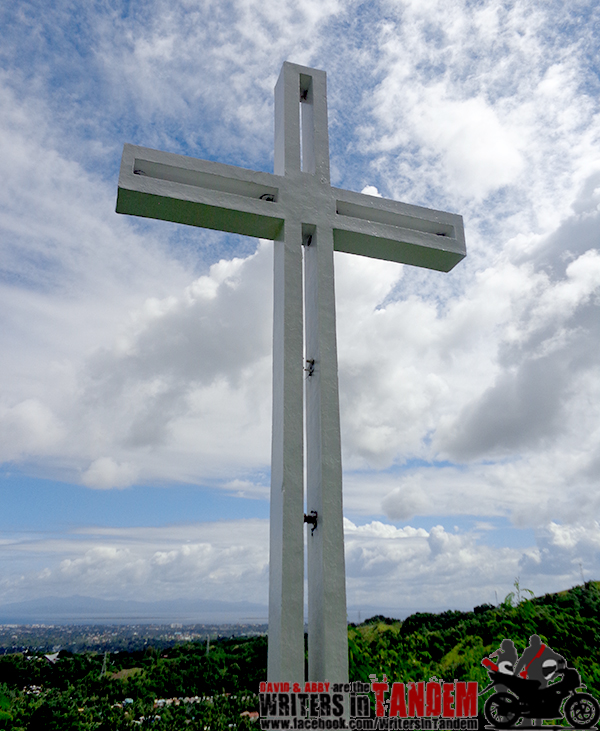 For those of you modern Filipinas in the southern islands, here's another budget-friendly trek that might be a bit nearer to you! Located in Zamboanga City, Mt. Columbato is 100% free to trek up! One of the most popular places during Holy Week, Mt. Columbato is a very steep hill featuring the 14 stations of the cross along the way, so as well as the natural scenery it's also a place of holy sentiment. It's a paved road, so we originally tried to go up on our motorcycle – but it was too steep for our old bike and we had to push the bike up most of the way! It was a long, steep and sweaty climb, but the view from the top is so worth it – you can look out and see the entire city from the top of Mt. Columbato.
7. Taal Lake Road, Batangas
Difficulty rating 5/10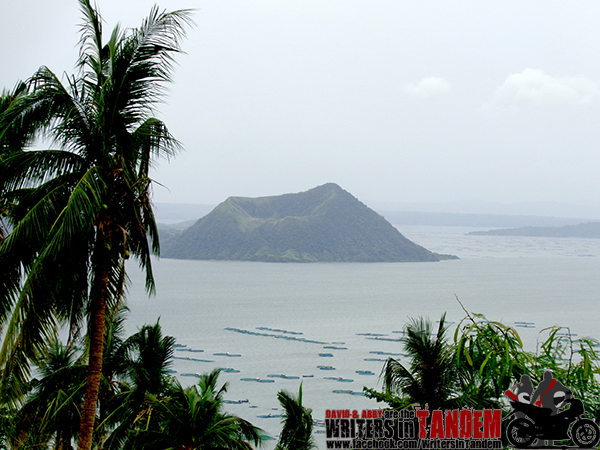 This difficulty rating is a bit high, despite the fact you won't be doing this trek on foot. Taal Lake Road is a long, steep, very curved road that goes from Tagaytay down to Taal Lake. We drove down it on our motorcycle, and it was a scary experience! Much of the road is blocked due to frequent landslides, you can't see oncoming traffic coming because of all the sharp curves, and the road is high up with no barriers to save you if you should lose control. Despite this, though, the view of Taal Lake and Taal Volcano once you get nearer is astounding and will make you forget all about the perilous journey downwards.
8. Mt. Pinatubo, Zambales/Tarlac/Pampanga
Difficulty Rating: 2/10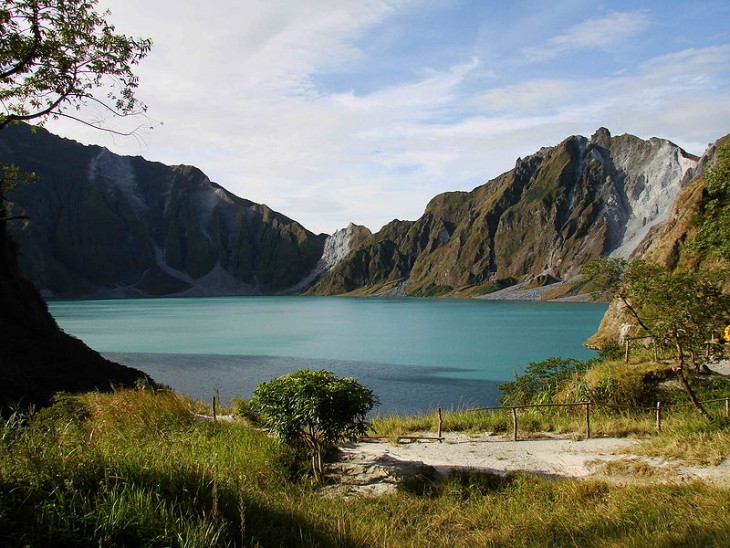 One of the Philippines' active volcanoes, Mount Pinatubo is another unique natural wonder. Though it used to be a more difficult trek to make, a trail has since been made that has greatly shortened the length and difficulty of the hike so that it is more accessible for tourists. A volcanic eruption in 1991 left behind a crater that formed Lake Pinatubo, and it is definitely a breathtaking gem to behold. Depending on the time of year you make this trek, the lake's color changes between green and blue and it is always a beautiful sight. The best part for water lovers like me is that you can even swim in or kayak on the lake!
9. Banaue Rice Terraces, Ifugao
Difficulty Rating: 3/10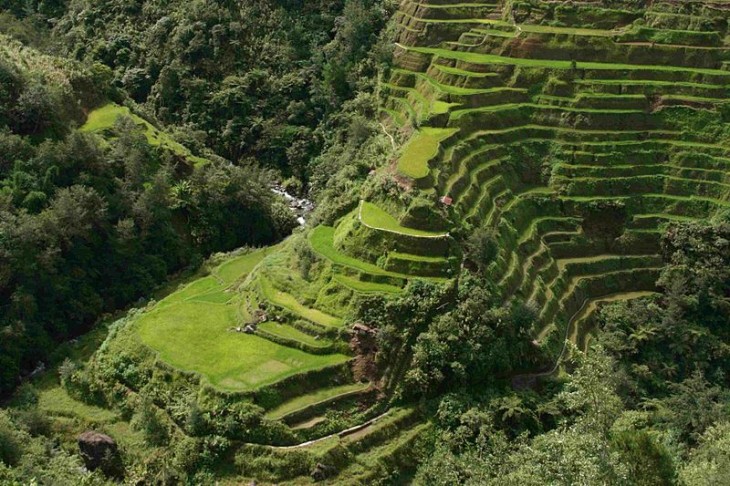 Often referred to as "the eight wonder of the world" by locals, the Banaue Rice Terraces are truly a historically rich treasure to visit. Carved by ancient indigenous people, the Rice Terraces have stood here for more than 2,000 years. These giant stepping stones trail off into the sky, some reaching as high as 1,500 meters above sea level! What I find especially interesting, though, is that despite it being a tourist attraction, these terraces are still being used to farm rice and vegetables even today! The Banaue Rice Terraces may be a man-made treasure, but that sure doesn't make it any less astounding—if anything, it's even more amazing to think that this was sculpted by humans thousands of years ago!
10. Mt. Pico de Loro
Difficulty Rating: 4/10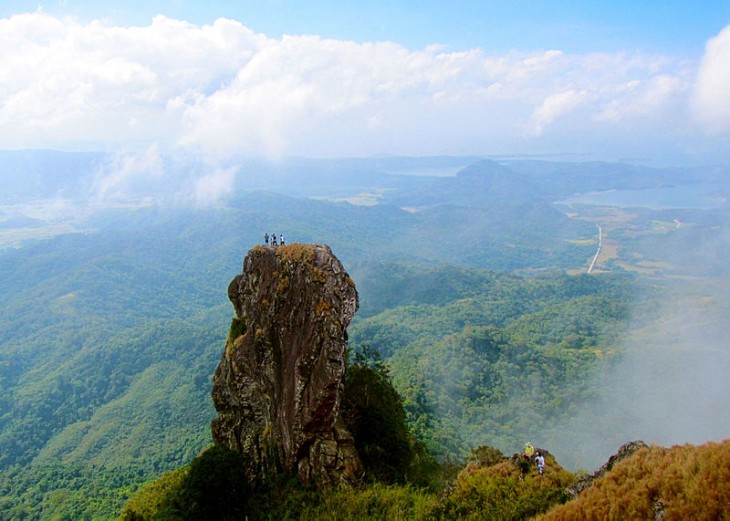 Another breath-taking volcano(although this one is dormant!) located right on the border of Cavite and Batangas, Mt. Pico de Loro is the next trek on my to-do list that I plan to personally tackle! Starting out as a relatively easy hike, the trails do get steeper as you near the summit, especially as you approach the monolith knows as the Parrot's Beak, which will easily be the most treacherous part of your journey. Approximately 60 meters tall, this monolith will be an extremely steep and challenging climb; there are parts of the trail where you will have to cling to a hanging rope in order to keep going! But the view from the Parrot's Beak and the satisfaction in your accomplishment will make the entire trek up the mountain worth the effort.
As you can see, as awesome as the beaches in the Philippines are, there is so much more to explore! So, next time you're planning a weekend getaway with your friends or family, why not branch out a little bit, take a break from the typical beach-time activities, and explore some of the other one-of-a-kind scenic treks that our beautiful country is home to!
Janessa Abigail Hizon
Abby is from the USA and moved to the Philippines to be with her husband, David Christopher Hizon, who also happens to be her photographer for most of her writing endeavors. A gamer, a bookworm, an animal lover and a self-proclaimed foodie, she is passionate about everything that she does and hopes that will come across in her writing. Follow her at http://facebook.com/WritersInTandem & http://www.thewritersintandem.wordpress.com