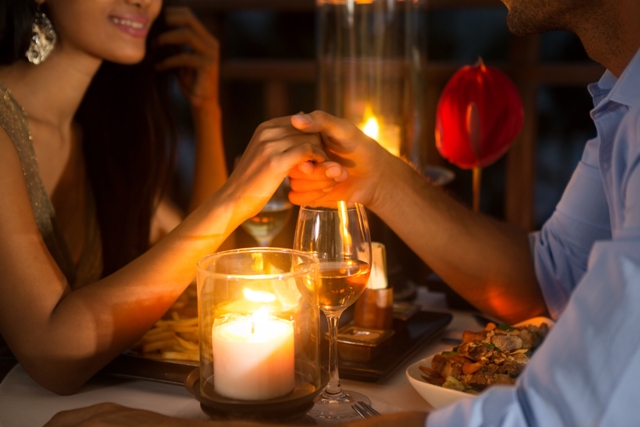 Valentine's Day is just around the corner. It's that time of the year when you and your significant other have the license to go all gooey without judgment.
February 14th is weeks away, but if you really want an unforgettable date, it's best to plan ahead. After all, don't you want the best for you and your special someone?
Fortunately, couples in the South will never run out of date place options. In BF, Parañaque alone, there are tons of restaurants to choose from. Who says all the fun has to stay in the North? No need to take your "bae," "babe," or, "sweetie pie" to Makati or The Fort for date night.
Here are some of our favorite picks in BF:
Geeking Out at Puzzles: Board Game Lounge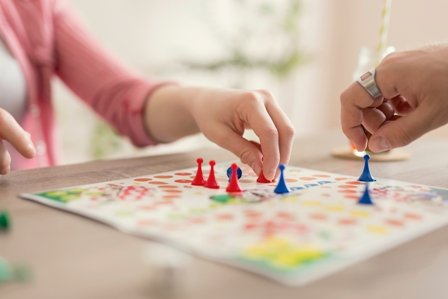 (Price Range: Php 140 to 250; Php 100 for unlimited games)
If you and your boyfriend share a passion for board games, Puzzles: Board Game Lounge is the perfect spot for you.
The café/gaming lounge, which opened in mid-October of 2014, houses a number of board games. From old-favorites (e.g. Monopoly, UNO, and Scrabble) to the latest games (e.g. Cards Against Humanity, Exploding Kittens, and Avalon), the lounge has every game possible. If you imagine spending Valentine's Day beating your significant other in a game of Guesstures or Mad Gab, all you have to do is pay P 100 per player and play all day.
Top picks:
Chicken Pesto Panini– Php 190
Oreo Afraid of the Dark? (Wicked Oreos) – Php 150
Mojo-Jojo's Mojos– Php 170
KDrama Feels at Café Seolhwa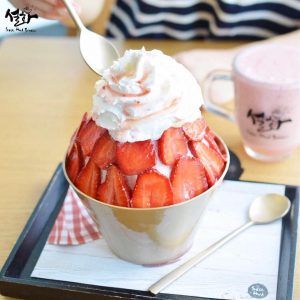 (Price Range: Php 170 to Php 360)
Korean drama (KDrama) fever has officially hit the Philippines again with the barrage of series streaming (hello there, Weightlifting Fairy, Kim Bok Joo, Goblin, and Legend of the Blue Sea). As a result, a number of fans flock towards anything related to KPop – and Café Seolhwa is one of them.
If you've finally met your oppa and want some icy treats, drop by this dessert place at The Noah's Place, Aguirre Street.
Café Seolhwa's range of bing su is the adult answer to your snow cone cravings. Their iced treats boast of finely shaved ice combined with yummy fruits, milk and ice cream. It's not your regular treat of halo-halo – it's a sweet and perfect ending to your date night.
Top picks:
Honey Butter Toast – Php 220
Injeolmi Bing Su (rice cake and nuts combined with milk snow) – Php 190 for single serving, Php 260 for sharing)
Mango Bing Su – Php 170 for single serving; Php 230 for sharing
Romantic Dinner for Two at Mama Lou's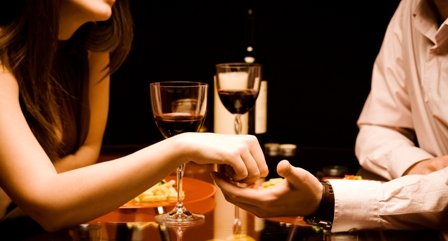 (Price range: an average of Php 1100 for two people)
Nothing says 'romance' better than a quiet dinner for two at a local bistro. If you wish to get away from the hustle and bustle on the 14th, Mama Lou's Italian Kitchen is the best place for you. Nestled in the heart of BF, Parañaque, this Italian bistro is the perfect spot to eat pasta and make googly eyes at each other all night.
When you're at Mama Lou's, no meal is complete without their trademark Iced Tea – a refreshing drink that revels in fruity sweetness. Lovers of Italian delicacies will enjoy their Ravioli Epinard (P 325), selection of pizzas, and carbonara. They  even have Poutine – a delightful combination of potatoes, melted cheese, bacon, and gravy.
Top picks:
Mama Lou's Bacon Poutine – Php 195
Rollo Di Pollo (golden-fried breaded chicken with mozzarella cheese filling) – Php 390
Spaghetti Seafood Olio – Php 335
This Valentine's Day, make it a memorable one for your significant other and your taste buds. Drop by BF on the 14th and have a happy hearts day!
Ashley Petallano
Ashley is an awkward potato in love with words, Kpop, and corgis. She spends her free time dancing like one of those balloon things you see in malls.