Dyan Carolino
Dyan is a 25-year-old writer with a sense of humor…
Getting the perfect bra could be a struggle for small-chested women. It's hard to find a bra that actually fits, and you have to go through years of straps slipping, gaping cups, billowing, and all sorts of struggles just to find the right size and shape.
So, how can you find the right bra for you? Here are six bra hacks you should know: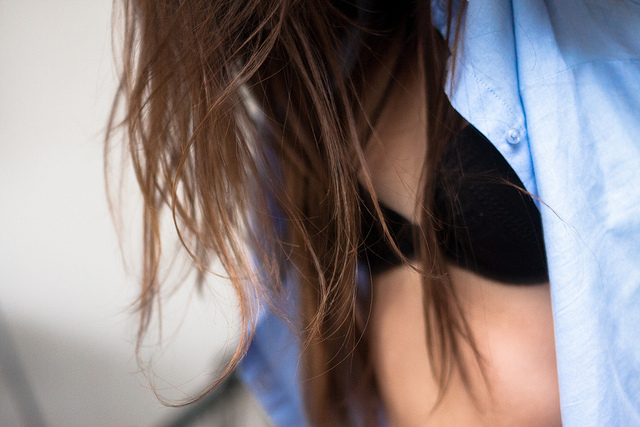 1. Get yourself fitted every six months.
I cannot stress enough how important this is. One, there are size discrepancies between brands, and two, are bodies constantly changing (diet, stress, exercise, and hormones affect our breast size). That's why you have to get fitted at least twice a year. You might think you're a 36A, but when properly fitted, you might discover you're more like a 32C, for instance.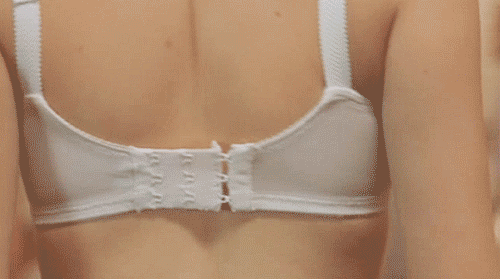 2. Try lace and embroidered bras.
The bra material can make all the difference. Lace and embroidered bras, for instance, could fit tighter than other types of material. So if you find a bra that you love but it's just too big for your girls, try a similar style with a different fabric.
You might want to try a heavier lace, as this tends to fit more tightly and provide more support than a thinner or lighter lace.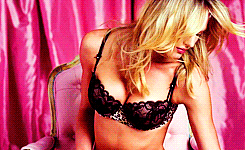 3. Do the boob scoop!
If you're wearing padded bra, the last thing you want is yo have it sitting on top of your boobs like a pillow. So, make sure to scoop your boob in place on top of the padding and toward the center to create a nice central cleavage. Do this especially for balconette-style padded bras and padded plunge bras.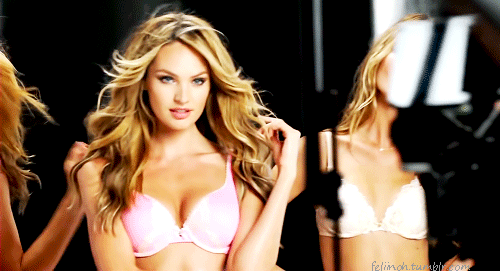 4. Look for silicone strips when going for strapless styles
Bandeau styles and strapless bras can be a total nightmare for girls with small chests. To make sure it grips properly, choose a strapless bra that has silicone strips around the band. The strips will stick to the skin slightly and won't likely to slip.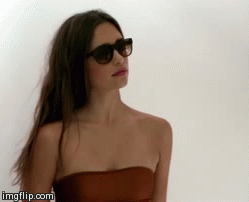 5. Try boob contouring.
If you're tired of wearing push-up bras but still want to show off some cleavage, you can try boob contouring. Start off by by brushing bronzer between your boobs and around the top in a C-shape. You're basically outlining the shape of your boobs. You can then apply an illuminator or highlighter to the rounds of your boobs and on the center for a 3D effect.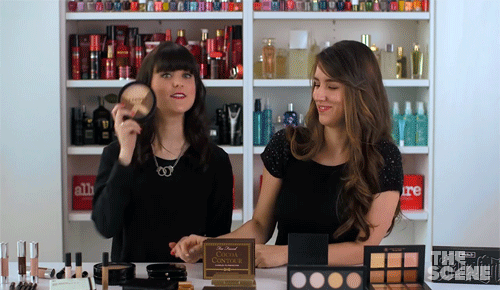 6. Avoid going braless.
Contrary to popular belief, A and B cups still need some support. Research has shown that even the smallest amount of movement can cause a decrease in the elasticity of breast tissue, which then leads to sagging. So while going braless is comfy, don't do too many jumping jacks while you're at it.
Regardless of your cup size and regardless of the bra type that suits you, wear what you feel great in! Remember that lingerie should be fun, not just functional.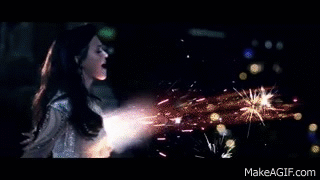 Got more tips for small-chested women? We'd love to hear them in the comments below.
Dyan Carolino
Dyan is a 25-year-old writer with a sense of humor of a prepubescent male. On weekends, she hibernates.