Ana Valenzuela
Ana Valenzuela graduated with a degree in AB Literature from…
When Mean Girls' Queen Bee Regina George complained about her broad shoulders, we definitely felt her pain.
But the thing is, you don't have to shy away from sleeveless outfits or feel hiya every time you wear them. Here are easy tricks on how to draw attention away from those man shoulders: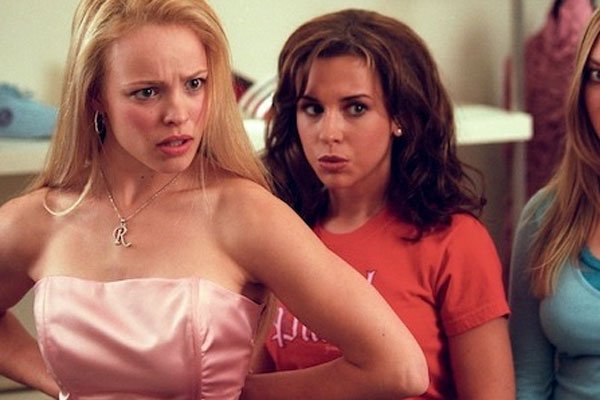 1. Find the right neckline.
The eternally flattering scoop neckline and v-neckline work well for those with square shoulders. These types of necklines fashion a vertical look and naturally pull the eyes downward. Halter necklines, contrary to what Regina George said in the movie, is also a good choice.
2. Go for vertical details.
Go for those that have a vertical detail, like ruffles or pleating.
3. Look for flattering sleeves.
Dolman sleeves (those with deep armholes) and raglan sleeves soften those wide shoulders. As you already have that broad shoulders the '80s wanted to create, it would be best to stay away from shoulder pads.
4. Create curves.
When choosing dresses, go for A-lines and fit and flared hems, as they provide proportion to your body.
5. Give wrap dresses a try.
Wrap dresses are very flattering (think: Kate Middleton). They usually have a v-neckline, and they also define your shape, thanks to the A-line hem. It brings attention to your middle, therefore distracting those sharp edges.
6. Don't shy away from big bottoms.
Create balance with a voluminous bottoms, such as wide-leg pants to A-line skirts. Another option is the mullet hem, which draws attention away from your shoulders, thanks to its unique cut.
7. Accessorize
Scarves and long necklaces are the way to go, as these lead the eyes up and down.
Ana Valenzuela
Ana Valenzuela graduated with a degree in AB Literature from UST. She has written for several media outlets. She is currently taking her Master's from UP.