We've all heard it all. No puffy sleeves, no vests paired with slacks, no pulling back of hair with full bangs, no bows and ribbons beyond your teenage years. But here is Zooey Deschanel in 500 Days of Summer, breaking all the rules and still looking like the manic pixie dream girl of every man's dreams.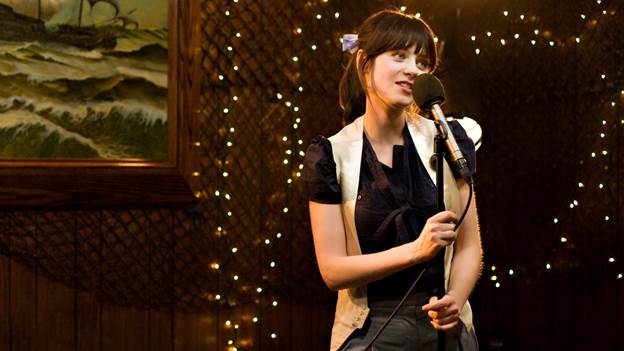 Here are eight fashion rules you should break:
1. Wearing print on print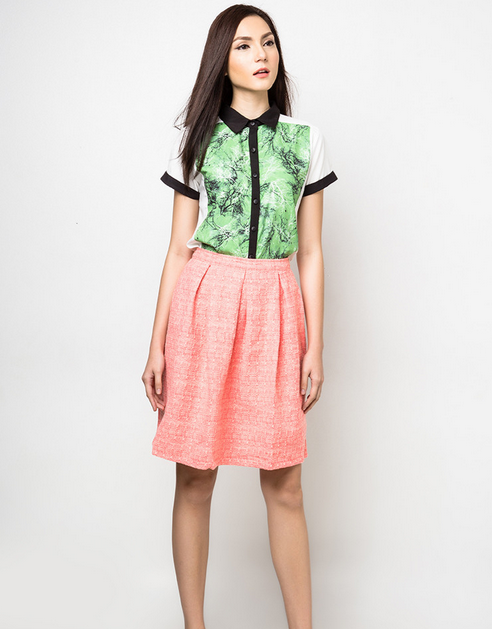 The key to breaking this rule is playing with textures and size. For instance, a patterned jacket over a striped dress, or a striped tee with graphic skirt, will look put together and not too busy. Here, the delicate print and texture of the skirt goes well with the striking print and black lining of the blouse. It's all about scaling.
2. Wearing denim on denim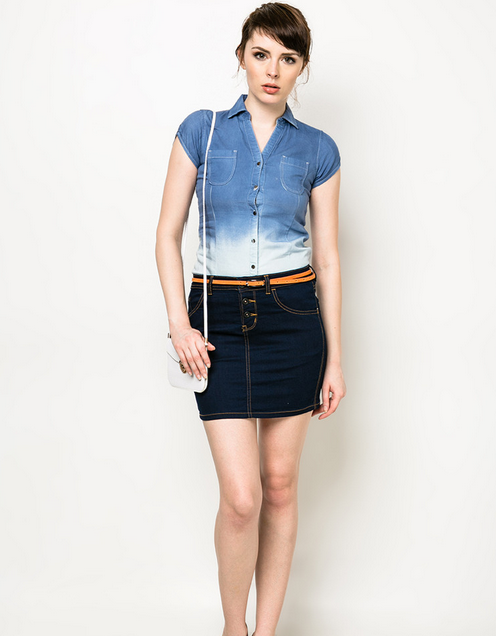 Mixing denim is exciting and easy. Balance is key. Avoid pairing denim with the same weight and wash. Pair a light-washed chambray shirt with dark jeans, and you're good to go. For example, a whitewashed blouse paired with a dark denim skirt goes  well with each other.
3. Wearing horizontal stripes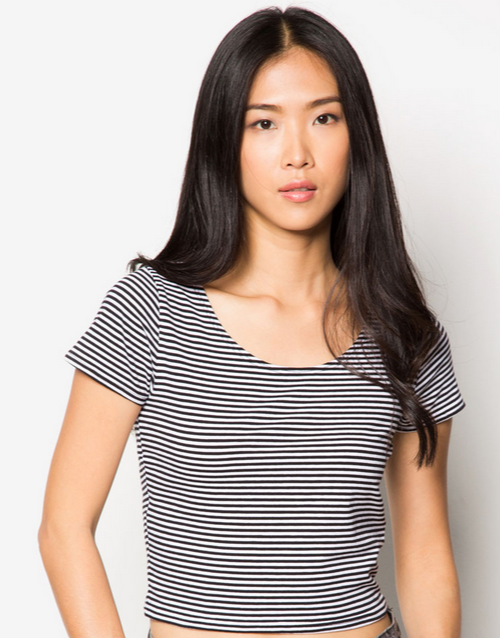 Whoever said horizontal stripes make you look fat never wore it right. Horizontal can accentuate the right curves with the right belt or the right fit.
4. Wearing socks with sandals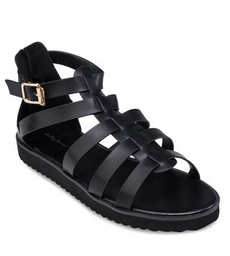 This trend began with toddlers but gradually became one of the biggest bandwagons everybody eagerly hopped on to this year. Pair your peep-toe wedge with socks in similar colors or wear colored socks with low-heeled sandals. You could also wear trendy sandals with bright and solid-colored socks for a perfectly preppy look.
5. Wearing ternos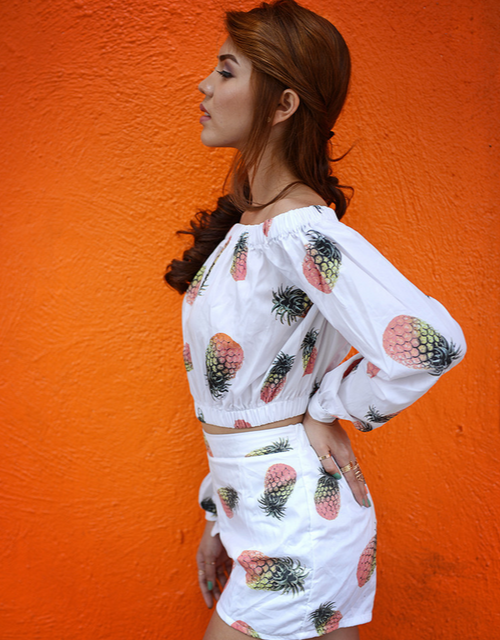 One look at Instagram famous profiles and you will see a proliferation of OOTDs of girls rocking matching tops and bottoms. The secret is the size and the color or print. Paisley print and stripes, for example, always looks cute. Matching prints also work well. Just check out this pineapple printed top and bottom that look so adorable when paired together.
6. Wearing matching accessories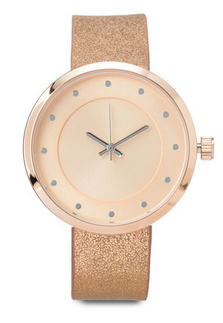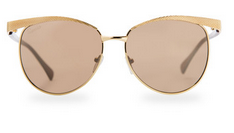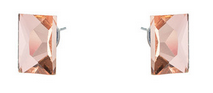 Match accessories all you want if it makes you feel better. Glittery earrings go perfectly cute with a delicate and sparkly bracelet. It also looks cute when your watch, your sunnies, and earrings belong to the same side of the color wheel.
7. Wearing one color head to toe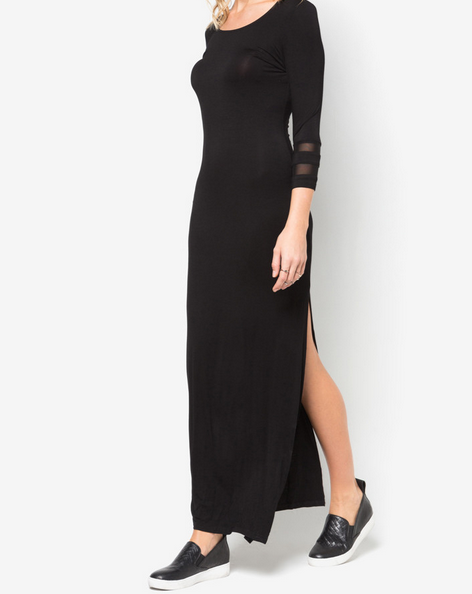 You could try pairing white with white. Black on black is also a timeless look. Don't be afraid to go out in just one shade. Put variation in your one-hued outfit by playing with textures, lengths and size. Here, a maxi black dress is completed with shoes in the same color. The key when wearing the same color head to toe is to keep lines and proportions clean.
8. Wearing short skirts after 40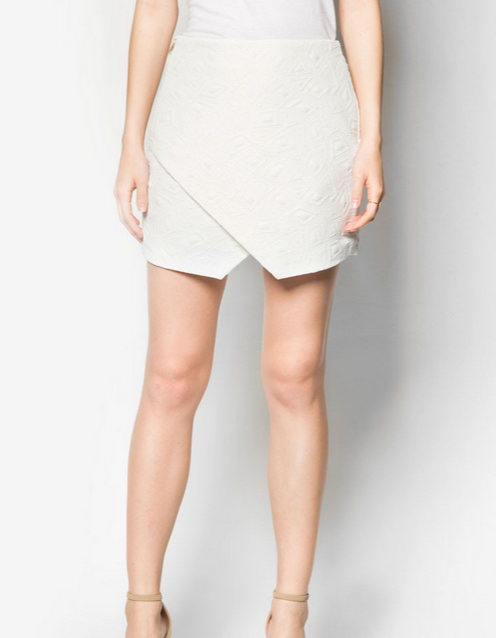 You can still look respectable and fashionable with the right skirt, the right size, and the right top. Balance a short skirt with a conservative jacket or top. This quilted skirt looks elegant with the color and texture but maintains a youthful vibe with the cut and length.
There are many more you can add to this list, but it's always up to you and your personality. You can be a style breaker without completely straying away from your own preferences. It doesn't hurt to ditch fashion rules that don't work for you.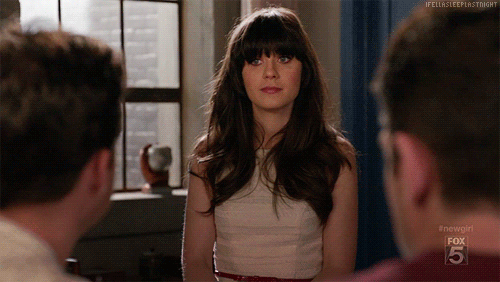 Isabelle Sierra
Isabelle Sierra is a small lady working in a big city. She likes making references to popular culture, cutting her own hair and dreaming about alternate universes.