Ana Valenzuela
Ana Valenzuela graduated with a degree in AB Literature from…
A must-have in any girl's wardrobe, a dress is your ever-reliable, zip-and-go one-piece item of clothing that lessens the trouble of pairing and matching. It offers a feminine appeal and a comfy feel. But not all dresses are created equal, as far as pairing them to your body type. So how you choose the right one? There are many different styles, and we've laid some of them out in the list below.
1. A-line dress
Also known as skater or swing dress, the A-line dress is the quintessential frock. It is often the silhouette of cocktail dresses. It is is cozy and produce a feminine silhouette. It looks stunning for most body shapes, except for those with an apple-shaped body, as it is fitted in the upper hips and has a bell-like flare. For girls with petite frames, a micro hemline creates the illusion of longer legs.
2. Wrap dress
As it names suggests, this dress is a wrap-around style with a V-neckline and often a straight-cut hemline. The beauty of it is, like the A-line, it flatters most frames. It accentuates the curves which it cloaks and clings to. Its belted waist has a curvy effect superb for those who want to emphasize that teeny midsection, and its V-neckline will draw the eye up.
3. Shift dress
If you're pregnant or you have a tummy you'd like to hide, this may be the dress for you. The shift dress features a straight cut that tames your middle. You may want to opt for this dress in a monochromatic style, as this will have a lengthening and slimming effect on your overall look. If you're busty, choose a style that has a low neckline, stay away from off-the-shoulder frocks and boat necklines, and keep details in the chest area minimal. If you're big around the hips, a fitted sheath dress with prints or details on neckline will add definition to your problem area.
4. Bodycon dress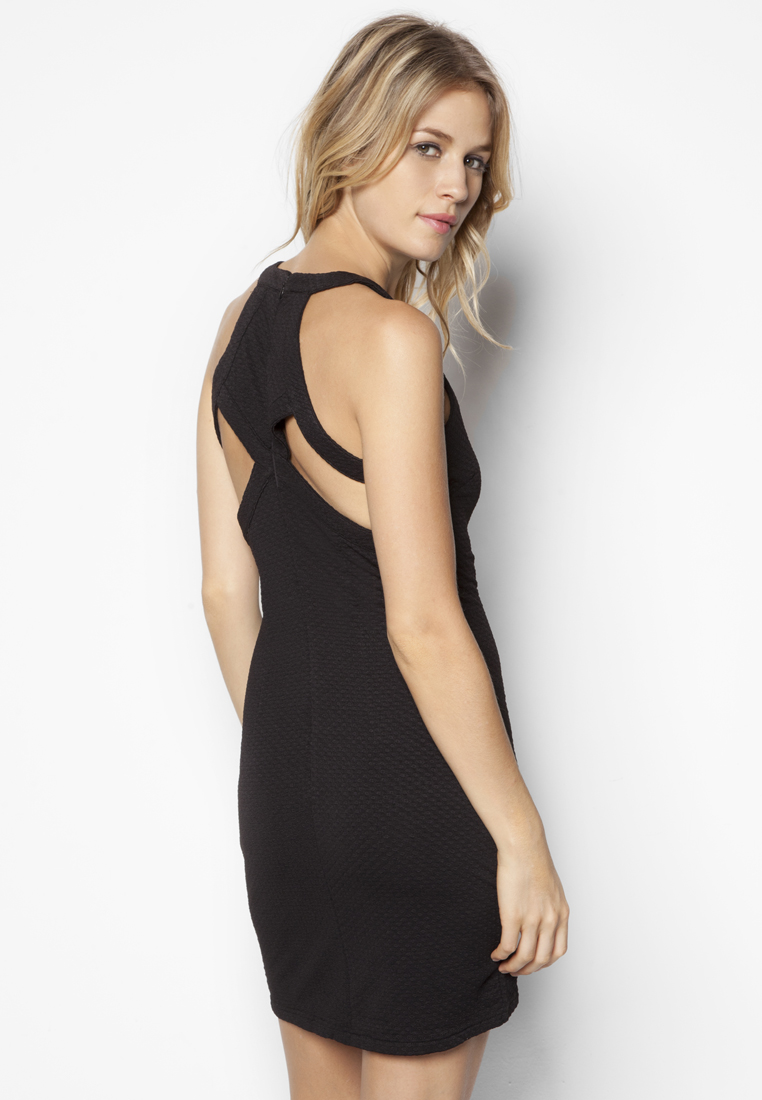 This body-hugging number is perfect for an hourglass or pear-shaped figure, as it hugs your curves in the right places. Cinch that midsection with a statement belt to bring the focus on your enviable waist. If you're pear shaped, opt for a dress with details on the upper part. If you're short, make sure to keep the hemline above the knee.
5. Empire style
The waistline of this dress is raised up to just below the chest area, and the skirt hangs in a breezy style. It's perfect for those who aren't blessed in the bust area, as ruched styles or details on the neckline give the balance that you need. It's also great for petite Pinays as this highlights your frame without overwhelming it.
6. Peplum dress
The peplum dress features a flared  ruffle often over a pencil cut hem. It's gorgeous on those with a rectangle and inverted triangle body type, as the peplum fashions imaginary hips.
7. Shirt dresses
This dress has the features of a shirt, such as a collar, button-down detail and even cuffed sleeves. Don't forget to put on a belt to add curves. The ultimate bet for those who are short, this style highlights the legs.
8. Floor-length dresses
An evening gown is your best bet for a formal event, while a maxi dress looks great for daywear. Petite? Go for a maxidress with a slim-fitting bodice to create a tall and lean illusion. Curvy? Show off those curves with a solid-colored body-hugging number. Busty? Choose a style with a soft neckline and an A-line hem.
Ana Valenzuela
Ana Valenzuela graduated with a degree in AB Literature from UST. She has written for several media outlets. She is currently taking her Master's from UP.