Mai Porras
Pint-sized Pinay. Writer by day, mermaid by night. Loves coffee,…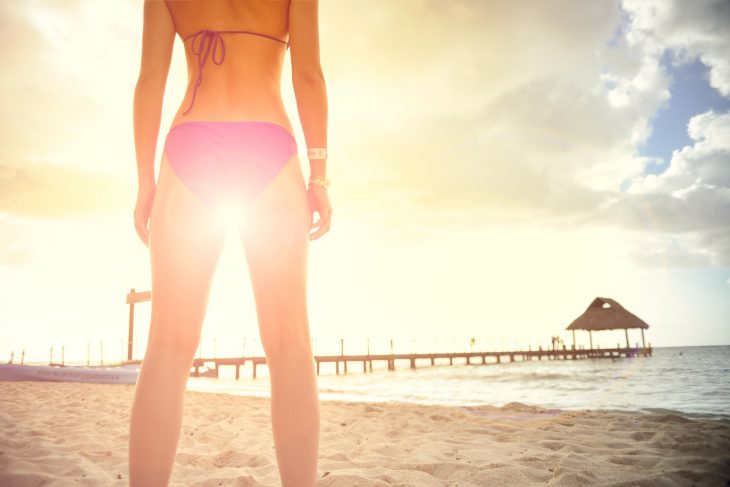 I don't know about you, but summer is my favorite season. It's the perfect time to hit the beach and enjoy some quality time with family or friends. It's also the ideal time to discover unchartered, insanely beautiful beaches for meditation or to simply unload some stress.  Summer is also the perfect opportunity to, ehem, show off your cute swimmies.
Speaking of swimsuits, here are four stores on Instagram where you can find chic swimsuits for any taste and budget:
For the Babe on a Budget: Bloom Manila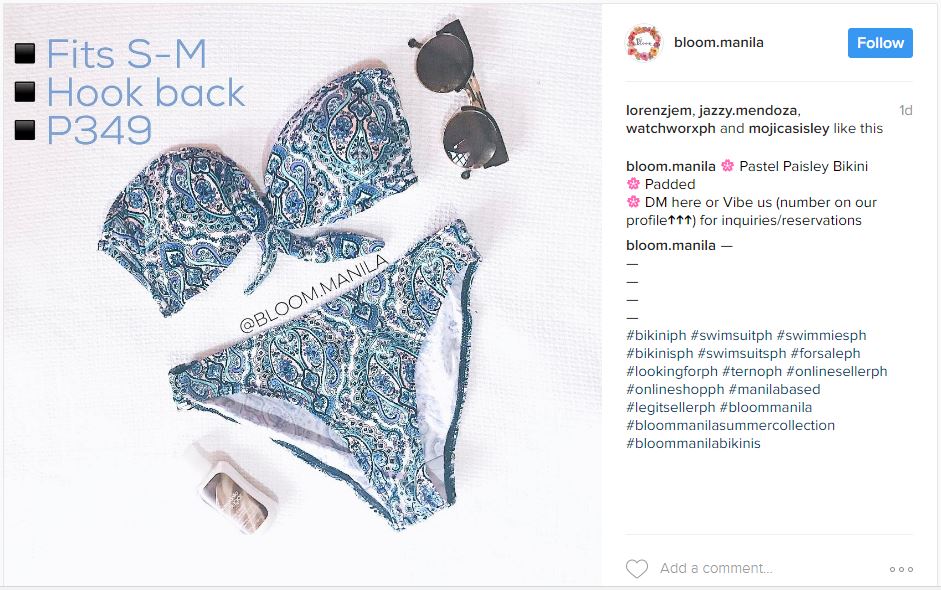 Splurged on your flights and accommodation, but forgot to buy – gasp—swimwear? Fear not, Bloom Manila lets frugal fashionistas shine on the beach with their collection of budget-friendly swimmies. Prices for their two-piece swimsuits start at *drumroll, please* PHP349 – yes, that affordable. They sometimes even offer free shipping on purchases above PHP300.
Price Range: Starts at 349 PHP
Contact Number: 0917 870 2847
Physical Store: None
For the Dainty Lass: Thyrah Shoppe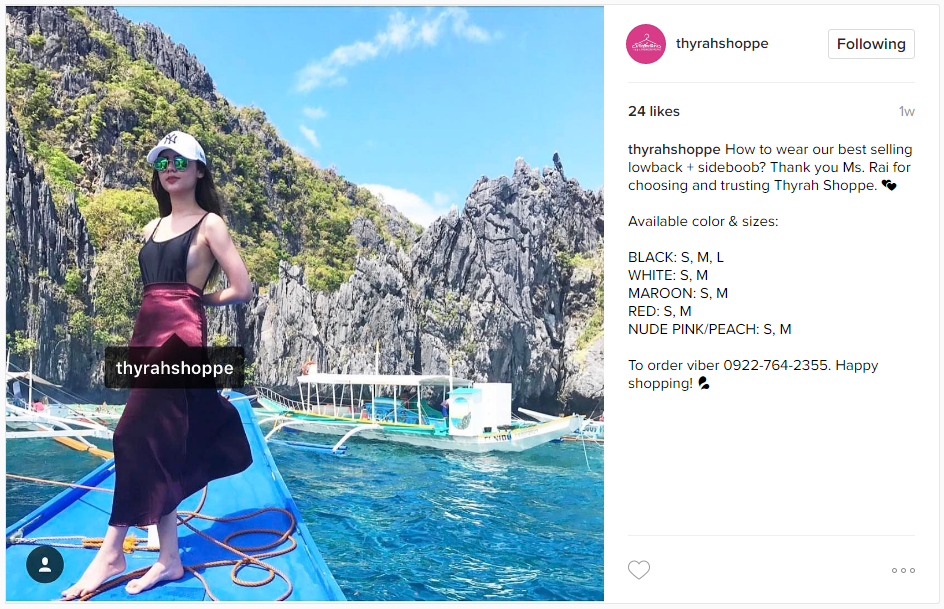 A personal favorite, I have been shopping from Thyrah Shoppe since I was a poor student living off my meager allowance. They have been around even before the whole swimsuit craze started in the country. If I remember correctly, they originally offered accessories, and then expanded to include dresses and other trendy clothing items before they became the successful swimsuit store they are today. Their prices have gone up since I first became their suki, but with the quality of products in their catalog, the price is well worth it.
Price Range: Starts at 500 PHP
Contact Number: 0922-764-2355
Physical Store: Artisque Boutique Café
#5 Lilac St., Concepcion 2, Marikina City
For the Minimalistic Maiden: Negritas Swimwear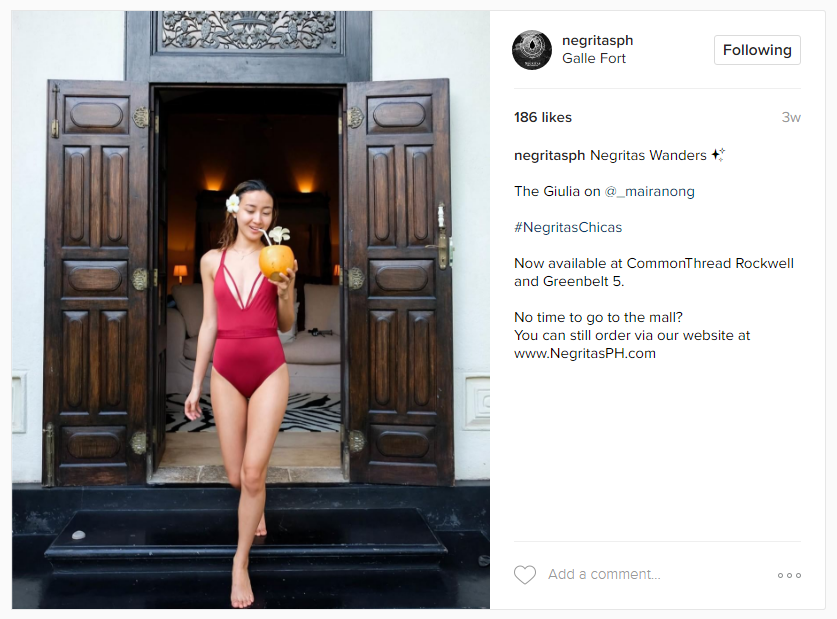 If your mantra is "less is more," you can make a statement on the beach with a simple swimsuit that still has character from Negritas Swimwear. Their most recent collection features plain,one-piece swimsuits in solid hues made interesting by unconventional cuts and dainty additions, such as tie-up details. Their bodysuits look good on the beach as swimmies or on the road, paired with jeans or overalls.
Price Range: Starts at 1,890 PHP
Contact Number: +639279889520
Physical Store: None
For the Forever Beach Babe: Hapee Jonee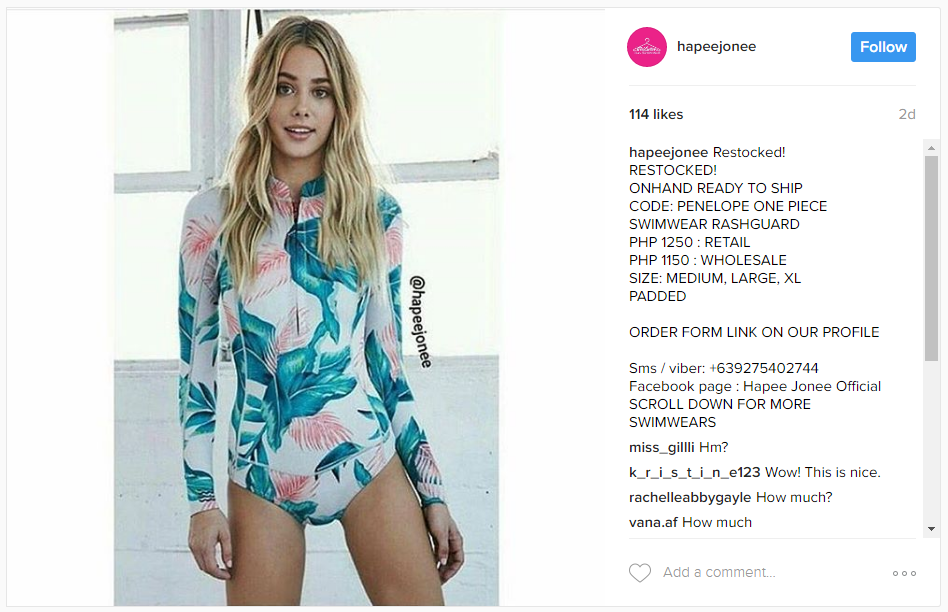 You live for the beach, and for you, summer simply never ends. All your VLs go to your regular dose of #vitaminsea, and there's not a single beach in the country that you haven't been to. For a beach babe like you, a one-stop store, such as Hapee Jonee, is perfect. On top of pretty swimsuits, they also offer rash guards, coverups, and even bohemian jumpsuits that you can take from the shores to music festivals.
Price Range: Starts at 600 PHP
Contact Number: +639275402744
Physical Store: None, but catch them at the World Trade Center on April 7-9
Two out of four shops have physical stores, if you feel like seeing and feeling the material for yourself. If you're ultimately strapped for time, however, shopping off of IG is a convenient alternative.
Depending on their policy and the courier they use, you're likely to receive your item (and complete your packing!) 2-3 days after you have successfully made your payment.
Mai Porras
Pint-sized Pinay. Writer by day, mermaid by night. Loves coffee, elephants, and the old book smell. Adoptive Mom to Churro, Laya, Alab, Chelsea, and Ivory, who all have four legs.