Jules Ruizol
Jules' main passion lies in performing, whether it's singing, dancing,…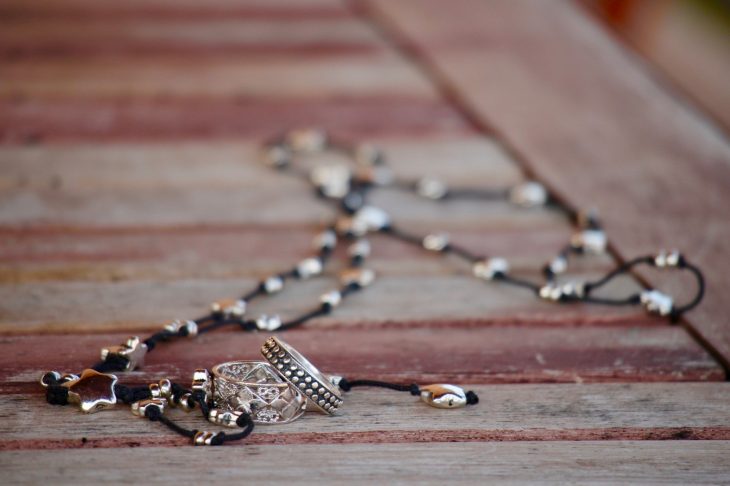 Image from
The summer heat in the country will force you to choose comfort over style. You're likely to go for plain and light-colored pieces that are gentle on the skin, which doesn't exactly leave you with much to play around with in terms of fashion.
But you don't have to compromise style to stay comfortable during the blistering heat. You can still look chic, trendy, or dressy — even when the temperature spikes. And the secret is through jewelry, locally-made jewelry, to be exact.
For these tips, I took a lot of inspiration from the Paris Spring/Summer 2018 show and found accessories that you can cop using some of my favorite local brands.
Floral Accessories
One of the season's trademark themes is flowers, which add a fresh, feminine look. The Badgley Mischka runway had models wearing lengthy floral style earrings. These eye-catching pieces are perfect to wear with a sleeveless dress or tops with deep necklines, so you can accentuate your elongated neck or toned shoulders.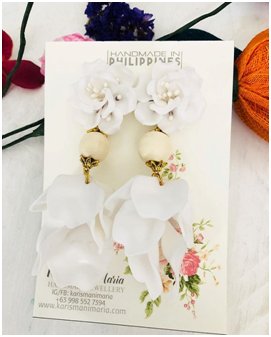 Chain Necklaces
Christian Dior's little black dress during the SS2018 show was styled with a chain necklace, adding a little more visual interest to an otherwise sedate outfit. Cop the same look but with a sunny twist by pairing your chain necklace with a colorful tank top and billowy pants.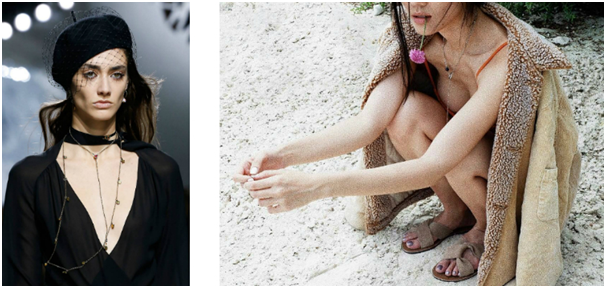 Structural Earrings
If you are active on Instagram and follow a lot of local jewelry brands, you have probably seen at least one shop featuring geometric earrings in their catalog. I wondered where the trend of structural earrings came from only to find out later on that many designers, including Giorgio Armani and Oscar de la Renta, feature this style. These kinds of earrings not only enhance your summer outfit, but they could also become conversation starters. Wear with cropped tops or a sundress.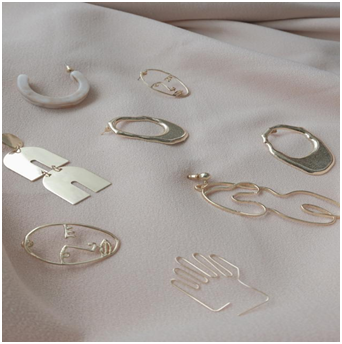 Quirky Pieces
Summer is the season of parties, traveling, self-discovery, and doing all sorts of other fun things. Add a little fun to your light apparel with quirky accessories that not only add more color to your outfit, but also reflect your personality. Take your fashion cue from Prada's recent runway show, which featured early '80s street style fusing cartoonish jewelry with stylish power suits.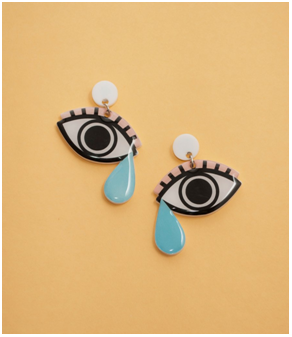 Of course, there are many, if not, endless ways to style up your summer. The trick is to get creative — and buy local because there are many young designers making really cool stuff these days.
Jules Ruizol
Jules' main passion lies in performing, whether it's singing, dancing, or acting. Her music preference ranges from obscure indie bands to addictive KPop acts. She balances being girly and geeky with her obsession with makeup and tabletop games. Wes Anderson is the only director that matters.