Pia Rojas
Pia Rojas has been writing about fashion, beauty, and health…
A new season will soon be upon us and, with it, an influx of the latest shoe trends. But before you get those new high-fashion kicks, why not brush up on your lexicon of shoe styles? After all, you'll find the latest looks in almost every style of steppers imaginable—from stacked heels to stilettos, peep toes and slingbacks, mules, booties, and more! Scroll down below for our shoe glossary and show off your knowledge of fashionable footwear the next time you go shopping with your friends.
1. Ankle Strap Shoes
Whether sandals or pumps, just look for a shoe with a strap, or straps, that wrap around the ankle.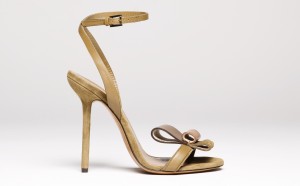 2
.

Ballet Flats

These flats are constructed with the same low-cut, closed toe as ballet slippers, and features a flat heel.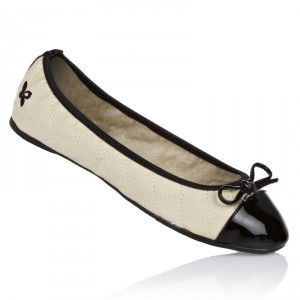 3
.

Boat Shoes

Usually made of canvas or leather, boat shoes are designed with thin slits all over its rubber sole for better traction when on a boat.  Also known as topsiders or deck shoes.
3. Booties
Technically, booties are boots that don't extend past the ankle, making them shorter than ankle boots. But nowadays, booties can be used to mean ankle boots, wherein the shaft of the boots reach the ankles or extend slightly higher.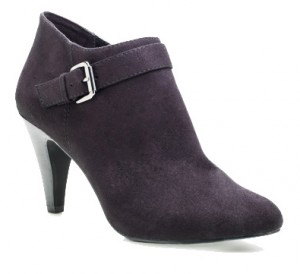 4
.

Brogues

Traditionally, this is a low-heeled shoe characterized by perforations on edges. It's made using multiple pieces of leather for its uppers and feature ornamental serrations lining the edges where the individual pieces of uppers are fitted together, as well as on the toe box.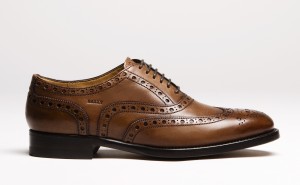 5
.

Chelsea Boots

Chelsea boots are simple, unadorned ankle boots with a round toe. Their distinguishable by the elastic panels that sit over the ankles to the top of the boots so your foot can easily slip in and out without needing zippers or laces.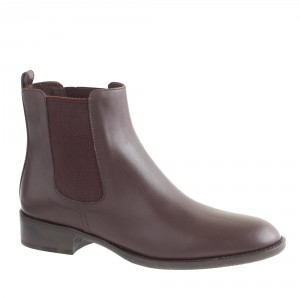 6
.

Clogs

Clogs are backless shoes that feature closed toes and a platform heel with thick soles.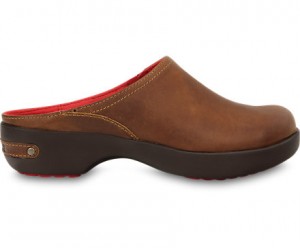 7
.

d'Orsay

This style of shoe features a very low vamp (the area of the shoe that begins just behind the toes and extends over to the side of the foot toward the arch) with the sides cut away to reveal the arch of the foot.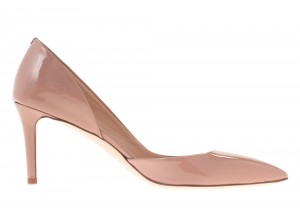 8
.

Driving Shoes

Driving shoes are moccasins with rubber tabs on the sole and back of the shoe. The softness and flexibility of the leather along with the traction of the rubber makes it ideal for use on the car pedals.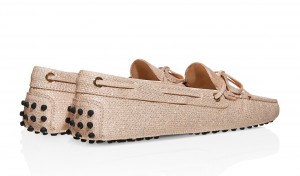 9
.

Espadrilles

Espadrilles are flat slip-ons whose uppers are made of woven fabric, like canvas, and a flexible sole. Traditionally, the sole is made of rope or jute though modern espadrilles now make use of soft rubber.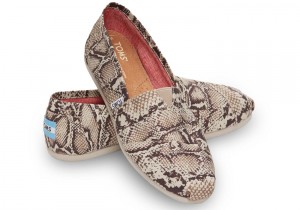 10. Gladiators
Gladiators are usually flat sandals with multiple straps that extend above the ankles or calves or fall just below the knee. The straps can be flat, woven, or knotted.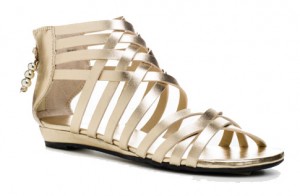 11
.

Jellies

Jelly shoes are simply shoes made of PVC plastic.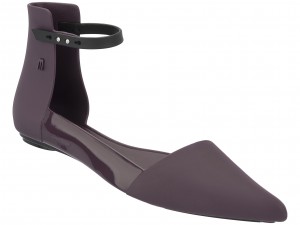 12
.

Kitten Heels

Kitten heels refer to a shoe—whether pumps or sandals—with a low-heel that doesn't extend past 1.5 inches.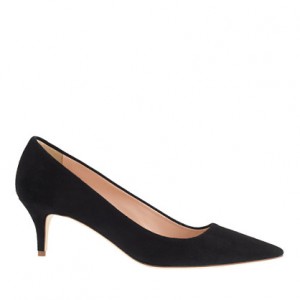 13
.

Loafers

Loafers are another type of slip-ons that don't have laces or buckles or any type of fastening, making it easier to slip your foot in and out of the shoe. They come in many styles, with uppers that are tasseled, fringed, or simple and unadorned.
14
.

Mary Janes

The Mary Jane shoe is inspired by children's shoes, and feature a strap that goes across the middle part of the woman's foot and a short, round toe box. Mary Janes can have a low or high heel.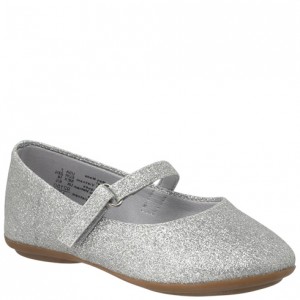 15
.

Moccasins

A moccasin refers to the traditional Native American slip-on shoe made of soft leather. It typically consists of a sole and one piece of leather stitched together to form the sides and the top.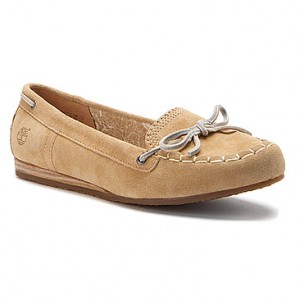 16
.

Mules

Similar to clogs, Mules are backless, closed-toe shoes. The difference lies in their heel. Mules feature a defined heel in any style—high, low, stacked, or stilettos.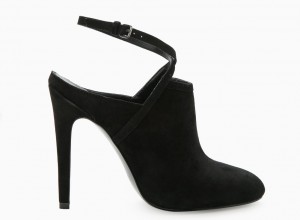 17
.

Oxfords

Simply put, oxford shoes are lace-up closed shoes.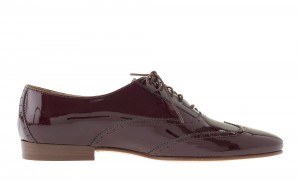 18
.

Peep Toes

Peep toes are shoes with a crescent-shaped opening at the toe cap that expose a part of your toes at the front without exposing the entire toe line.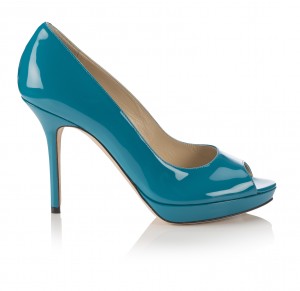 19
.

Platforms

Platforms refer to the upraised front sole of the shoe. A high stacked heel or even wedges are considered platforms if the front part of the shoe is raised with thick soles. Not to be confused with flatforms, which refer to a shoe with an upraised sole running in equal in lengths from front to back.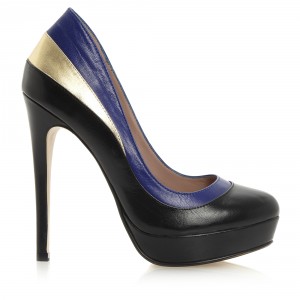 20
.

Pumps

Pumps are classic women's shoes featuring a seamless vamp and a closed back. Nowadays, pumps are used to describe any pair of heeled shoes with a seamless vamp and a closed back.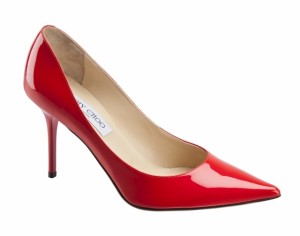 21
.

Slingbacks

Slingbacks primarily refer to a shoe with a strap at the back instead of a full, closed back. The straps connect each side of the vamp of the shoe and wraps around the back part of the foot.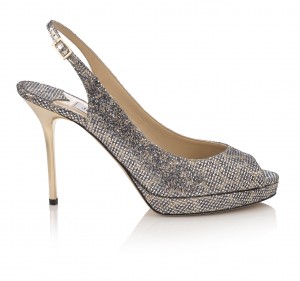 22. Stacked heels
A stacked heel is a thick, square heel that gives the appearance of layers of wood stacked one upon the other to create the heel.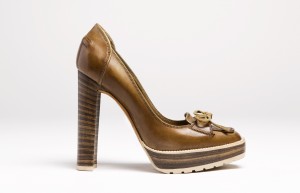 23. Stilettos
Stilettos refer to a high, thin heel that almost tapers to a point.
24. T-Bars
T-bars or t-straps are shoes with straps in a t-shape on the front part of the foot. One strap runs horizontally around the middle of the foot or near the ankle and is then connected to a vertical strap that runs down towards the toe box.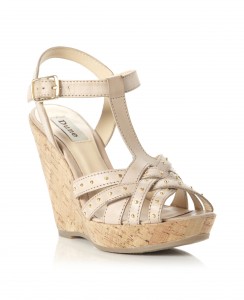 25. Wedges
A wedge refers to shoes with heels that are merged with the sole. It runs from the back of the foot to the middle sole and, sometimes, even all the way up to the front creating a wedge shape.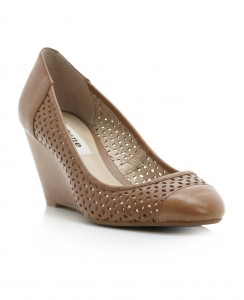 26. Wellingtons
Wellingtons, or "wellies" for short, are boots made of rubber or PVC plastic to protect the feet from water.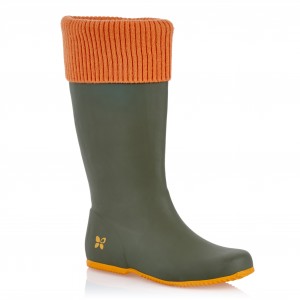 Pia Rojas
Pia Rojas has been writing about fashion, beauty, and health for 17 years. She's happily married with dog, and spends most of her time working and applying weird skin potions to her face.