Ciara Valdez
Ciara is a 20-something writer by day, hyperactive cat by…
Whether you have a Western or Asian-looking face, you can emphasize your eyes with the help of a good ol' eyeliner. It's one of the most remarkable cosmetics you can apply to create a dramatic effect on your face. What's more is that you can wear it on a daily basis—when going to work or hanging out with friends—or style it for special occasions.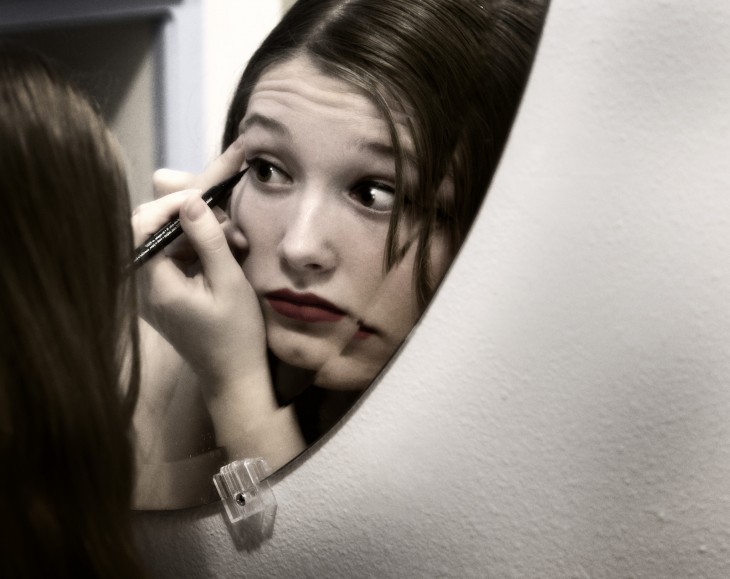 The big question is which type of eyeliner is more suitable for you. Don't be overwhelmed by your choices and let this guide help you find the right one.
Pencil Eyeliner
As the name says, it's a pencil that can give your eyes a smudgy and blurry effect. This type is advisable for beginners because it's the easiest to manage. All you need is to draw on the lash line and waterline (the inner rim) of your eyes. Pencil eyeliners you can try are Majolica Majorca's Cream Pencil Eyeliner, Urban Decay 24/7's Glide-On Eye Pencil, or K-Pallette's 1 Day Tattoo Real Lasting Eyeliner.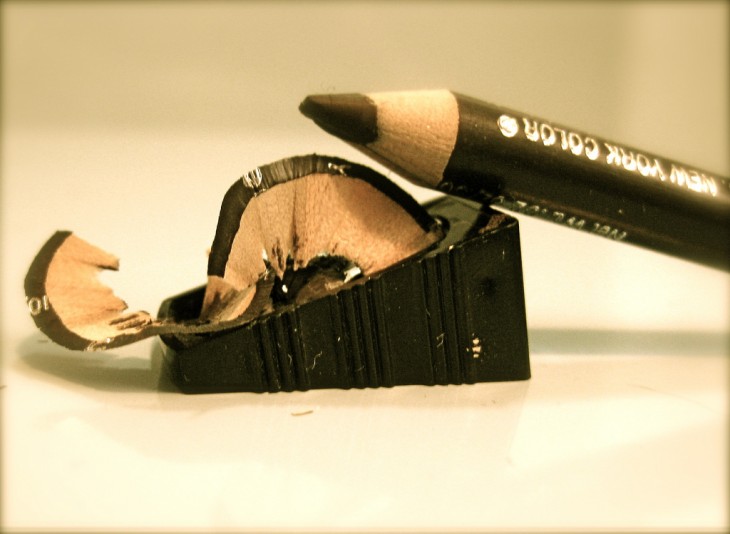 The Pros:
It's the most affordable type of eyeliner
It's easier to find in different colors, such as white, blue, and green
It's easy to apply and control
It can be an emergency eyebrow pencil
The Cons:
You need to bring a sharpener all the time (and clean it regularly)
If the sharpener doesn't come with a container, you have to worry where to throw away the shavings
It can be pointy, especially when it's newly sharpened, and could hurt your eyes
It may not last as long as other types of liners
Gel or Cream Eyeliner
This comes in either a pen-type or a pot with an angled or fine tip brush. Professional makeup artists often use these, but many women today are also applying it for everyday use. Try buying from brands like L'Oréal, Maybelline, Kate, or Tony Moly to get started.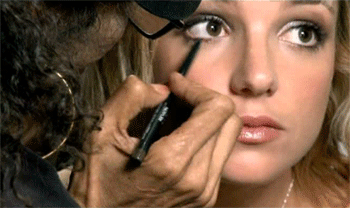 The Pros:
No need to bring a sharpener—simply twist or dip the brush and apply
The pen-type is consistent and easy to apply, while the brush-type is creamy and easy to smudge for styling
The Cons:
The pen-type could break easily if you twist it too much, about 1/8 inch is enough for application
The brush-type can be difficult to apply, especially on yourself
It's not as portable as the pen-type because when you lose either the pot or the brush, you can't apply eyeliner anymore
Liquid Eyeliner
This works like mascara—it comes in a tube with a small brush that when you pull out has liquid on it. This may be the most difficult to apply, but can give you satisfying results. Some recommended liquid eyeliners are Revlon's Skinny Liquid Liner, Dolly Wink's Deep Black Liquid Eyeliner, and K-Palette's 1 Day Tattoo Real Lasting Liquid Eyeliner.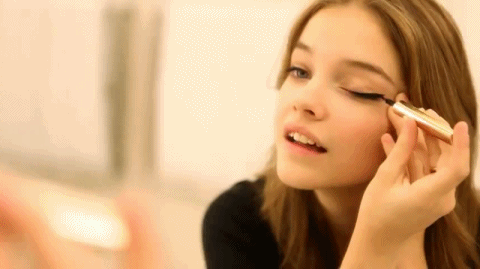 The Pros:
It's best for the eyelids, especially when trying to do a winged eyeliner
It helps make the eyelashes look thicker for a dramatic effect
Most types last all day and don't need too much retouching or reapplication (if any)
The Cons:
Not good if your hands aren't steady
You need lots of practice to apply it perfectly
It takes a few seconds to dry
Complete your getup with the eyeliner that best suits you. Whether you like a sleek or smoky style, knowing which works for your eye will create a dramatic effect and channel the look you're going for.
Ciara Valdez
Ciara is a 20-something writer by day, hyperactive cat by night. When she's not busy performing on stage at Japanese-related events and conventions, you'll see her reading manga and travel blogs, watching anime and documentaries, or doing what she loves... eating. ฅ(*°ω°*ฅ)