Pia Rojas
Pia Rojas has been writing about fashion, beauty, and health…
We get it. It's way too hot and humid to be stuck in the city. So if you're planning weekend getaways to the beach or month-long sojourns out of the country, then you're going to need to stock up on some beauty basics to take with you—and we know just where to get them.
Beauty Bar recently launched their newest store at Central Square, Bonifacio Global City, with a whole new line of luxurious bath, body, and hair care products guaranteed to help you look great no matter where you'll be.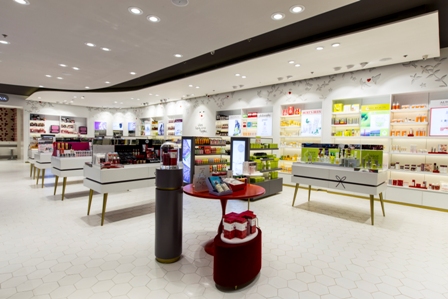 The haven for beauty mavens already houses cult brands like Smashbox, The Balm, ArtDeco, Youngblood, Prestige, Earth Therapeutics, Burt's Bees, and more. But their newest concept store has a whole new lineup of luxurious hair, bath, and body products to get you summer-ready for the beach, the mountains, or the city.
Beauty Bar's Must-Haves for Summer
Heading seaside? Check out Hei Poa's line of Monoi Oil, a concentrated natural oil from Tahiti that has been Polynesian women's beauty secret. This multi-purpose oil can be used to soften, moisturize, and protect skin as well as heal, repair, and add shine to hair. It also smells great when used as a massage oil.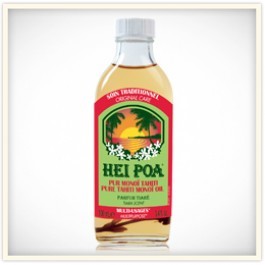 If you're stuck in the city, you can still flaunt a gorgeous tan with Tan Organic. The world's first ECO certified Aloe Vera based organic self-tanning brand comes from Ireland and boasts an ultra moisturizing formula that's perfect even for sensitive skin types.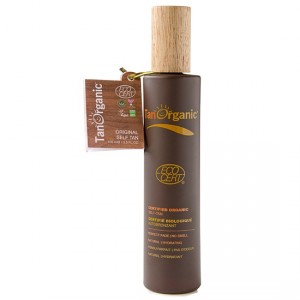 [crp]
Prefer to head to colder climes? Take Naturica Siberica's body lotions to keep your skin moisturized, soft, and supple with the protective active substances and strong anti-oxidant properties of Siberian herbs and plants.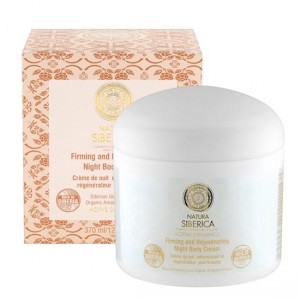 Flying out of the country? Look fresh immediately upon landing with Altchek MD's high-performance skincare that deliver immediate results. His Eye Gel Pads are perfect in-flight treatments to refresh tired eyes and reduce puffiness, stat!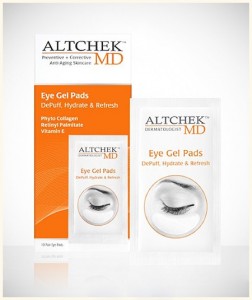 Of course there are even more great products to fall in love with at the store. The Bomb Cosmetics all natural and handmade hair, skin, hand, and foot care products make perfect gifts for friends and family, thanks to their cute packaging. Cabana Sun's sun protection line will keep your skin safe from harmful UVA and UVB rays with a water resistant sun lotion line. Plus, there's also Deserving Thyme's line of aromatherapy products, Laino's natural skincare and body lotions, Eva NYC's professional line of hair care, and Phytorelax's fab hair and body range, which will all have you looking polished and pretty from head to toe!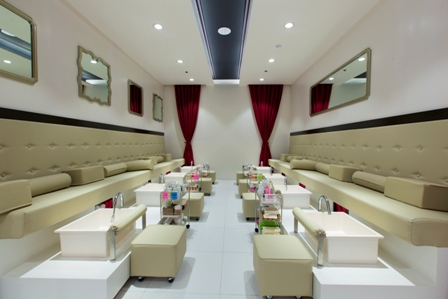 And when you're done stocking up on your summer must-haves, take a break and pamper yourself at Beauty Bar's posh, spacious, and tranquil nail salon where you can indulge in pampering manis and pedis just in time for sandal season. Dashing Diva is a fab nail spa and boutique that delivers the highest quality, most innovative nail care products and service. They've got a great range of colors and offer 5-FREE formulas to keep your nails healthy and strong. Not a fan of polish? Try their DesignFx selection of nail wraps, which come in cute colors and fun patterns.
No matter what your beauty needs may be this summer—makeup, skincare, bath & body, or hair—you'll find them all at the new store of Beauty Bar.
Find the newest Beauty Bar store on the 2nd Floor of Central Square, 5th Avenue corner 30th Street, Bonifacio Global City.
Pia Rojas
Pia Rojas has been writing about fashion, beauty, and health for 17 years. She's happily married with dog, and spends most of her time working and applying weird skin potions to her face.