Dyan Carolino
Dyan is a 25-year-old writer with a sense of humor…
They say only the bravest souls willingly choose to wax their hair down there, but this is actually quite common nowadays. It's not exactly fun, but after the procedure, you'll be ready for the beach season for weeks on end. And with summer now at its peak, it's very timely to head over to the salon for a Brazilian.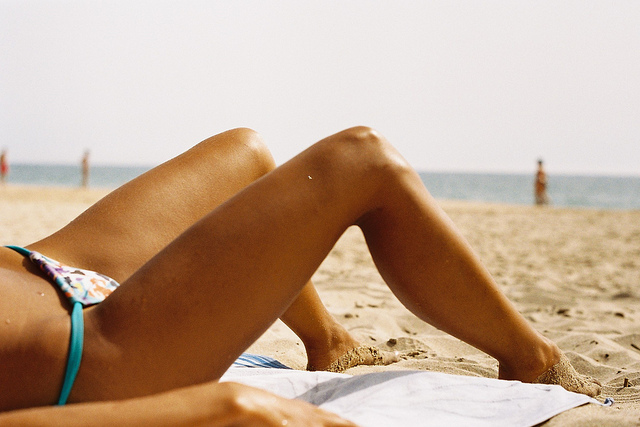 Of course, between the idea of dropping your pants or shorts in front of a complete stranger and the anticipation of pain, the whole procedure can be a little bit intimidating. So, if it's your first time (though I'd recommend starting with a regular bikini wax before graduating to the landing strip or full-fledged Brazilian), here's a rundown of what you should know before getting one:
1. Don't wax when you have your period, or a week before or after it.
This rule is also applicable when you plan to wax other parts of your body (e.g., your pits, legs, and so on). Never wax when you have your period, and avoid doing it a week before and after your menses because you are more sensitive to pain during this time. Think of it like this: if telenovelas make you cry when you're PMS-ing, having wax applied to your vag certainly will, too.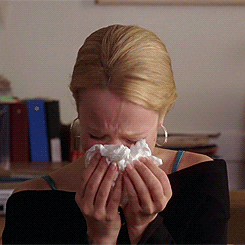 2. Don't have sex, work out, or go swimming right after getting waxed.
If you're planning to surprise your boyfriend or husband with sexy time after the procedure, stop. Don't work out, go swimming, or do anything that would make you sweaty down there for at least a day after the waxing session. Doing so will only cause friction, which can irritate your lady parts. To be safe, get waxed at least a day or two before any major plans.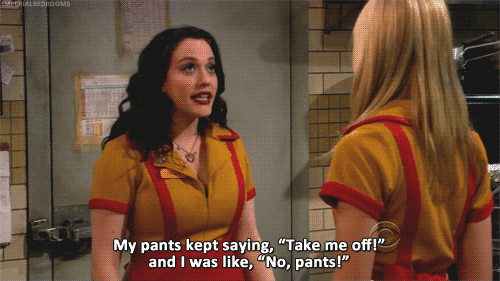 3. Don't shave at least a week before the procedure.
The most irritating thing about getting waxed is that before the session, you have to let the hair grow for a while. If you don't, the wax has nothing to grab on to. So you can't shave down there for about five to seven days.The hair should be at least about one fourth of an inch—or about the size of a grain of rice.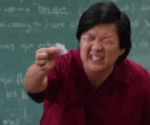 4. There are ways to make it (almost) painless.
Getting waxed doesn't have to hurt so badly. Aside from timing the procedure correctly (see item no. 1 on this lsit), there are some other strategies to reduce the pain. Skip the coffee (this can only make your skin extra sensitive) and take two aspirins (or an ibuprofen) 45 minutes before your appointment. You might want to try this, too: turn your head to the side and cough just as the strip is about to be removed. The same way inhaling and exhaling helps, doing this will distract you momentarily from the pain.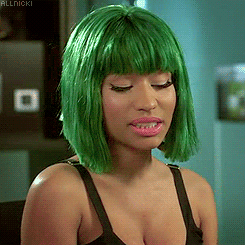 5. You don't have to remove everything.
Again, you can still opt for a regular bikini wax if you just want the edges along your bikini line cleaned up a bit. Also, if you want to go for a more natural look, a regular bikini wax would do just fine. Even if you do want to go for a Playboy strip or the full Sphinx later on, if it's your first time, you may want to start with a bikini wax.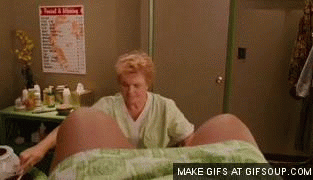 6. Only do what you're comfortable with.
Putting on makeup, learning to braid, and getting a Brazilian wax—these things are only as essential as you want them to be, so if you give it a try and decide it's not for you, or if you simply don't feel like it would ever be something you'd feel comfortable doing, just exercise your right to abstain. The most important thing is to be comfortable in your own skin, and whether that includes having the hair down there or not is completely up to you.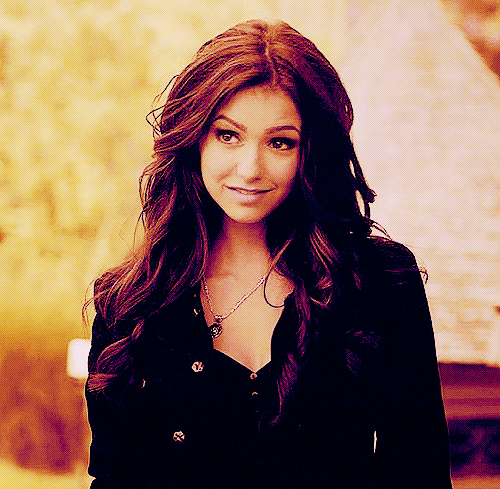 The one inarguable thing that ties all women together, though, is the fact that we all have vaginas. And even women who are fully au naturel and conservative should, to a certain extent, groom. Good hygiene is the only essential practice when it comes to your lady parts. Outside of that, it's a matter of preference.
Dyan Carolino
Dyan is a 25-year-old writer with a sense of humor of a prepubescent male. On weekends, she hibernates.