Pia Rojas
Pia Rojas has been writing about fashion, beauty, and health…
Thinking of slipping your feet into a pair of sandals? Before you bare your steppers, make sure they're in tip-top shape worthy of your flip-flops and wedges. You don't even need to shell out big bucks for a foot spa at a nail salon. All you need? A good soothing foot soak, clean and trimmed nails, and some skin-softening treatment to prep your way to pretty feet. Keep reading for our skin-perfecting tips for fab-looking summer-ready feet.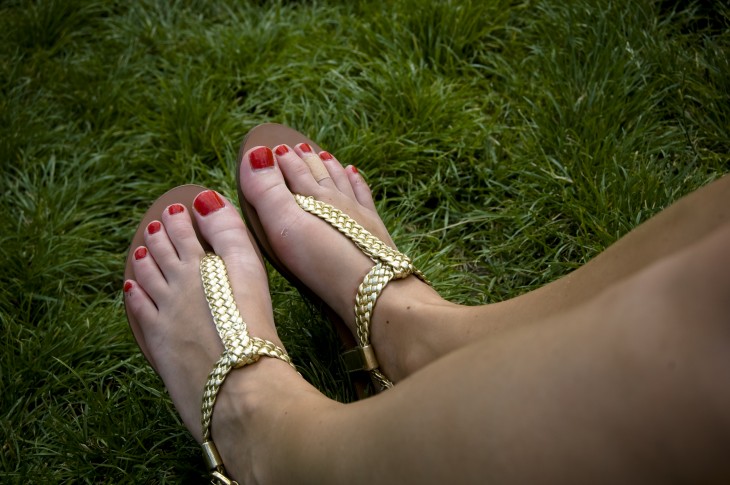 1. Pamper your feet with a soothing soak
Whether or not you're plagued with stinky feet, soaking your feet in lukewarm water with a few drops of tea tree oil can help get rid of odors that occur when feet sweat. Plus, tea tree oil's antibacterial properties help kills germs and microbes that have accumulated on your feet from the day's dust and dirt. Soaking your feet every other day is also a great way to relax tired foot muscles while softening dry skin so they're easier to remove.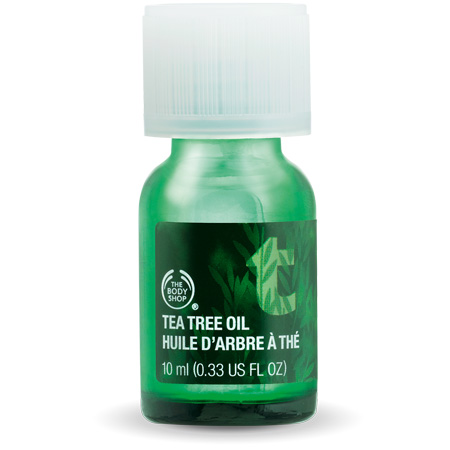 2. Buff rough patches with a scrub
Shower your feet with some love by giving them a good scrub, which you can even do while bathing. Use an exfoliating scrub to remove dry skin, working around the ankle area and the heels and balls of feet. You can also use a pumice stone on extra rough patches to buff skin, paying special attention to your heels. If you have stubborn, hard-to-remove calluses, try an exfoliating foot mask filled with a special treatment to slough off hardened skin and soothe feet.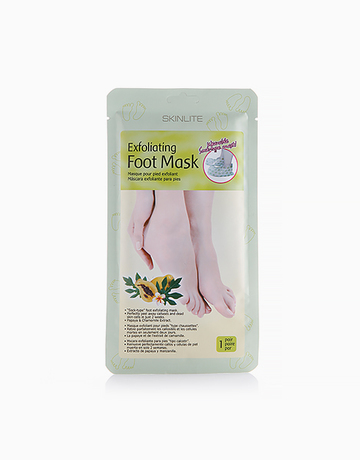 3. Prevent blisters from forming with cotton flats
Sandals may let your feet breathe, but those cute leather thongs and wedges can give you blisters when your skin rubs against leather straps—something that happens more often in the summer as your legs and feet swell from water retention caused by the body reacting to the sizzling heat. Minimize irritation by using your strappy sandals on cool days and just go with more comfy sneaks or cotton flats when it's hot and humid.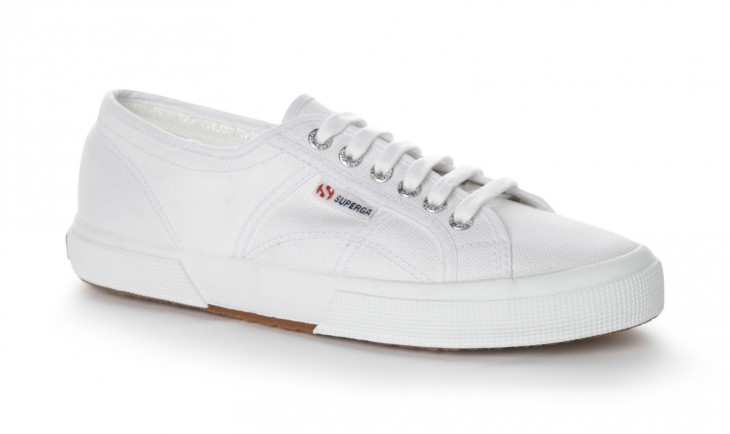 [crp]
4. Hydrate your skin with lotion
Slathering lotion on your feet is the best thing you can do to soften and smoothen your skin. But if you're not keen on oiling up in the heat, then look for a gel-based, lightweight lotion that moisturizes, refreshes, and is instantly absorbed by skin for that non-greasy feel.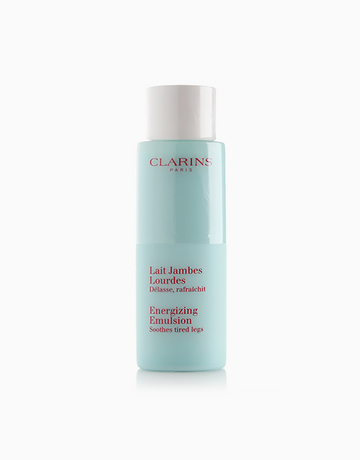 5. Trim your nails
If you want pretty feet, invest in a mani-pedi kit to make sure your nails are clean and trimmed regularly. Use an orange stick to dig out any embedded dirt under your nails before cutting them. Then take your nail clipper and cut straight across your nails. File them into shape using a nail file. Make sure not to cut too deep into the corners of your nails since this can result in ingrown nails. If you have discolored nails from wearing polish too long, use a lemon wedge and rub them on your nails for a few minutes to help brighten them.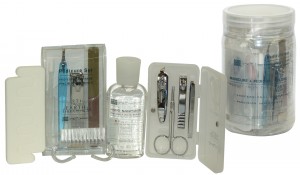 6. Paint your nails with a summer-ready color
Get in the mood for summer with a few summer-ready tips in bright, bold, or pastel shades. You'll find polish in a million hues with a variety of finishes—crème, metallic, or glittery—to suit every mood or occasion. This season's nail trends are all about bright, sophisticated shades like coral red, pastel greens, canary yellows, even metallic navy—all perfect choices for the season.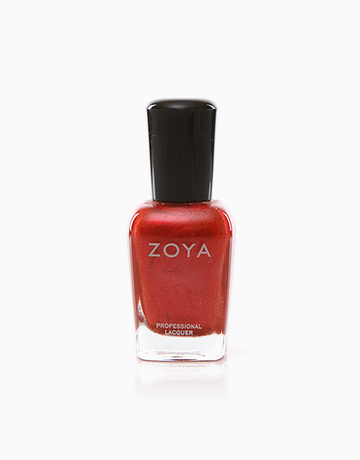 Got more suggestions for keeping those trotters in tip-top shape? Leave a comment to share!
Pia Rojas
Pia Rojas has been writing about fashion, beauty, and health for 17 years. She's happily married with dog, and spends most of her time working and applying weird skin potions to her face.