Tazeana Joandre
When she's not writing, Tazeana spends her day YouTubing cat…
When you reach a certain age, you start to ask questions, anything to justify the fact you're well into your 20s or 30s and have the romantic experience of a 12-year-old. Don't worry; any girl with an NBSB badge to her name could be going through the same thing.
On a good day, you're brimming with optimism that you're going to randomly run into your soul mate at your favorite coffee shop. On a bad day, meanwhile, you're going to stay awake for hours on end and ask one or two of the self-blaming questions.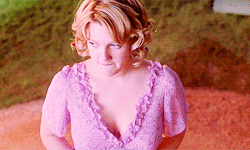 Don't get us wrong—we know well and good that you can be perfectly happy without a life partner. After all, there are a lot of reasons to enjoy singlehood. But we know it's not always about finding The One, but about having the experience of a relationship. And sometimes it's just about affirming that you are a strong, independent, beautiful woman worthy of being loved (which you are).
So just to show that we feel your pain (and also to emphasize that there is no reason to feel despair just because you've never had a boyfriend), here are a few questions many single-since-birth ladies may have asked themselves a time or two: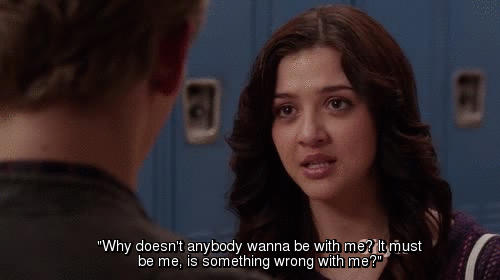 1. "Are my standards unrealistically high?"
This may be because you're surrounded by jerks and douchebags—or torpes and guys too blind to see what (or who) is right in front of them. This should give you a reason to keep searching for the right guy, but certainly no reason to settle just because the pickings are slim.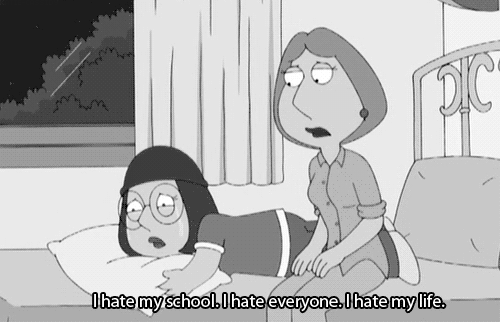 If majority of your friends are saying you're dreaming an impossible dream, then maybe you should reassess what you're looking for in a partner—whether it's a partner for life or one for just now. Heck, the Disney princesses make it look so easy, but they've got some pretty unreasonable expectations of their own. Romance novels are fun, but don't base your views of real-life relationships on them. If you're holding on to expectations about physical characteristics, remember that these things fade. Think about your values and the things that are most important to you in life; those should play an important role in deciding what traits you want to find in a guy you'd pursue a relationship with.
2. "Am I scared of intimacy?"
Yes, you all have those moments, where you feel like having someone's tongue in your mouth or having their heart in your hand is too much of a responsibility. And the reason you can't put yourself out there could be because opening up emotionally and sexually to another human already makes you feel so anxious you'd rather hide in the bathroom, single and alone, forever.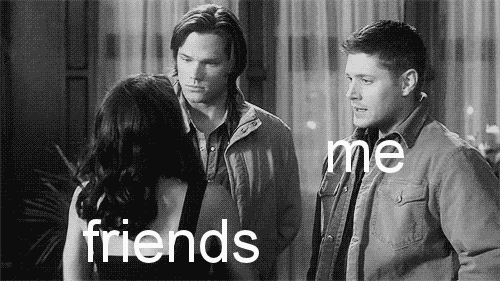 Stop right there. It's common to be afraid of the unknown, and if a guy respects you as he should, he won't push you to do anything you're not comfortable with. Walk, don't run, when it comes to relationships; you're not desperate, you're just taking your time to enjoy the experience and make sure you feel happy and secure with each new moment or encounter you have. When it comes to physical intimacies, if you want to wait, then wait. When it comes to emotional intimacies, think about what's keeping you from committing or from even giving it a shot. Are you afraid of being hurt? This is a risk you take with any relationship—when you make a new friend, for example. Heck, you are signing up for it eventually when you adopt a puppy. But when it comes to your heart, ask yourself if it (and the guy) are worth the risk of losing in the love game. Are you just worried that you don't know him that well? There are ways around that; go on dates or just hang out with friends if you aren't too comfortable being with him one-on-one just yet. Don't reject a guy out of hand based on initial impressions. Unless, of course, he shows himself to be a douche right off bat; in which case, kick his but to the curb.
[crp]
3. "What if I am simply not attractive enough?"
We all have our insecurities, and for women these days, regardless of relationship status, body image is often a big one. If you're in your mid-20s and feel you're somewhat at your aesthetic peak, you'll start expecting occasional advances from the men around you. And if they don't come, like they never have, this might just be the first question that pops into your head.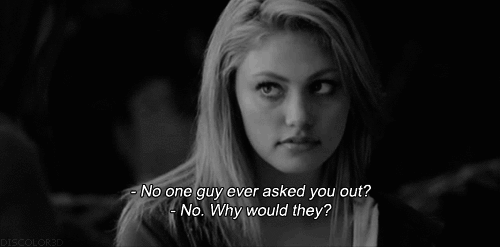 This is probably not an issue of looks, but of confidence, which guys frequently tell us is the number one thing that attracts them to a woman. As top male model Sean O'Pry shared with us, "If you don't love yourself, you're not gonna portray that sexy that you want to." Healthy eating advocate Erwan Heussaff says the same: that it's not about physical attributes, but about confidence. So if there's something you don't like about your body or your look—whether it's the way you dress or make up your face, or whether it's to do with your weight or the size of your butt or boobs—work on it so you can be in a head space where you feel good about yourself. This isn't to attract guys; that's just a side benefit of loving the skin you're in. This is so you feel great about being you, which will have positive effects on all parts of your life. Yes, even your love life.
4. "Do I suck at flirting?"
If you've never flirted with anyone other than your stony-faced cat, it might feel like flirting is a game with a whole set of rules that you can't access. This may be accurate. Flirting is an art; it takes talent to master it, and some people are just naturally good at it. But that doesn't mean that you can't learn to be good at it. And the good news is, even if you fumble at the beginning, practice does help a lot.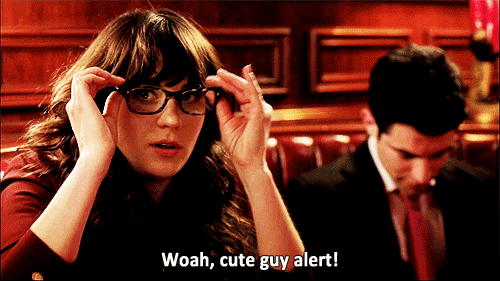 Now, this can be tough if you're shy or if you've just never had much opportunity to talk to guys in a casual setting before. Part of this is that confidence we talked about in the item above. But the other part, the vital part, is communication. Find a common ground. Ask about his interests and share yours. Once you find something you both share a passion for (even if it's something you both hate), it'll get easier. Even better, you won't be flirting, you'll be making genuine connections with a guy who could wind up a great friend—or something more.
5. "What if I'm meant to end up alone?"
The journey to self-blame often ends here, to this sense of irrevocable defeat. You're no longer blaming yourself, per se, but fate, or God, or universe or other things that have nothing to do with your nonexistent love life.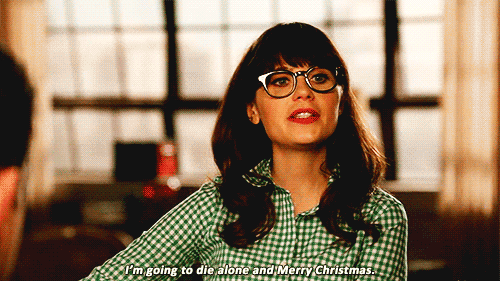 But we've got two questions for you. The first is, would it really be so bad if you don't find a partner? Remember, this is an age where women hold down high-powered jobs and can earn great salaries, so it's not question of having someone to provide for you, as it was in centuries past. And let's not even get into the whole do-you-need-a-man-to-feel-fulfilled debate (because you shouldn't). Even if it's a question of wanting to be a mom, this isn't something you necessarily need a man in your life for these days. And if it's a question of having someone to support you through the ups and downs of life, well… That brings us to our second question: are you really alone? Your friends and family are there for you—or they will be if you let them. So if you haven't been allowing them to fill your life with laughter, encouragement, love, and more, maybe that's what you should focus on; when you let yourself be open to the affection and positive vibes of the people already in your life, who knows? Maybe new people will be more eager to enter your life (or play a bigger part in it if they're there already).
Additional reporting by Liana Smith Bautista
Tazeana Joandre
When she's not writing, Tazeana spends her day YouTubing cat and dog videos and daydreaming about Jollibee fried chicken.