Ella Greene
Ella Greene loves eating, dyeing her hair with the colors…
Filipinos are born foodies—we don't just love eating it, but we also enjoy buying it, cooking it, and even even critiquing it. This is probably the reason for the emergence of food markets all over the metro. And while they can be challenging to get to and cramped for space, food markets are great for dates. Why? For the following reasons:
1. It's an interactive eating experience.
A unique date experience awaits you when you go to a food market. With the many tables lined up to satisfy your cravings you only need to walk past each of them and munch down on the goodies you have in hand—at the same time! It's a very casual dining experience so you can be yourself. At the same time you both will have a good idea on the type of food you like to munch on.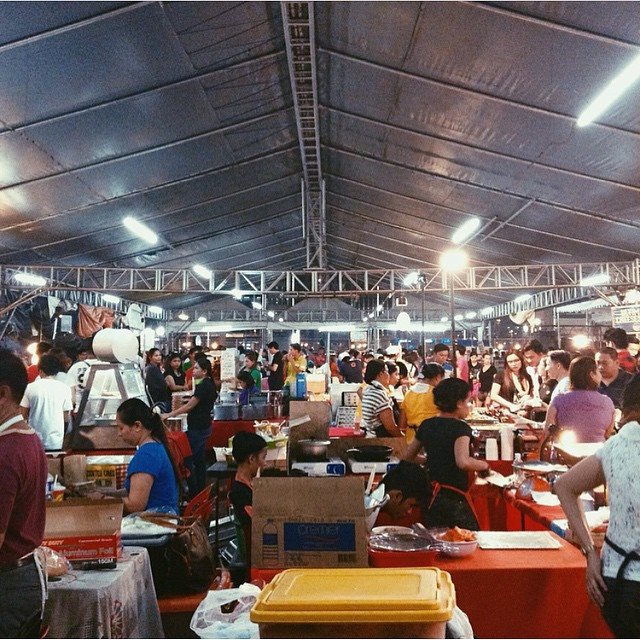 2. You find affordable eats.
When you say you're going on a date, it usually entails money and budget. Checking out food markets is inexpensive, good for you if it's a Dutch treat. You can even treat your date to impress him.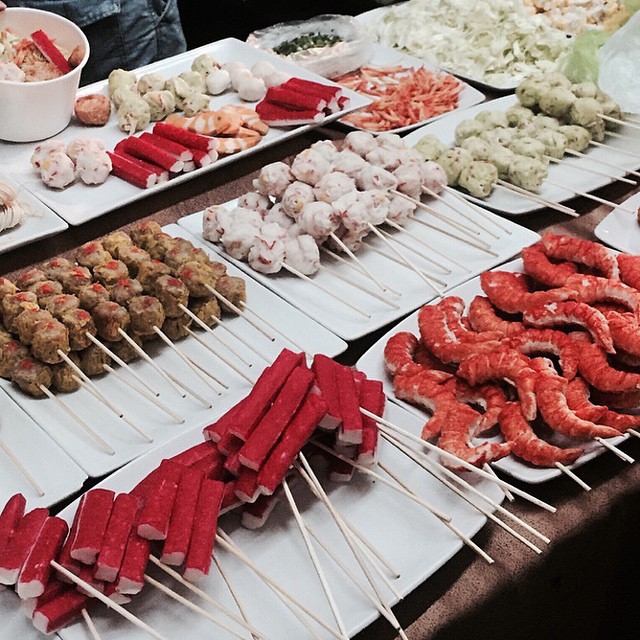 3. You get to test the waters.
A date is an opportunity to get to know someone, and a food market is the perfect venue for this. You get to have a test run of how your "relationship" may or may not go. Decision-making and open-mindedness are sure to play a huge role when you make a trip a food market, so you get to see him in a setting other than the usual dinner-and-a movie scenario. You'll have the opportunity to broaden each other's horizons but also to see if your preferences are compatible. If you love the casual dining experience and he's exclusively into high-brow eats, you'll be introducing him to a whole new culinary world. Watching how he deals with eating with his hands or off a stick is part of the fun—and it tells you a lot about him.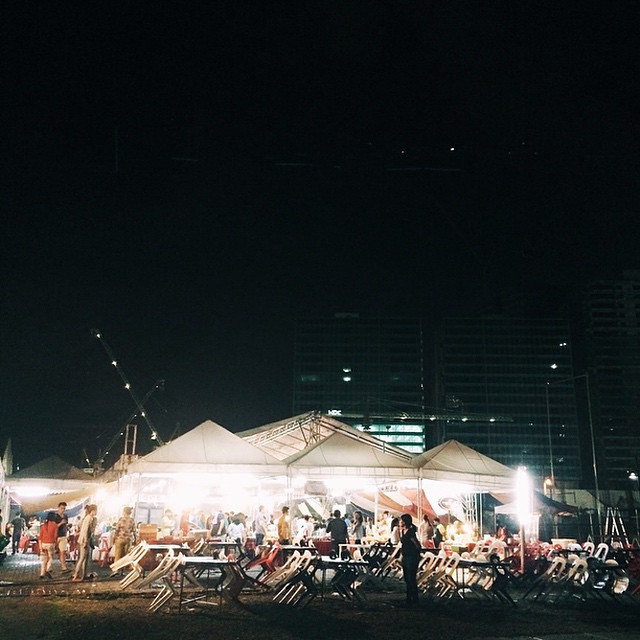 4. There's always something new to try.
The best thing about food markets is having a plethora of choices just a few steps away from each other. No need to decide where to eat when you can both have different food choices and still spend time together. Moreover, you get to experience and taste different kinds of flavors—an experience that is exciting enough to keep the date fun and alive.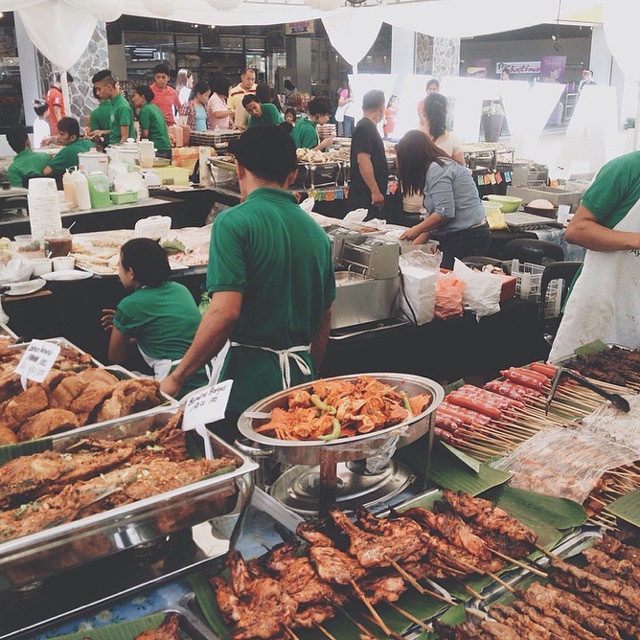 5. You learn a lot about each other's likes and dislikes.
The most important reason of all is probably this. As you get to know someone, the most critical part is finding out what they do and do not like. Like we said earlier, food markets are informal and places where you can be who you are. No need to dress up into something fancy or observe restaurant rules and etiquette. You just need to enjoy the moment and the company. It's a venue for easy talk and really getting to know one another.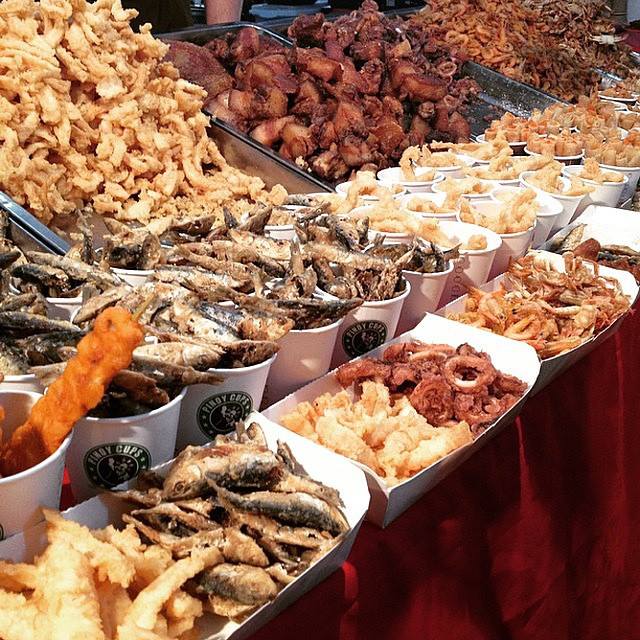 When faced with a hundred choices, what you pick will surely say a lot about you, and your date, of course. So look closely and be on the lookout for what makes him tick and the things that makes him an awesome date.
Want to schedule your date at a food market? We just found out that the Bellysima! Food Festival will be extending over the next several weekends (Fridays and Saturdays) in Glorietta 5. And
Ella Greene
Ella Greene loves eating, dyeing her hair with the colors of the rainbow and the idea of being in love. Aside from being an optimistic hopeless romantic, she is also an aspiring rapper. Her free days are spent practicing rhymes in the dark corners of her room.