First impressions are important. In fact, some believe that first impressions last forever. Whether you believe that they do or not, first impressions can definitely help us establish good rapport with other people. This is why we get nervous on first dates with new people, even if they aren't really the very first date we have ever been on. While it is possible to do lots of different things on the first date, I have observed that the most common activity to do is dine together.
Have you ever experienced being on a FIRST date, and in the middle of eating, you realize—"I should not have ordered this"? The food might have been too messy or too noisy to eat, amongst other things. If you are already comfortable with the guy that you are going on a first date with, then this isn't really a problem. However, if you want to make a flawless first impression, here's a list of 10 types of food that you might want to avoid during a first date altogether.
1o. Bigger-Than-Your-Mouth Burgers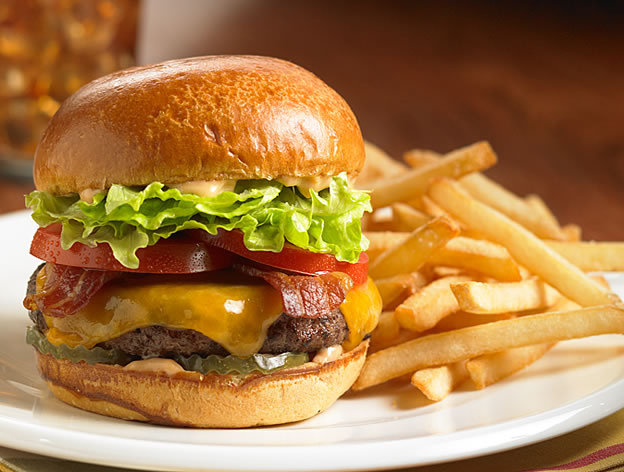 Those larger-than-your-mouth burgers that promise mouth-watering goodness with lots and lots of fillings. While you can really enjoy this, the truth is that they can be difficult to eat if you're trying to be demure. Just reserve this for a later occasion with him or with your friends.
9. Messy Chicken Wings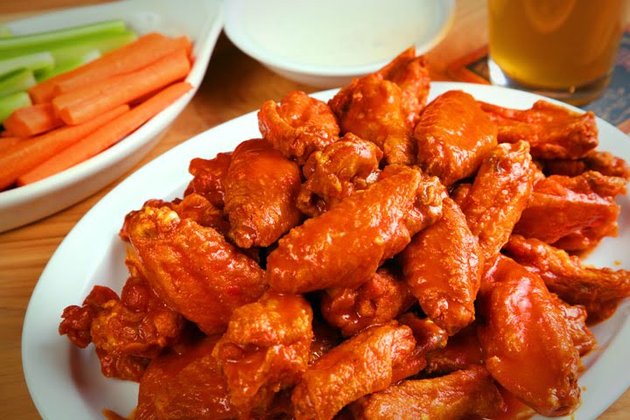 Avoid finger foods like this one. Again, if you're both comfortable with that, then it's okay. However, if you're still getting to know each other, cross this one out for now.
8. Messy and Smelly Shawarma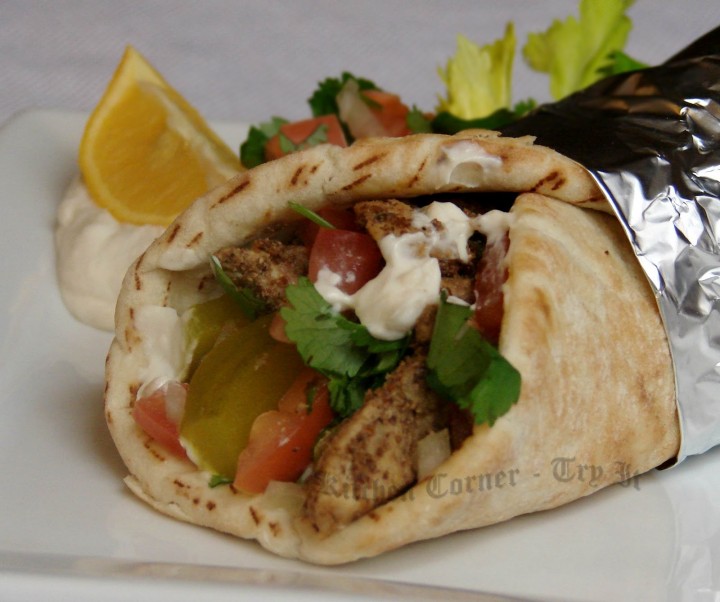 It's risky because the sauce can smudge on your cheek or at the sides of your lips. While this can be a good opportunity for the guy to wipe it off with some tissue or with his fingers (as a sign of affection), not all guys will find that cute. AND don't forget about the onions, either. They can really leave your mouth with a rather unpleasant smell after eating.
7. Messy Tacos/Burritos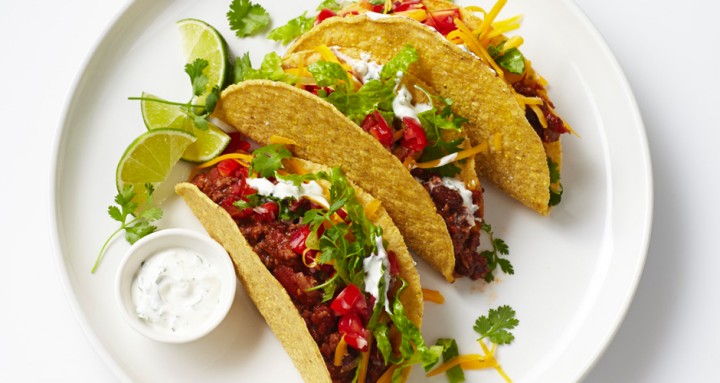 As with shawarma, the fillings of a taco or a burrito will just probably fall on the plate, on your blouse, or on your pants. Plus, it's almost impossible to eat it without tilting your head sideways while you try to prevent the fillings from spilling out from the taco shell or wrap.
6. Healthy Salads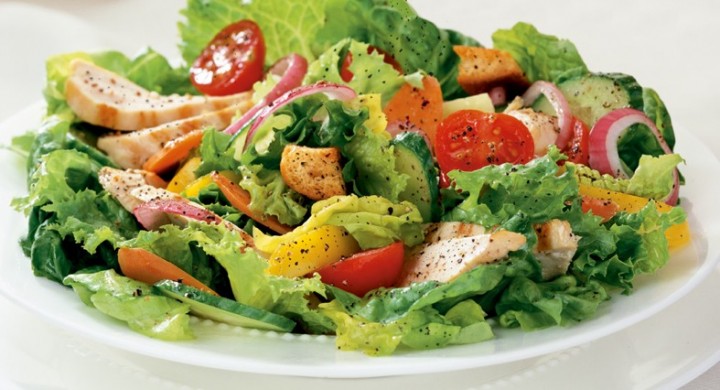 My guy friends often say that they like women who are confident in their bodies, no matter what size they are. Of course, if you love salad or really care for your body, then go ahead and order that salad. However, if you love meat and want to have fun at your date, then don't restrict yourself with a salad just because you're worried about over-ordering.
5. Suggestive Oysters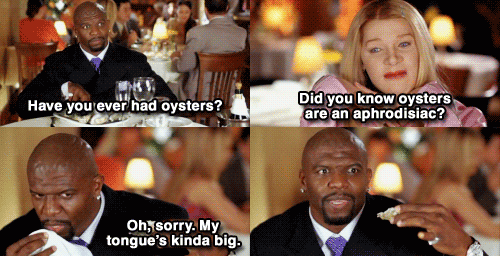 Hmm. Think of the movie "White Chicks." Remember Latrell? 'Nuff said.
4. Awkward Ice Cream Cones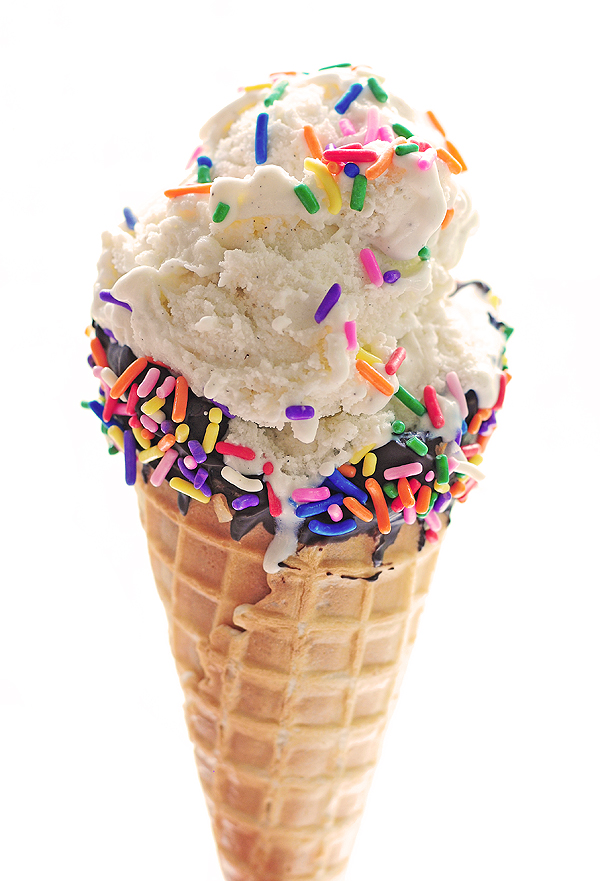 It's messy and awkward to eat when licking is involved. Being too conscious while eating prevents you to be yourself, too, so it would be better to eat something you are comfortable eating and something that will allow you to have a good time with your date.
3. Cheesy Pizza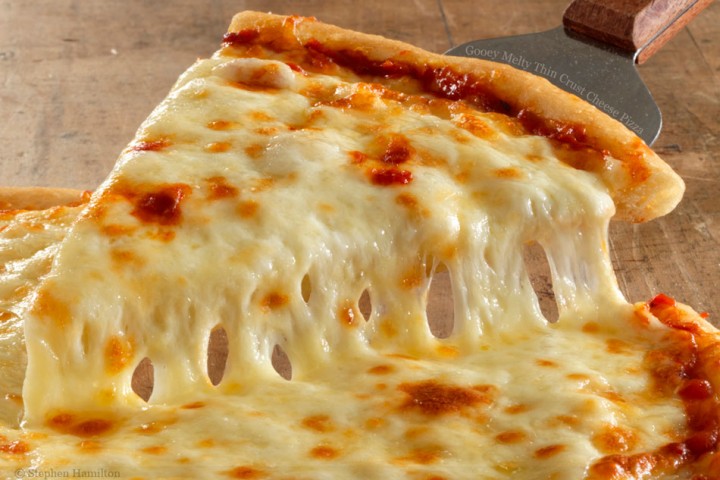 I know: "but it's pizza!" I just mean the pizza with mozzarella that can sometimes be annoying when you're trying to cut off the pizza and the long strings of cheese won't cut loose.
2. Any Garlic and Onion Heavy Food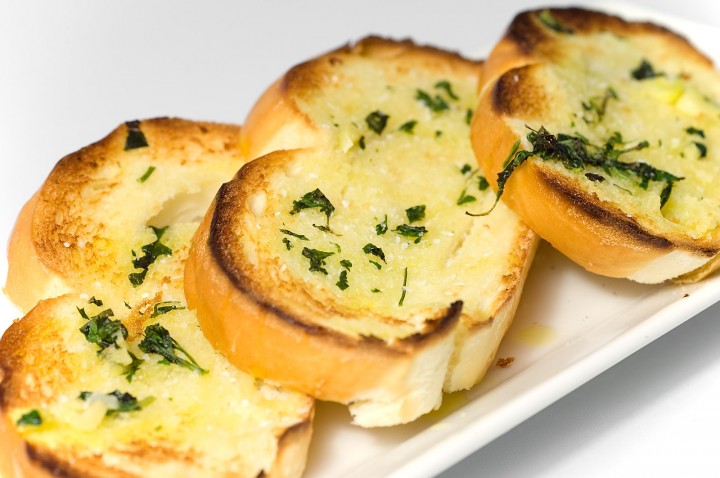 For example: garlic bread. Don't drive him away with awful stinky breath, please.
1. Pesto or Squid Ink Pasta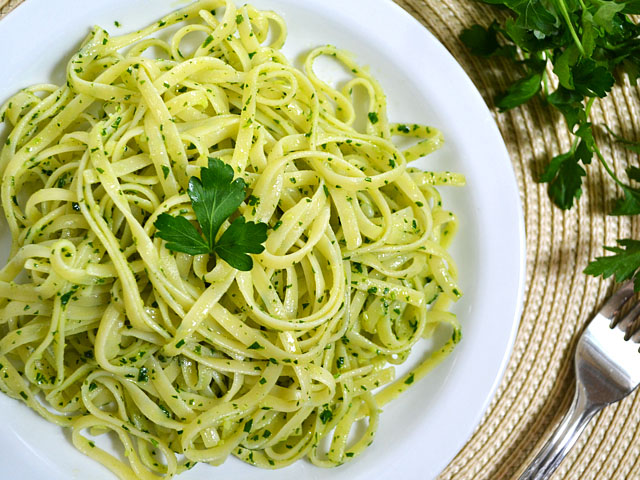 It's not a pretty sight if your date sees you laughing and smiling with that unsightly green or black stuff lodged between your teeth.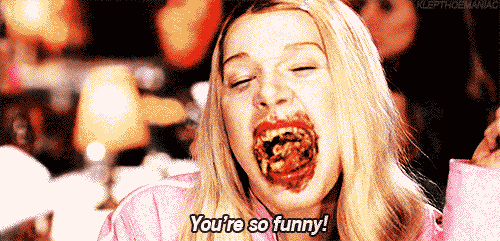 Have fun on your date, but be careful what you order. Don't say you haven't been warned! 😉