Carol Premacio
Audacious,vivacious and loquacious, Carol Premacio's greatest loves are, and always…
Being single can be a great time in a Modern Filipina's life. But enjoying life as a single lady doesn't mean you need to give up dating. Still, there are a lot of douchebags out there who just aren't worth your time. So one way to meet guys you might be interested in dating is to rely on your friends. It's not at all uncommon for your friends to know guys they think might hit it off with you—so why not let them set you up on a date? Still, there could be pitfalls to doing this, ones that can leave you miserable and maybe even cost you some friendship points.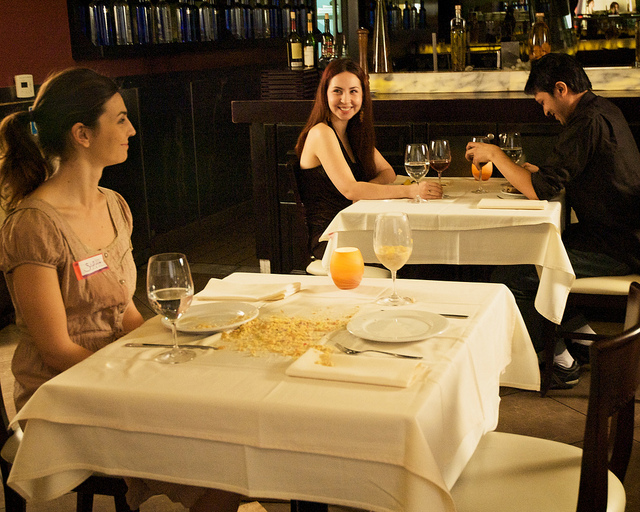 So before you embark on this dating adventure, here are a few tips to keep in mind:
1. Go for setups orchestrated by friends, not acquaintances.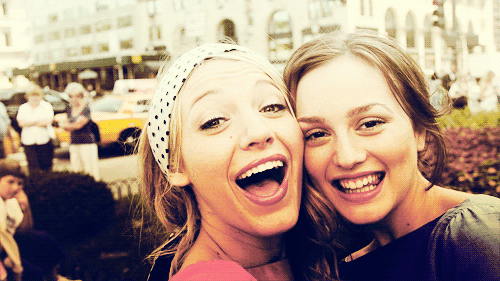 This is your dating life, so it's best to rely on someone who knows you well and whose judgment you trust, someone with a vested interest in your happiness and safety. Sure, casting a wide net may land you with a bigger variety of guys to date, but it pays to be a bit more discerning too.
2. Tell the person setting you up what you're looking for in a guy.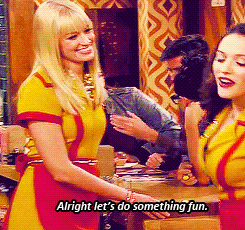 There are certain things any strong, independent woman should look for in a life partner. But the specifics may vary from woman to woman, so have a heart-to-heart talk with your friend and tell him or her about the kind of guy you would want to date. This also offers you a chance to get caught up with your friend and maybe align your values with his or hers. If you chose a friend who's really close to you, then she probably already has an idea of your taste in men, but it doesn't hurt to clear things up as to what you're looking for. Make the qualities you want in a guy clear to her so she can think of a specific friend of hers who might be a good match!
3. Be yourself.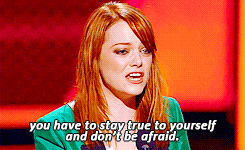 So a date has been set, and you have no idea what to expect. Well, if you've looked him up on Facebook, you might already know what he looks like, and you might know what your friend thinks of him, but that doesn't really say much about how he'll be on a date. Worse, you might be worried he won't like you or that your nerves will get the better of you. All we can say is, relax. Just be yourself! A well-groomed, fresh look will work best for this situation. And remember, a genuine smile is a girl's best accessory!
[crp]
4. Have your first date at a place within your comfort zone.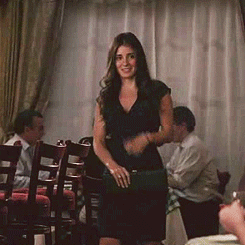 It's a first date with a guy you've probably never met before, so do what you can to increase your level of comfort (and provide yourself with a support system or exit strategy should you need it). That means, meet up at a restaurant or cafe you've been to before, in an area you're familiar with. Or better yet, ask the friend who's setting you up to organize a double date! If you hit things off, you'll have future dates to be adventurous about time and place. But meeting up within your comfort zone will help you be more relaxed, so you're more likely to shed your nerves and be yourself. It'll also mean you know exactly what to do if the date is a disaster and you need to ditch him.
5. Keep things friendly, whether or not sparks fly.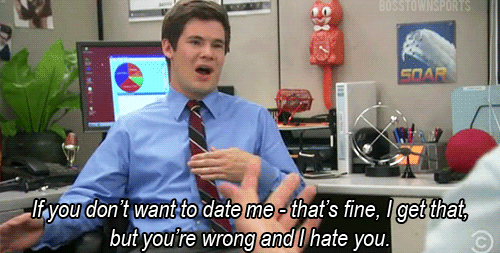 You'll probably know even before it ends if a date is going well. If he asks you out on a second date right after, it means you've got him smitten! If he tells you he wants to get to know you more, well then that's basically the same thing. Even if you never go on a date with the guy again, at least you've gained the experience and maybe even a new friend. But what if its the other way around and you're not as attracted to him? Be polite about it and still be friendly with him. Remember, this guy is your friend's friend too, so it's worth the effort to let him down easily.
6. Keep an open mind (and heart).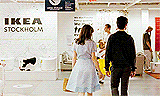 First dates aren't always a good opportunity to gauge whether a person will suit, so consider going on a second date even if things aren't hearts and roses from the start—as long, of course, as it isn't a complete disaster that has you wanting to cut your losses. Keep in mind that dating is the process of getting to know each other, so don't dismiss him out of hand just because he's not a perfect match for you. After all, differences can keep things interesting in the long term. So be open to learning about his views, his hobbies, even his favorite food! Be open to new experiences! Don't stay locked up in your comfort zone. Try to bring out a new (good) side in each other. It could do wonders for your blossoming relationship.
So if you've got a friend who thinks one of his or her friends could be your Mr. Right, why not give it a go? And if you've got any more tips to add to this list, feel free to share them in a comment.
Carol Premacio
Audacious,vivacious and loquacious, Carol Premacio's greatest loves are, and always will be, fashion and writing. She enjoys writing and reading books,fashion magazines and lifestyle magazines. One of her aspirations in life aside from working in the fashion and publishing industries is to travel and be able to see the world in all its beauty.